NFL Coaching vs. CFB Coaching: Why NFL Jobs Are Always Better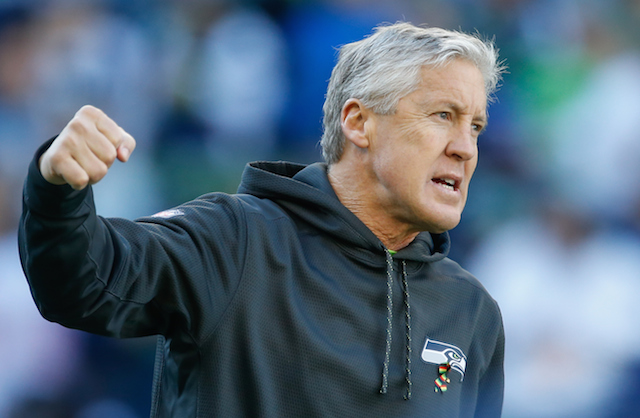 There are a multitude of reasons coaches prefer employment at the NFL level to coaching in college. The most obvious reason is the financial implications. In 2014, the average NFL head coach is making $4.85 million, whereas the average salary of a Football Bowl Subdivision head coach is $1.64 million, and in reality, only a small fraction of college football coaches make salaries that are even remotely comparable to NFL coaches. There is also a sense of accomplishment and prestige that comes with coaching the game at the highest level in the world. For anyone involved in the football industry, reaching the NFL is the ultimate pinnacle. Another aspect of the NFL that coaches love is that they get to work with some of the best athletes in the world, and their jobs become more about X's and O's and less about player development and academics.
There will be naysayers who insist life for college coaches is simply better than it is for their NFL colleagues. Yes, the pressure to win in the NFL is greater than it is at most colleges, and there is the added stress of answering to an overbearing general manager or team owner, but the general public tends to forget that the pressure from million dollar college boosters can cause sleepless nights as well.
All of the above reasons are major factors that are considered when football coaches are forced to decide between college and NFL jobs, but they all pale in comparison to one major advantage the NFL holds over college.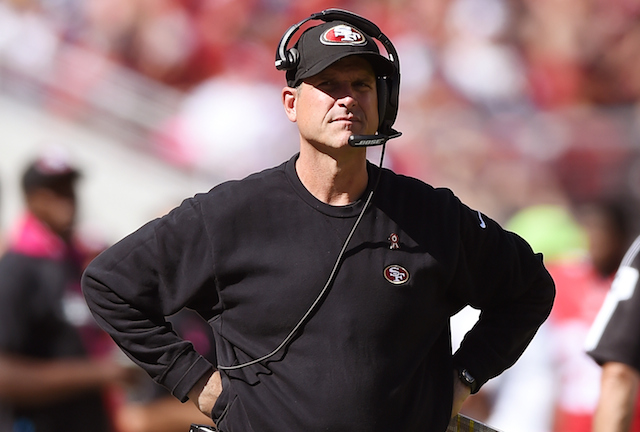 The number one reason why football coaches prefer coaching in the NFL to coaching in college is that they don't have to deal with the necessary evil known as recruiting. Major college football recruiting has turned into a never-ending process and now has coaches chasing players who have yet to play a varsity snap at the high school level. In the NFL, teams have scouting and personnel staffs that handle the player evaluation and free agent recruitment process, while coaches get a legitimate offseason, and have to worry about one thing: Football.
Back when all signs were pointing toward a reunion of sorts between Jim Harbaugh and the University of Michigan, the one thing that might have stopped that from actually happening would have been Harbuagh's refusal to spend his entire offseason on the recruiting trail trying to convince high school football players to sign with Michigan. Obviously, the former NFL head coach was more than willing to give that up to return to his alma mater.