NFL: Colin Kaepernick's Agents Look to Set the Record Straight
While Colin Kaepernick was never an elite quarterback in his six seasons with the San Francisco 49ers, he was certainly a serviceable one. It stands to reason that he would also be a serviceable backup quarterback for a team in need, but for the last three seasons we have seen teams like the Philadelphia Eagles (signing 40-year-old Josh McCown) and the Tampa Bay Buccaneers (signing totally unproven Vincent Testaverde Jr.) consistently go in different directions.
This, in all likelihood, stems from the fact that teams do not want the media distraction that would come with signing Kaepernick, who controversially decided to kneel during the national anthem in protest during the 2016 season. Kaepernick's agent Jeff Nalley and PR Director Jasmine Windham sent out a press release on Thursday to attempt to correct what they believe are false narratives about their client, including the fact that he'd be a distraction to the team.
The press release refutes that Kaepernick would be a distraction
The press release addresses 10 potential questions that teams and fans may have about Colin Kaepernick, each with an explanation in Kaepernick's favor. One of these questions reads: "What about Colin being a 'distraction' with the 49ers?"
The document provides an answer to this hypothetical question. "His coach, Chip Kelly, during the 2016 season said about Colin, 'He is zero distraction.' In that same 2016 season, Colin also won the Len Eshmont Award, voted by 49er players and given to the 49er who best exemplifies inspirational and courageous play."
This quote from Chip Kelly is not taken out of context. In fact, the full quote is even more complimentary of Kaepernick. "Kap was awesome," Kelly told the media. "You know, at the beginning of the year, he made a stance in terms of what he believed was right. We recognized and supported his ability to do that. But he never brought that into the locker room."
"He explained to all the players his thought process and mindset of what he was doing," Kelly continued. "And there were some players that agreed with him and some players that didn't agree with him. But after that point, we heard from the outside about what a distraction it is, except those people weren't in our locker room and it never was a distraction. He never turned it into a circus or whatever people think."
All 32 teams have shown "little to no interest" in Colin Kaepernick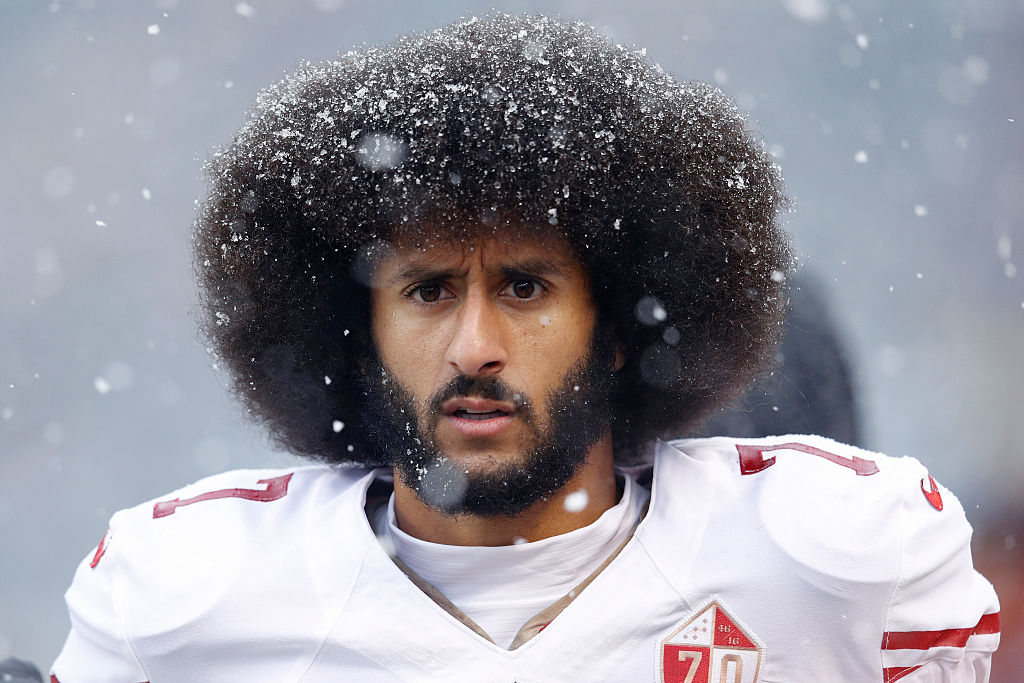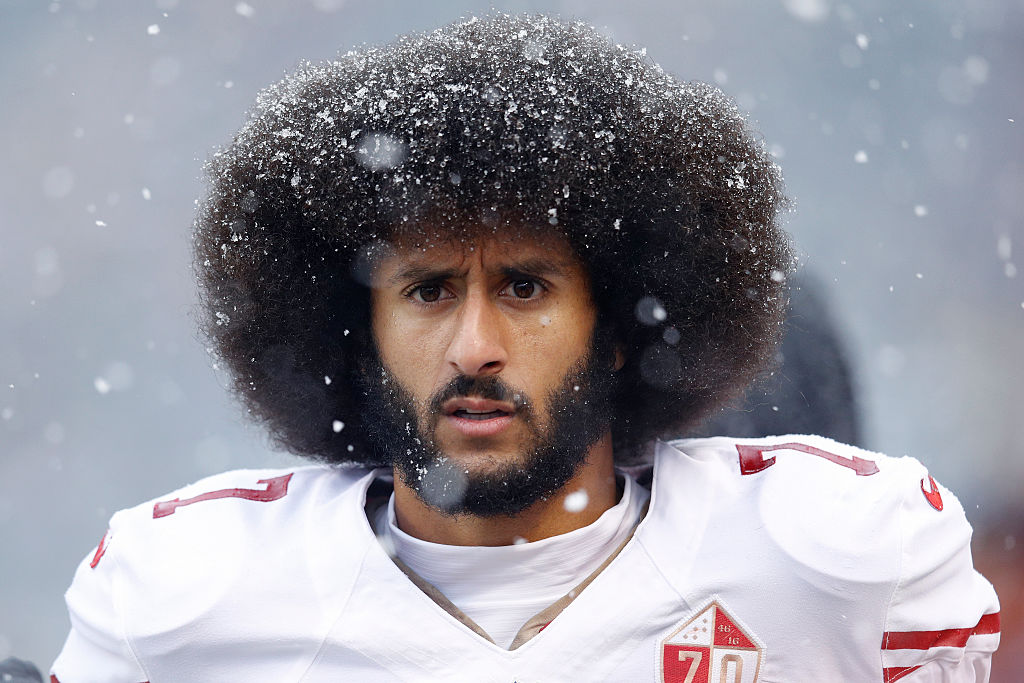 The press release reports that Colin Kaepernick has been working out for five days a week for the last three years to stay in game shape to play, if ever given the opportunity. It also denies claims that Kaepernick has made specific salary demands for his services.
Pete Carroll's meeting with Kaepernick in 2017 is, according to this press release, the only visit that Colin Kaepernick has had with any team in the league since leaving the San Francisco 49ers at the end of the 2016 season. The report states that not a single team in the NFL has even allowed Kaepernick to work out for them.
The press release asks Jeff Nalley if he has reached out to every team on Colin Kaepernick's behalf. "I have reached out to all 32 teams about Colin's employment," the response reads. "With little to no response from teams about an opportunity for Colin. In 25 years, I have never seen anything like it."
Some compelling stats in favor of Kaepernick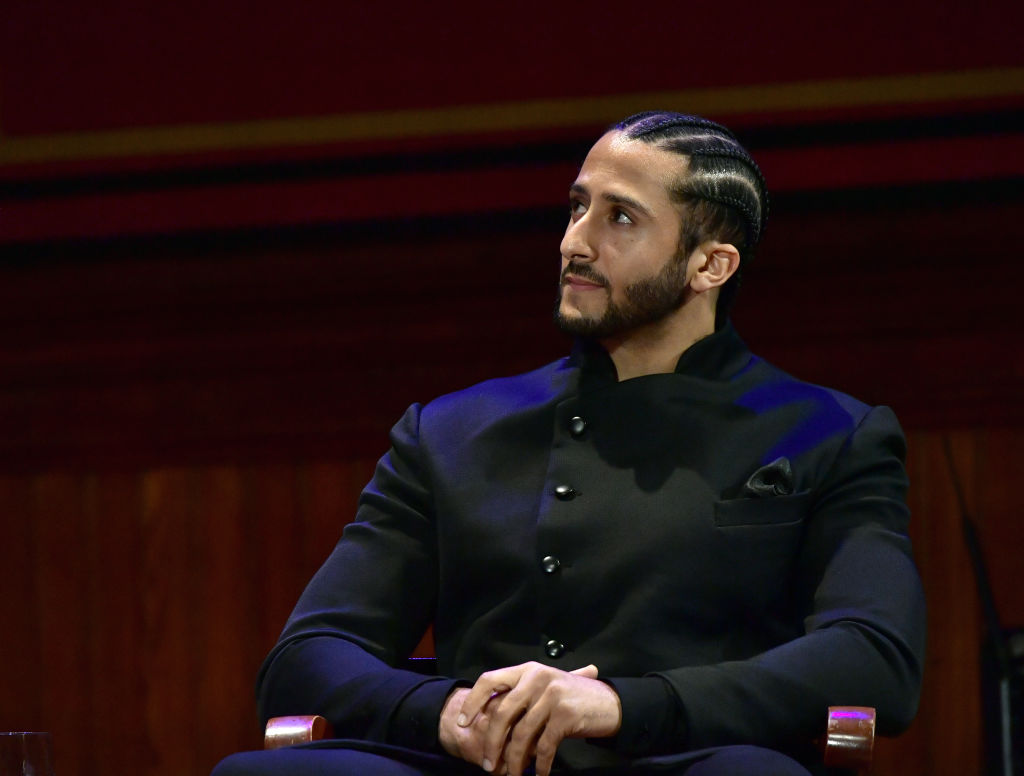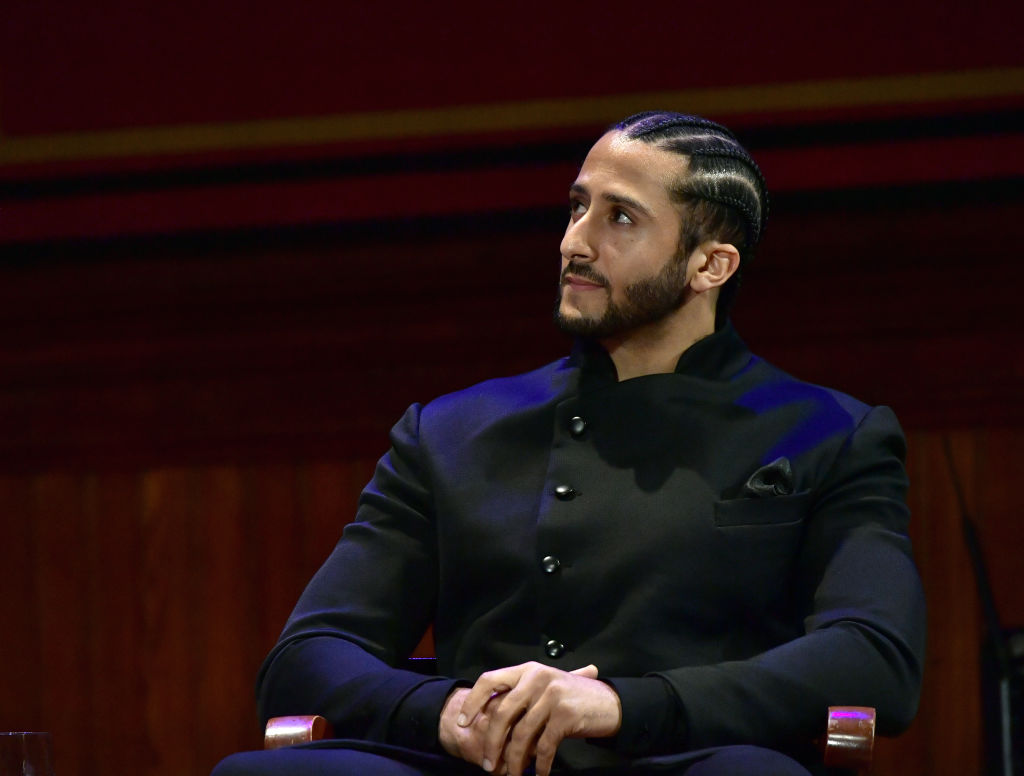 The press release answers the question of whether Kaepernick is still good enough to play with some impressive stats. In 11 games in 2016, Kaepernick had 16 passing touchdowns, four interceptions, two rushing touchdowns, and 468 rushing yards. These numbers are extrapolated out to 23 touchdown passes, five interceptions, 3,260 passing yards, three rushing touchdowns, and 680 rushing yards over a 16-game season. Kaepernick's PR team rounds down to five interceptions when it should be six, but everything else is accurate, and these are pretty respectable stats.
It is also pointed out that Kaepernick was recovering from three surgeries in 2016, and that his passer rating improved as the season went on and he got healthier. It was 66.4 in his first two games post-injury, 93.6 over his next five games, and then 101.1 over his last four. The document puts these stats into perspective by reminding readers that the 49ers ranked fourth in the NFL in dropped passes and 29th in pass blocking efficiency this season.
Lastly, Colin Kaepernick's career touchdown-to-interception ratio of 72-to-30 is highlighted as the sixth-best in NFL history among quarterbacks with at last 70 touchdown passes, "directly ahead of Derek Carr (7th), Drew Brees (8th), and Matt Ryan (9th)."
Will this press release move the needle?
Sure, the stats that this press release includes are all hand-picked to highlight Colin Kaepernick's best qualities while glossing over his less favorable ones. And while Chip Kelly's comments about Kaepernick not being a distraction are nice, it doesn't change the fact that he would come with a huge media storm attached to him, regardless of how the locker room reacted to that.
But even if we factor in the negative elements of Kaepernick that this press release leaves out, it doesn't change the fact that it's crazy that not a single team in the NFL will even give this guy a tryout. In a league that puts winning above all else and rosters plenty of players with legal and domestic violence issues in their past, this guy can't even get in the door for a tryout because he exercised his first amendment right to peaceful protest.
Is kneeling for something you believe in really more unforgivable than physical assault, illegal drug usage, and the myriad of other issues that these teams forgive?