5 NFL Combine Performances That Prove the Pros Are Way Fitter Than You
The NFL draft has evolved into a major event, and the events leading up to the big weekend, especially the NFL Combine, get just as much attention. It seems silly that we fret over NFL hopefuls doing skill tests and drills that could have no real bearing on how they perform in the pros. (Robert Griffin III had a peak combine performance, and look where his career is now.)
Yet, watching the athleticism of these football players is still so damn impressive. Not to mention that these athletes makes us feel like we are way out of shape. Here is a look at 10 NFL Combine workouts that prove that NFL hopefuls are way more fit than you.
1. Broad jump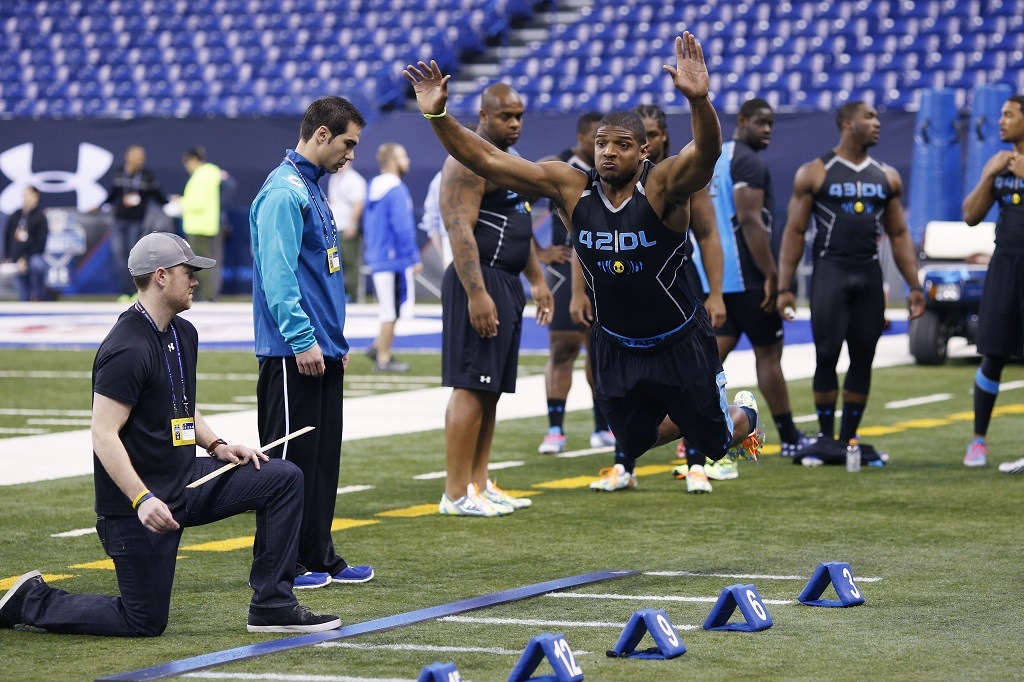 This is no ordinary leap forward. In the broad jump drill, the prospects must jump from a standing position with no other forward momentum. While it sounds somewhat unnecessary, SB Nation explains that the exercise is a good gauge of a prospect's lower-body strength, which can also translate into quickness. The average joe might be able to jump a couple feet, but many NFL hopefuls can jump close to eight feet forward. Unless, of course, you are world-record holder Byron Jones …
Top broad jump: Byron Jones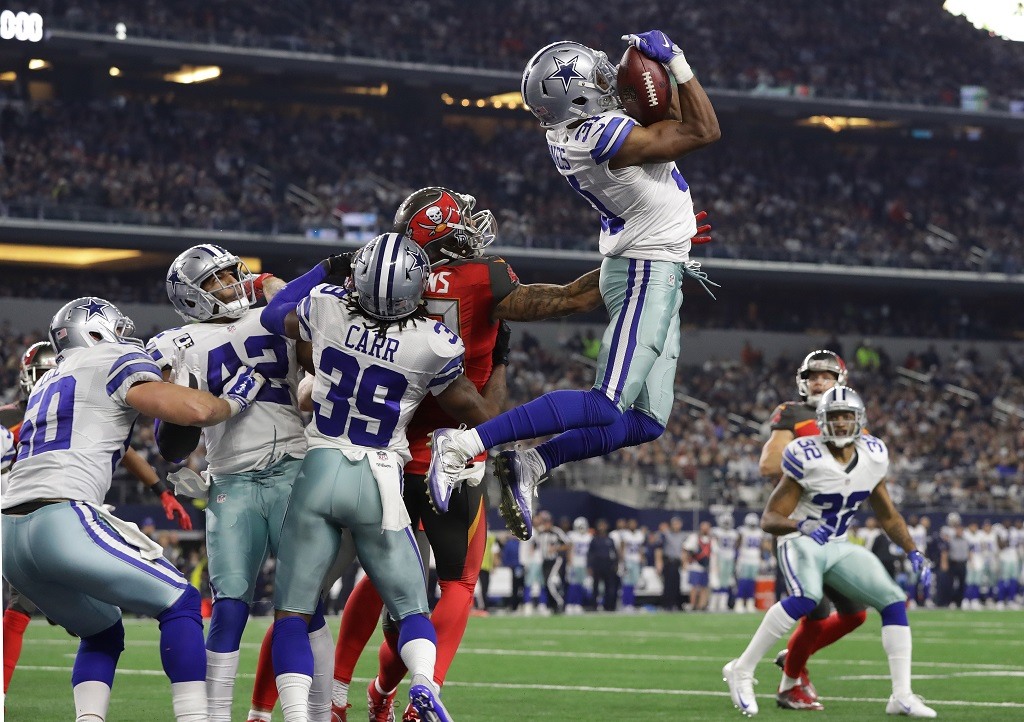 The UConn product shattered the broad jump record in 2015. His 12-foot-3-inch bound tops both NFL Combine and world records. Jones is also the only prospect in NFL Combine history to clear the 12-foot marker.
2. Vertical jump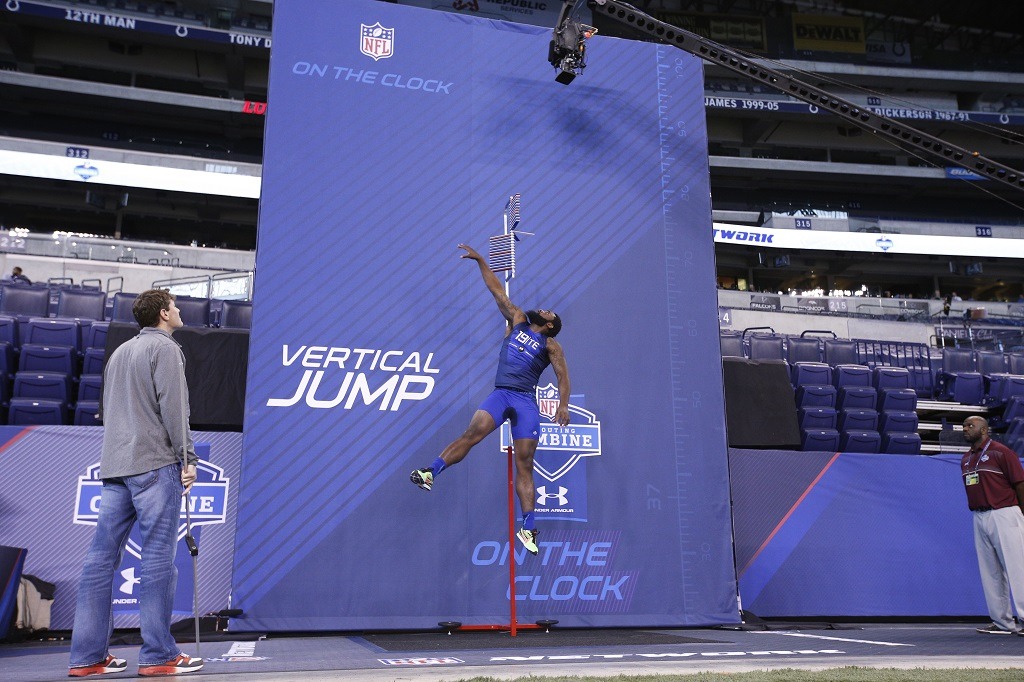 Here's a real test of lower-body strength, equipped with one of the coolest measuring contraptions on the planet. Prospects jump straight up in the air and knock the measuring sticks. The measuring device looks a bit like a very tall preschool toy, but it is the most accurate form of measuring a high jump. It gives scouts an idea of how high a receiver can leap to catch the pigskin, or how light on his feet a hulking linebacker can be.
Top vertical jump: Gerald Sensabaugh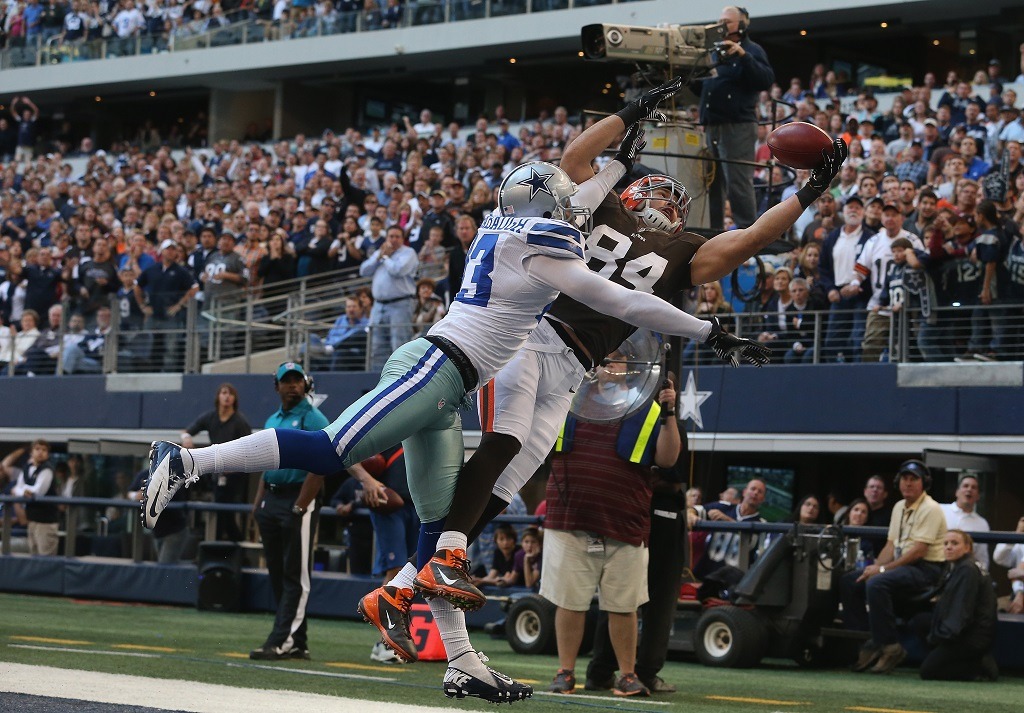 The fact that a 200-something-pound football player can jump even a foot in the air is pretty impressive — and some prospects exceed that. Former Dallas Cowboy Gerald Sensabaugh holds the current record at 46 inches, just shy of four feet off the ground.
3. Bench press

Now we get into the more familiar drills. Your friendly neighborhood bench press is a measuring tool for upper-body strength at the NFL Combine, mainly for offensive and defensive linemen. Sure, any gym junkie can lie on the bench and bust out a couple reps. At the NFL Combine, however, NFL hopefuls are required to pump out as many 225-pound reps as possible.
Top bench press: Justin Ernest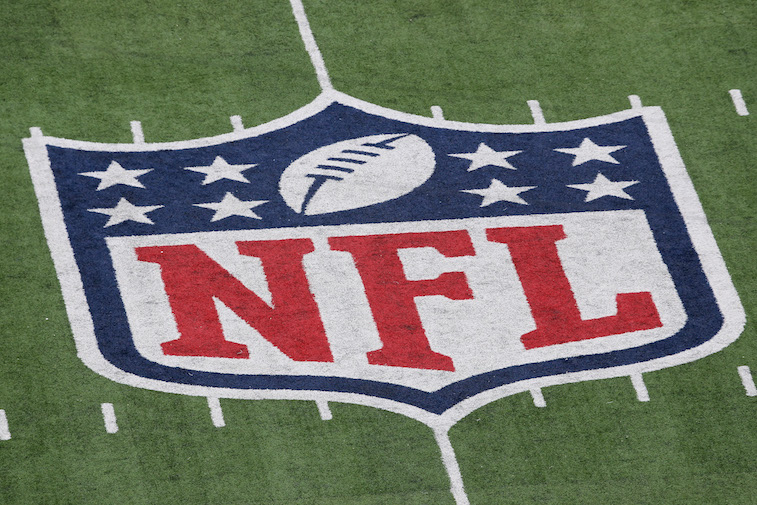 Many NFL prospects get in 30-something reps during the NFL Combine's bench press drill. A select few even lift the whole 225 pounds over 40 times. Eastern Kentucky defensive tackle Justin Ernest didn't get drafted in 1999, but he still holds the Combine bench press record with a whopping 51 reps.
4. 40-yard dash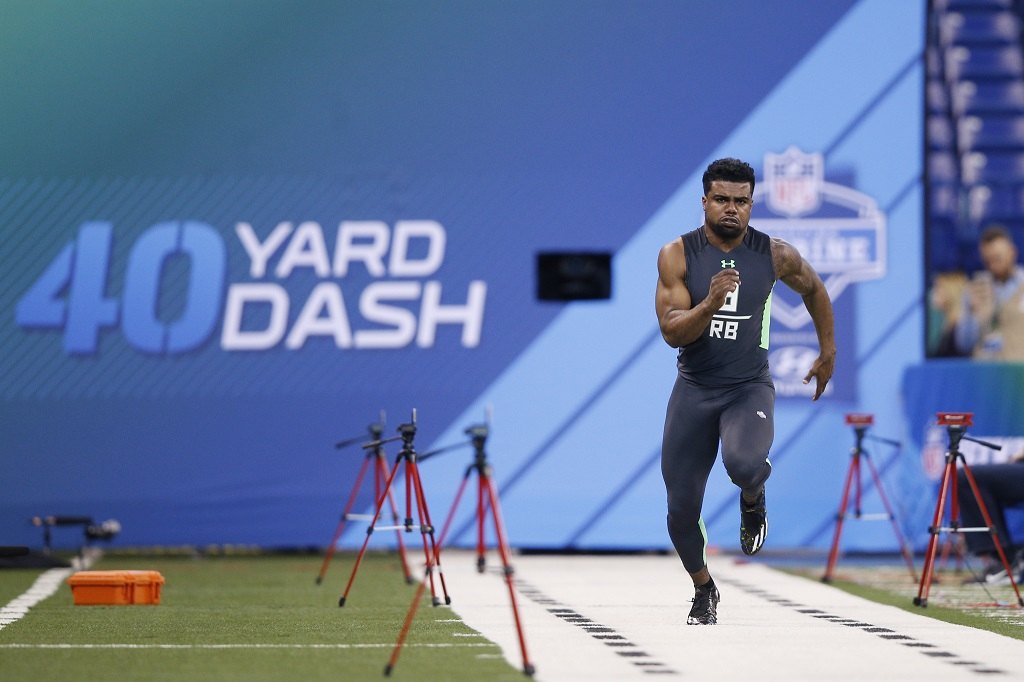 This combine drill is simply about speed. The breakdown of the 40-yarder is also a measurement of explosiveness, or how quickly a prospect can pick up speed. It's a measuring stick for how quickly running backs can take off down the field, and for how rapidly linemen can pick up speed. The everyday short-distance runner probably needs a couple seconds to warm up and pick up speed. But these NFL hopefuls must complete their dashes in a matter of seconds.
Top 40-yard dash: Chris Johnson
Look up the record of best 40-yard dash at the NFL Combine, and most sources will list East Carolina product Chris Johnson and his staggering 4.24 time. Technically, that is only the "modern day" record, taking into consideration that Bo Jackson reportedly recorded a 4.12 back in 1986. However the NFL Combine was not as scrupulously documented as it is now. There isn't substantial proof that the LA Raiders running backs' 40-yard dash is accurate.
5. Three-cone drill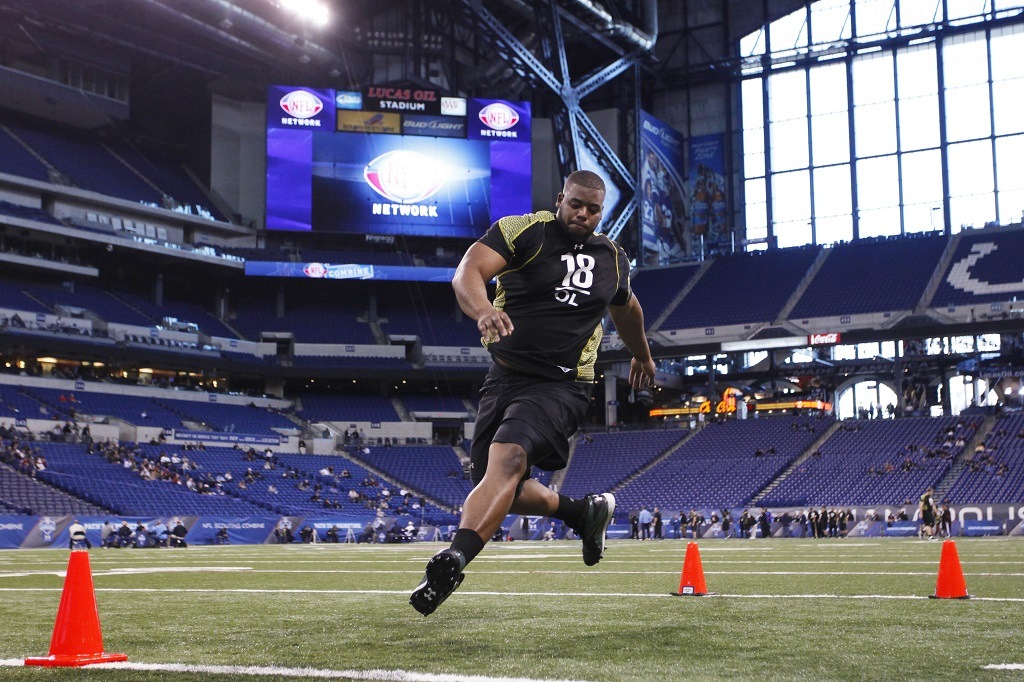 The position drills give the best idea of how players will perform on the gridiron. In fact, they are considered to be the most important drills for scouts to watch. The "L"-shaped mini-course of the three-cone drill showcases agility. While most folks would trip over their own feet trying this exercise, NFL prospects complete it in a matter of seconds.
Top three-cone drill: Jeff Maehl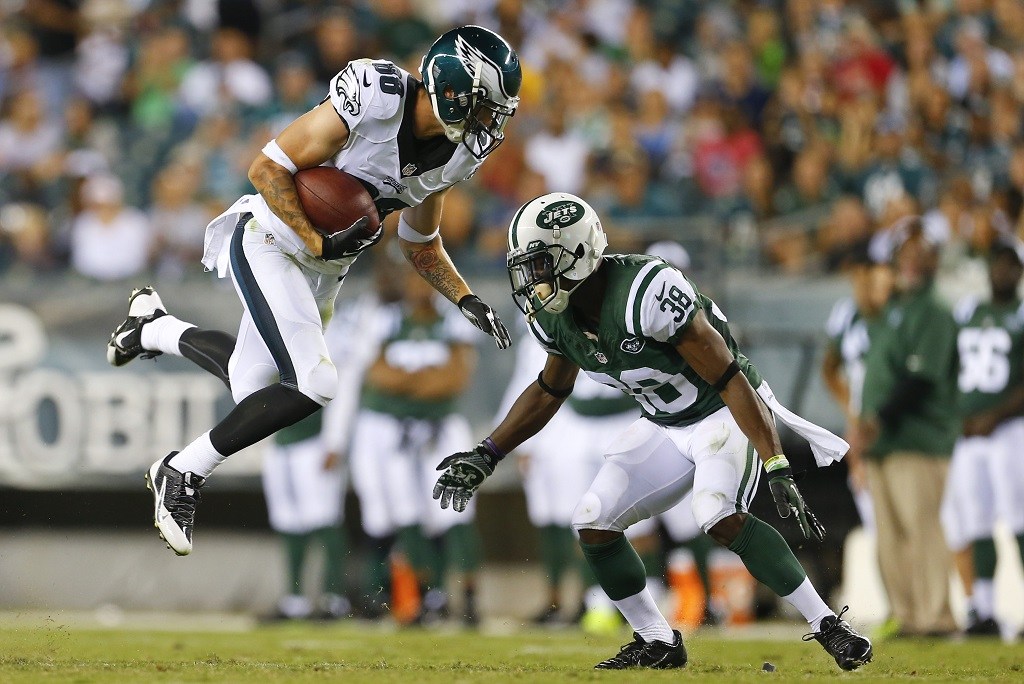 In 2011, prospect Jeff Maehl set the three-cone drill record at a speedy 6.42 seconds. Despite setting the record, however, he went undrafted a couple months later. He eventually made it to the NFL, although his tenure with the Philadelphia Eagles ended with the team waiving him.
Statistics courtesy of ESPN and Pro-Football-Reference.