NFL Conference Championships: 4 Potential X-Factors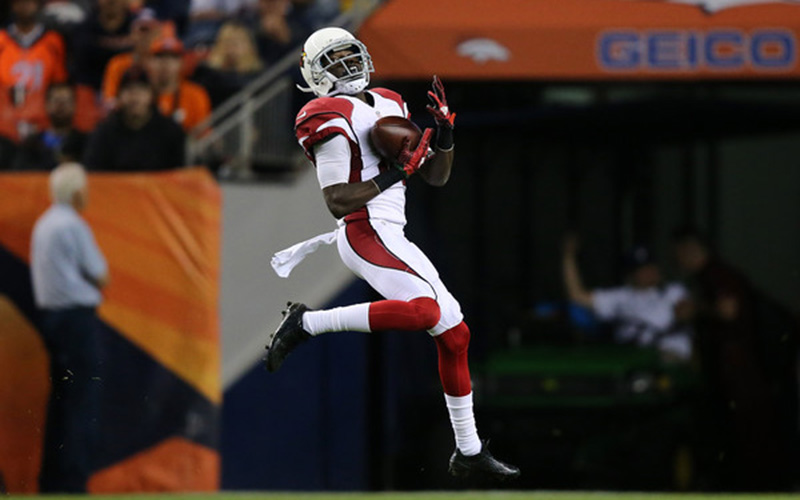 For the four remaining teams in the NFL playoffs, there is no shortage of star power. For the Patriots versus Broncos matchup, Denver has superstars in Peyton Manning, Demaryius Thomas, Von Miller, and Aqib Talib while New England has Tom Brady, Rob Gronkowski, Chandler Jones, and Rob Ninkovich. The case is similar for the Cardinals versus Panthers game, with Carson Palmer, Larry Fitzgerald, Patrick Peterson, and Calais Campbell for Arizona and Cam Newton, Greg Olsen, Luke Kuechly, and Josh Norman for Carolina.
Obviously, all of these players are critical to their respective team's success come Sunday. This comes as no surprise, and we expect all of these guys to play well due to the reputations they have built for themselves. Every season, however, one or two "role players" seem to step up and make the difference in a conference or league title. Think about David Tyree for the New York Giants back in Super Bowl 42 or more recently Jeff Janis for the Green Bay Packers last weekend.
These are the players who can be real "X-factors" even though they are relatively unknown by the public majority. Which candidates will step up and serve as an "X-factor" in the conference championship games this weekend? We have one guy from each team that we think fits the bill.
Arizona Cardinals: J.J. Nelson
On the season, J.J. Nelson didn't see a ton of action playing behind a great group of receivers in Arizona led by Fitzgerald, John Brown, and Michael Floyd. Despite only catching 11 balls for 299 yards and two touchdowns all season, Nelson is a prime candidate to break out and help the Cardinals' cause against Carolina on Sunday.
When you look at Nelson, it's easy to just see a small, 160-pound rookie receiver. However, the guy is one of the fastest players in the entire NFL, as proven by his 4.28 40-yard dash at the NFL combine. That type of speed, along with the Panthers' need to focus on the other receiving threats for the Cardinals, makes Nelson a prime candidate to score at least one long touchdown this weekend.
Carolina Panthers: Mike Tolbert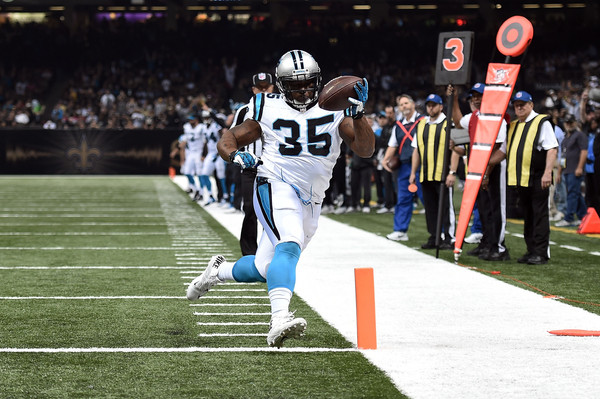 Mike Tolbert is a guy who has been around for a while, but his work goes unnoticed sometimes. He serves as the fullback for Carolina — which is almost a lost position in the NFL — but that doesn't stop him from making key plays. At 5-foot-9 and 250 pounds, Tolbert is a pure powerhouse who can not only bust open big holes for Newton and running back Jonathan Stewart, but also give the Panthers a go-to guy in short yardage and goal-to-go situations.
This season, Tolbert's numbers aren't gaudy by any means, with just one touchdown run all season long. That doesn't take away his ability to score, however, as he has several seasons with over five touchdown runs. Aside from his work as a blocker, Tolbert should play a critical role for Carolina as they try to reach their first Super Bowl in over a decade. Expect at least one key short-yardage touchdown and a few key third-down conversions for the guy many refer to as a "bowling ball."
New England Patriots: James White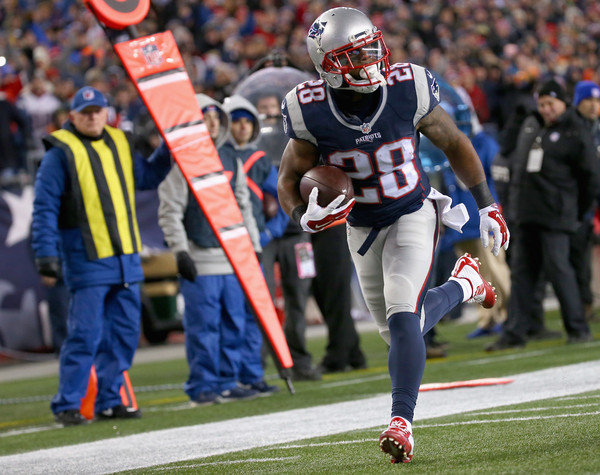 If you watched the Patriots' victory over the Chiefs last weekend in the divisional round, you probably noticed that they didn't run the ball often — only a total of 14 times (compared to 42 pass plays) for a total of 38 yards, to be exact. Obviously, in the AFC Championship game, when they face a Broncos defense that has been stout against the pass for much of the season, the Patriots need to be a little more balanced. When they do look to run the ball, second-year running back James White is a solid option.
No, White didn't have very good numbers this season (although he did have some solid receiving performances). However, with his ability to catch the ball out of the backfield, White should see plenty of action on Sunday. The Patriots obviously have so many weapons, from Gronkowski to Julian Edelman, but White is their most intriguing prospect to have a breakout game against the Broncos. Denver might not expect him to be a big part of the Patriots' game plan, which is the perfect reason for Bill Belichick to go to him early and often.
Denver Broncos: Owen Daniels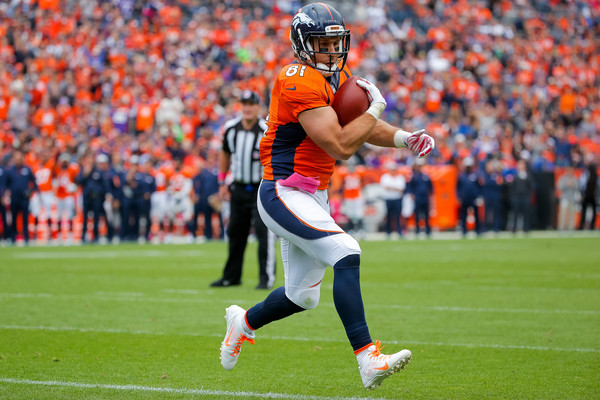 Denver needs to find balance on offense if they want to beat the Patriots and advance to their second Super Bowl in three seasons. That means Thomas, Emmanuel Sanders, C.J. Anderson, and Ronnie Hillman all need to do their part in the passing game and the running game — respectively. However, that also means that their top tight end needs to show up and make several critical plays. Owen Daniels should be up for the task.
Daniels is an experienced player who is easy to forget with all of the Broncos' other offensive weapons. Several times this season, he made key catches to keep drives alive, which is something he will have to do again this weekend. He's also key in the running game as a blocker. If Thomas is double-covered and Sanders can't get open, Manning will likely look Daniels' way. He could be set up for a huge game that could determine the winner of the AFC title.
Statistics courtesy of ESPN.go.com and Pro-Football-Reference.com