NFL: Could Saquon Barkley's Injury be a Blessing in Disguise for the Giants?
The New York Giants grabbed their first win of the 2019 season after an impressive second-half comeback against the Tampa Bay Buccaneers, but it came at a cost, losing star running back Saquon Barkley for the next several weeks due to a high-ankle sprain. Although the Giants are losing a key piece to the puzzle, it may be a situation that could work out greatly in their favor in the long run.
Saquon Barkley out 4-8 weeks with an ankle injury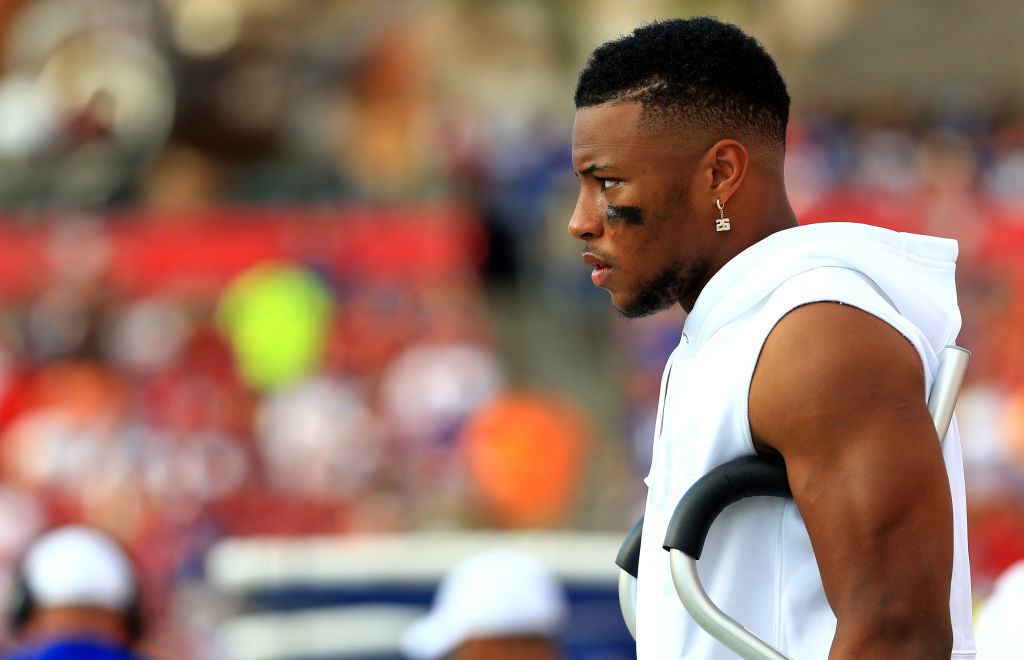 Through his first year-plus with the Giants, Barkley has carved out a significant role in the offensive game plan. He immediately stepped in as their most talented weapon on that side of the ball behind his big-play ability, along with being a major factor in both the running and passing game.
Coming off a stellar rookie campaign where he earned the Offensive Rookie of the Year award, Barkley was off to a strong start through the first two games of this season, racking up 227 rushing yards with a touchdown along with seven receptions for 47 receiving yards. His production has been key to providing stability to their offense as the primary factor that the team greatly depends on to push them forward.
He is now sidelined for the next several weeks after suffering a high-ankle sprain during Sunday's game, according to Adam Schefter of ESPN. It simultaneously puts the team without their most-explosive player, while placing more pressure on rookie quarterback Daniel Jones to carry the load that Barkley has long had confidence he can handle.
Daniel Jones up for the challenge of leading the Giants?
Following days of anticipation, Jones made his NFL debut against the Buccaneers, getting off to a strong start by guiding the team to a comeback win.
Despite falling into a deep hole in the first half, giving up 16 unanswered points going into halftime, Jones showed plenty of poise with his play in the final two quarters by leading the offense to outscore the Buccaneers 22-3 to finish the game. He capped his performance off with a seven-yard touchdown scramble on 4th-and-5 that gave the Giants the lead with just over a minute left in regulation.
Jones made the most of his remaining weapons in the passing game, showing a strong connection to tight end Evan Engram behind six catches for 113 receiving yards and a touchdown that was highlighted by hooking up for a 75-yard touchdown on the first offensive play of the third quarter. Sterling Sheppard also emerged as his favorite target among the receiving corps, linking up for seven catches for 100 receiving yards and a touchdown.
Granted, the comeback came against one of the league's bottom-tier teams, Jones didn't look off-kilter, facing a sizeable deficit on the road but instead buckled down in the moment. If anything, it's some much-needed experience that Jones can use as a building block moving forward.
Daniel Jones time in New York?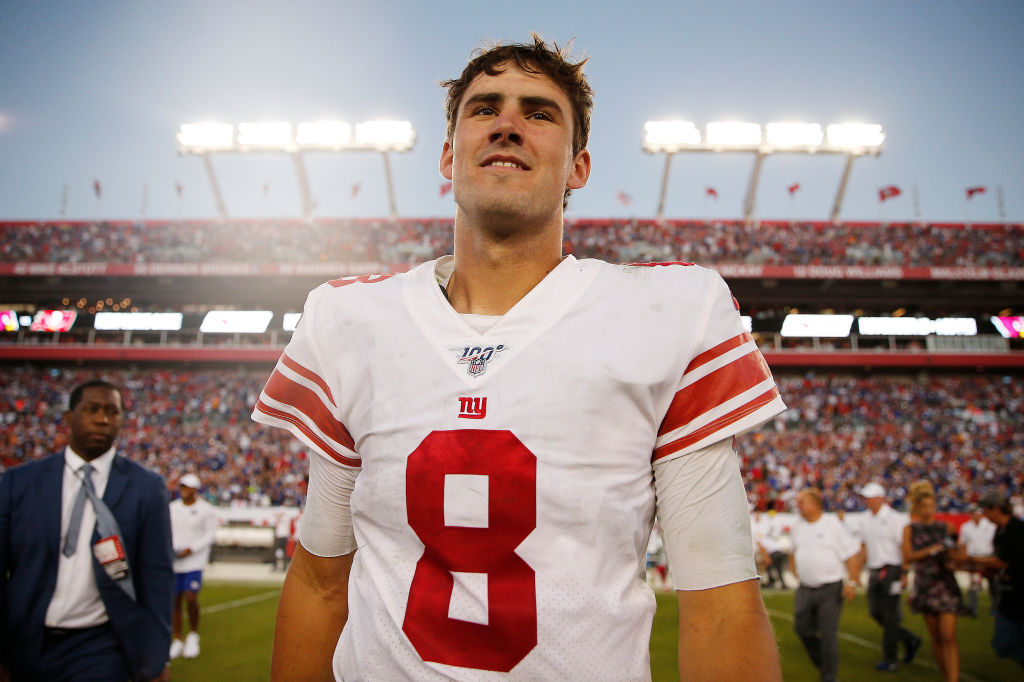 The Giants have seemingly moved all in with Jones as their starting quarterback for the rest of the season, effectively putting any questions aside concerning his status over Eli Manning. This should foreseeably feature highs like the win over the Buccaneers and some lows as he works through his first NFL campaign. Beyond that, New York will have a chance to see what Jones is capable of with the entire offensive game plan centered around him.
The team won't have the use of Barkley, but it opens up for the Duke product to showcase what he can do to lead the charge. This sentiment was only made clearer after Sunday's game by head coach Pat Shurmur's comments concerning Jones, according to ESPN.
"There's certain things that I knew about this kid when we drafted him. He was tough, he was competitive, and in my opinion he's a winner," Giants coach Pat Shurmur said. "Now the rest of it is just quarterback stuff. But those first three things give him a chance to move forward."
It's now Jones' time to shine and prove the doubters wrong that he can become the Giants' next franchise quarterback.