NFL: Could Tom Brady's Suspension Be Beneficial for the Patriots?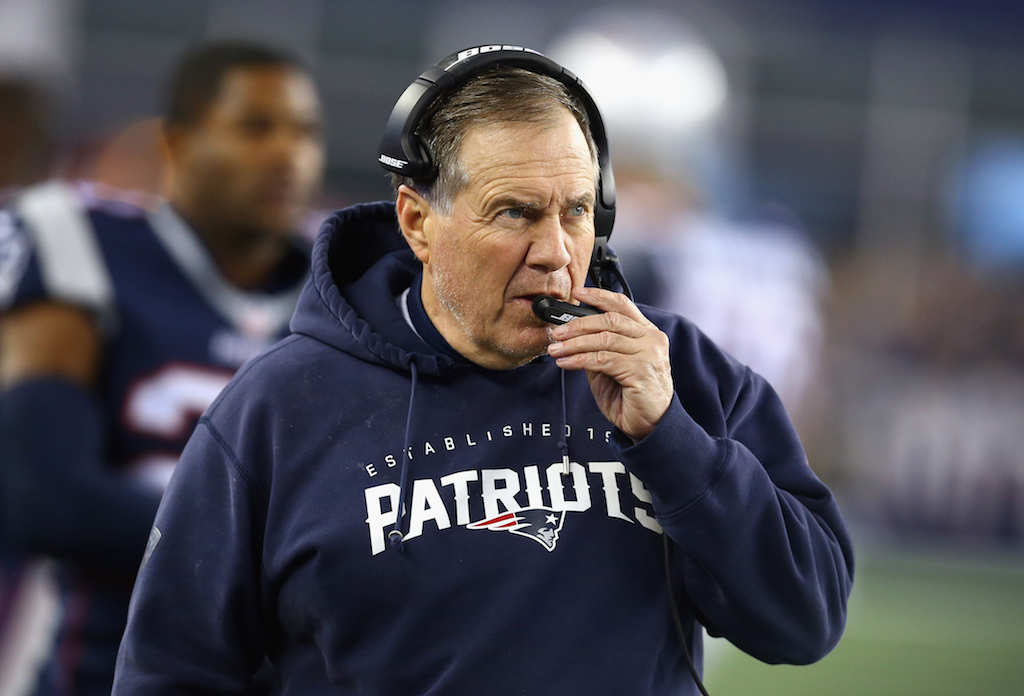 Deflategate has once again cast a shadow on the New England Patriots with the U.S. Second Circuit Court of Appeals ruling on Monday to reinstate quarterback Tom Brady's four-game suspension for his involvement in underinflating footballs during the AFC championship game against the Indianapolis Colts in January 2015.
Brady was able to avoid that suspension last season when Manhattan Judge Richard Berman ruled against the league. The quarterback responded with one of the most productive seasons of his career, recording a league-best 36 touchdown passes with just seven interceptions while throwing for 4,770 passing yards and holding a 102.2 passer rating.
Although Brady is expected to continue fighting his suspension, this puts New England in an interesting spot — likely without the services of the two-time NFL MVP for the first time since 2008, when he suffered a season-ending ACL and MCL injury in the season opener. Similar to that situation, this issue thrust a backup with little experience into a major role of keeping the team afloat during Brady's absence.
Through his first two years in the league, Patriots quarterback Jimmy Garoppolo has had most of his game action come in the preseason. In fact, he has only made 11 appearances in the regular season, completing 20 of 31 pass attempts for 188 passing yards, one touchdown, and a 91.9 passer rating. Garoppolo played a smaller role in 2015, completing just one of four passes for six yards in five games played.
This clearly prevents the Patriots' fanbase from getting a sense of who Garoppolo is at this point in his young career — outside of high praise he's received from teammates and coaches. Patriots head coach Bill Belichick is one of the 24-year-old's biggest supporters, stating that he has shown great progress since being drafted in the second round of the 2014 NFL Draft. Belichick told ESPN:
Jimmy has made great strides for us. The reps that he's gotten on the field in preseason games and in practice, I think he's shown a lot of development — better understanding, quicker recognition and reading of the defenses, more awareness of what's happening on the defensive side of the ball, better communication, better understanding of the offense — really everything.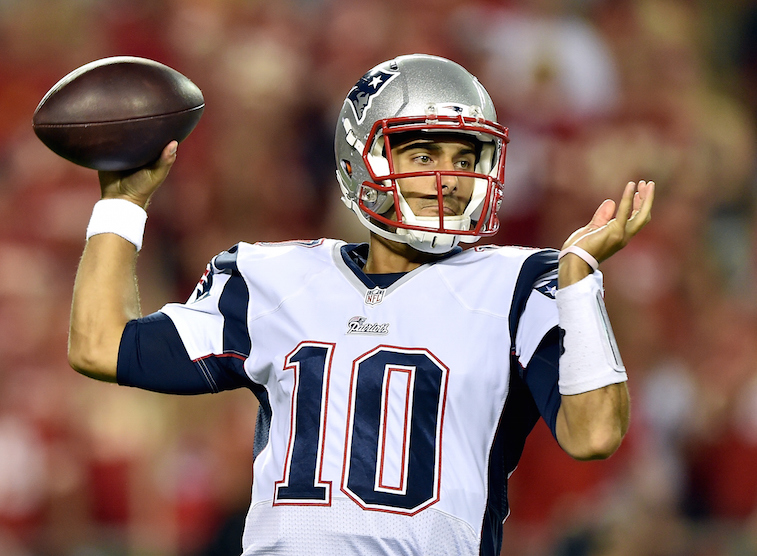 With the endorsement of his head coach, Garoppolo faces a prime opportunity to show what he can do when given the chance to play. It's something that could be vital to the Patriots' post-Brady future, because Garoppolo could take the reigns as the new face of the franchise following the future Hall of Famer's departure.
It compares to what Aaron Rodgers went through early in his career with the Green Bay Packers, when he essentially sat his first three seasons behind Hall of Famer Brett Farve. Rodgers was seen as the future once Farve decided to retire, and when the opportunity arose in 2008, Rodgers took full advantage of it by putting together a highly productive career. He's become one of the best quarterbacks in the league, winning a Super Bowl and a pair of NFL MVP awards in the process.
Prior to that, Steve Young went through a similar scenario with the San Francisco 49ers as he backed up three-time Super Bowl MVP Joe Montana. Young spent his first four years with the 49ers behind Montana, but when he got the call to become the full-time starter in 1991 he excelled from the get-go, producing a Hall of Fame career with a pair of league MVP awards and Super Bowl MVP honors.
Garoppolo may not possess the same caliber of talent as Rodgers or Young, but he is in a similar situation — and he could use these two all-time greats as examples for his future. He may play only four games this season, but it's enough to give the Patriots an understanding of whether or not he can be their next successful starting quarterback.
Brady may want to play well into his 40s, but there's no guarantee that he can do it; his body may break down like Peyton Manning's did over the last two years, forcing him to retire. The 38-year-old has proven to be one of the league's most durable players throughout nearly his entire illustrious career, but he's only getting older and as the old adage states, "Father Time is undefeated."
Brady's suspension could be a blessing in disguise when you consider the long-term future of the franchise. Garoppolo's four games that could provide a glimpse of the New England Patriots' future.
Statistics courtesy of Pro-Football-Reference.com, ESPN.com, and NFL.com.