NFL: 4 Defensive Players Who Have a Chance to Win MVP in 2016
As if winning the MVP award in the NFL isn't tough enough, it's widely apparent that this is an offensive player's award for the most part. Not only has a quarterback won the award in eight of the past nine seasons, with Adrian Peterson in 2012 being the lone exception, but we also haven't seen any defensive players win the MVP since Lawrence Taylor did it back in 1986.
Is it impossible? No, it's not. Is it a very, very long shot? Absolutely. Now, if any player can do it, then more than likely it will be one of the four names below. Unfortunately, any defensive player in the MVP mix would have to put together a season for the ages if they want to win the award. We believe that if any player is capable of doing that, though, then it's one of these four incredible athletes.
1. J.J. Watt, Houston Texans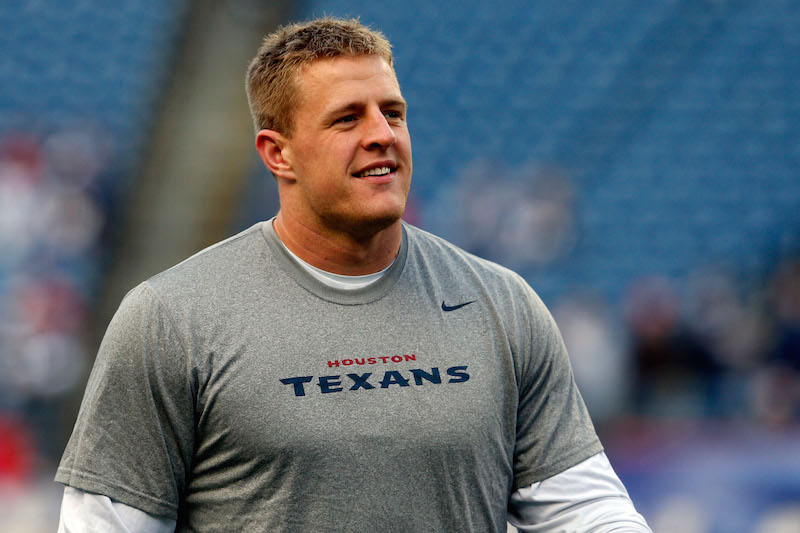 Obviously, a big part of J.J. Watt's push for the MVP award will depend on when he takes the field for the Texans. Watt underwent back surgery in June to fix a herniated disc in his back, and it's unknown how many (if any) weeks of the regular season he'll miss. With that said, there's little question that Watt is still the most dominant defensive player in the NFL.
Over his five NFL seasons, Watt has totaled 371 combined tackles, a ridiculous 74.5 sacks, 45 passes defensed, 15 forced fumbles, and 12 fumble recoveries. If we see a season close to the 20.5 sacks that he totaled in both 2012 and 2014, as well as some additional statistical dominance, it'd be hard to argue that he's not in the conversation. The key for Watt? It will depend on how good the Texans are this coming year, but they seem to be poised for an impressive season.
2. Aaron Donald, Los Angeles Rams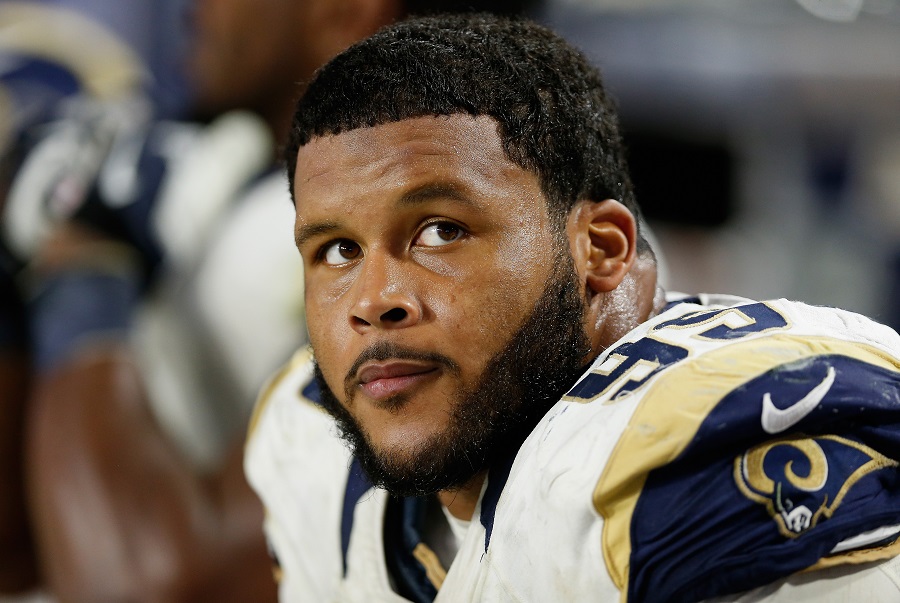 Aaron Donald is just behind Watt, but he's gaining ground on him quickly. Donald only has two years of NFL experience under his belt, but he's made them count. It's not often that you find a defensive tackle who can dominate the way that Donald has. In his two seasons, he's totaled 116 combined tackles, 20 sacks, two forced fumbles, and a fumble recovery.
Overall, Donald has the tough task of not always being a pass rusher, but we shouldn't deter the fact that he's a force. He'll have a tougher job winning the MVP than Watt more than likely, but discounting him from the race would be a bad idea after watching his first two NFL years.
3. Marcus Peters, Kansas City Chiefs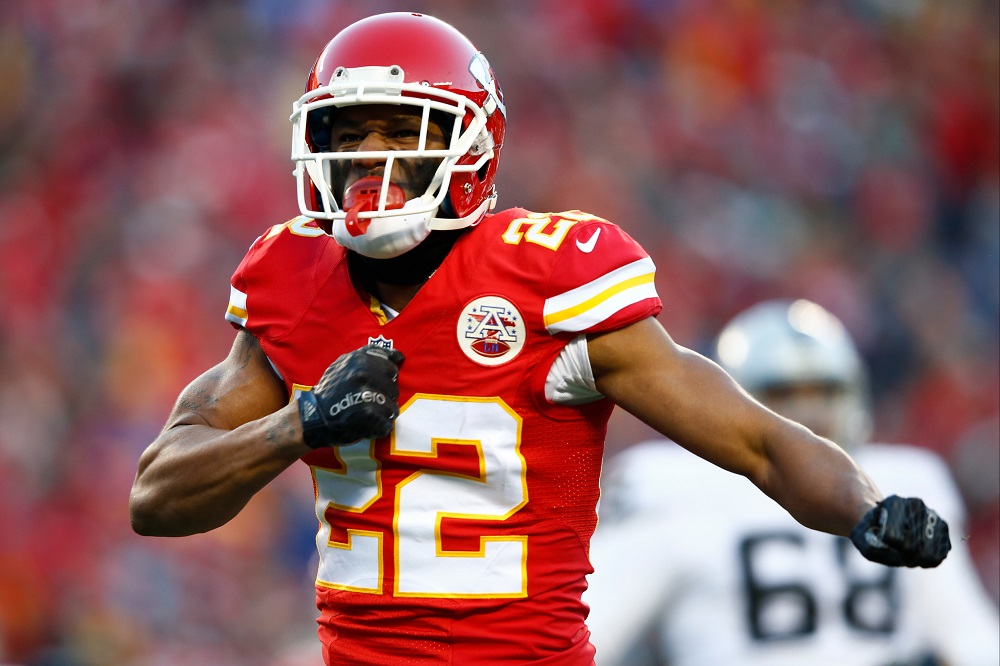 Want to talk about a player who hit the ground running in his NFL career? Look no further than Marcus Peters. He became a shutdown cornerback for the Chiefs from the word go in 2015, totaling 60 combined tackles, 26 passes defensed, a superb eight interceptions, two touchdowns, and a forced fumble.
If Peters takes strides forward during his second season and the Chiefs are able to once again remain one of the more intriguing and talented playoff teams, then there's no reason to overlook Peters in the MVP race. One thing that Peters has over the rest of the names on this list? The fact that his team is probably the best of this group of four, and may even win their division this season.
4. Khalil Mack, Oakland Raiders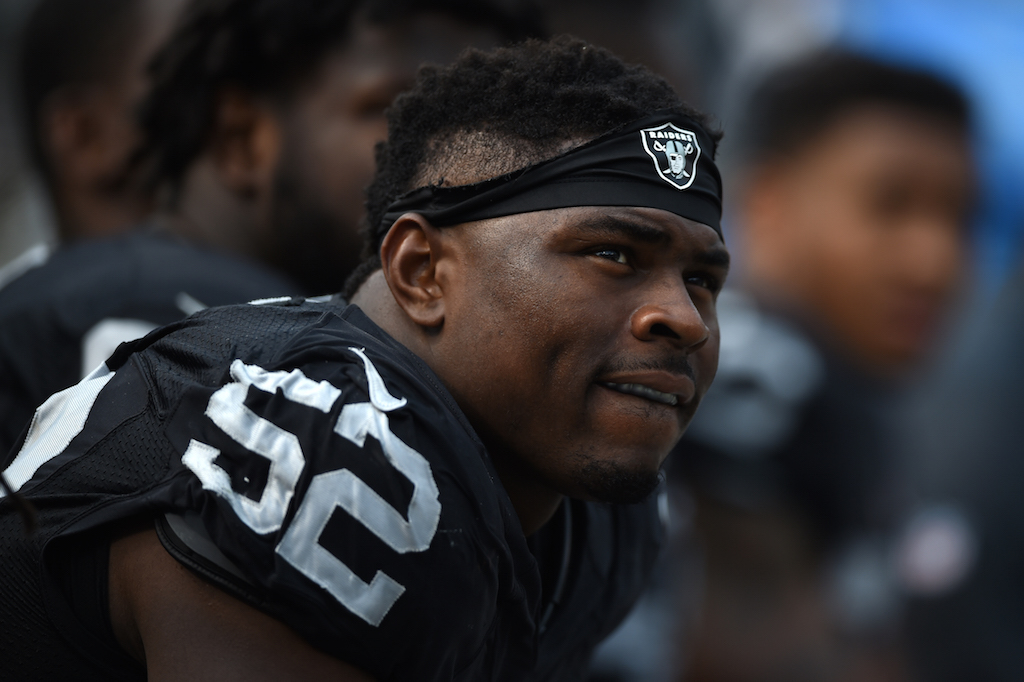 Simply put, Khalil Mack is a total stud. He took strides forward in his second season in the league, and now looks poised to do even more during his third year. Mack's 2015 season wrapped up with 77 combined tackles, 15 sacks, and two forced fumbles. Plus, as NFL.com's Kevin Patra pointed out, when Derek Carr has so much confidence in you that he believes you can hit 30 sacks in 2016, that'll go a long way towards your confidence. "I think he's going to sack the quarterback 30 times," Carr recently told Adam Schein on SiriusXM's Mad Dog Sports Radio. "Watch the tape. He's held every play. He's like nobody else in the league. He's talented."
Time will tell what Mack is able to do in his third year, but the upside is obviously there, and he could be a legitimate contender for the MVP award, assuming that the Raiders continue to improve and make a playoff push.
Statistics courtesy of ESPN and Pro-Football-Reference.