NFL: Did Mike Glennon and Zach Mettenberger Get Robbed?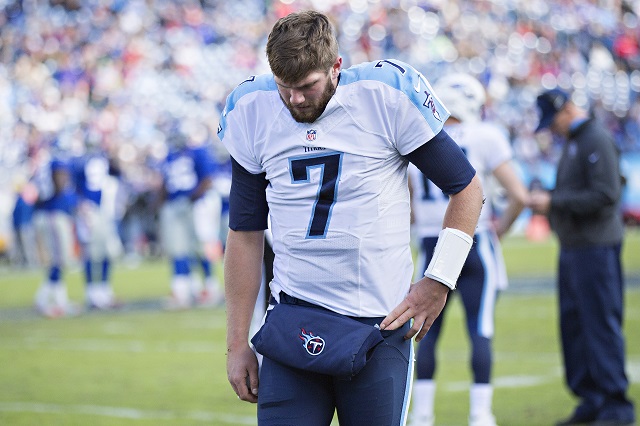 When the Tampa Bay Buccaneers and Tennessee Titans selected their quarterbacks of the future in Jameis Winston and Marcus Mariota this offseason, it signaled the end for both Mike Glennon and Zach Mettenberger. While Glennon (25-years-old) and Mettenberger (24-years-old) are both young and have shown potential over their short careers, their chance to show what they can do has now come and gone.
The question is, did these two young quarterbacks get a raw deal at the end of the day? To some extent, yes. Unfortunately, this is the nature of the beast when it comes to teams drafting rookie quarterbacks early on — the start of one person's NFL career means the changing of another.
While Mettenberger and Glennon may both be poised for solid second acts, we likely won't find out for at least another season or two, depending on how long each player stays with their current team. When it comes to whether or not the two players deserved more of a shot than they actually received in 2015, well, that's where the real debate begins, so let's get into it.
Investing a Top Pick in a Quarterback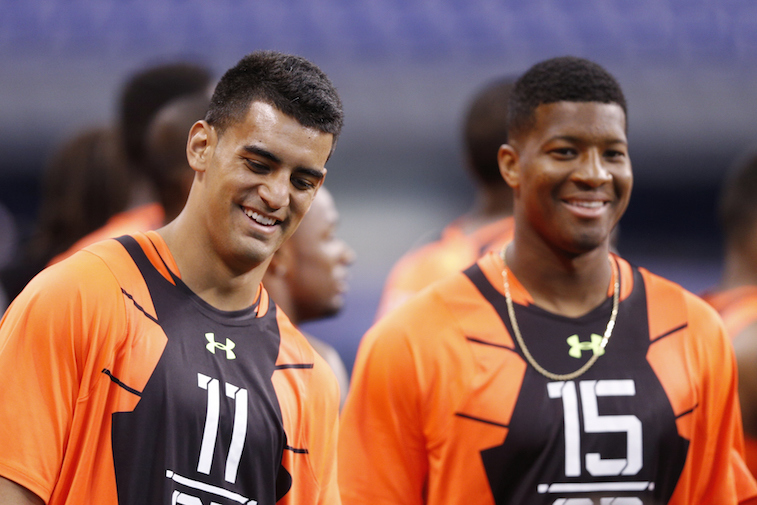 Looking back at the NFL drafts dating back to 2011, every player who was selected in the first-round of the NFL draft started 10 or more games, save two (we'll get to them in a second). This includes Christian Ponder, Blaine Gabbert, Andy Dalton and Cam Newton in 2011. From the 2012 class it includes Brandon Weeden, Robert Griffin III, Ryan Tannehill, Russell Wilson and Andrew Luck. Then in 2013, E.J. Manuel was the No. 16 pick, but was the only quarterback to go in the top round. Finally comes last season, when Teddy Bridgewater and Blake Bortles topped 10 games as starters each.
The lone exceptions? Jake Locker in 2011 and Johnny Manziel last season.
While some of those names obviously didn't pan out to be starters in the NFL, the jury is still out on a few of them. As for names like Luck, Wilson, and even Newton and Tannehill, they've proven how talented they are. All that is to say that when a team invests a high draft pick, specifically their first pick, on a quarterback they have a plan to use that player right out of the gate.
This is a marked change from even a few years ago when quarterbacks would be drafted and sit behind a veteran to learn. NFL teams are going with a "trial by fire" approach at this point, which results in the team living or dying by their young quarterback's play.
What Quarterback Competition?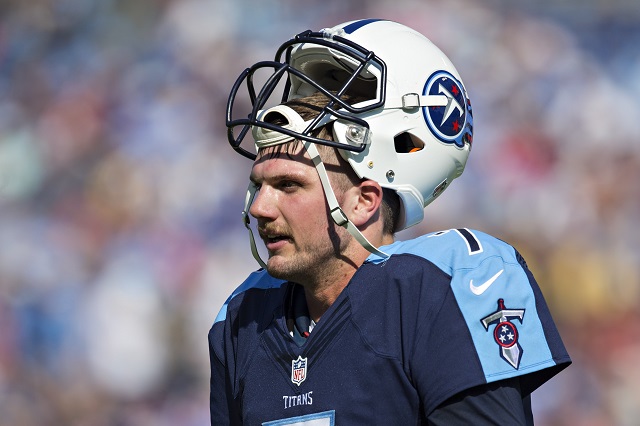 While the Bucs at least held out until OTAs before naming Winston their starting quarterback over Mike Glennon, the Titans gave Mariota the keys to the car as soon as he was drafted. In all honesty, neither Glennon nor Mettenberger even received a chance to keep their starting jobs. Both players were immediately pushed to backup roles, regardless of what happened during the 2015 offseason.
While Mettenberger posted an 0-6 record in 2014, he still did some things well on the field. Mettenberger completed nearly 60 percent of his passes for 1,412 yards, with eight touchdowns and seven interceptions.
As for Glennon? Well, he's been at it for two years in Tampa, but the lack of wins is what really hurt him. The Buccaneers went a combined 6-26 over the past two seasons. While Glennon played in just 19 of those games, he still didn't show the front office enough to keep his job.
Glennon has completed 58.8 percent of his passes over the past two years, while throwing for 4,025 yards, 29 touchdowns and 15 interceptions. The numbers aren't that bad, and it's likely that Glennon will get another shot to start somewhere, but unfortunately it just won't be in Tampa, even if Winston was to come out and fall flat on his face in 2015.
The same can be said about Mettenberger as well. The problem is, is that the trial by fire approach is obviously going to happen when you're talking about the No. 1 or No. 2 pick in the draft. There's almost no chance either team gives up on Winston or Mariota during the upcoming season.
The Nature of the Beast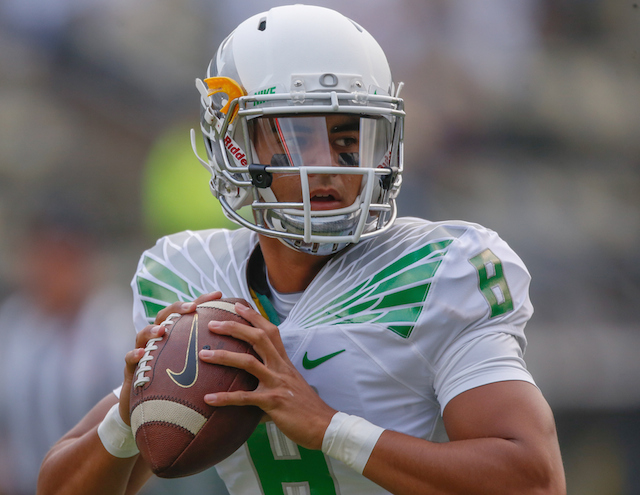 The proof is in the pudding. While both Glennon and Mettenberger may be deserving of another chance, the NFL is just a cruel business. It's also a "what have you done for me lately" type business. In turn, if you, and your team, struggle enough the previous season to result in you getting the No. 1 and No. 2 overall picks, there's obvious reason to believe your time as a starter may be short-lived.
The Buccaneers and Titans made their decisions, and now they're going to live or die with them, regardless of how their rookie quarterbacks perform. Was it a raw deal for Glennon and Mettenberger? No, unfortunately it's just the way things are going these days.
Did they deserve to at least be able to compete? Probably, but the time where we've seen early training camp battles between one experienced QB and an incoming rookie is something of the past at this point.
Follow Jeff on Twitter @JSM8ith