NFL: Did the Bears Make a Mistake Letting Go of Matt Forte?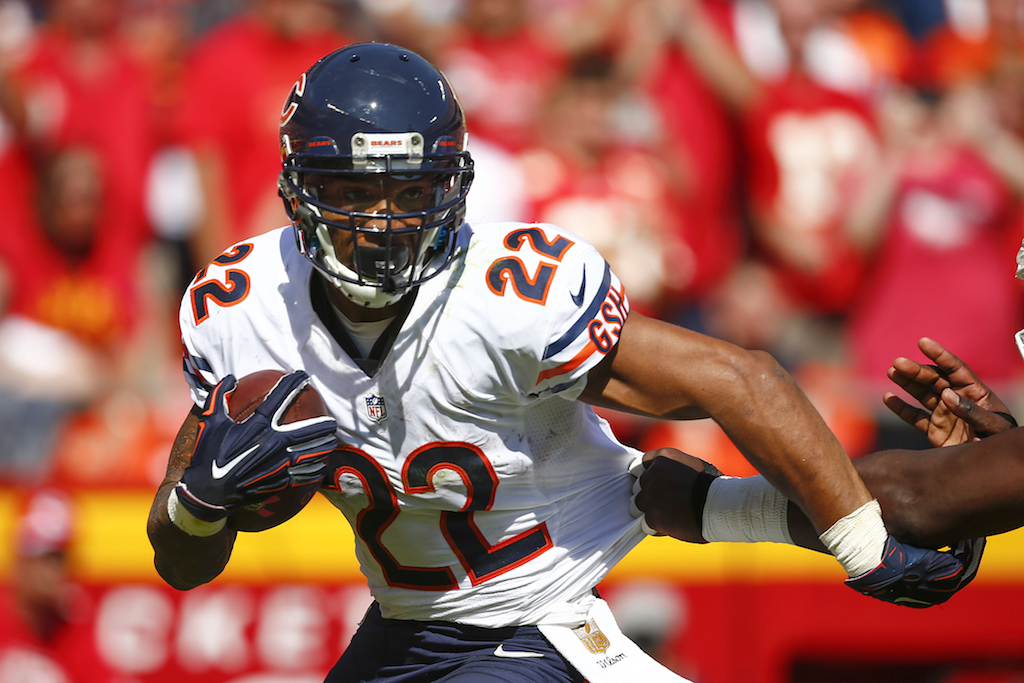 With the offseason less than a month away, the Chicago Bears have already made one huge decision by stating that they will not attempt to re-sign running back Matt Forte in free agency despite his desire to return to the team next season. Forte was quite productive in the first eight seasons of his career with the Bears, putting together the second-best numbers in franchise history behind Hall of Famer Walter Payton.
Forte is second in rushing yards (8602), fourth in rushing touchdowns (45), second in rush attempts (2035), fourth in rushing yards per game (71.7), second in receptions (487), fifth in receptions per game (4.1), sixth in receiving yards (4,116), and first in targeted passes (636). With the Bears, he earned two Pro Bowl selections and broke the NFL record for receptions by running backs in a single season with 102 in 2014. The 30-year-old demonstrated his abilities as a complete running back by being a major factor in both the passing and running game. He has had five seasons where he surpassed 1,000 rushing yards and had no fewer than 44 receptions in a single campaign.
Despite dealing with nagging injuries over the last few seasons, he has only missed eight games in his entire career and has played in every regular-season game on five occasions. Forte dealt with the injury bug in 2015, missing three games due to a knee problem, but he still led the Bears in rushing with 898 yards (and hauled in 44 catches for 389 yards while scoring seven total touchdowns).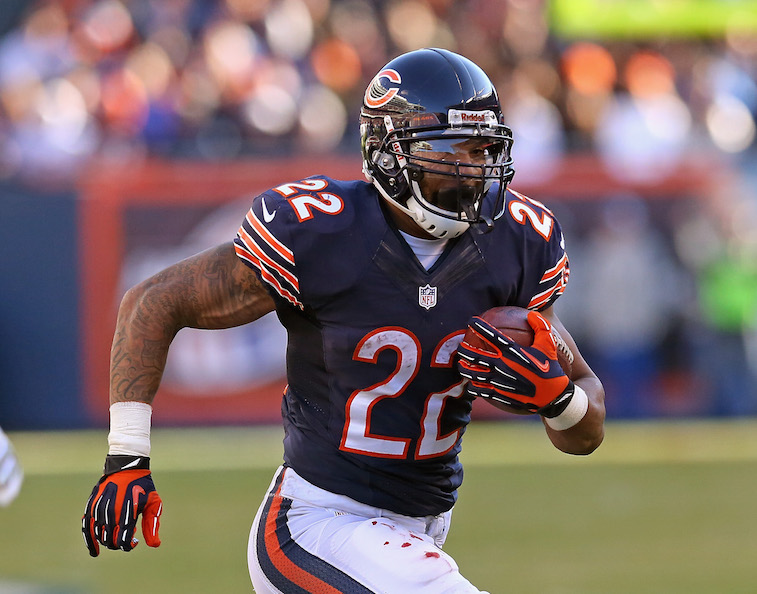 In essence, Chicago let go of their primary offensive weapon; someone who has been a security blanket for Jay Cutler in the passing game and a reliable force in the rushing attack. The organization appears to have seen enough from rookie Jeremy Langford last season as he rushed for 537 yards with six touchdowns while playing in all 16 games. He was quite effective in a secondary role through the second half of the season, garnering double-digit carries in nine straight games while rushing for 40-plus yards seven times.
Langford was most productive in Forte's three-game absence in November, posting two games with over 70 rushing yards and at least 70 receiving yards. This included the best game of his rookie campaign with 73 rushing and 107 receiving yards on seven receptions with two total touchdowns against the Los Angeles Rams (one rushing, one receiving). This put him in elite company with a pair of Hall 0f Famers in Payton and Gale Sayers as the only players in Bears history with at least 100 receiving yards, one receiving touchdown, and one rushing touchdown in a single game.
The 24-year-old also ranked among the best of his rookie class, tying for fourth in rushing touchdowns, seventh in rushing yards, sixth in rushes for first downs (28), and fourth in rush attempts (148). All of this gave the Bears' front office confidence to move forward with Langford as the team's primary running back next season. At the same time, Forte has shown that he still has plenty left in the tank, even after hitting his 30th birthday, which has become the proverbial mark for when running backs see a significant decline in their numbers.
This could be a different situation for the eight-year veteran as he's a versatile player who isn't just a runner but also plays the role of a receiver. This, in some ways, could have lessened the physical toll that comes with the territory of a pure running back. This aspect of his game could extend his career as he can become a featured option in a pass-heavy team like the New England Patriots, Washington Redskins, or Green Bay Packers. Forte is still an effective rusher, averaging more than four yards-per-carry and handling a double-digit workload in all but one game in 2015.
Yes, it may be more ideal for the Bears to move forward with Langford as the lead back, but letting go of Forte could prove costly for the team's immediate future. There's no question that he wanted to stay with the team and could have accepted playing a smaller role, with the focus being more on the younger running back. It's a tricky spot that Chicago is in, but extending Forte's time with the team through a couple more seasons would have been a better move.