NFL: Does Cam Newton Deserve MVP Honors?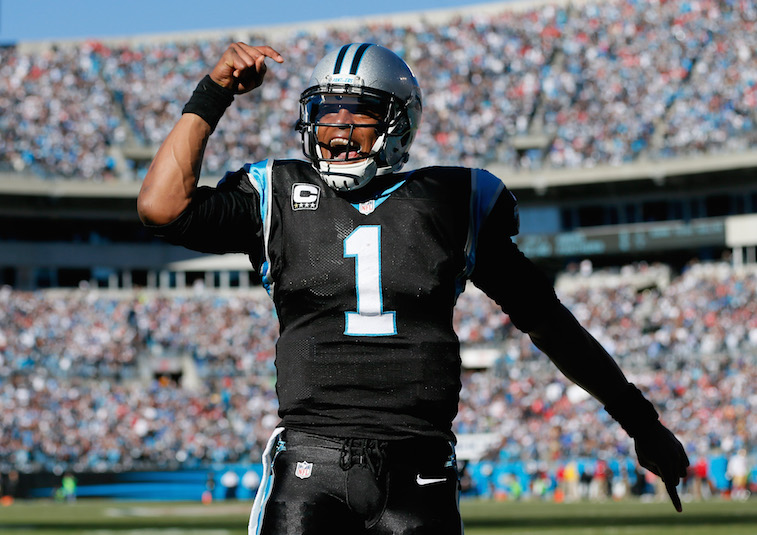 So far the conversation for NFL MVP has centered around New England Patriots quarterback Tom Brady and Minnesota Vikings running back Adrian Peterson. That's not without reason, as both are playing undeniably great football through two-thirds of the season.
Brady is the mastermind behind one of the league's best offenses with the Patriots holding a 10-1 record through the first 11 weeks of the season. He's also currently leading the league with 3,600 passing yards while throwing 28 touchdowns passes with just four interceptions and holds the highest passer rating at 106.7. This also includes tossing multiple touchdowns in all but one game, passing for over 300 yards six times, and possessing a passer rating over 100 on six occasions.
As for Peterson, he's in the midst of another MVP-caliber season after missing all of last year due to his off-the-field problems. He leads the league in rushing with 1,1164, and eight rushing touchdowns, including includes six games of over 100 rushing yards highlighted by his NFL-recording tying sixth 200 rushing game against the Oakland Raiders. He's also on pace to surpass 1,600 rushing yards for the third time in his career with the Vikings in contention for an NFC North division title for the first time since 2009.
However, there's another player who isn't garnering enough national recognition as a viable candidate to capture the NFL MVP award and that is Carolina Panthers quarterback Cam Newton. Yes, the 26-year-old isn't posting any significant stat line as he ranks 16th in the league in passing yards (2,466), 28th in completion percentage (57.2), and 16th in yards per completion (7.43). What also may hurt his candidacy is that the has one of the best defenses in the league behind him.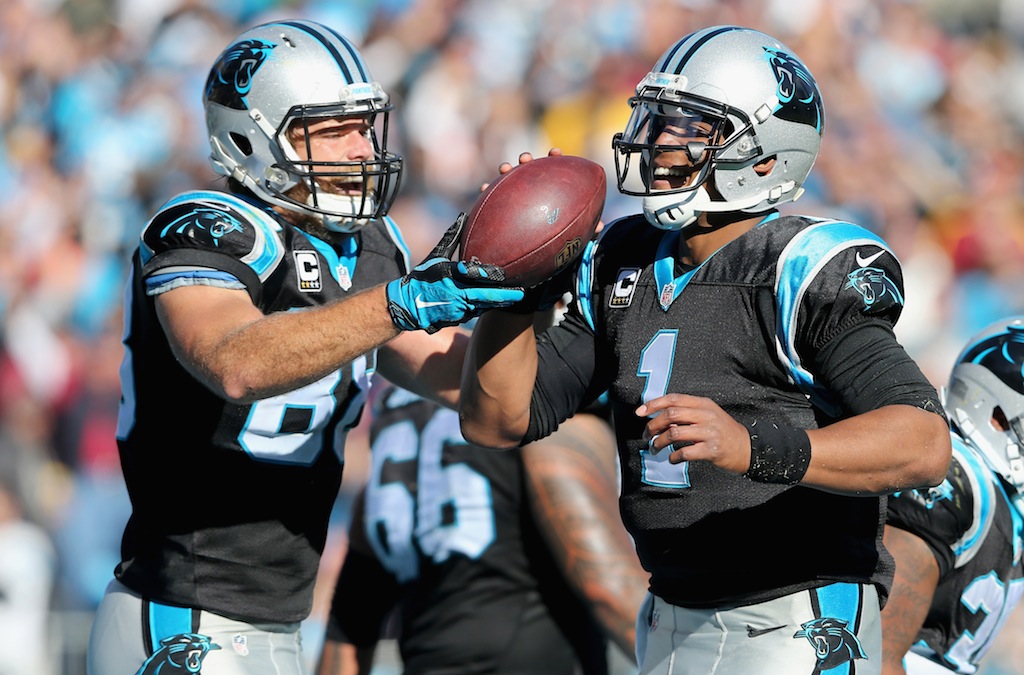 That said, this doesn't take away from the fact that he's led the Panthers to an 11-0 record through the first 12 weeks of the season. He's been a major part one of the top rushing attacks in the league that is currently tied for second in rushing touchdowns (12). It's clear that Newton isn't going to post big passing numbers like his career-best five touchdown passes against the Washington Redskins in Week 11, but what makes him a difficult quarterback to play against is his ability to use his legs — since being drafted in 2011, he has learned to make his running ability an asset rather than a main option.
Newton has also become a lethal threat in the red zone for the Panthers. He has scored a rushing touchdown in seven games this season and recorded over 40 rushing yards five times. Newton's big frame at 6-foot-5 and 245 pounds makes him nearly impossible for defenders to take down individually, and his speed only makes that a more difficult task. Although there have been several bumps in the road in his career, it appears that he has finally found a formula for success that make him most effective on the field.
He's the leader of the league's third-highest scoring offense (30.2) and is responsible for 27 of his team's 32 total touchdowns this season, and he's been a sufficient passer with an average receiving core — one without star wideout Kelvin Benjamin, who was declared out for the season early in training camp due to a torn ACL. His only viable option to throw to has been Greg Olsen. In essence, Newton has been the Panthers' offense in a larger capacity than that of Brady and Peterson for their respective teams. He isn't going to post the godly numbers like these his counterparts as the position, but his impact to his team's overall success could be argued as being greater than any of the other MVP candidate.
Brady may be the frontrunner for the award, but this shouldn't overshadow the play of Newton. His overall performance is definitely deserving of the honors, and could very well get him the nod if the Panthers make it through the season undefeated.
All statistics are courtesy of Pro-Football-Reference.com, ESPN.go.com, and NFL.com.