NFL Draft: 3 Potential Targets for the Dallas Cowboys at No. 4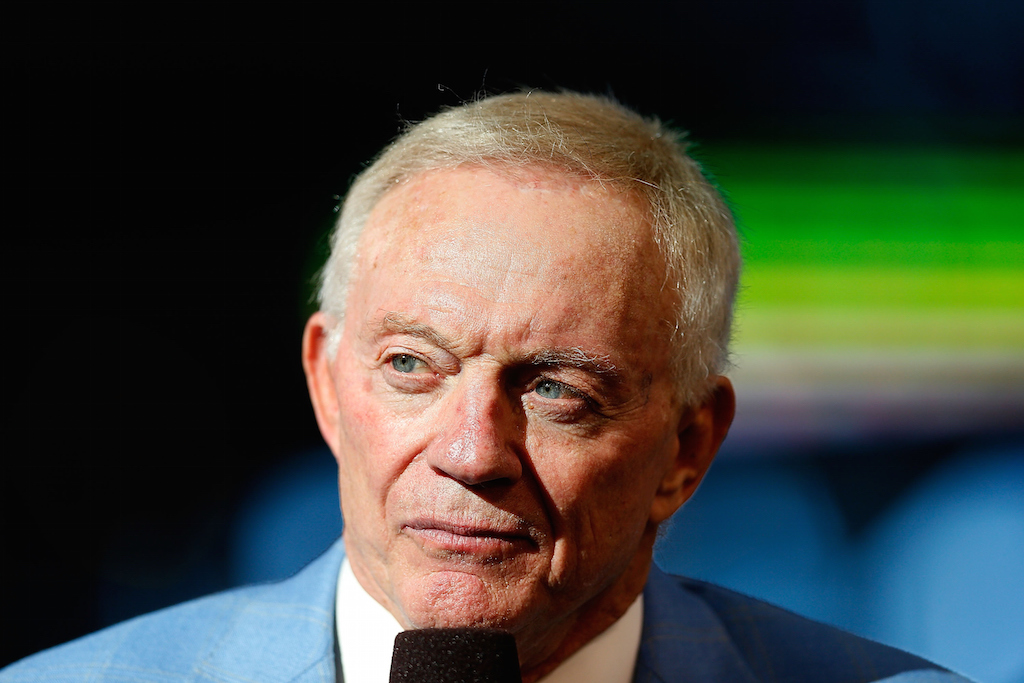 After the news broke that the Los Angeles Rams traded up to the No. 1 pick in the 2016 NFL Draft, many believed that the Dallas Cowboys were one of the biggest winners in that entire trade. The reason? There's a good chance that we see the top two picks in the draft end up being Carson Wentz and Jared Goff, which would mean that the Cowboys will have their pick from some of the top talent in the entire draft.
So, with that potential, or even the (very small) possibility that the Philadelphia Eagles choose not to select a quarterback, let's take a look at three potential targets for the Cowboys with the No. 4 pick in the 2016 NFL Draft.
Jalen Ramsey, S, Florida State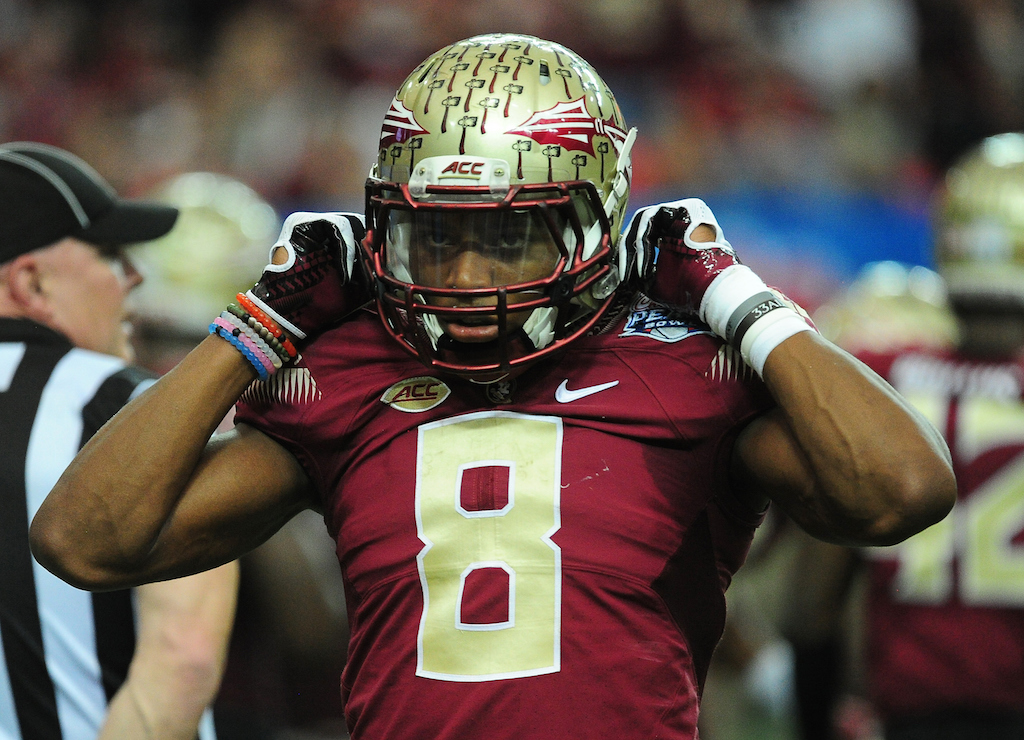 If we had to put a bet down on who the Cowboys will most likely take — assuming that Wentz and Goff go No. 1 and No. 2, and then Laremy Tunsil goes No. 3 to the San Diego Chargers — it would be Jalen Ramsey.
This guy didn't put up gaudy numbers in 2015, largely due to the fact that opposing teams had little to no interest in throwing in his direction. Ramsey still managed 52 total tackles, nine passes defensed, 3.5 tackles for loss, one sack, and one fumble recovery. Throughout his three-year career with the Seminoles, he totaled 181 total tackles, 22 passes defensed, 15.5 tackles for loss, five sacks, three interceptions and four forced fumbles.
What Ramsey brings to the table as a pure playmaker and a defensive force can't be understated. For Cowboys fans, the idea of pairing him up with last year's first-round pick, Byron Jones, has to get you more than a little excited. If Ramsey is there, the Cowboys should absolutely, hands down select him.
Myles Jack, LB, UCLA Bruins
It's really unfortunate when things happen around NFL draft time, like what happened to Myles Jack on Tuesday. As Les Bowen of the Philadelphia Daily News reported, an NFL source called Jack "a time bomb."
NFL source calls Myles Jack "a time bomb" whose knee could give him several good years, or not. Bone and cartilage starting to break away.

— Les Bowen (@LesBowen) April 18, 2016
The part that's unfortunate isn't that Jack's knee is messed up; it's that this seems to be complete and total garbage. Not long after, Jason La Canfora of CBS Sports came out with the following quote from an NFL executive:
This Myles Jack stuff is getting blown way out of proportion. I checked with our medical guys, again, and this stuff just is not true. It's not something we would be worried about. Some agent or some team must be behind it. We're not taking a linebacker there (in the first round), but if we were we wouldn't have any problems taking him. We passed him without any real issues. This kid is a great player. His change of direction is awesome. This is getting totally blown out of proportion.
Another high-ranking NFL executive reportedly said, "Disgusting. There was a [different] leak last week about a top prospect and a procedure he had. The fact that the procedure happened in high school was buried in the report." A personnel executive reportedly said, "If you get a feel for who has killed Jack for his medical, let me know. That kid is a player. We hope he falls to us."
Pretty amazing stuff what some NFL executives will say around this time of year, but for what it's worth, Jack seems like he's good to go, which will put him in play for the Cowboys at No. 4. Pairing him up with Sean Lee and Rolando McClain could be quite a three-headed monster in 2016 and possibly for years after.
While Jack only played in three games in 2015 due to his knee injury, he had a solid 87 total tackles, eight tackles for loss, seven passes defensed, and one interception in 2014. If the Cowboys have the choice between Ramsey and Jack, it'd be a nice win-win situation.
Trade back for Ezekiel Elliott, RB, Ohio State
Many believe that No. 4 is too high to draft a running back. It's hard to say whether or not Jerry Jones and company agree with that, but regardless, if the potential to trade back a bit and still land Elliott is there, it'll be hard to pass up.
Now, there's only one way this happens, and that's if the Philadelphia Eagles wind up trading up to No. 2 and selecting a quarterback. The Eagles are bound to take Elliott at No. 8 if he's there, so in this situation, it would leave the Cowboys in a spot where they could trade back to No. 9 (at the latest) and land Elliott. The reason why they couldn't go any further back is likely due to the New York Giants, who might jump at the opportunity to land the former Ohio State standout at No. 10.
So, let's assume that the Cowboys can trade with the Tampa Bay Buccaneers to No. 9 (after the Eagles move up), then the Buccaneers take Ramsey, and the Cowboys wind up with Elliott. Sounds like a win-win for both the Buccaneers and Cowboys, right? At the very least, the running back competition between Darren McFadden, Alfred Morris, and Elliott would be fun to watch.
Statistics courtesy of ESPN.com and Pro-Football-Reference.com.