NFL Draft: 3 Potential Targets for the Jaguars at No. 5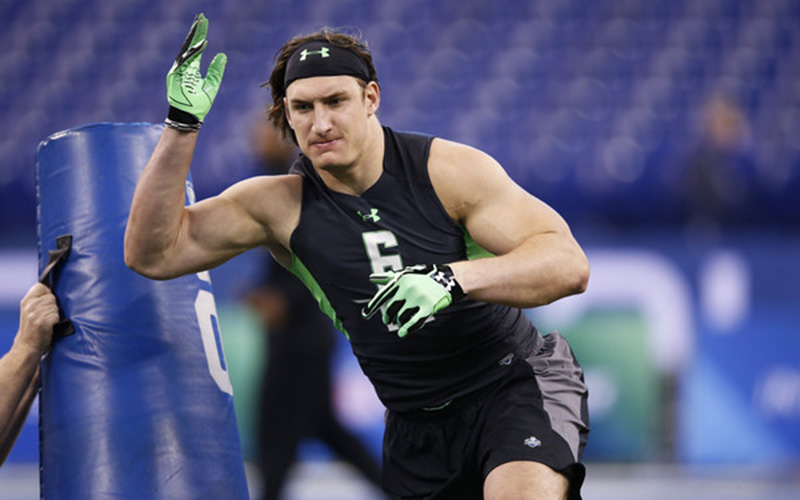 When you consider the recent history of the Jacksonville Jaguars, you realize it wasn't long ago that they were considered the laughing stock of the NFL, similar to the Cleveland Browns. In fact, the Jags have been so mediocre that they haven't a finished a season with more than five wins since 2010.
However, with recent draft picks turning into productive players and key free-agent signings over the past couple offseasons, Jacksonville is on the rise as the 2016 NFL Draft nears. All of their success has built an offense of promising young QB Blake Bortles, dynamic receivers in Allen Robinson and Allen Hurns, tight end Julius Thomas, and running back T.J. Yeldon.
Given that strong core of players, the team's focus of the draft will come on the defensive side of the ball, where there is plenty of need for improvement despite signing players like defensive tackle Malik Jackson. With an early first-round pick at No. 5 on Thursday, the Jags will have a great opportunity to pick a potential superstar defender. Here are their top three options.
3. Joey Bosa, Ohio State
Many experts consider Bosa to be the No. 1 player in this year's draft. With the premium on pass rushers in today's pass-happy league, the Ohio State product has the potential to be a serious force on any defensive line. With an NFL-ready body at 6-foot-5, 269 pounds, he was plenty productive in three seasons as a Buckeye and won several notable honors, including Big Ten Defensive Player of the Year in 2014.
While he should experience success as a pass rusher at the next level, Bosa is an "every down" type of player who can cause havoc in the run game as well. Those are desirable characteristics for a defensive end, and it may be too much for Jacksonville to pass up if Bosa is sits at No. 5.
Teaming up Bosa with Malik Jackson — as well as last year's first-round pick in Dante Fowler Jr. —  would make a lot of sense in a division that includes quarterbacks like Andrew Luck. Other key needs in the defensive backfield and at linebacker may make the Jags think twice, but picking Bosa could be the safest route at No. 5.
2. Jalen Ramsey, Florida State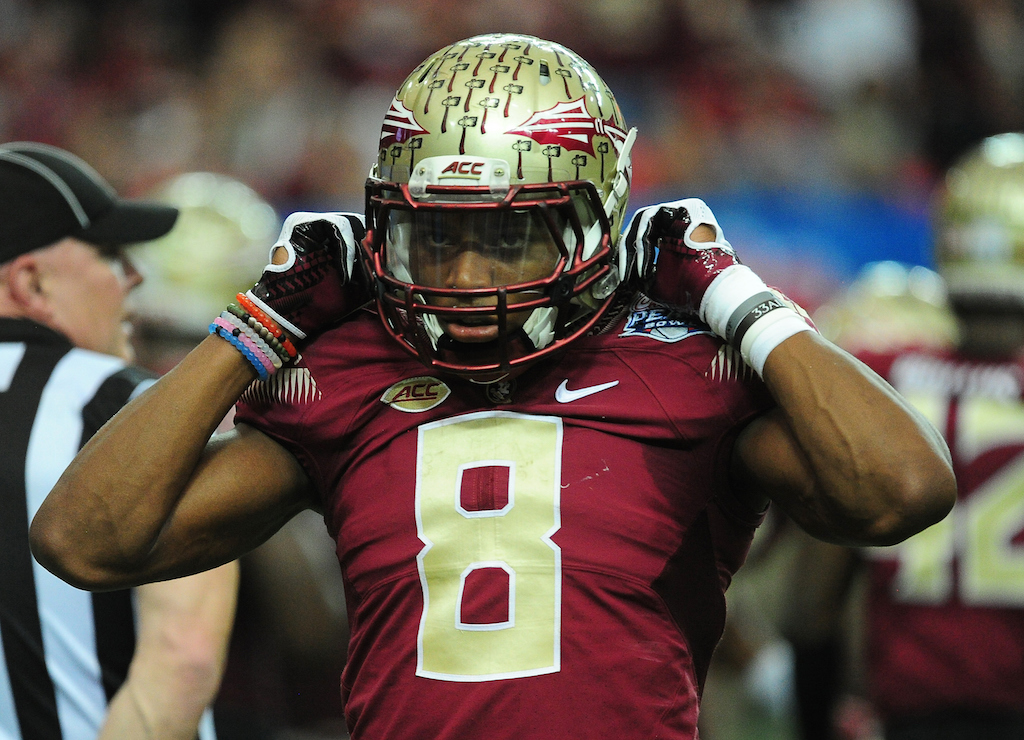 Last season, Jacksonville sat near the bottom of the league in total yards allowed, pass yards allowed, points allowed, and turnovers forced. A big reason for those alarming statistics: They didn't have enough talent in their defensive backfield. The Jags improved that unit in free agency by adding players like Prince Amukamara, but there is still a need for a dominate corner who can lock down an opponent's top wide receiver.
Florida State's Jalen Ramsey easily fits that build. Ramsey is a great athlete with a huge vertical jump of 41.5 inches. His length and quickness allowed him to excel in press coverage at Florida State, but he also proved his versatility by playing multiple positions on the Seminoles' defense.
An All-American in each of the past two seasons, the only thing going against Ramsey is his lack of interceptions in college (a total of just three in three seasons). Still, he is a surefire top-five pick in this year's class and with the clear need for a corner, Jacksonville would have a tough time passing him up if he's still available at No. 5.
1. Myles Jack, UCLA
Myles Jack is an excellent prospect who could potentially slip through the first round because of a season-ending knee injury he sustained last September. His game film shows that he could be the next big thing at linebacker in the NFL, but that injury forced him to miss the NFL Combine and forgo running the 40-yard dash prior to the draft.
When you really look at Jack though, it will tough for teams to let him slip out of their grasp. One of the most versatile players in college football, Jack served an important role on UCLA's offense at running back during his three seasons with the Bruins. On defense, of course, he excelled as a linebacker with premier tackling skills and the speed to succeed as a cover man.
When you're compared to San Francisco 49ers' great NaVarro Bowman, it's clear that you are talented. Jack would fill one of the Jaguars' biggest needs at linebacker and could be special alongside veteran Paul Posluszny. His versatility would do wonders for their defense and at No. 5, it's likely that he will still be there for the taking. This could be the pick that gives the Jags enough to compete for the postseason as soon as next season.
Stats and info courtesy of NFL.com and SR/College Football.