NFL Draft: 3 Potential Targets for the New York Jets at No. 20
While NFL teams would be crazy to not have multiple possible targets when it's their turn in the 2016 NFL Draft, sometimes things get a bit crazy. The New York Jets, who sit at No. 20 overall, may be a prime example of a team who may watch things unfold in front of them and face a tough decision.
The Jets will simply have to sit back and wait to see who's available at No. 20, unless they choose to trade up. Either way, there will likely be plenty of talented options when they are on the clock, and today we take a look at three potential targets. Let's kick things off with an impressive defensive player.
Karl Joseph, S, West Virginia
Some people really, really love Karl Joseph, and fortunately there's a good chance he'll be available around the No. 20 pick. Joseph hits so hard that he will strike fear into opposing offensive players — even at the NFL level. The man is flat out ridiculous, and while he was only able to play in four games in 2015 due to a knee injury, his overall career at West Virginia was incredibly impressive.
In just over three years of action (plus the four games in 2015), Joseph totaled 274 combined tackles, 16 tackles for loss, nine interceptions, seven passes defensed, five fumble recoveries, three forced fumbles, and two sacks. The man can do literally anything and everything asked of him. He'd be an incredible addition to New York's secondary, and while safety isn't the most pressing need for the Jets, it'll be tough for them to pass on him.
Paxton Lynch, QB, Memphis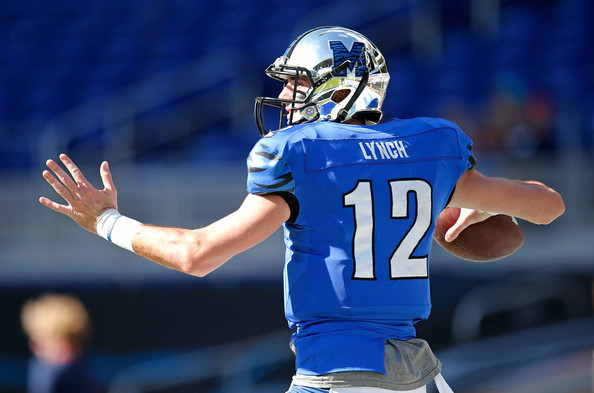 Here's where things start to get really interesting. Hypothetically speaking, what will the Jets do if Paxton Lynch falls to them at No. 20? While they still have Geno Smith on the roster, they don't seem incredibly close to getting a deal done with Ryan Fitzpatrick. Unless the Jets believe the answer is either Smith or possibly free agent Brian Hoyer, it may be hard to pass on Lynch.
Not only would Lynch be a player who they could potentially prepare to start in 2016, but at the very least, they could start Smith instead, see how it goes, and then potentially get Lynch under center in 2017.
Realistically, if one of the top quarterbacks in the draft end up being available that late, the decision to draft him would make things a lot easier when you take into account Fitzpatrick's contract negotiations. While Jets fans may not want to hear it, drafting Lynch would likely spell the end of Fitzpatrick's time with the Jets.
Reggie Ragland, LB, Alabama
Reggie Ragland is one of the top linebackers in the draft class, behind the likes of UCLA's Myles Jack and Ohio State's Darron Lee. With that said, seeing Ragland fall to the Jets would be pretty nice, and fans would welcome his addition to their group of linebackers. While Ragland didn't really start to make a big impact for the Crimson Tide until his junior season, when he got the chance, he did take advantage in a big way.
Over his final two years with Alabama, he totaled 195 combined tackles, 17 tackles for loss, 10 passes defensed, four sacks, four forced fumbles, three fumble recoveries, and a sack. Ragland was superb during his final two years in college, and he's pretty much a lock to be a first-round draft pick. The question becomes, will he even last until No. 20? It's up in the air. Jets fans may want to cross their fingers.