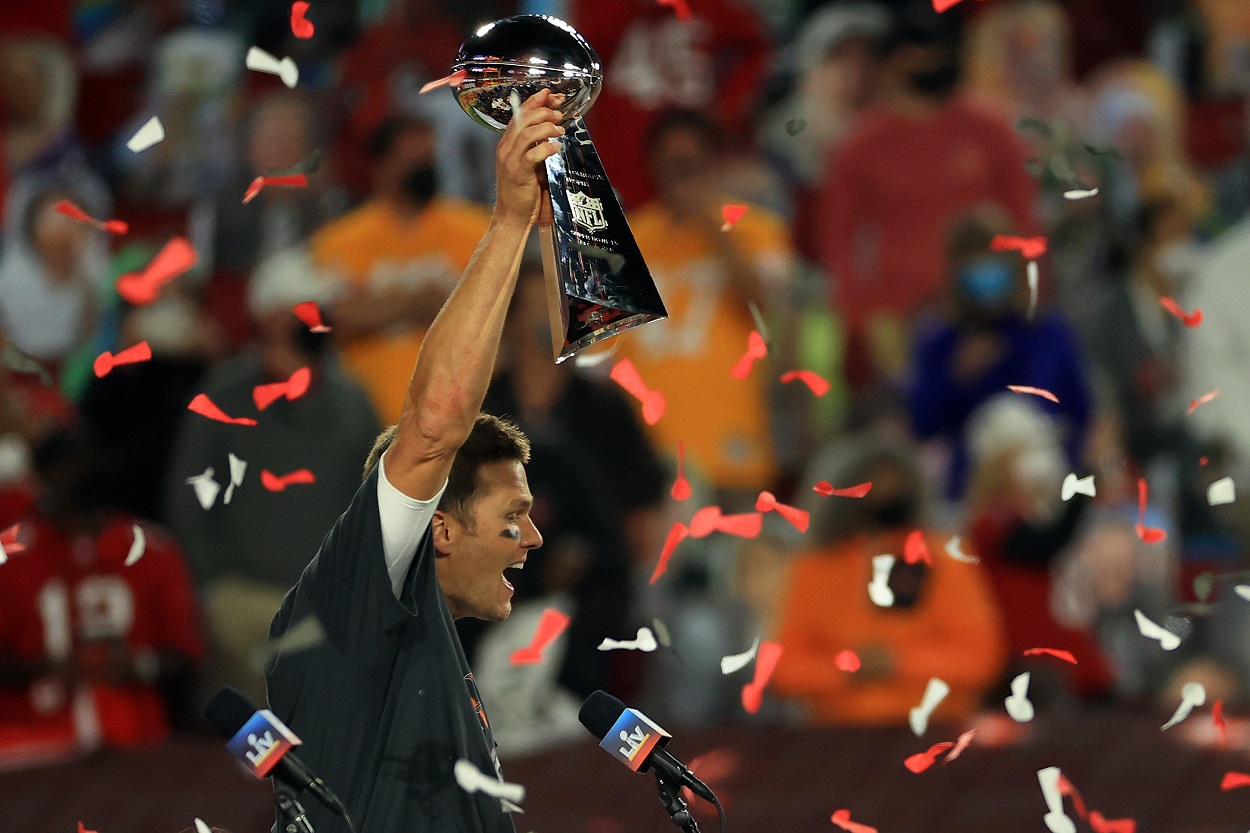 NFL Draft: How Have the No. 199 Picks Since Tom Brady Worked Out?
A look at the 20 picks since Tom Brady to be selected at No. 199 in the NFL draft.
Up until the year 2000, the No. 199 overall pick in the NFL draft didn't really mean much to most people. And we say that with no disrespect to any player taken with that particular selection up to that point as anyone lucky enough to hear their name called during the NFL draft deserves at least a little respect, right? But let's get real here. Being drafted at No. 199 wasn't cool until Tom Brady made it that way.
Famously taken in the sixth round of the 2000 draft with the 199th overall pick by the New England Patriots, Brady has become arguably the greatest player in NFL history and will become the first No. 199 pick in history to be inducted into the Pro Football Hall of Fame when he finally decides to hang up his cleats.
So that got us thinking. Since TB12 was drafted in 2000, what happened with the 20 players taken at No. 199 since then? Well, while we'll get to each specifically here in just a moment, we can tell you this. Not one of them has ever made a Pro Bowl or been an All-Pro selection, although that may change over the next few years as the No. 199 selection from 2020, LA Rams safety Jordan Fuller, could be the one to end the drought.
Tom Brady certainly wasn't expected to win seven Super Bowls when taken with the No. 199 pick in the 2000 NFL draft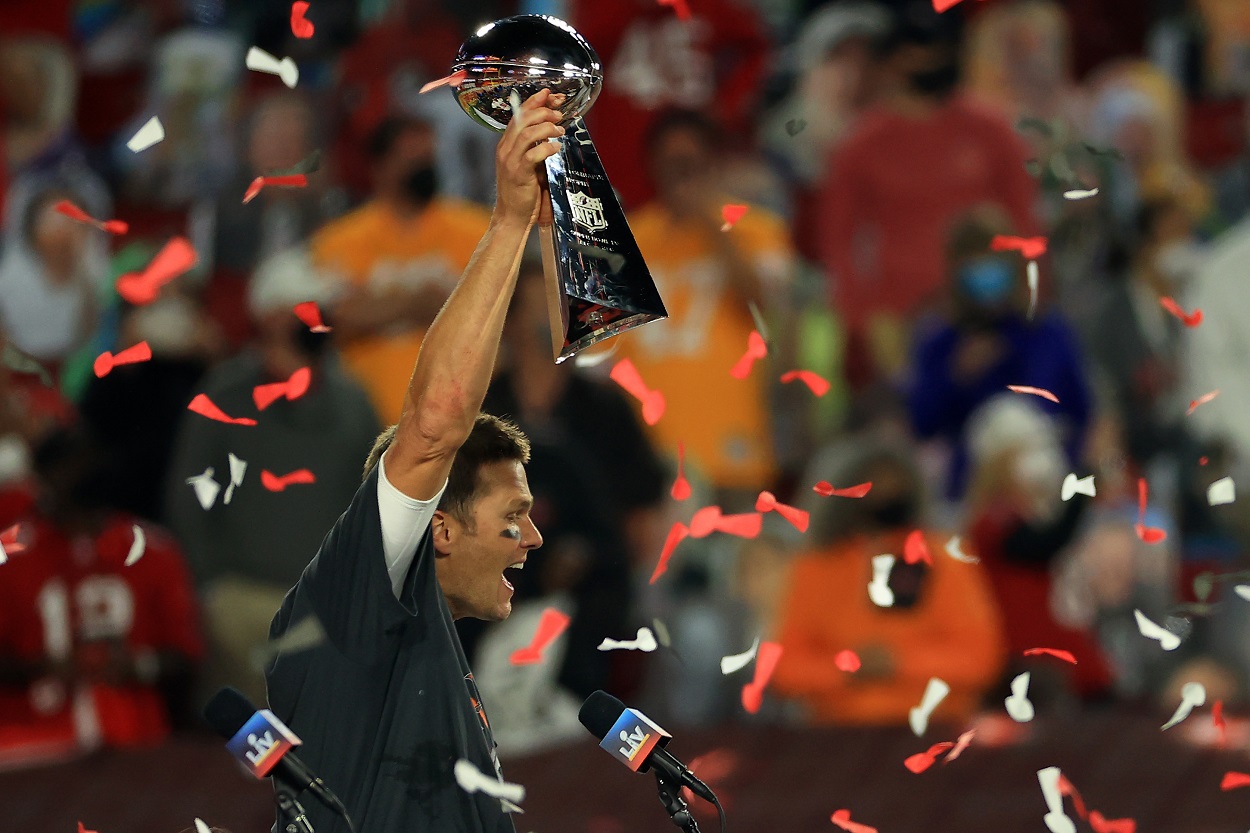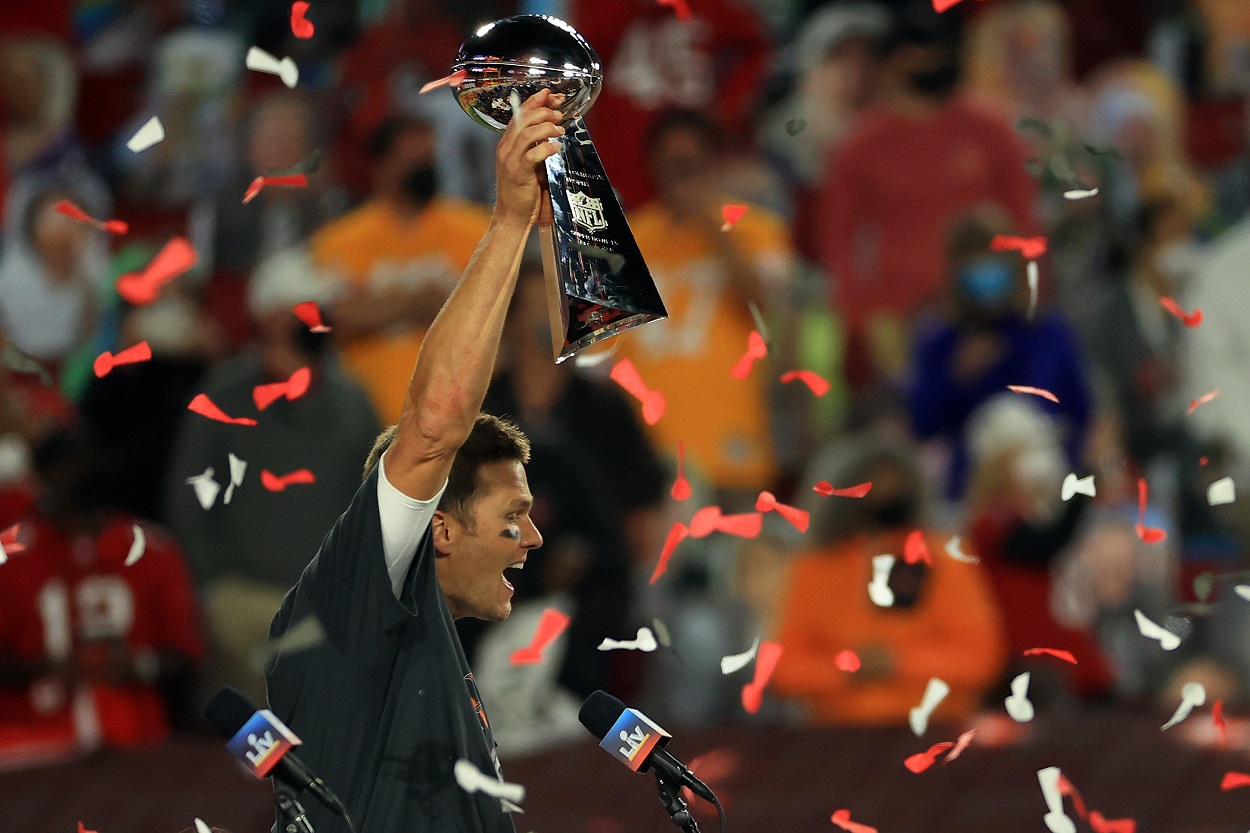 Let's not get this twisted. When Brady was taken at No. 199 in the 2000 NFL draft out of Michigan, it's not as if everyone expected him to do what he's done in the two-plus decades since. He was simply another late-round quarterback who was expected to be a serviceable backup.
And it's not as if the Patriots actually needed a quarterback at the time as they had then-three-time Pro Bowler Drew Bledsoe under center and he'd led New England to a Super Bowl just a few years earlier. There were no plans for Brady to take over and the Pats made that crystal clear by signing Bledsoe to a 10-year/$103 million contract ahead of the 2001 season, at the time the biggest deal in NFL history.
But we all know what happened then. Bledsoe went down with an injury in Week 2 of the '01 season, an injury that actually nearly killed him, Brady took over, and the rest is history. TB12 never relinquished the starting role and spent 20 years in New England, leading the Patriots to nine Super Bowl appearances, winning six of them. He then went on to win a seventh title in his first season with the Tampa Bay Buccaneers.
A look at the No. 199 picks in the NFL draft from 2001-2010
Of the 10 players taken at No. 199 in the NFL draft in the decade following Brady's rookie season, three never played a regular-season down and one played just a single game. The only player from this group still in the league is former UAB quarterback Joe Webb, who became more of an all-purpose player in the pros and is currently under contract with the New York Giants.
2001: Adam Haayer, OT, Minnesota — Drafted by the Tennessee Titans, played three NFL seasons (20 games) with the Minnesota Vikings and Arizona Cardinals
2002: Adrian Peterson, RB, Georgia Southern — Drafted by the Chicago Bears, played eight NFL seasons (106 games), all with the Bears
2003: Willie Ponder, WR, SE Missouri State — Drafted by New York Giants, played four NFL seasons (38 games) with the Giants, St. Louis Rams, and Seattle Seahawks
2004: Clarence Moore, WR, Northern Arizona — Drafted by the Baltimore Ravens, played three NFL seasons (29 games), all with the Ravens
2005: Khari Long, DE, Baylor — Drafted by the Kansas City Chiefs, played one game of one NFL season with the Chiefs
2006: Charlie Johnson, OT, Oklahoma State — Drafted by the Indianapolis Colts, played nine NFL seasons (134 games) with the Colts and Minnesota Vikings
2007: Drew Mormino, C, Central Michigan-Drafted by the Miami Dolphins, never played an NFL regular-season game
2008: Robert Henderson, DE, Southern Miss — Drafted by the New York Giants, never played an NFL regular-season game
2009: Stryker Sulak, DE, Missouri — Drafted by the Oakland Raiders, never played an NFL regular-season game
2010: Joe Webb, QB, UAB — Drafted by the Minnesota Vikings, has played 10 NFL seasons (104 games) with the Vikings, Carolina Panthers, Buffalo Bills, Houston Texans, and New York Giants (currently with the Giants)
The 199th picks from 2011-2020
As mentioned earlier, Rams free safety Jordan Fuller seems like the best candidate to make a Pro Bowl of the current No. 199 picks in the NFL as he recently finished up a fantastic rookie campaign in LA with 60 tackles and three interceptions in 12 games. One of his picks came in a Week 11 victory over the Tampa Bay Buccaneers when he intercepted none other than fellow No. 199 pick Tom Brady. So that's fun.
2011: Jerrell Powe, DT, Ole Miss — Drafted by the Kansas City Chiefs, played four NFL seasons (28 games) with the Chiefs and Houston Texans
2012: Jason Slowey, OT, Western Oregon — Drafted by the San Francisco 49ers, never played an NFL regular-season game
2013: Theo Riddick, RB, Notre Dame — Drafted by the Detroit Lions, has played seven NFL seasons (88 games) with the Lions and Las Vegas Raiders (currently with the Raiders)
2014: Garrett Scott, OT, Marshall — Drafted by the Seattle Seahawks, never played an NFL regular-season game
2015: Leterrius Walton, DT, Central Michigan-Drafted by the Pittsburgh Steelers, played four NFL seasons (36 games), all with the Steelers
2016: Cody Core, WR, Ole Miss — Drafted by the Cincinnati Bengals, played four NFL seasons (51 games) with the Bengals and New York Giants
2017: Chase Roullier, C, Wyoming — Drafted by Washington, has played four NFL seasons (59 games), all with Washington
2018: Luke Falk, QB, Washington State — Drafted by the Tennesee Titans, played three games for the New York Jets in 2019
2019: Gerri Green, DE, Mississippi State — Drafted by the Indianapolis Colts, has not yet played an NFL regular-season game (currently with the Raiders)
2020: Jordan Fuller, S, Ohio State — Drafted by the Los Angeles Rams, played 12 games with the Rams in 2020
Stats courtesy of Pro Football Reference