NFL Draft: 12 Players Guaranteed to be First-Round Picks in 2019
We know where the 2019 NFL draft is. We know how to watch when it's our team's turn to pick. And we know the teams that need to draft wisely after being quiet in free agency. What we don't know is which players will end up with which teams. The top 10 picks are set, but there is so much wheeling and dealing during the NFL draft that we wouldn't be surprised if half those teams trade out of the top 10. No matter who makes the picks, these 12 players are all but guaranteed to be picked in the first round.

The top picks in the NFL draft
Kyler Murray, QB, Oklahoma

Oklahoma standout Kyler Murray is the consensus top player in the draft, and if he isn't taken at No. 1, he won't last much longer than that. CBS NFL insider Jason La Canfora and other draft watchers assume he'll be the first player picked.

Since we don't want to spend this entire article discussing quarterback prospects, this is where we note that Dwayne Haskins from Ohio State, Drew Lock from Missouri, and Daniel Jones from Duke are other likely first-round selections.

Nick Bosa, DE, Ohio State

Bosa raised eyebrows when he walked away from Ohio State's team before the season ended to focus on the draft, but it might have been worth it. The defensive dynamo is almost a lock to go second, and if not there, then in the top five.

The next tier
Josh Allen, DE, Kentucky

Allen grades out to be a potential Pro Bowl player, which virtually guarantees him a spot in the top 10.

Quinnen Williams, DT, Alabama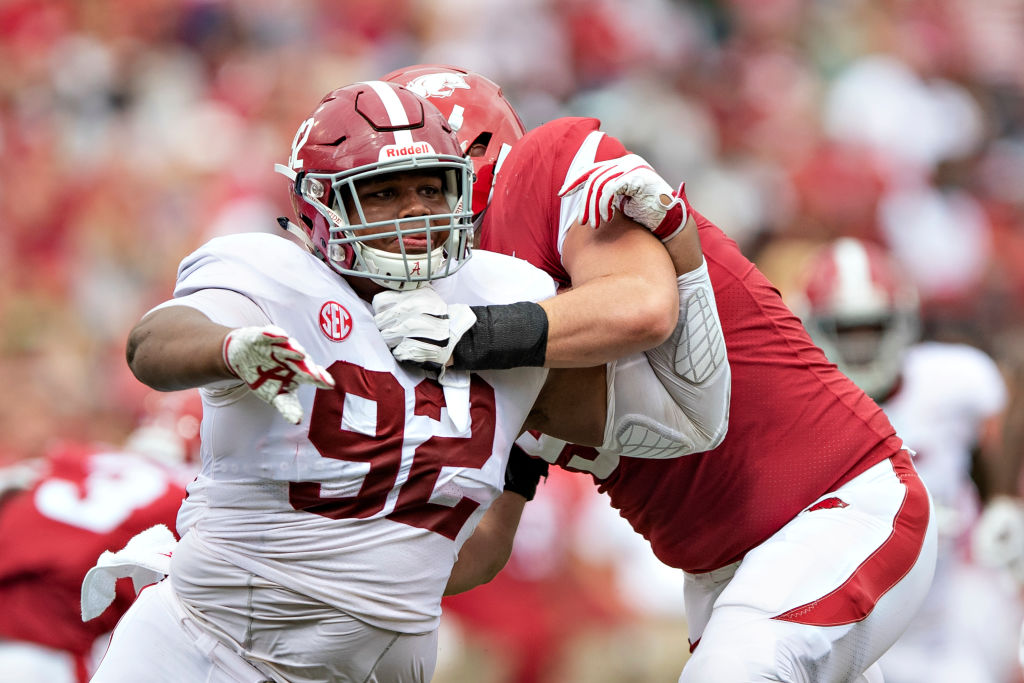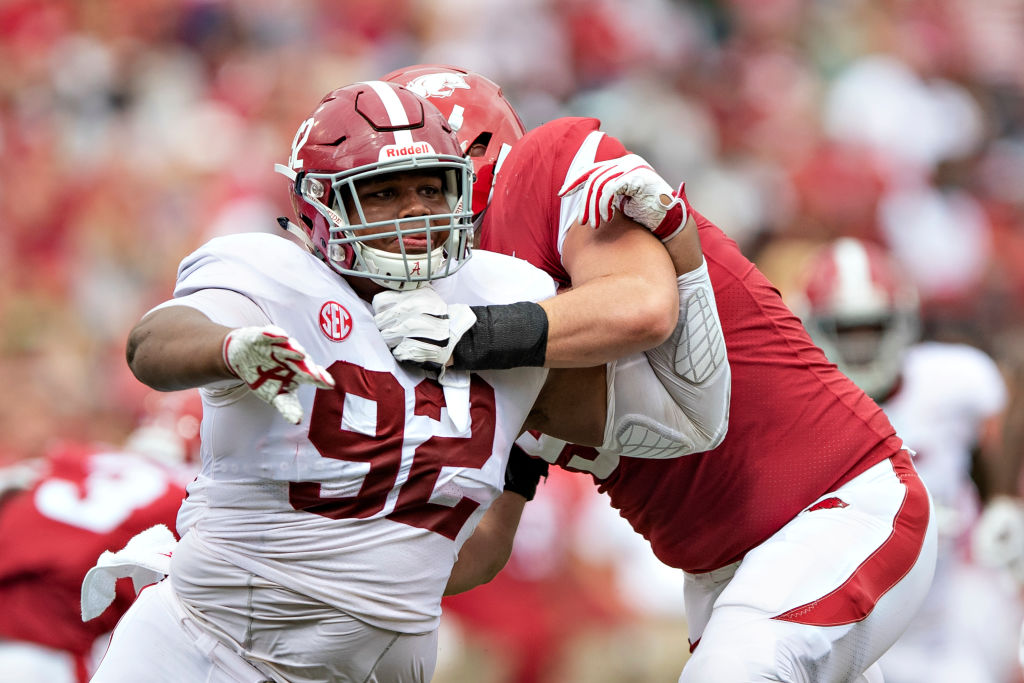 Like Allen, Williams has Pro Bowler written all over him, so he won't last long once the NFL draft gets going.

Ed Oliver, DT, Houston

Teams picking at the top of the NFL draft usually need immediate help all over the field. Scouts say Oliver should become an instant starter, which is why he'll be one of the players who go in the first round.

Devin White, LB, LSU

OK, so Josh Allen is technically a linebacker, but he projects as an edge rusher who lines up along the defensive front. Devin White has a great chance to be the first pure linebacker picked in the 2019 NFL draft.

Devin Bush, LB, Michigan

Another linebacker named Devin. Michigan product Devin Bush all but guaranteed to go in the first part of the first round.

The big boys who will be picked
Andre Dillard, OL, Washington State

Quarterback is the most important position on a football team, and the men charged with protecting passers probably rank No. 2. Every team needs a reliable offensive lineman, and Dillard fits the bill.

Jonah Williams, OL, Alabama

Williams is the second of three offensive linemen who are highly rated by scouts. It's all but a lock he'll be one of the players who will go in the first round of the draft.

Jawaan Taylor, OL, Florida

We can't predict the order, but Jawaan Taylor, Jonah Williams, and Andre Dillard won't have to wait long to hear their names called in the NFL draft.

Dexter Lawrence, DT, Clemson
After Quinnen Williams and Ed Oliver, Dexter Lawrence is the best interior defensive lineman in the draft. He'll almost certainly be one of the players who will go in the first round. Lawrence will have plenty of company in the green room as he waits to hear his name called. Clemson teammates Clelin Ferrell (DE) and Christian Wilkins (DT) project to be first-round picks in the NFL draft.

Montez Sweat, DE, Mississippi State

As with any college player in the NFL draft, Montez Sweat has a few weaknesses. However, his athleticism and upside ensure he'll be among the players who will go in the first round.