NFL Draft: 10 Potential Landing Spots for Deshaun Watson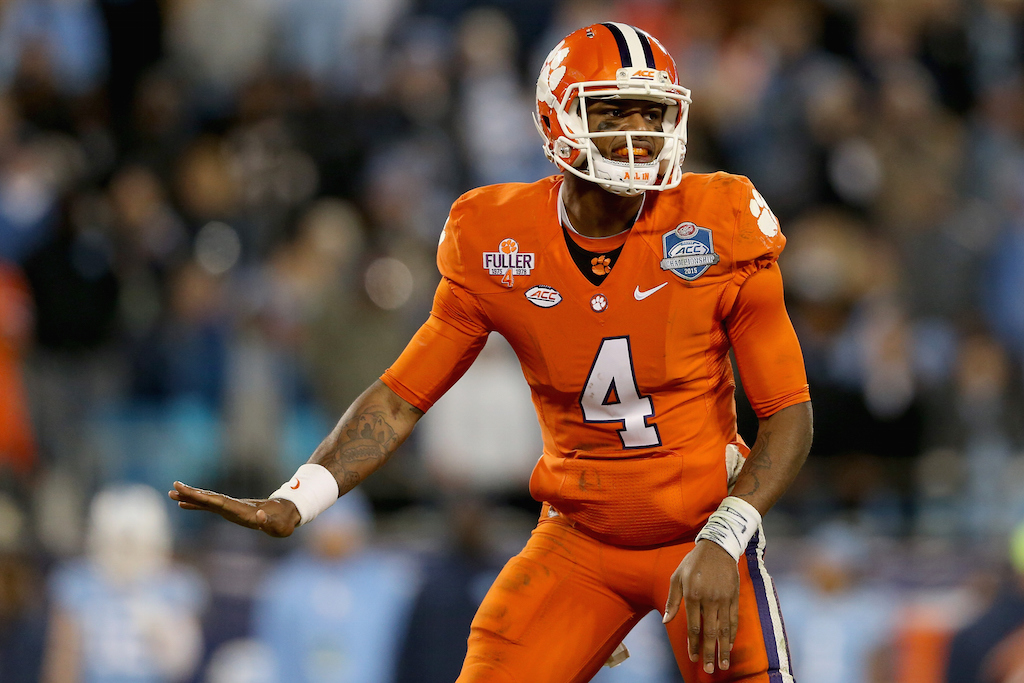 There may be some questions regarding Deshaun Watson's potential as an NFL quarterback, but this much is clear: He is a winner. The former Clemson quarterback guided the Tigers to 28 victories over his final two collegiate seasons. Watson cemented his place as one of the greatest players in college football history with a win over the Alabama Crimson Tide in the 2016 College Football Playoff National Championship Game.
Most people easily assume that Watson is a lock to be a top-five NFL Draft pick, considering his impressive college resume. Instead, thanks to questions about how well his skill set will transition to the professional level, the two-time Heisman Trophy finalist could realistically come off the board anywhere from No. 2 overall to somewhere in the early second round. Here's a look at 10 potential draft day landing spots for Watson.
1. Chicago Bears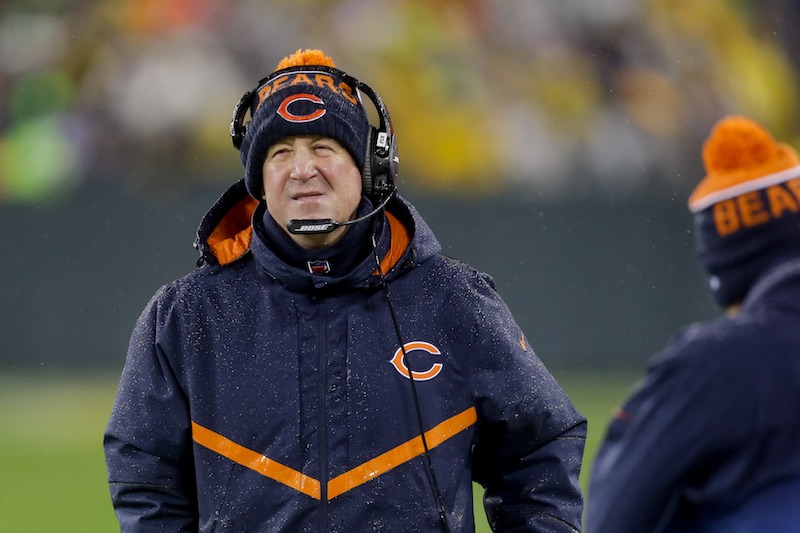 As of today, the Bears have three quarterbacks on their roster: Mike Glennon, Mark Sanchez, and Connor Shaw. They signed Glennon to a (relatively) hefty contract this offseason, which all but assures he will serve as their Week 1 starter. Sanchez and Shaw are nothing more than backups in the NFL.
With the Bears currently in rebuild mode, it makes a lot of sense for them to take a developmental quarterback (such as Watson) early in the draft. With the structure of Glennon's contract, the team could realistically cut ties with the 27-year-old after only one season. Then, they'd hand over the offensive reins to Watson in 2018 (after he spends the 2017 season "redshirting" and adjusting to playing in an NFL offense).
2. New York Jets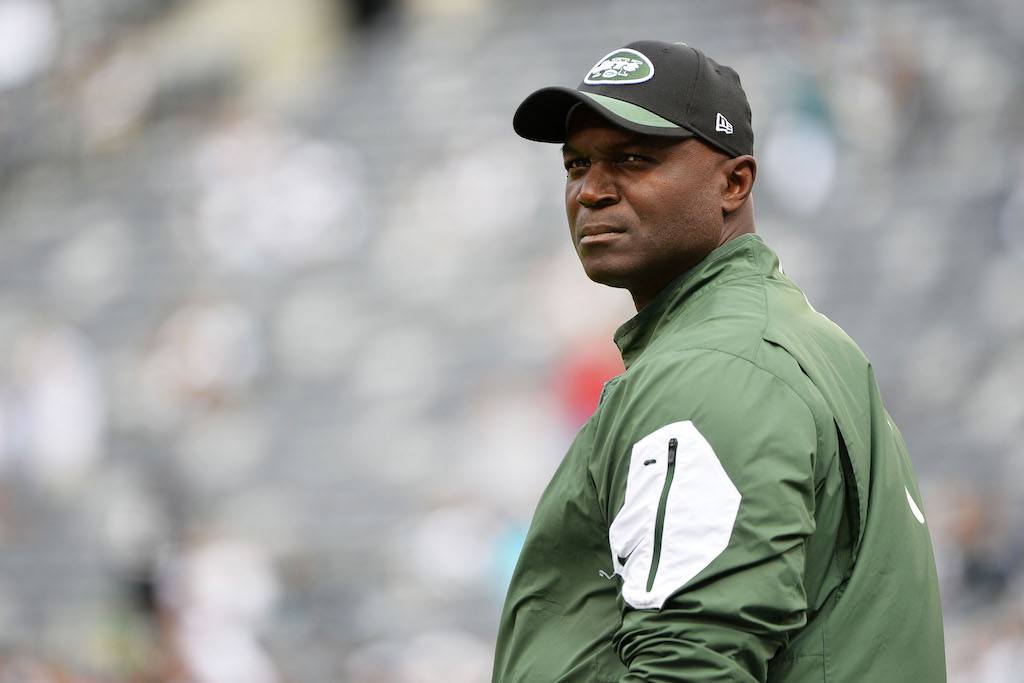 Conventional wisdom suggests that the Jets will somehow eventually rid themselves of the quarterback issues they have battled for the better part of the last two decades. The Jets front office seems content with entering the 2017 season with veteran journeyman Josh McCown as their starter while they continue to groom Bryce Petty and Christian Hackenberg.
We aren't convinced that Petty and Hackenberg have what it takes to be the Gang Green's long-term answer at quarterback. Neither player proves that they can consistently win in the NFL, and neither player entered the league with the type of resume Watson has. The Jets would also have the luxury of bringing the former Clemson signal caller along slowly before thrusting him into a full-time starting role.
3. Kansas City Chiefs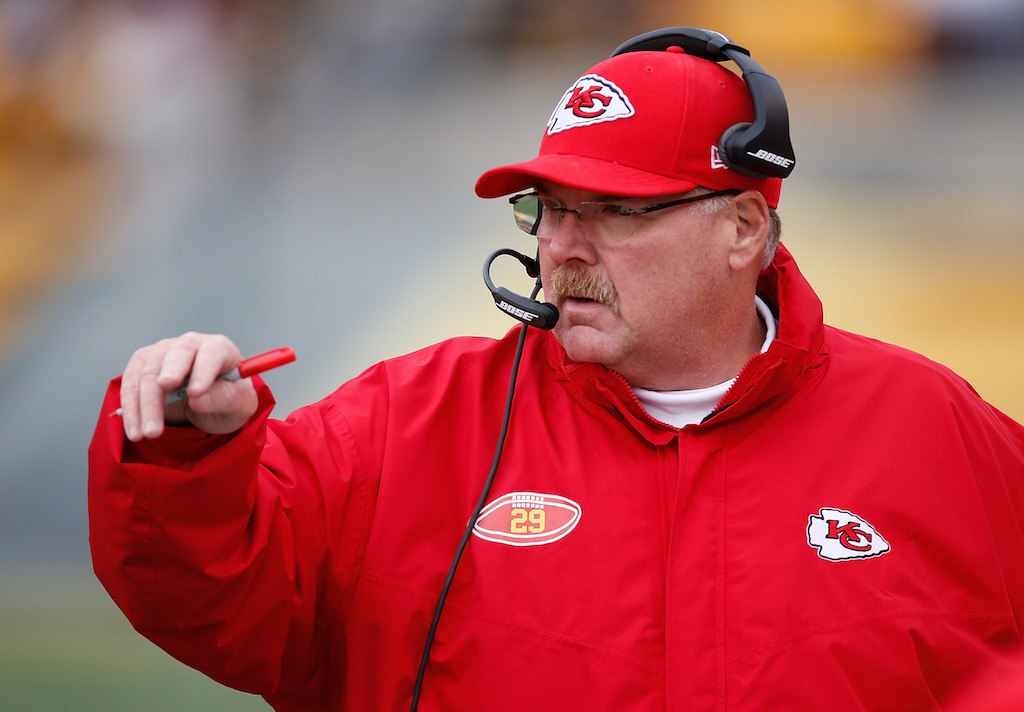 It's starting to look more and more like the Chiefs already peaked with Alex Smith as their starting quarterback. While the former No. 1 overall pick out of Utah has been incredibly efficient during his time in Kansas City, he hasn't been a real game-changer.
If the Chiefs landed Watson — likely requiring a trade — they could let him sit behind Smith for a year or two before turning him loose. On top of that, when it comes to developing athletic quarterbacks, there may not be a better coach in the league than Kansas City's Andy Reid.
4. Buffalo Bills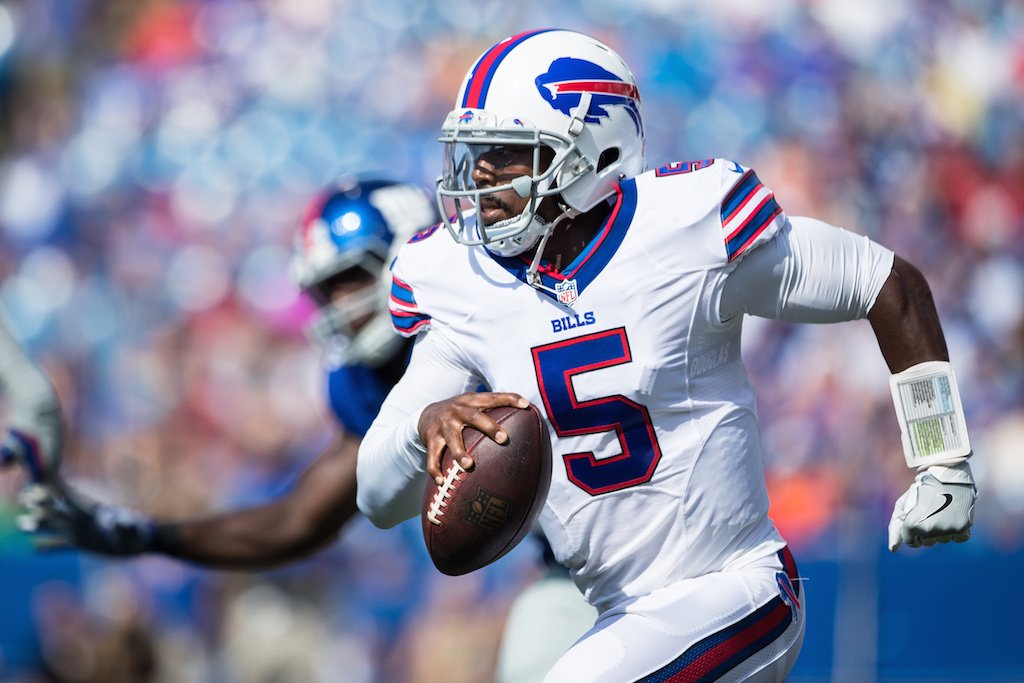 The Bills committed themselves to Tyrod Taylor for the 2017 season. However, they can easily back out of that commitment after one year, which, in our eyes, makes Buffalo a very possible landing spot for Watson.
The Bills are clearly rebuilding under first-year head coach Sean McDermott, giving them the ability to patiently develop Watson. Additionally, their new offensive system will closely resemble that of the Houston Texans during the Gary Kubiak-era (they hired Rick Dennison, a Kubiak disciple, as their new offensive coordinator), which would be a great fit for Watson's skill set.
5. New Orleans Saints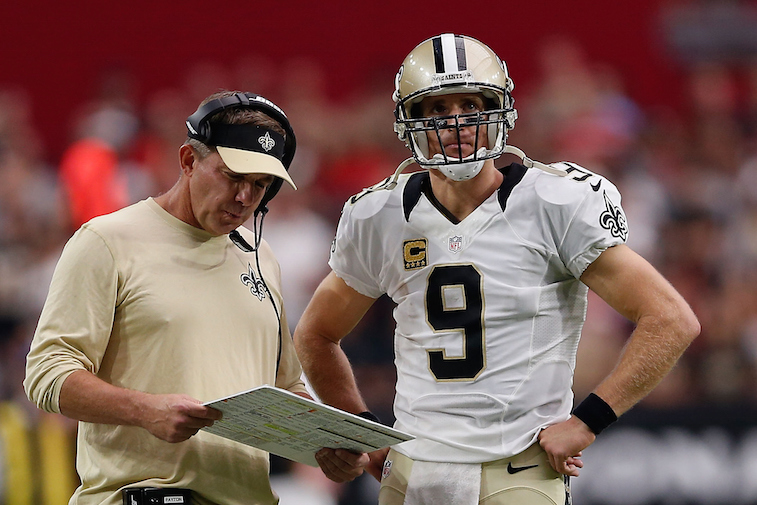 The Saints have to start preparing for life after Drew Brees. The 38-year old quarterback is a future first-ballot Hall of Famer. Sadly, he only has two or three good seasons (at most) left in his record-breaking career.
Watson would give the Saints, who have two first-round picks at their disposal, a developmental quarterback who could learn behind Brees (and backup Chase Daniel) before taking over as the team's starter. And if Brees plays longer than expected, Watson could eventually become a valuable trade asset (much like Jimmy Garoppolo in New England).
6. Cleveland Browns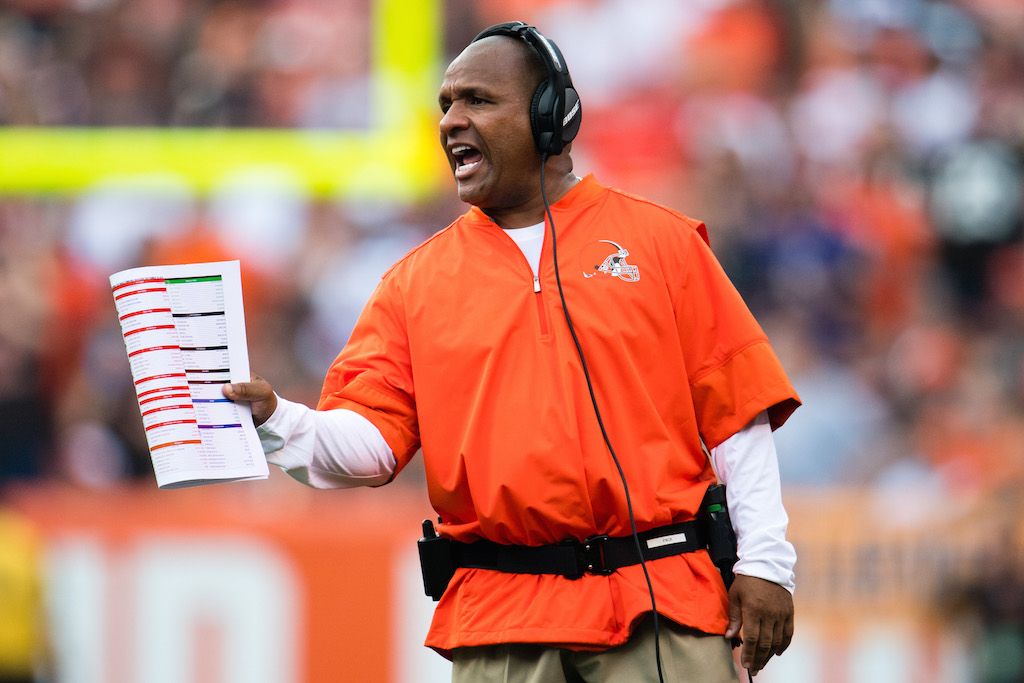 The Browns have been linked to Watson ever since his amazing performance against Alabama in the 2016 CFP National Championship Game. While we don't see Cleveland using their No. 1 overall pick on the 21-year-old quarterback, we could easily see them using their second first-round pick (No. 12 overall) to land Watson as their quarterback of the future.
If they could find a way to not succumb to the pressure to start him before he's ready, the Browns would actually be a good fit for Watson thanks to the presence of head coach (and quarterback guru) Hue Jackson.
7. Houston Texans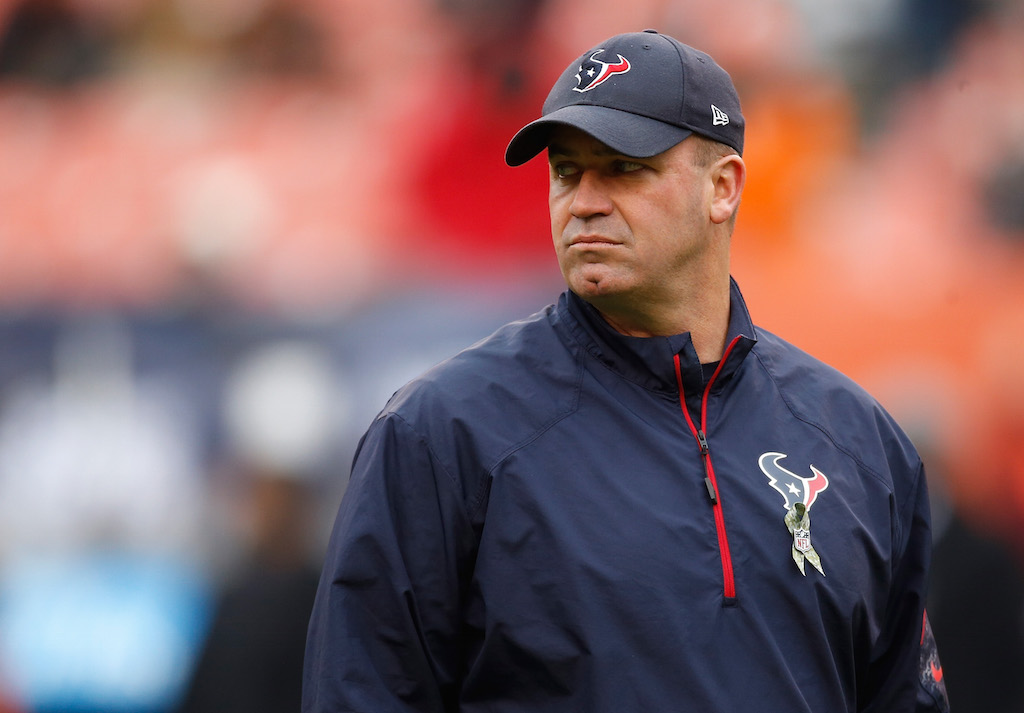 It's no secret that the Texans are in the market for a quarterback upgrade. Brock Osweiler turned out to be a disaster. Now that Tony Romo spurned them for a broadcasting opportunity at CBS, Houston must address the position through the draft. Watson would likely end up playing as a rookie in this scenario. At the same time, the Texans have everything in place (a strong offensive line, a solid running game, and excellent wide receivers) for him to be successful from day one.
8. Arizona Cardinals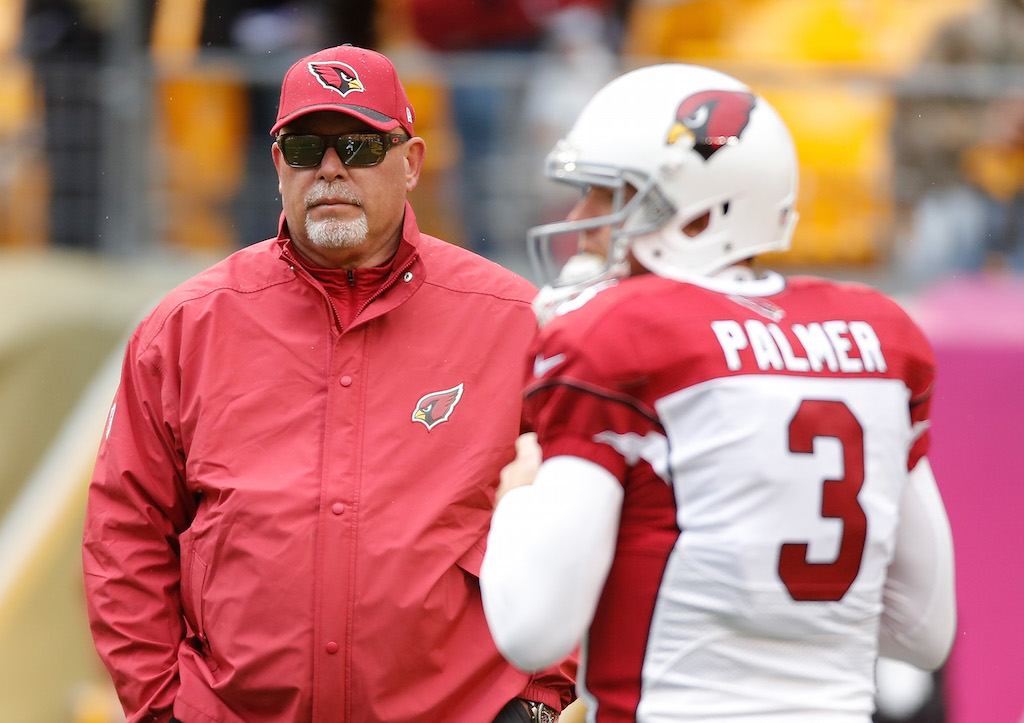 The Cardinals are at a crossroads as a franchise. They can either decide to start the rebuilding process right now by using their first-round pick on a quarterback they can build their offense around (such as Watson), or they can use it to fill another need, hoping that Carson Palmer can recapture his Pro Bowl form. We've heard rumors that Arizona head coach Bruce Arians prefers Texas Tech quarterback Patrick Mahomes. However, to us, Watson is a much safer option.
9. New York Giants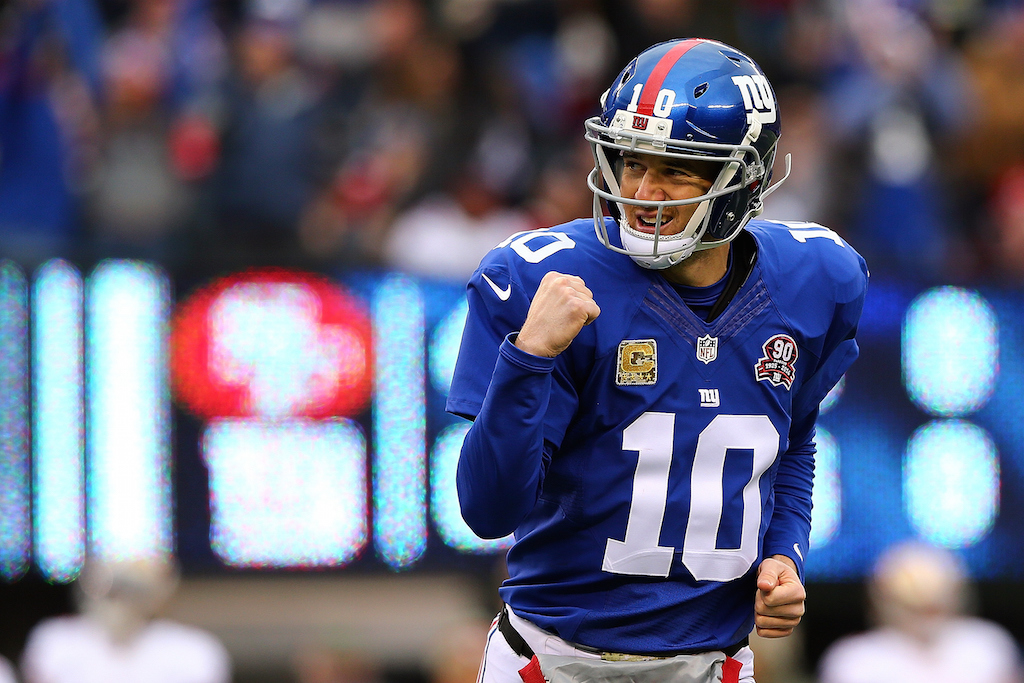 On the surface, this scenario may not make a whole lot of sense. However, with Eli Manning entering his 14th NFL season in 2017 (he recently turned 36 years old), the Giants need to start thinking about life without the two-time Super Bowl MVP.
Like most of the other potential scenarios we've mentioned, Watson would benefit from sitting behind an established veteran while he learns how to be an NFL quarterback. It is worth pointing out, though, that Watson would have to suffer through a lengthy draft day slide to land with the Giants. Furthermore, the G-Men are close to contending for another Super Bowl title, so they may opt to address another position of need with their first-round pick.
10. Los Angeles Chargers
Barring any kind of shocking trade or development, Philip Rivers will be the Chargers' starting quarterback in 2017 and 2018. Drafting Watson this year would allow the Chargers to develop Watson (as he learns the nuances of playing quarterback in the NFL from a likely future Hall of Famer). And they could continue to strengthen their roster around him. Bottom line: This potential scenario makes sense on almost every level.
Statistics courtesy of Sports-Reference and Pro-Football-Reference. Contract and salary cap data courtesy of Spotrac.