NFL Draft: 10 Potential Targets for the Dallas Cowboys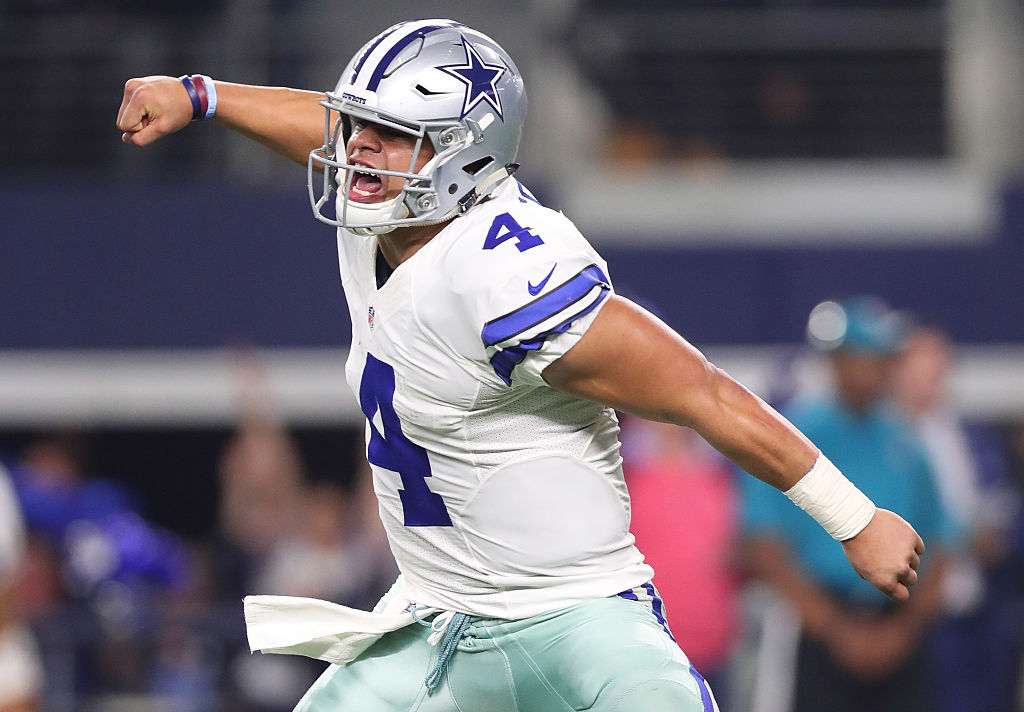 The Dallas Cowboys seemingly came out of nowhere and exceeded expectations in 2016. Thanks in large part to a dominating offensive line and an extremely talented rookie duo (quarterback Dak Prescott and running back Ezekiel Elliott), they rolled through their schedule, posting a 13-3 overall record and locking up the No. 1 seed in the NFC Playoffs. What was even more surprising: The Cowboys accomplished all this despite losing then-franchise quarterback Tony Romo to a back injury early on in training camp.
As a result, the bar has been raised for America's Team heading into the 2017 NFL season. It's really no secret that if Dallas is going to take the next step and win an NFC or Super Bowl title, then they must improve dramatically on the defensive side of the ball. With minimal salary cap space to work with this offseason, the Cowboys are going to have to rely on filling their holes on defense through the NFL Draft. With that being the case, here's a look at 15 prospects who Dallas should target during the first three rounds of the 2017 NFL Draft.
1. Adoree' Jackson, CB, USC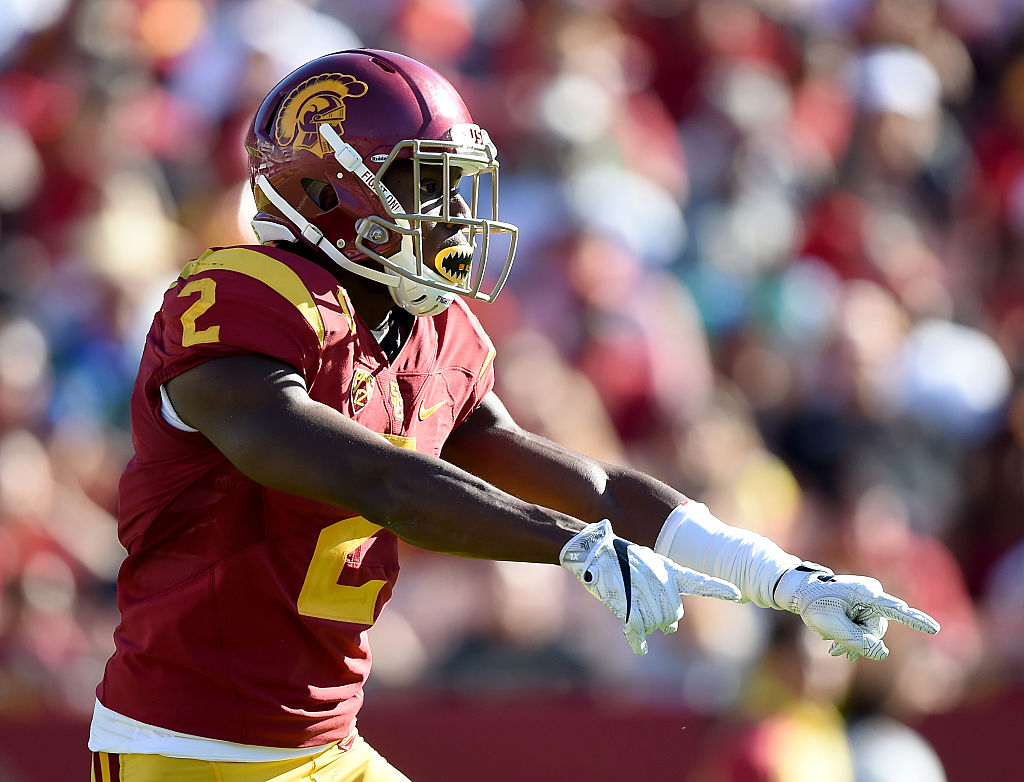 Drafting Adoree' Jackson would allow the Cowboys to kill two birds with one stone. While he may not be on the same level as some of the other cornerbacks in this draft class, the former USC Trojan has an extremely high ceiling as a defensive back in the NFL. After spending his college career splitting time between two positions (cornerback and wide receiver), Jackson will likely focus on defense at the professional level.
We see Jackson as more of a slot corner right now. But with time he could easily develop into the type of player who can survive playing outside on an island. On top of that, the 2016 Jim Thorpe Award winner has the ability to be an absolute game-changer as a punt and kick returner — something the Cowboys lacked in 2016.
2. Jabrill Peppers, S, Michigan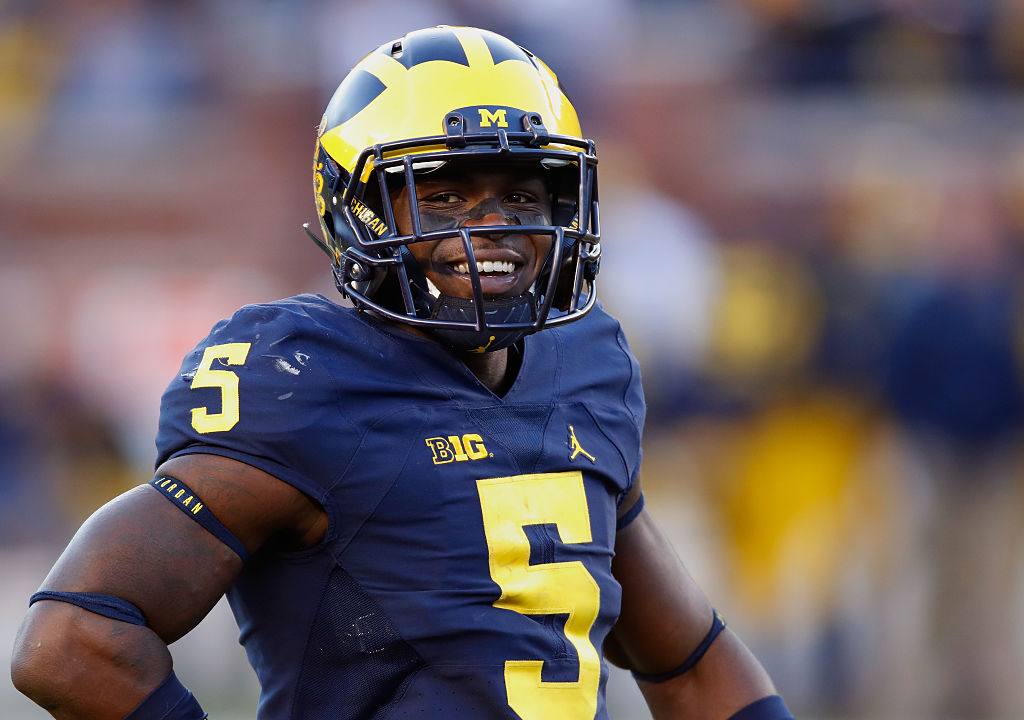 While some people are torn on Jabrill Peppers as an NFL prospect (mainly due to the uncertainty surrounding what position he will play), we believe that he could be an absolute star at the professional level if he can develop his coverage ability.
Bottom line: Peppers is just an all-around great football player. On top of having All-Pro potential as a hybrid safety, he could help the Cowboys in their return game and potentially in certain situations on the offensive side of the ball. The former Michigan star would be a great value at the end of the first round or potentially into the second round.
3. Taco Charlton, DE, Michigan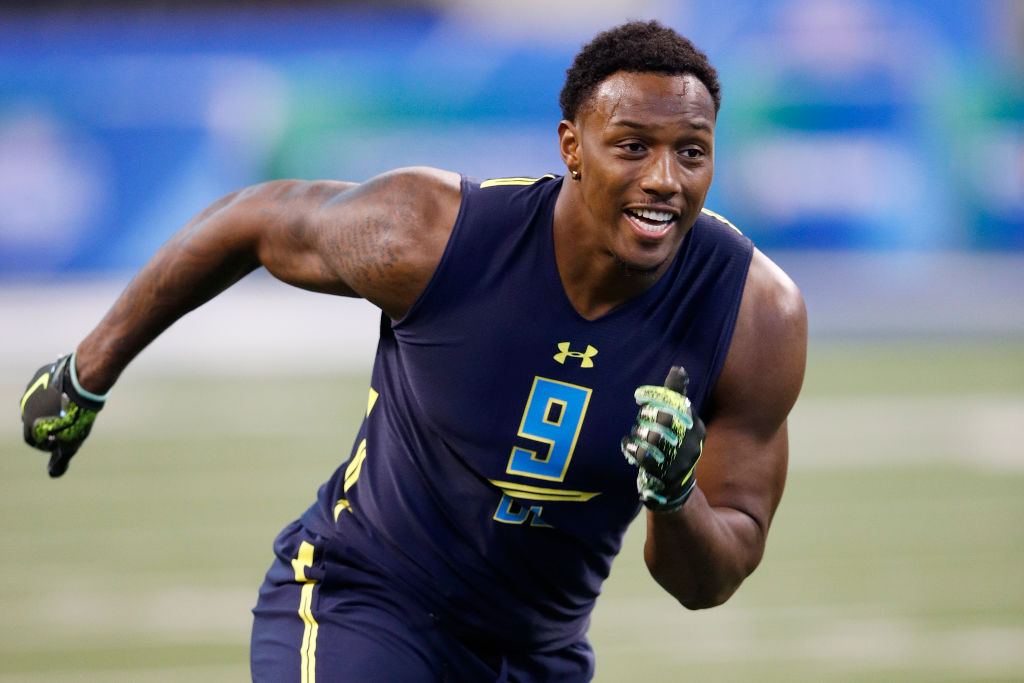 It's no secret that the Cowboys have to find a way to improve their pass rush in the 2017 NFL Draft. Taco Charlton has a massive amount of upside as a pass rusher and projects as a 4-3 defensive end in the NFL, which is exactly what Dallas needs. There may be more polished players available, but in our eyes Charlton has the potential to be a perennial Pro Bowler in the right scheme. He would be a great fit in Rod Marinelli's system.
4. Charles Harris, DE, Missouri
On paper, Charles Harris looks like a near perfect fit for the Cowboys. The former Missouri Tiger has the ability to put up double-digit sack totals on an annual basis in the NFL. He is best suited to play in an attacking 4-3 defensive scheme like the one Dallas runs under Marinelli.
It does bear pointing out, however, that based on what he showed in college, Harris may never develop into a true three-down defensive end. The 6-foot-3, 253-pounder struggled when asked to play in a gap control defensive scheme, and he isn't a great run defender. Nonetheless, his pass rush ability would make him a welcomed addition to the Cowboys in 2017.
5. Gareon Conley, CB, Ohio State

If Gareon Conley is available when the Cowboys are on the clock at No. 28, then their selection should be a no-brainer. The former Ohio State standout has the combination of size (6-foot, 195 pounds), athleticism (4.44 second speed in the 40 and a 37-inch vertical jump), technique, and ball skills to develop into a legitimate shutdown cornerback in the NFL. That said, chances are the Cowboys will have to trade up to land Conley.
6. Adam Shaheen, TE, Ashland
The Cowboys must start planning for life after Jason Witten. The 10-time Pro Bowler is destined for the Hall of Fame. But at 34-years old, he likely only has two or three seasons left in his NFL career. Adam Shaheen, who earned the nickname "Baby Gronk" during the pre-draft process, would give the Cowboys a promising young tight end to develop behind Witten for the next couple of years. If he lives up to the hype, Shaheen has a chance to be an All-Pro-caliber player.
7. Desmond King, S, Iowa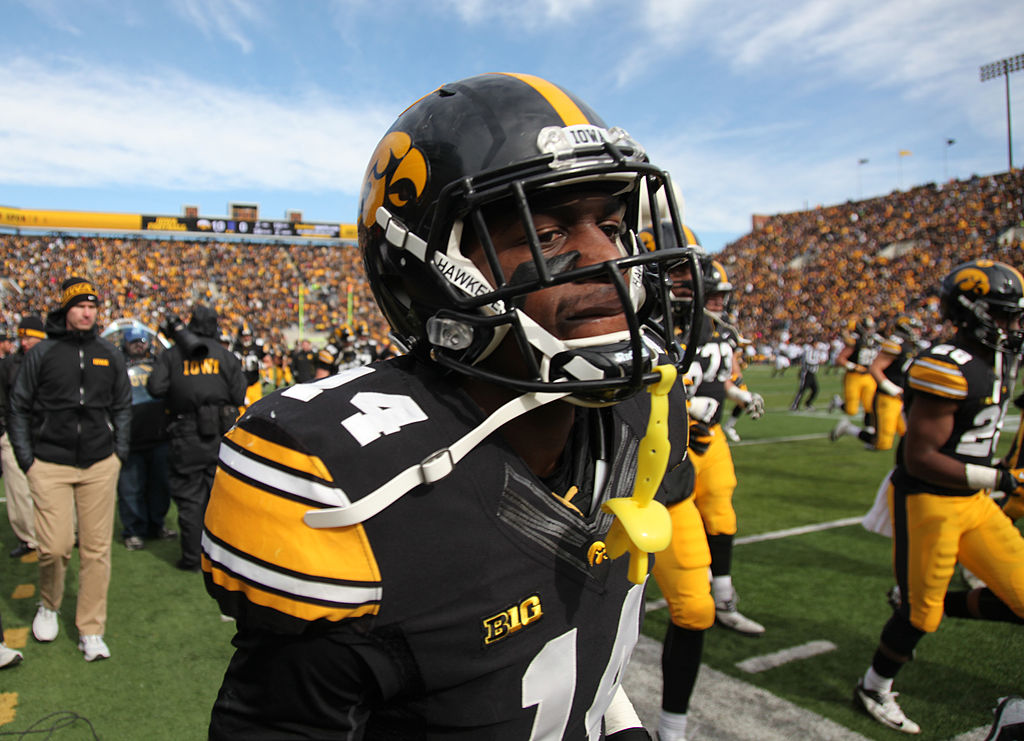 Despite having an outstanding college career as a cornerback, Desmond King seems destined to play safety at the NFL level. Given the combination of his incredibly high football IQ, above average athleticism, and outstanding ball skills, we believe the 2015 Jim Thorpe Award winner has a chance to develop into one of the premier safeties in the NFL. King has the ability to be a Week 1 starter. He could be available as late as the third round of the upcoming draft.
8. Chidobe Awuzie, CB, Colorado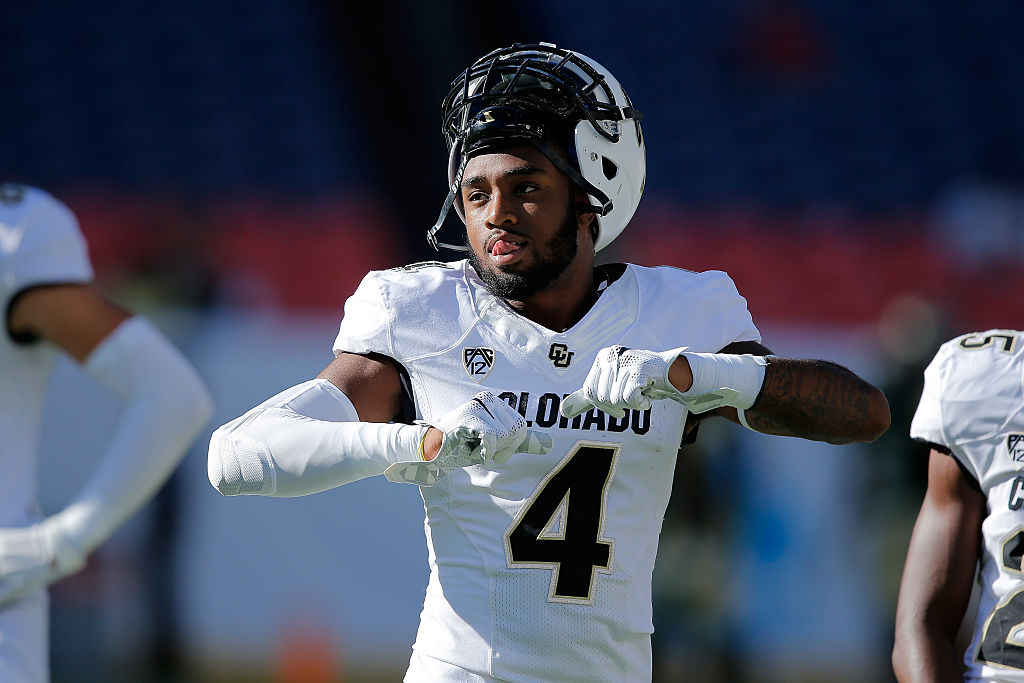 Versatility is invaluable in the NFL, and Chidobe Awuzie has the ability to play cornerback on the outside and in the slot — and he could slide into safety. Scheme-wise Awuzie would be a great fit for the Cowboys; he looks like a guy who will be ready to contribute from day one. The former Colorado Buffalo was a four-year starter in college and will likely be a late first or second round pick.
9. Takkarist McKinley, OLB, UCLA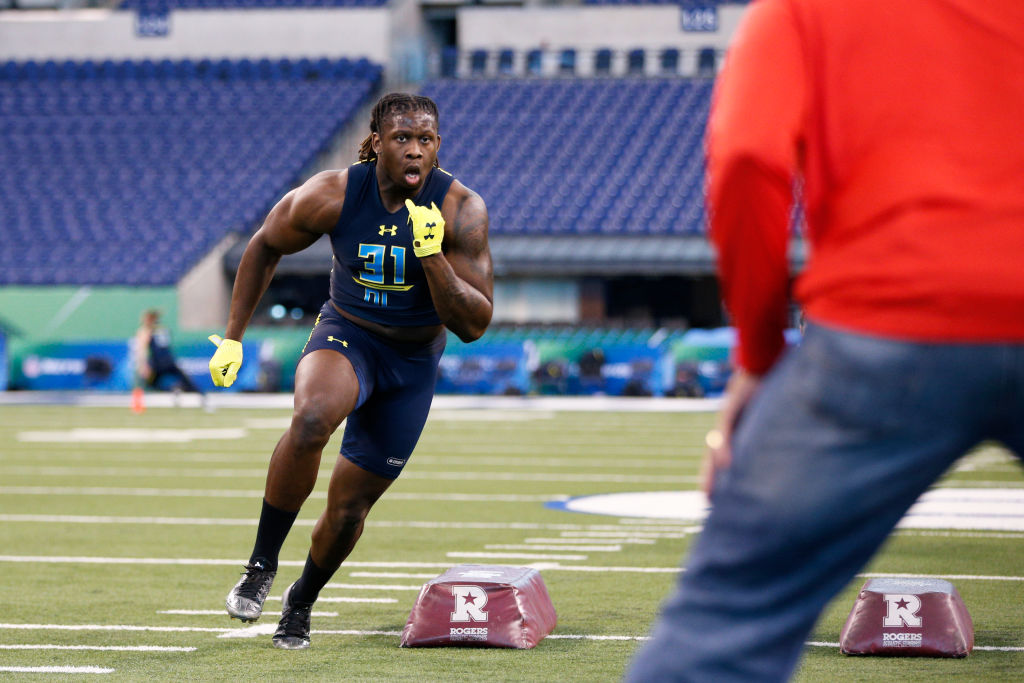 The more we see of him, the more we like Takkarist McKinley. The former UCLA Bruin is an elite athlete (as evidenced by his 4.59 second speed in the 40) who has the ability to develop into an elite pass rusher at the NFL level. The 6-foot-2, 250-pounder is a high energy and high effort player, and still has room to grow. McKinley would be a great choice for the Cowboys at No. 28.
10. Obi Melifonwu, S, UConn

Much like fellow former UConn Husky and current Dallas defensive back Byron Jones did in 2015, Obi Melifonwu put on an absolute show at 2017 NFL Combine. At 6-foot-4 and 224 pounds, Melifonwu ran his 40-yard dash in 4.40 seconds while also recording a 44-inch vertical jump and 141-inch broad jump.
With the way he performed at the NFL Combine, Melifonwu will now likely be a first-round pick. Our guess is the Cowboys will go with a pass rusher or cornerback with their first pick. But there is no denying that Melifonwu has the potential to be a Pro Bowl-caliber safety for the next decade.
Statistics courtesy of Sports-Reference and ESPN.