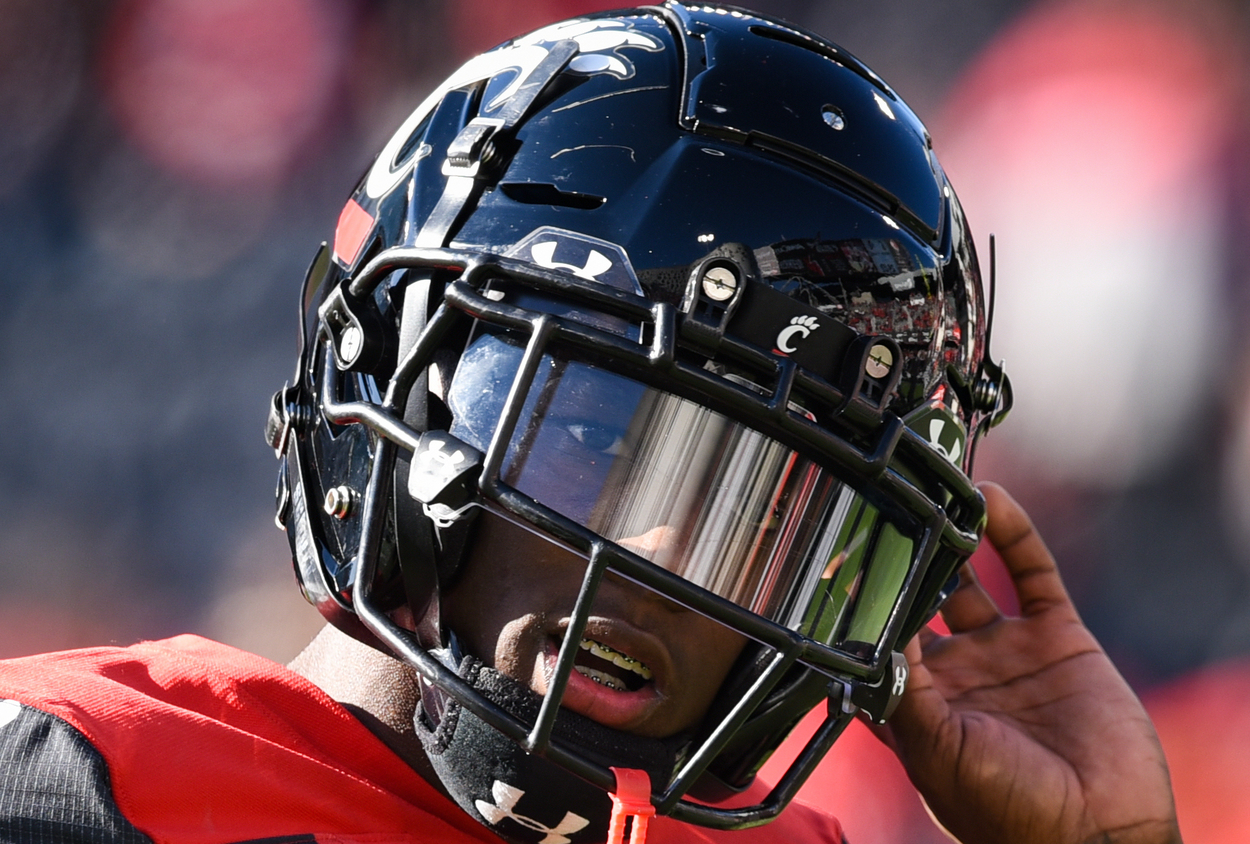 NFL Draft Rumors: Ahmad Gardner's College Greatness Could Actually Hurt His Stock
Although he is widely considered the 2022 NFL Draft's top cornerback prospect, Cincinnati star Ahmad Gardner's stellar college career could actually hurt his stock.
What goes into being an elite NFL Draft prospect? So much of it depends on the position and the player in question. A player like Cincinnati cornerback Ahmad Gardner, for example, is projected to go within the first 10 picks in large part because of his size (6-foot-3 and 200 pounds), long-term potential, and resume as a shutdown college cornerback.
However, Gardner might have been so dominant in college that some draft experts have hinted he could fall as a result. No, you didn't misread that last sentence.
Ahmad Gardner's scouting reports often reference how teams rarely threw at him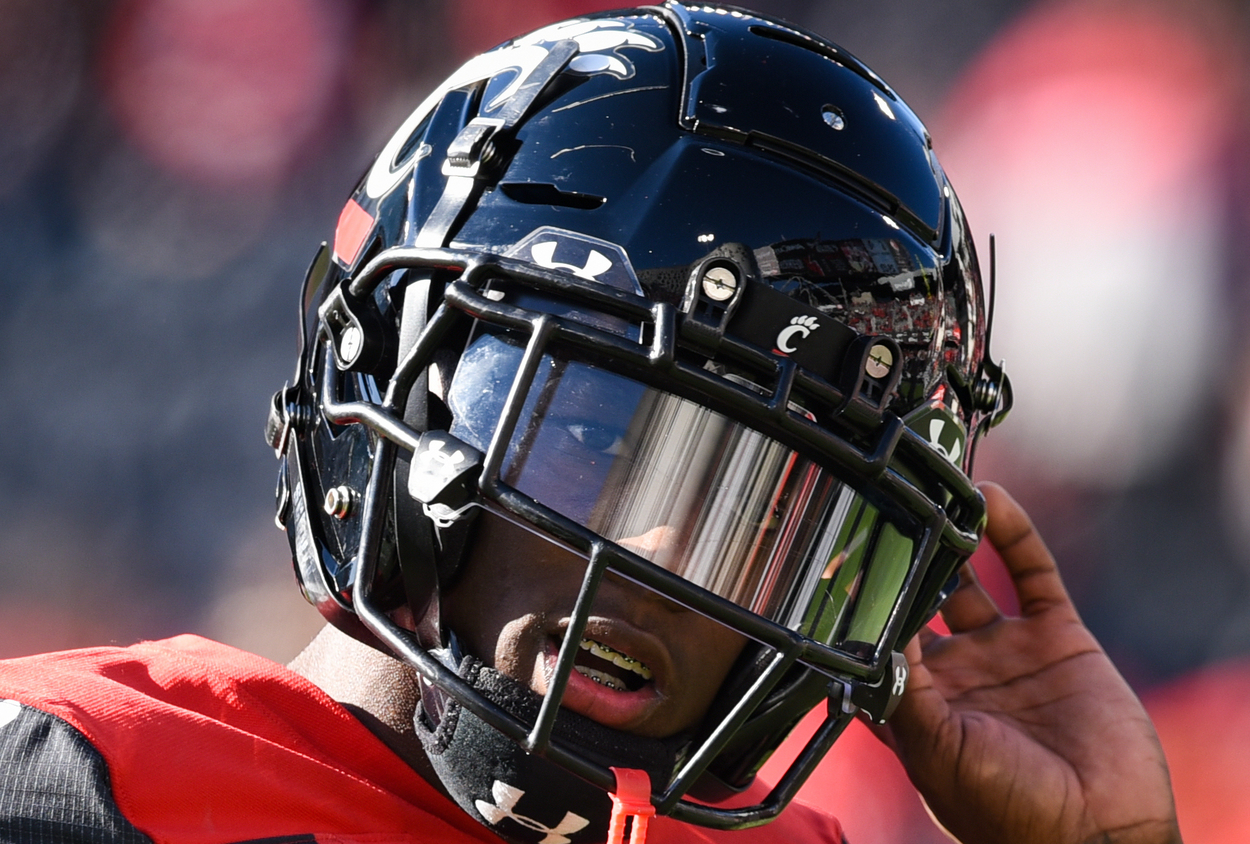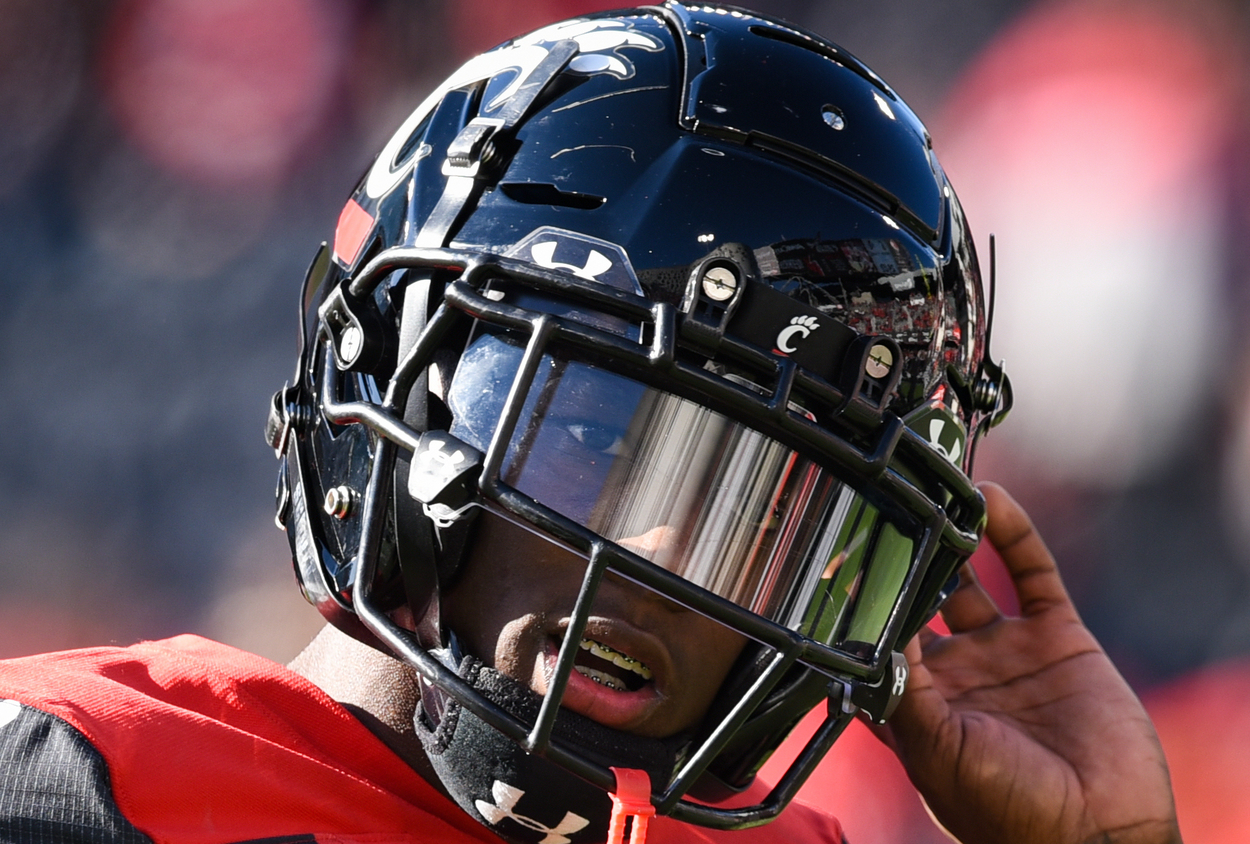 Gardner snagged nine interceptions in his three years at Cincinnati and never allowed a receiving touchdown in 33 career games. That isn't a typo, and it isn't using math wrong. (Which in itself is an incredible achievement, by the way.)
One might think such an incredible statistic would work in Gardner's favor during the pre-draft process. Some in the media might disagree.
Take NFL Media analyst Chad Reuter's April 8 mock draft, for example. Although Reuter had the Jets trading up and selecting Gardner at No. 9, he noted, "Gardner's tape was very good (even though he wasn't tested often because of his talent)." An unbylined CBS Sports scouting report openly wondered how the 2021 AAC Defensive Player of the Year would respond "when he is tested or gives up his first touchdown."
Many pre-draft reports understandably mention the lack of touchdowns against Gardner. However, don't be surprised to see more articles over the next two weeks referencing how teams didn't throw against him and how that could create problems in his rookie season.
Will the concerns about being tested truly hurt Gardner's draft stock? Probably not
Not only is the NFL draft a crapshoot, but so much of the process is much ado about nothing. If the draft were a perfect science, players like JaMarcus Russell and Johnny Manziel never would have been drafted, and teams would have selected prospects such as Dak Prescott (fourth round in 2016) or Stefon Diggs (fifth round in 2015) far earlier.
In fact, if the draft worked, teams would have picked the likes of Kurt Warner, John Randle, and Warren Moon, all of whom are in the Pro Football Hall of Fame despite going unselected. All of this is to say that teams take risks and ignore the outside noise more often than not. Sometimes it works, and sometimes you draft JaMarcus Russell.
If the Jets or crosstown Giants believe in Gardner's potential, they'll take him within the first 10 picks. Perhaps the Carolina Panthers will forego a quarterback at No. 6 and instead add a cornerback who has earned rave reviews for his personality and leadership.
At the risk of sounding like Livia Soprano, it's all a big nothing. With respect to those who spend countless hours watching tape and providing tweets I can use as embeds, the draft is an inexact science. We spent years hearing how Clemson quarterback Trevor Lawrence was a "generational" and "safe" prospect. How'd his rookie year turn out again?
So, yes, we probably will hear more concerns about how Gardner will react the first time he gives up a touchdown. Fine. Would any rookie cornerback be happy if an elite receiver beats them for a 10-yard score? How many first-year running backs, especially those who rarely turned the ball over in college, are thrilled when they fumble early in their NFL career?
Who cares if he never gave up a score in college? If he's a top-5 prospect, he deserves to go within the first five picks. Then, when he eventually allows a touchdown, we'll see how quickly it takes him to put the play on and help his team win. Although such an experience will be new for Gardner, there is no reason to doubt his skills or mindset at this stage in the game.
Like Sportscasting on Facebook. Follow us on Twitter @sportscasting19.