NFL Draft: How Many 3rd-Day Picks Have Been Named All-Pro?
In 2010, the NFL draft was extended to three days. Since then, the first round is held Thursday night. The second and third rounds follow on Friday night, and the last four rounds are Saturday. The current seven-round draft became the norm in 1994 and is less than a quarter the length it once was.
From 1943–48, the NFL draft was a marathon 32 rounds long. It dipped to 25 in 1949 and rose again to 30 rounds from 1950–59. From 1960–66, the draft was 20 rounds long. The common draft between the NFL and the old American Football League began in 1967, and the number of rounds dropped to 17. That became 12 rounds in 1977, eight in 1993, and, finally, the seven to which we're now accustomed.
But just because there are fewer rounds doesn't mean there aren't stars to be found on the third day.
The role of the NFL draft's third day
RELATED: A Car Door and Some Good Manners Stood in the Way of the San Francisco 49ers Drafting Aaron Rodgers in 2005
NFL draft Saturday is a rapid-fire affair. Teams get only five minutes for their picks in the third through sixth rounds and just four minutes in Round 7. If a team takes more time than allowed to turn in their pick, the next team in line can choose. If the slow team loses the player it wanted, those are the breaks.
Franchise players are not often mined out of the last four rounds of the draft. But there have been notable exceptions. The most famous of those is future Hall of Famer Tom Brady. The New England Patriots took Brady 199th overall in the sixth round in 2000. Brady won six Super Bowl rings with the Pats and captured in February with the Tampa Bay Buccaneers.
Team most often are seeking depth on Day 3. That means serviceable starters or players to take important spots as backups. Filling out the special teams also comes into play.
If a draft pick shows any promise at all in training camp, teams will usually keep them on the roster. After all, a low-round rookie costs less than a veteran, and NFL teams are the proverbial girl on a budget. But sometimes a pick exceeds modest expectations in a big way.
How many All-Pros have come from Day 3?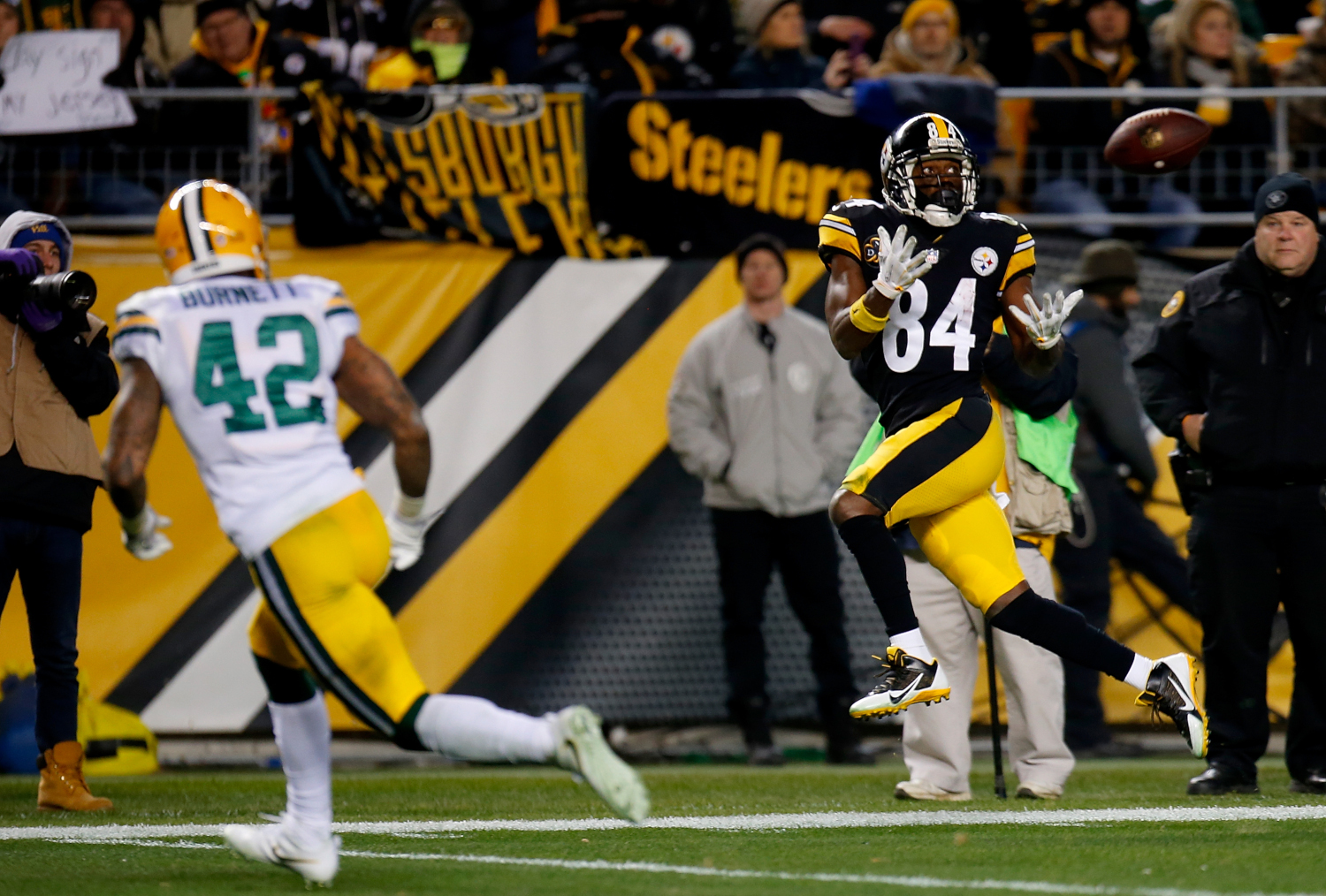 RELATED: What's With Sean McVay's Creepy Picture on His Draft-Room Wall?
Since the three-day draft launched in 2010, there have been 20 players taken in the fourth round or later to make an All-Pro team. Six of those are multiple-time honorees, led by wide receiver Antonio Brown. The sixth-round pick of the Pittsburgh Steelers in 2010 is a four-time All-Pro, being named each year from 2014–17.
Cornerback Richard Sherman (fifth round by the Seattle Seahawks in 2011), center Jason Kelce (sixth round, Philadelphia Eagles, 2011), and kick returner-wide receiver Tyreek Hill (fifth round, Kansas City Chiefs, 2016) are each three-time All-Pro picks. Defensive tackle Geno Atkins (fourth round, Cincinnati Bengals, 2010) and tackle David Bakhtiari (fourth round, Green Bay Packers, 2013) have made a pair of All-Pro teams apiece.
The following third-day selections have made one All-Pro team since 2010:
CB Josh Norman (fifth round, Carolina Panthers, 2012)
K Blair Walsh (sixth round, Minnesota Vikings, 2012)
K Greg Zuerlein (sixth round, St. Louis Rams, 2012)
C Corey Linsley (fifth round, Green Bay Packers, 2014)
WR Stefon Biggs (fifth round, Minnesota Vikings, 2015)*
KR Pharoh Cooper (fourth round, Los Angeles Rams, 2016)
PR Tarik Cohen (fourth round, Chicago Bears, 2017)
S Eddie Jackson (fourth round, Chicago Bears, 2017)
PR Jamal Agnew (fifth round, Detroit Lions, 2017)
DB Desmond King (fifth round, Los Angeles Chargers, 2017)
TE George Kittle (fifth round, San Francisco 49ers, 2017)
P Michael Dickson (fifth round, Seattle Seahawks, 2018)
K Jason Sanders (seventh round, Miami Dolphins, 2018)
P Jake Bailey (fifth round, New England Patriots, 2019)
* (Biggs made All-Pro as a member of the Buffalo Bills)
Other honors from the end of the NFL draft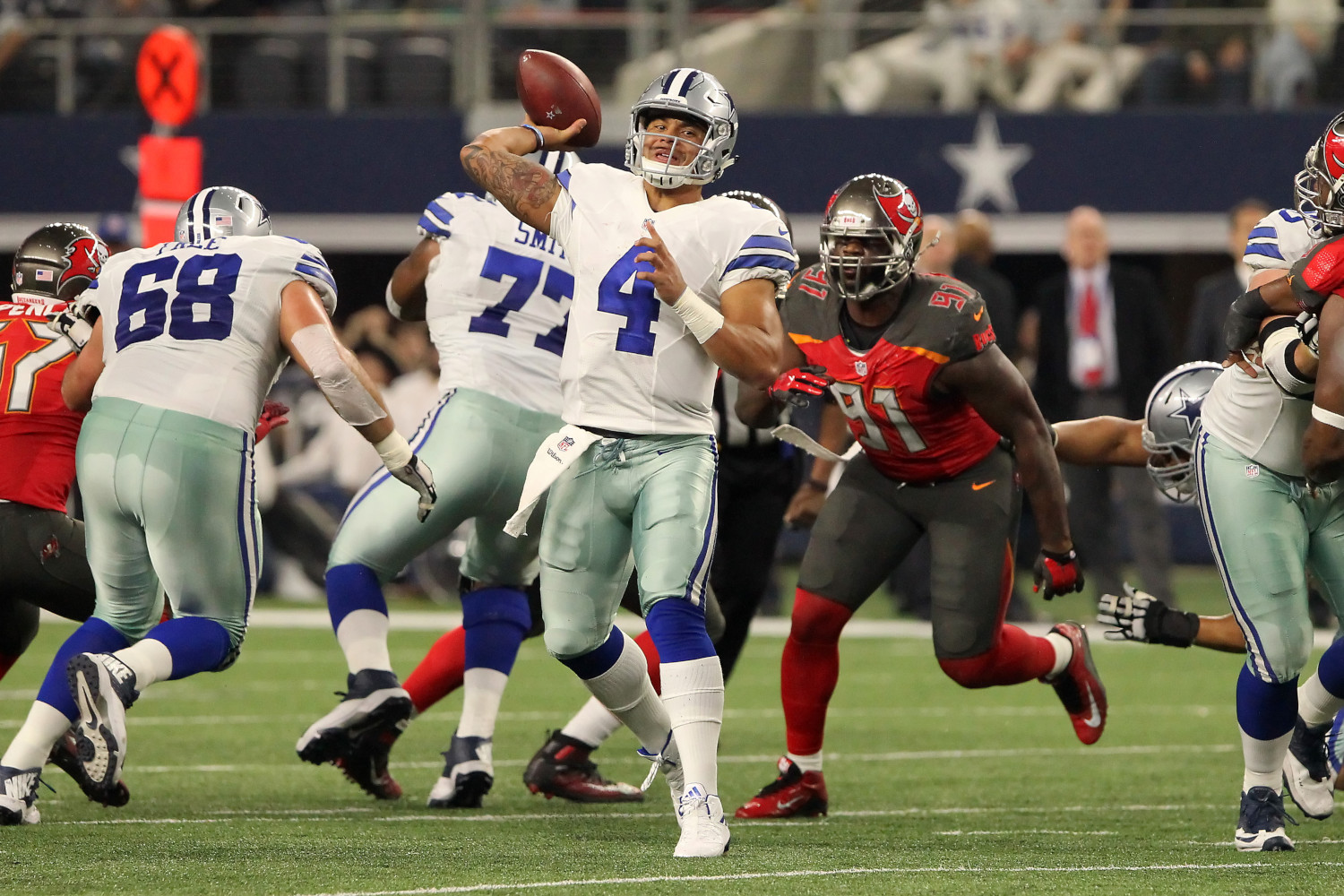 RELATED: Bill Belichick's 500-Word Guide on Drafting Is More Proof That Picking Against the Patriots Is a Dangerous Choice
Each NFL draft from 2010–19 has produced at least one All-Pro choice and at least a single Pro Bowl player. In all, 55 players from the fourth round and later are Pro Bowlers. But success isn't limited to All-Pro status.
One later-round draft pick won a major NFL award as well. Dallas Cowboys quarterback Dak Prescott (taken in the fourth round in 2016) went on to win Offensive Rookie of the Year honors that season. Prescott has continued to have success, as well, earning Pro Bowl nods in both 2016 and 2018. His body of work paid off. In March, Prescott signed a four-year, $160 million contract with $126 million guaranteed, according to USA Today.
While no one from the third day of the 2020 NFL draft has earned All-Pro status, or even a Pro Bowl spot, that can change. There were 154 players taken in rounds four through seven this year. Defensive lineman Jay Tufele of USC (No. 106 overall by the Jacksonville Jaguars) led off the fourth round. Linebacker Grant Stuard of Houston (No. 259 overall by the Tampa Bay Buccaneers) was the so-called "Mr. Irrelevant" of the 2021 NFL draft.
We will learn in time how many of these NFL draft picks were truly diamonds in the rough.
Draft information courtesy of Pro Football Reference.