NFL Draft: Why Joey Bosa is Not the Top Prospect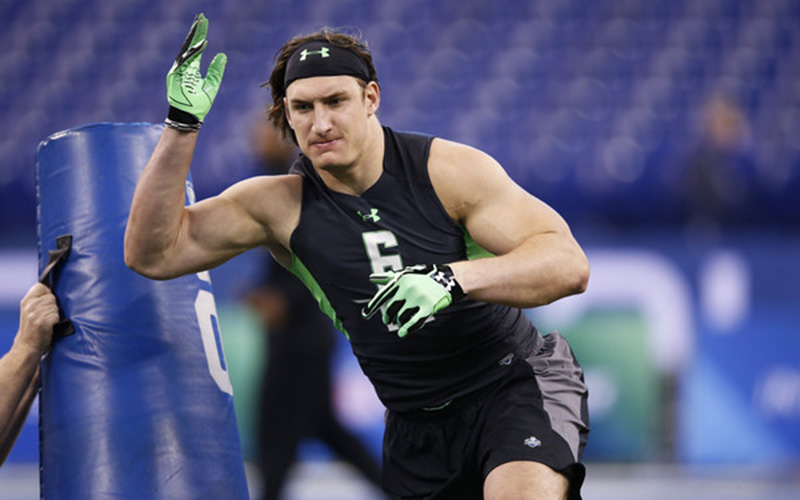 As the NFL prepares for its annual draft in April, plenty of people have opinions on who will be the top draft prospect. Whether it's a quarterback like Carson Wentz from North Dakota State or an offensive linemen like Laremy Tunsil out of Ole Miss, it feels like people can't truly agree on the top player in this year's class.
One thing, however, that many people agree on is the potential greatness of former Ohio State standout defensive end Joey Bosa. Even Bosa himself came out and supported the claim that he could be the next big thing in the NFL. Of course, that's not surprising for a player as highly touted as he is; that confidence is required to be successful at the professional level of football. But Bosa's belief in himself makes us wonder if he really is the best player the draft has to offer this season.
On one hand, he's drawn comparisons to NFL greats such as J.J. Watt. Still, honoring him with such a distinction isn't easy. With a talented group of players prepping to enter the league this season, some less-than-stellar numbers at the combine, and some other minor concerns, we believe Bosa is not the top prize in April's draft. Here's why.
The NFL Scouting Combine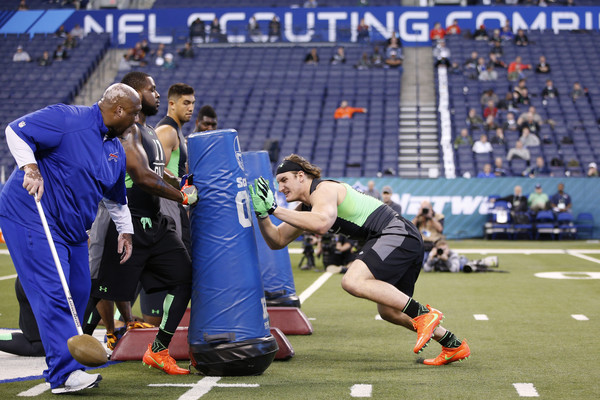 The NFL Combine can always be deceiving in terms of its results, but nevertheless scouts and analysts use the weeklong event as an important step in the evaluation process leading up to the NFL draft. With an opportunity to open even more eyes in Indianapolis, Bosa didn't do anything spectacular. His 40-yard dash was relatively slow, as he only ran 4.86, ranking 14th among defensive linemen in the workout.
None of his other workouts were impressive either, aside from maybe his broad jump. Now, Bosa did have an excellent collegiate career that included a national championship and high praises from the Big 10, which more than proved his ability under the pads and on the field. However, these combine results showcased some of the flaws that experts have noted about him. Speaking of those flaws …
Notable flaws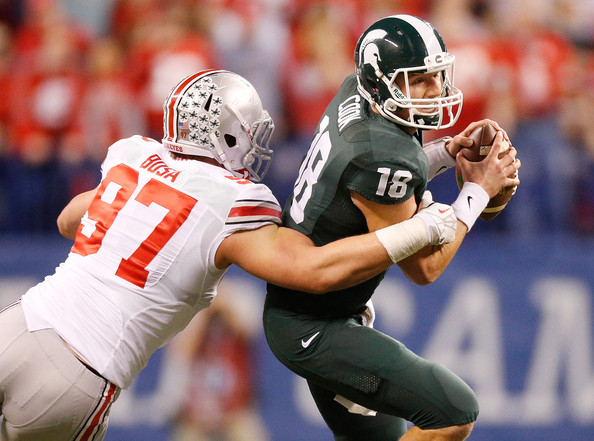 There are plenty of things to love about Joey Bosa's game. The guy is productive, athletic, and often disruptive on the defensive side of the football. He also has the prototypical build of an NFL defensive end and the football bloodline to support all of his talents (his father, John, and his uncle, Eric Kumerow, were both former NFL first-round picks). While all of that is great, there are certainly some glaring flaws in Bosa's game.
Experts note that Bosa has plenty of things he can improve on before he gets to the NFL. Among the most notable weaknesses in his game include the fact that he has to work on his instincts. Without instincts, becoming a great NFL pass rusher seems next to impossible.
Furthermore, Bosa has been pushed around by big runners in the past, giving up additional yards after he makes contact due to a lack of strength. Those are just two of the mostly minor concerns about Bosa that make it difficult to name him the top player in this year's draft class. Also, the fact that there is a group of other ultra-talented players entering the NFL drop Bosa's stock just a bit.
The other top prospects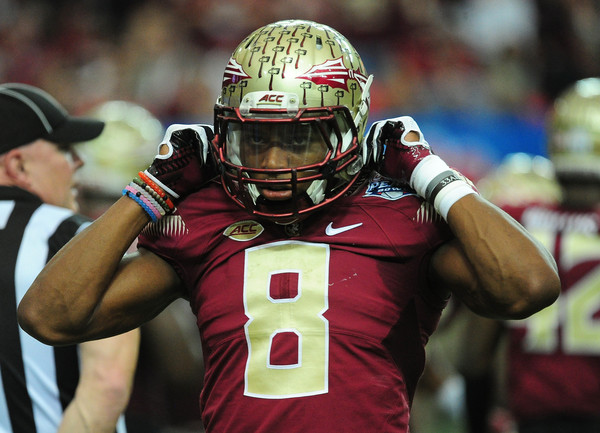 No matter what anybody says about this season's draft class, there are plenty of players who have the potential to become game-altering players at the NFL level — other than Bosa. Leading that list is Florida State's Jalen Ramsey, who may just be the best defensive back or even defensive player in the draft — or even the top player regardless of position. His length, speed, and leaping ability have to have NFL teams foaming at the mouth when they think about Ramsey's potential as a dominant corner or safety (he can play both).
Other top players in the draft include Ole Miss offensive tackle Laremy Tunsil and UCLA linebacker Myles Jack. Tunsil is the ideal lineman with the size, hands, and strength to keep top-notch pass rushers at bay. It wouldn't be surprising at all if he was selected with the No. 1 overall pick by the Titans. Even though linemen don't receive a lot of attention from the media, Tunsil has the tools to be considered the best player in this class.
As for Jack, the former Bruin is probably the most versatile player coming out of college. He lined up everywhere for UCLA and showed his ability to stop the run, excel in pass coverage, and even took hand-offs at running back and did well, proving his speed. Jack might have the most value of any player in the draft this season.
There are many, many other potential superstars in this year's class other than the ones mentioned, proving that Bosa probably isn't the best of the bunch. Certainly, the defensive end has a chance to excel in the NFL and could turn out to be a terrific player, but at this point, his weaknesses can't be overlooked. He'll almost certainly be a top-five pick so, regardless, Bosa will be a notable name in the coming seasons.
Statistics courtesy of ESPN.com and Pro-Football-Reference.com.