NFL Draft: The 10 WR Prospects With the Fastest 40-Yard Dash Times
When it comes to the NFL draft, the combine can be a helpful tool in determining whether a prospect will be one of the franchise's great picks or a total bust. When it comes to wide receivers, one of the best components of the combine to help evaluate their ability to play at the next level is the 40-yard dash. After all, wide receiver is a position heavily reliant on speed.
As the 2019 NFL draft approaches, let's take a look at the 10 wide receiver prospects with the fastest 40 yard dash times.

9. Gary Jennings, West Virginia: 4.42 seconds (TIE)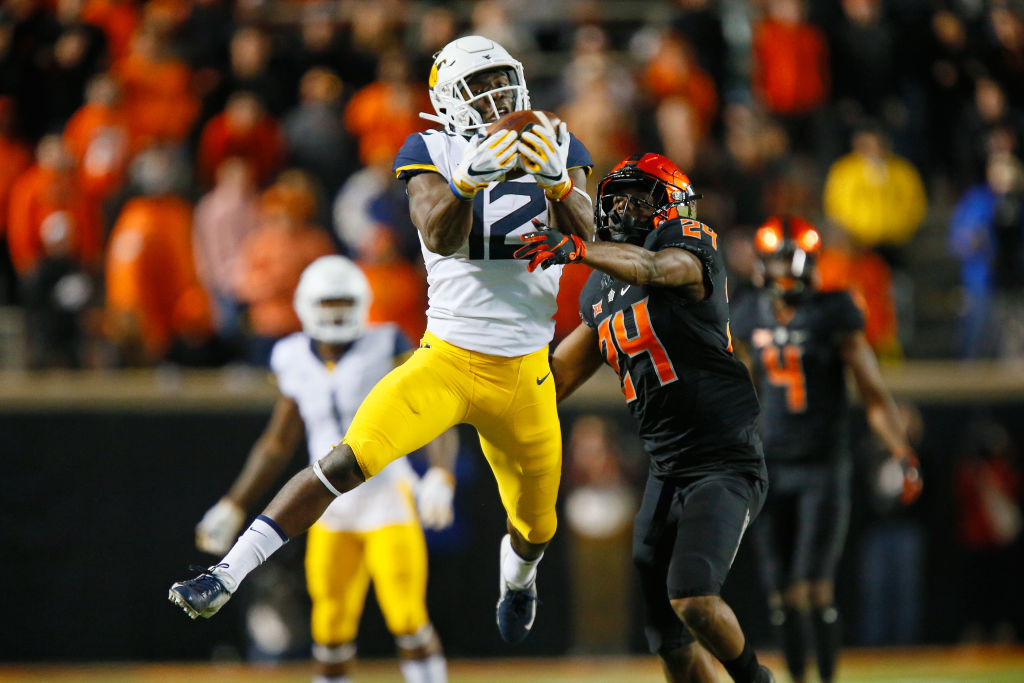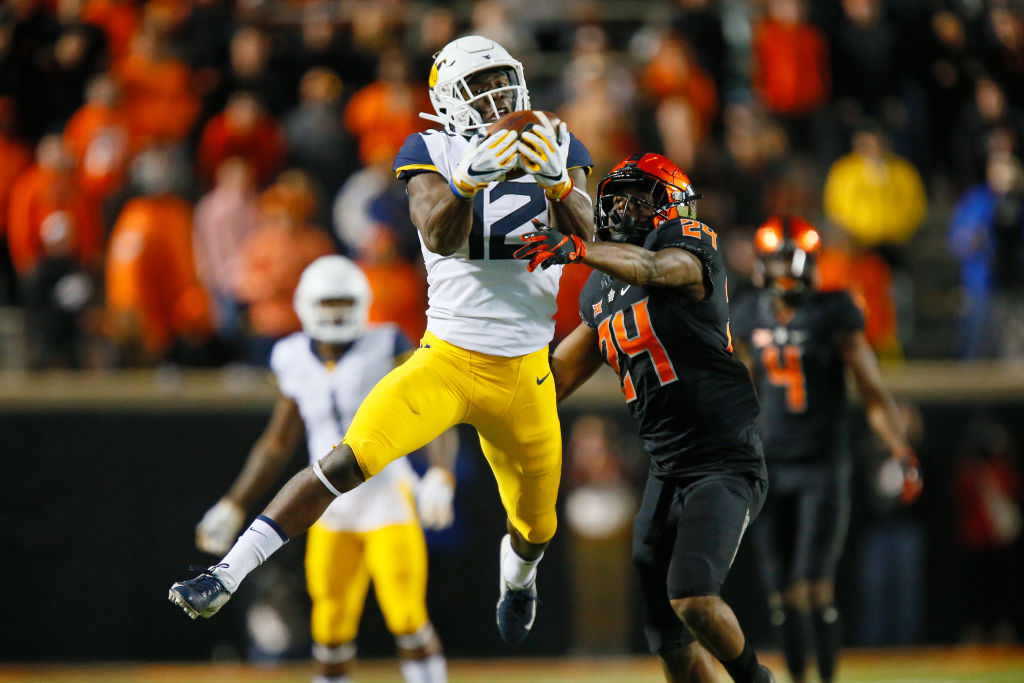 Jennnings was a crucial part of the Mountaineers passing attack in 2018. Along with leading the team in receiving yards (917), he ended his college career ranked sixth all-time in school history in receiving yards (2,294) and seventh in receptions (168). That kind of production combined with his 40-yard dash time could be too much for teams to ignore during the draft.

9. Miles Boykin, Notre Dame: 4.42 seconds
Boykin's "size, length, and athleticism offers exciting potential as an outside receiver," according to scouts. That combination can create mismatches against smaller cornerbacks. However, Boykin possesses some inconsistencies that could hurt his NFL draft stock.

8. Johnnie Dixon, Ohio State: 4.41 seconds
Dixon's speed isn't the only thing that endeared him to the Buckeye faithful. He overcame significant injury issues his junior and senior seasons to be voted a team captain while leading the team in receptions with 42 in his final year. Only time will tell if that fortitude leads to Dixon hearing his name called at the NFL draft.

6. Darius Slayton, Auburn: 4.39 seconds (TIE)
As a former high school sprinter, Slayton knows a thing or two about speed. He was one of Auburn's most prolific scorers last year, nabbing five touchdowns to tie for the team lead. He has some glaring weaknesses, including a tendency to drop the ball, but his speed might be too much for teams that need wide receiver help to ignore.

6. Emmanuel Hall, Missouri: 4.39 seconds (TIE)
Hall's blazing speed helped him with more than his 40-yard dash time. It also helped him open last season with two consecutive 170-yard receiving games. This made him the first Missouri player to accomplish this feat in a decade, and it's one of the reasons he's one of the top wide receiver prospects in the NFL draft.
5. Terry McLaurin, Ohio State: 4.35 seconds
McLaurin's 40 time showed great speed for a player his size (six feet, 208 pounds). His draft profile projects him as a potential backup receiver with the ability to log significant time on special teams due to his speed and athleticism.

3. D.K. Metcalf, Ole Miss: 4.33 seconds (TIE)
Metcalf is one of the more mercurial prospects in this draft. As pointed out by The Ringer, he's incredibly fast, which his 40-yard dash time proves. The only issue is that he performed poorly in several other combine drills. Teams will have to factor in Metcalf's size (6-foot-3, 225 pounds) and speed with his apparent lack of agility. Despite some of his questionable physical tools, Metcalf has a good chance to be one of the first wide receivers taken in the 2019 NFL draft.

3. Mecole Hardman, Georgia: 4.33 seconds (TIE)
This diminutive prospect (5-foot-10, 187 pounds.) has only two years of experience as a wide receiver under his belt. In high school, he played defensive back, another position heavily reliant on the ability to run fast up and down the field. This most likely means he has a lot of techniques to learn, but he clearly has the speed needed to excel at the next level.

1. Andy Isabella, UMass: 4.31 seconds (TIE)
Another smaller stand out (5-foot-9, 188 pounds), Isabella played running back in high school. At wide receiver in college, Isabella put together a fairly strong resume, including being a finalist for the Biletnikoff Award (most outstanding college wide receiver), earning second-team AP All-American honors, and leading the Football Bowl Subdivision with 141.5 receiving yards per game. He also had 102 receptions and 13 touchdowns in 2018.

1. Parris Campbell, Ohio State: 4.31 seconds (TIE)
Projected as a second rounder, Campbell's speed and athleticism clearly aren't in question. Campbell's ability to improve as a route runner will be the difference between him being an NFL draft bust or a longtime contributor in the league.