NFL Draft Wrap: 5 Teams That Got the Best Value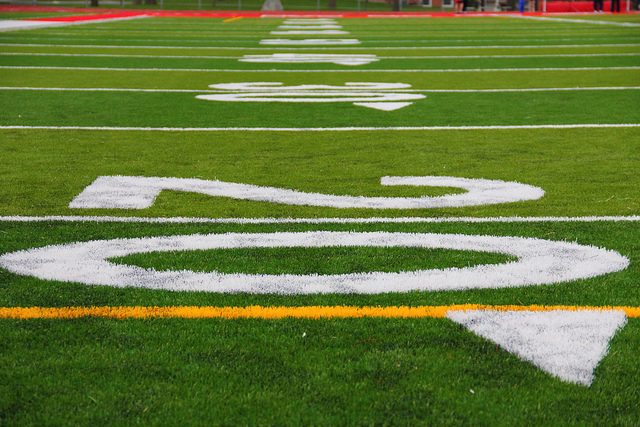 Now that draft day has passed, it's time to look at how it all played out. There were so many mock drafts and postulations in the weeks leading up to the draft that it seemed like nobody really knew what was going to happen, not even the teams involved. And there's no doubt that some surprising developments occurred, specifically during Thursday's first round. The draft is truly a story of how one person's trash is another person's treasure, because each team had individual needs and individual opinions of players. That's where the idea of value enters the picture.
If there's one thing that each of the 32 National Football League teams have in common on draft day, it's that they're trying to maximize value and fill their needs. It can be challenging to accomplish both of those simultaneously — for example, a player who a team has high on their big board might fall during the draft, but if they don't need him, should they still draft him? There's a fine line between maximizing value while also filling your needs, and usually the elite teams do it better than others.
Despite all the interviews and testing and grading, a player's true value won't be known until he starts playing. So what we're really talking about here is perceived value. A lot of the time, if a front office expects someone to come in and start immediately, there's solid logic behind that. But that doesn't mean it's a guarantee: only time will reveal that. In terms of perceived value from last weekend's draft, here are five teams with quality selections, in no particular order.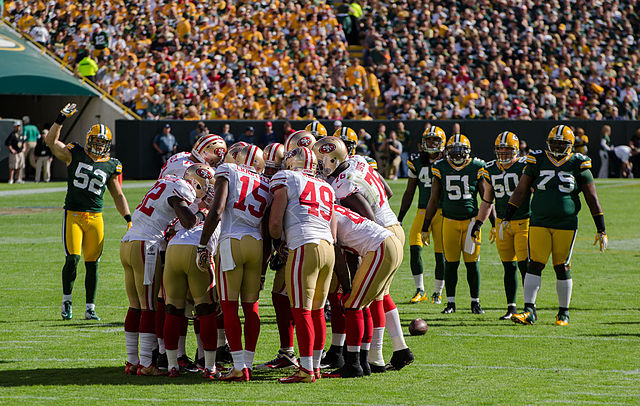 1. San Francisco 49ers
The 49ers' first pick came at No. 30, normally a place that might be difficult to find an immediate impact player. But they got that in safety Jimmie Ward from Northern Illinois. While he might not start on day one, it's not a result of his inability — just the fact that San Francisco has a deep lineup. Then they took running back Carlos Hyde in the second round with the 57th pick. Again, they have their franchise back in Frank Gore, but he's 30 years old and isn't getting any younger. Many analysts considered Hyde as the top running back in the draft, so at No. 57, that's a great value.
The main reason the 49ers had such a successful draft, though, was because of the number of picks they had accrued over the past few years: the team had 12 selections. And they're also not a team that has a lot of need, since they've made the playoffs in each of the past three seasons and Jim Harbaugh runs a tight ship. Instead of selecting players who they need to immediately start, San Francisco had the luxury of adding players they can develop. That's every team's ideal draft, and the 49ers did an impeccable job of singling out players with a high perceived value.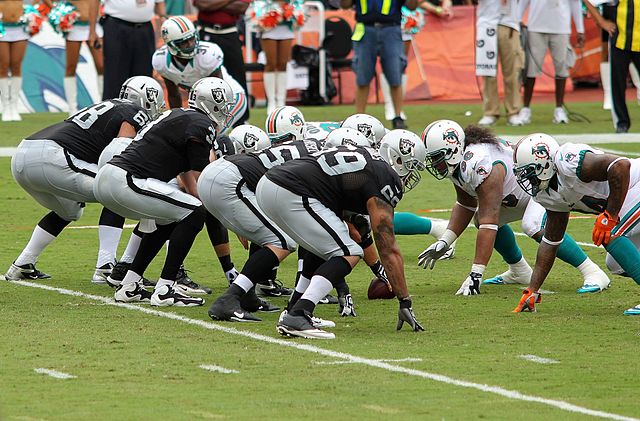 2. Oakland Raiders
After the JaMarcus Russell flop in 2007, it seemed like Oakland would never recover. However, the Raiders actually put together a respectable class in this year's draft, at least in terms of perceived value. They kicked off the draft by taking Kalil Mack with the fifth overall pick. He's one of the rare outside linebacker-defensive end hybrids (similar to a Lamarr Woodley or a Connor Barwin) and can line up virtually anywhere on the field.
In the second round, the Raiders snagged quarterback Derek Carr, who many consider to be a player that could turn into a franchise quarterback — just not immediately. With a fourth- and a seventh-round selection, Oakland tackled their lack of depth at cornerback by adding Keith McGill and Travis Carrie. Neither will arrive and be dominant, shutdown corners, but they can play in nickel-and-dime packages and should develop into starters at some point. As a whole, while Oakland might not have had the most impressive class in recent years, the team appears to have maximized potential value with a slew of later picks.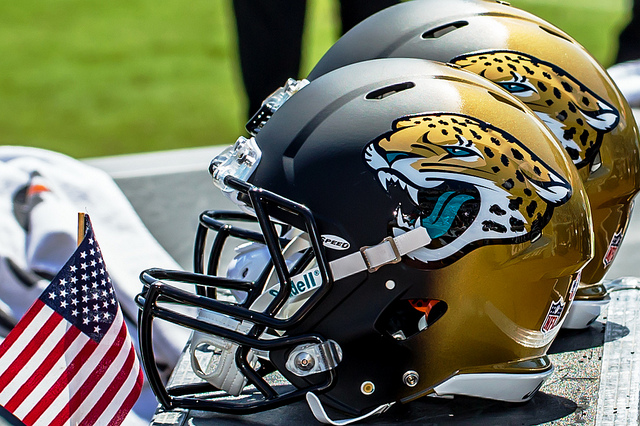 3. Jacksonville Jaguars
With the third overall pick, Jacksonville could have selected almost anybody on its big board. Instead, they took quarterback Blake Bortles and addressed a need that's been pressing for quite some time. The Jaguars have always had a decent quarterback, but never one that amounted to much more than a few average years. Bortles is a prototypical starting NFL quarterback: he has the size, arm strength, and football IQ to become elite. The Jaguars also added two potential game-changing wide receivers in the second round with Marqise Lee from the University of Southern California and Allen Robinson from Penn State. Needless to say, the offense should be a tad bit more productive than a year ago.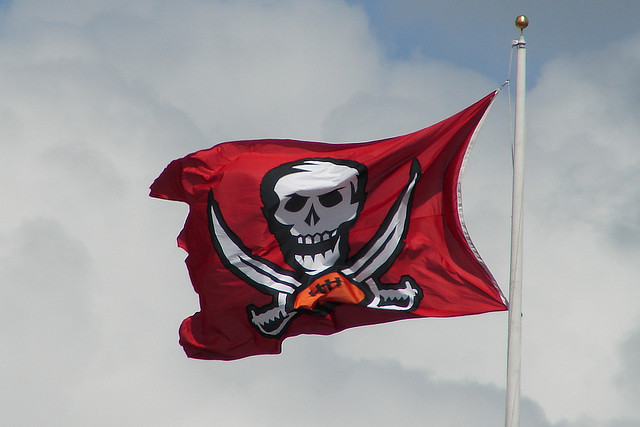 4. Tampa Bay Buccaneers
Coming into this season, Tampa Bay doesn't have a clear-cut starting quarterback. The Buccaneers signed Josh McCown this winter, but he's by no means proven after having only backed up (albeit successfully) Jay Cutler in Chicago last year. Mike Glennon is young, and after his performance a year ago, might not be the caliber of quarterback Tampa Bay expected. Regardless of who's behind center this year, though, the Buccaneers ensured that they'll have weapons at their disposal. They selected wide receiver Mike Evans with the seventh overall pick and tight end Austin Seferian-Jenkins in the second round. Both players will enhance a wide receiving corps that wasn't atrocious in 2013 but certainly could be bolstered.
It's interesting to note, too, that Tampa Bay didn't select a single defensive player. This shows the Buccaneers' depth on defense and also how much they needed to improve on the other side of the ball. Even if only half of these 2014 draft selections amount to NFL starters, that will give Tampa Bay three top offensive players — pretty good for one draft.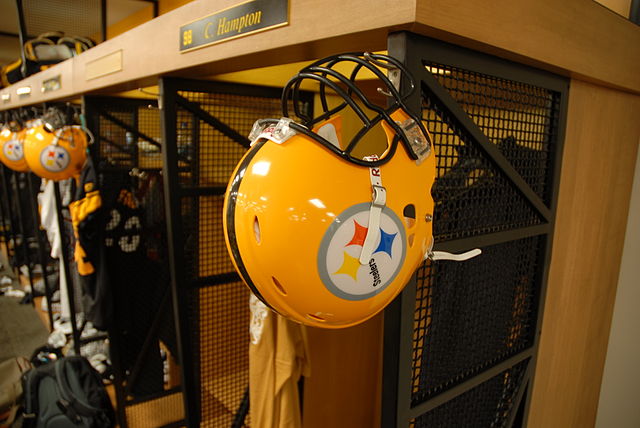 5. Pittsburgh Steelers
The Steelers were able to fill a lot of holes in their defense with their first- and second-round selections. Both linebacker Ryan Shazier and defensive tackle Stephon Tuitt could very well start next season. But Pittsburgh failed to address an even more pressing need at cornerback (let's be honest here: Shaq Richardson from Arizona in the fifth round probably isn't the answer to their secondary woes).
Pittsburgh did add some great value in some of their later picks, though, and that's why they made this list. Whether it's offensive tackle Wesley Johnson or defensive end Daniel McCullers, given some time, these are players who could make an impact. The Steelers have a history of getting great value from midrange picks, and this year doesn't appear to be any different. Yes, they didn't fulfill every need, but they took some good steps forward to fixing a defense that needed to be fixed.
Can't wait for the new NFL season to begin? Our writer Matt Reevy earlier explored why the upcoming year of football looks to be spectacular. From that earlier article, here's a recap of the six best things about the new 2014 NFL schedule:
---
1.The NFL is officially bringing Saturday afternoon games to us, the people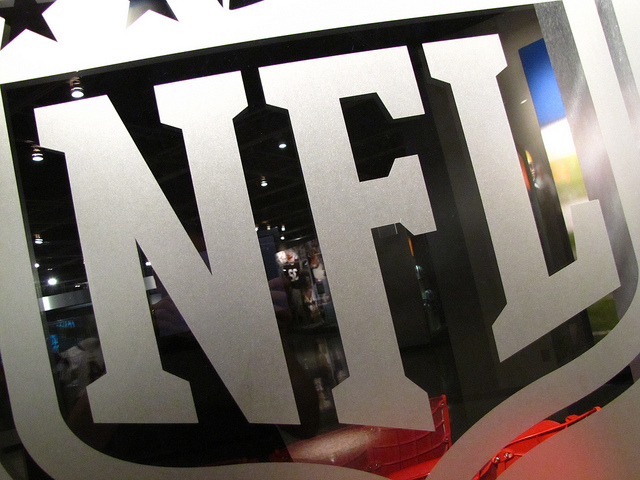 That's one of the best things for sure. In week 15, on December 20, the Washington Redskins will play the Philadelphia Eagles, and the San Diego Chargers will play the San Francisco 49ers. Even if you have no rooting interest in any of those teams, you'll be able to watch football on Saturday and then watch football on Sunday — like a pair of Sundays in a row.
2. Thursday night games you can actually watch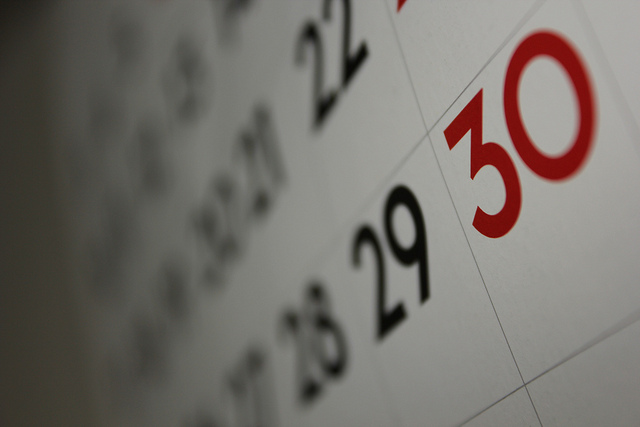 The NFL Network and Thursday was never a good idea. Never. The idea that more people should be able to watch more games is a great idea — but when the sole mid-week game is exclusively on the NFL's channel, it might as well have never happened for a majority of football fans. Aside from the inevitable Thursday Night Curse where a fantasy lineup remains unchanged because "hey, the games aren't until Sunday," that loss is always, always the haunting misstep that comes back to make a difference come playoff time.
But that's all in the past, as the NFL's new television deal with moves all but six of the Thursday night games to real networks that are on real television. CBS will air most of them (including an unbroken stretch from week 2 until week 8) and Fox and NBC each have at least one Thursday, too. Finally, the average television will be able to display that sweet midweek football on any given Thursday.
3. The best Thursday (Thanksgiving) is loaded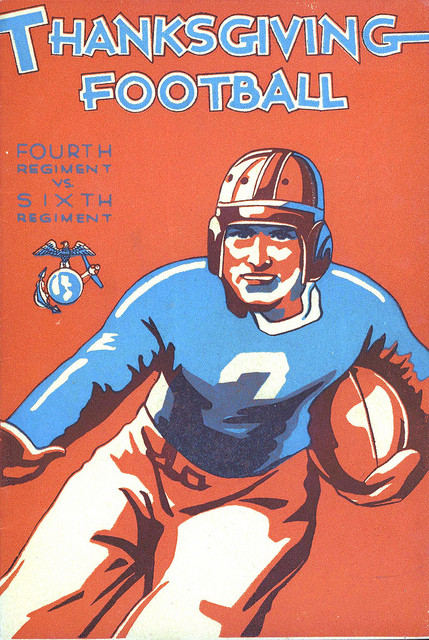 Usually, the early games on Thanksgiving are the ones that get indifferently put on while scarce relatives all get together and spend their requisite amount of time catching up only to remember why they don't see each other more often. This year, the best games are all three of them — no joke. The early game is Bears at Lions (ok, so this has the potential to be the least essential of the three by the time Thanksgiving actually rolls around), the afternoon bout is Eagles at Cowboys, and the evening matchup is the Seahawks at the 49ers.
This is the part where we note that Seahawks/49ers might be the best NFL rivalry in 2014. It's going to sound like a dumb cliché at this point (dumb clichés being the life blood of the game), but it's true. Wilson/Kaepernick is poised to become the new Manning/Brady, and even if that elicits groans on the outside, no one can deny that these games are becoming must-watch events. Here's the CBS folks doing their best to explain why it should last for the next few years.
4. There's going to be a Sunday morning game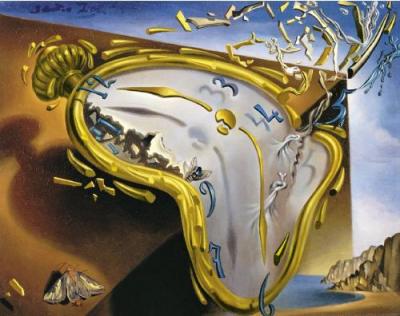 It's happening during week 8 between the Atlanta Falcons and the Detroit Lions. It's popping off at 9:30 a.m. Eastern, and it's physically being played in London. Yes, this is a real thing. No, neither Detroit nor Atlanta are in any danger of losing their teams. Despite the NFL's infatuation with attracting fans in the United Kingdom, the logistical hurdles – and there are many – seem to make the proposition firmly rooted in the land of fantasy. But in the eyes of commissioner Roger Goodell, at least, there remains enough of a chance to make these things worth pursuing at least once a season.
That's why it's no accident that the Falcons and the Lions, who feature pass-friendly offenses that try to make big plays more often than not — as well as Megatron, the best wide receiver in the game and one of the league's most impressive physical specimens — it appeals to the more casual fan. That's right, the non-footballer doesn't quite enjoy a three-yard run as much as the rest of us.
5. They're acknowledging the hype (and The Fail Mary)
The first thing you see when you log on to the NFL's regular season listing is a big, bold, sans-serif declaration that the first game of the NFL Season will be "the Revenge of The Fail Mary." The Fail Mary, which was the blown touchdown call (Golden Tate definitely didn't catch that ball, and we dig the Seahawks) that gave Seattle a win over the Green Bay Packers as well as a lead to the quick reinstatement of the real referees — at least since the NFL had locked them out, and were using the infamous "replacement refs" at the time. Either way, it's fun to see the National Football League have a little fun with what was a very contentious event just two years ago. If you feel like relishing in the schadenfreude of the call, a replay is right here.
6. The Monday Night Football games are some of the best on the schedule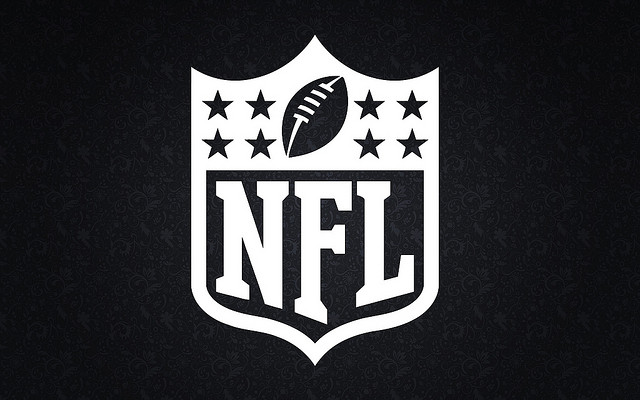 Ok, so week 1 looks kind of iffy — Giants/Lions could be really fun (if only for the sad despair or effervescent joy of Eli Manning's facial expressions), but Bills/Chargers? Maybe if everything breaks right, but it's going to be one of those late games that really makes a viewer wonder if it's worth the zero sleep in preparation of what'll be a long, long Tuesday.
After that, though? Eagles/Colts in week 2, Patriots/Chiefs in week 4, Seahawks/Redskins in week 5? Yes, please. Monday Night Football has always been the most shared experience in all of NFL fandom — at least, before the Thursday night games moved to real television, it was the one game that absolutely everyone watched. Last year's Monday Night Football introduced all of us to Chip Kelly and his magical offense. Hopefully this year has a similar revelation or two in store.