NFL: Eagles vs. Packers and the Other Must-See Games in Week 4
With Week 3 in the books, the elite teams in the NFL are beginning to separate themselves from the mediocre and the bad. This roundup of Week 4's top tilts includes a few undefeated teams, as well as some underperforming ones looking to turn things around.

First up is the Eagles against the Packers. Let's take a closer look at that game as well as the other top four games in week four.

Eagles at Packers
8:20 p.m. ET Thursday, Sept. 26
After a missing the playoffs and firing their head coach in 2018, the Green Bay Packers are back on track. They're sitting pretty at 3-0 with two divisional wins under their belt. Last week they looked comfortable against the Denver Broncos in a 27-16 victory.

The Philadelphia Eagles are on the other side of the spectrum at 1-2. Losses to Detroit and Atlanta saw them looking subpar, and a week one victory over a mediocre Washington team hardly looks impressive now. If the Eagles want to reassert themselves as NFC contenders, they need a statement victory. They also can't afford to fall to 1-3.

Redskins at Giants
1 p.m. ET Sunday, Sept. 29
Neither team is particularly good, but this is an interesting matchup for a couple of reasons. One is that it's the second game for Giants' rookie quarterback Daniel Jones. He led a miraculous come-from-behind win last week against Tampa Bay. It will be interesting to see if he can play another solid game after many experts claimed Giants were wrong to draft him. It was apparent that Jones gives the Giants (1-2) a different dynamic than Eli Manning in multiple respects. He can get the ball downfield more efficiently and is much more mobile.

The Redskins (0-3), meanwhile, were beaten handily by the Bears on Monday night in Week 3. Will there be more calls for Dwight Haskins to replace Case Keenum? And if head coach Jay Gruden doesn't insert the future franchise quarterback on his way to another loss, will this be his last game as the Redskins' coach?

Patriots at Bills
1 p.m. ET Sunday, Sept. 29
The New England Patriots heading into Week 4 undefeated is not big news in the NFL. 

Playing the Buffalo Bills while the Bills are also undefeated IS a big deal, however. The Bills are riding one of the best defenses in the league into this matchup with their divisional rival. Josh Allen's efficiency at QB and Frank Gore's resiliency at RB help the cause, too. In all likelihood, this is still the Pats' division to lose. But if the Bills plan to move up and challenge Belichick and company, this is the time to make a statement. 

If any defense can stop Tom Brady, it's this one.

Vikings at Bears
4:25 p.m. ET Sunday, Sept. 29
Both of these 2-1 NFC North teams are looking up at 3-0 Green Bay, having both been handed a loss by the Packer. Now they get a shot at each other. The Bears' defense just got done dismantling Washington with five turnovers. After falling to Green Bay in Week 2, the Vikings got back on track with a convincing 34-14 victory over Oakland.

If Green Bay can stave off the Eagles this week, this may be a battle for second place. Nevertheless, it's important for both teams to win to keep pace with the NFC North leader.

Cowboys at Saints
8:20 p.m. ET Sunday, Sept. 29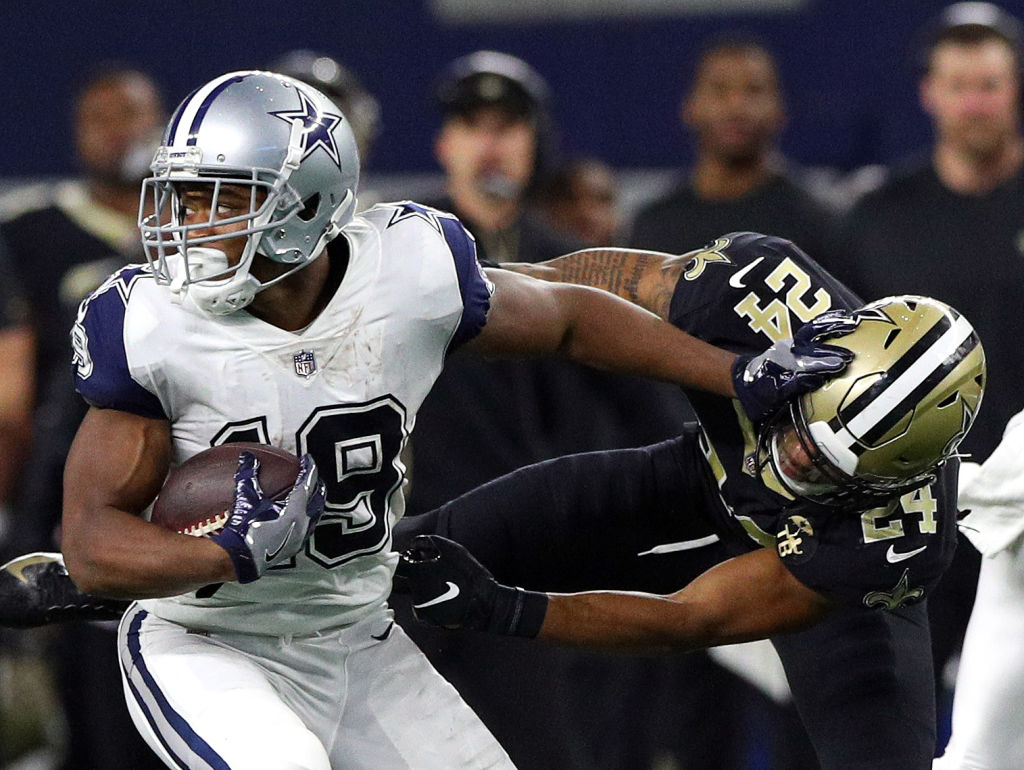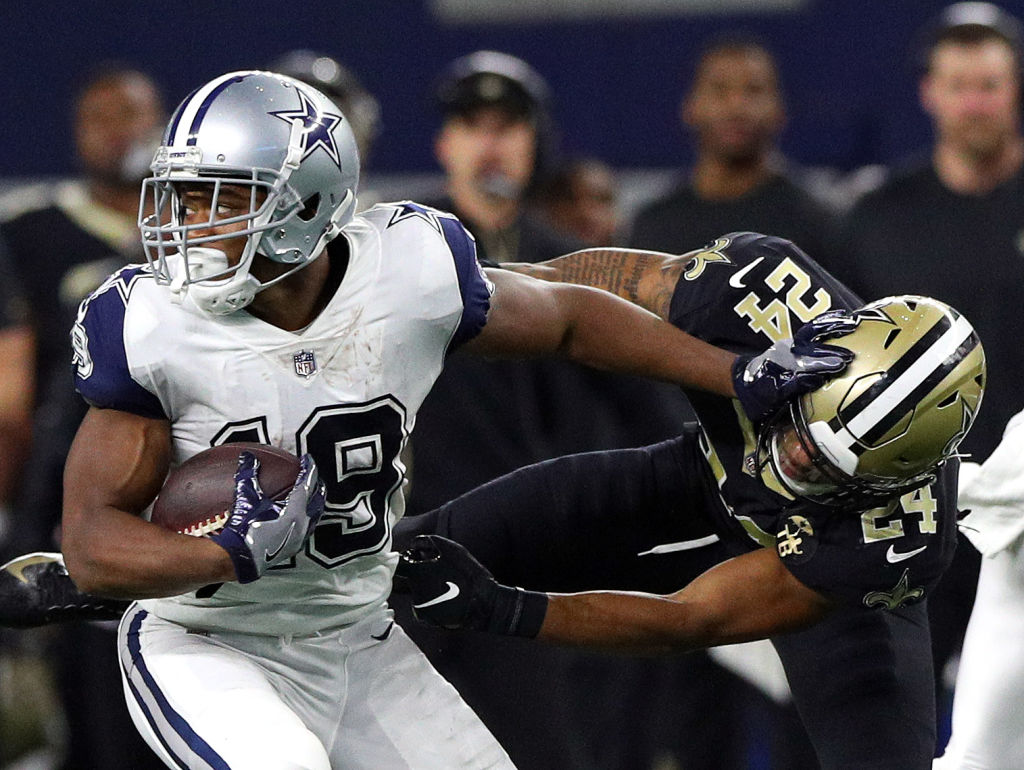 Even without Drew Brees, New Orleans versus Dallas is one of the most compelling NFL matchups. Last week, the Saints (2-1) put together a gritty performance behind Teddy Bridgewater as they upset Seattle. Now, they turn their attention to a 3-0 Dallas team who just got done dismantling the hapless Miami Dolphins. 

The key to this game will be New Orleans' ability to stop the run. If they can win the battle at the line of scrimmage – no small feat against that Dallas offensive line — and keep Ezekiel Elliott in check, they'll have a shot at winning the game.
Dallas can afford a loss here, but New Orleans needs every win they can get. Brees is out 6-8 weeks. If the Saints want to stay in playoff contention when he gets back, they need to at least go .500 while he's out.