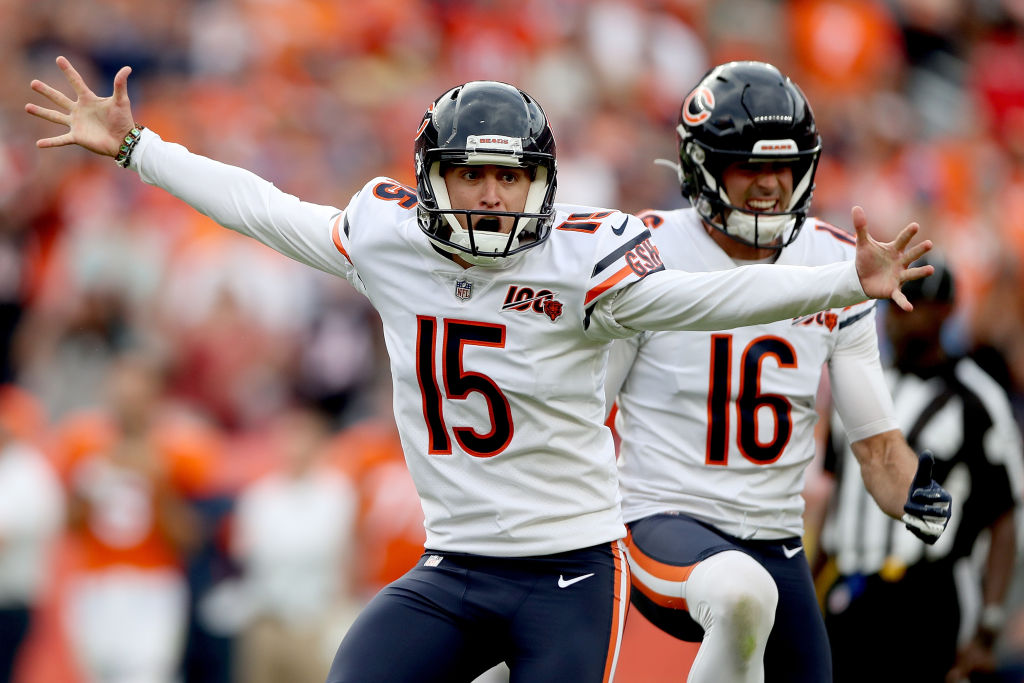 NFL: Eddy Pineiro's 3 Field Goals Lead Chicago to a 16-14 Win Over Denver
QB Mitchell Trubisky had a forgettable day, but Eddy Pineiro and the Chicago Bears defense earned a 16-14 win over the Denver Broncos.
Fueled by an excellent defensive effort and some top-notch field goal kicking by Eddy Pineiro, the Chicago Bears squeaked by the Denver Broncos by a score of 16-14 on Sunday at Broncos Stadium in Denver.
Mitchell Trubisky was nearly invisible with 120 passing yards, no touchdowns, no interceptions, and a 70.0 passer rating in the game. David Montgomery led the way on the ground with 62 yards and a touchdown on 18 carries as the Bears produced a rushing usage index of 76.5. Chicago ended up recording a total OVER (Offensive Value and Efficiency Rating) of 53.25 in the victory.
But it was Eddy Pineiro and the defense that really got the job done. The Bears put up a total DVS (Defensive Value Score) index of 2.0, blowing away the 0.0 DVS the Denver Broncos had. Pineiro kicked a 40-yard field goal and a 52-yard field goal in the second quarter before eventually kicking a game-winning 53-yarder in the closing seconds of the game.
Denver's Joe Flacco finished the day with 292 passing yards, one touchdown, and one interception. Emmanuel Sanders caught 11 passes for 98 yards and a score in the loss.