NFL Fantasy Football: 5 Best Tight End Picks in 2015
The key to drafting a championship-caliber fantasy football team is draft preparation. Over the past week, we have been working our way through our pre-draft positional fantasy rankings for the upcoming season. In this article, we are going to look at tight ends. While there are multiple game-changing tight ends, this is without a doubt one of the most top-heavy position groups in the league when it comes to fantasy football. Outside of the top six or seven players at the position, it becomes difficult to find players who fantasy owners could trust to produce at a consistent level in 2015. We have put together a list of the top five options. Here's a look at what we came up with.
All rankings are based on the assumption that a standard scoring format is in place.
5.  Jason Witten, Dallas Cowboys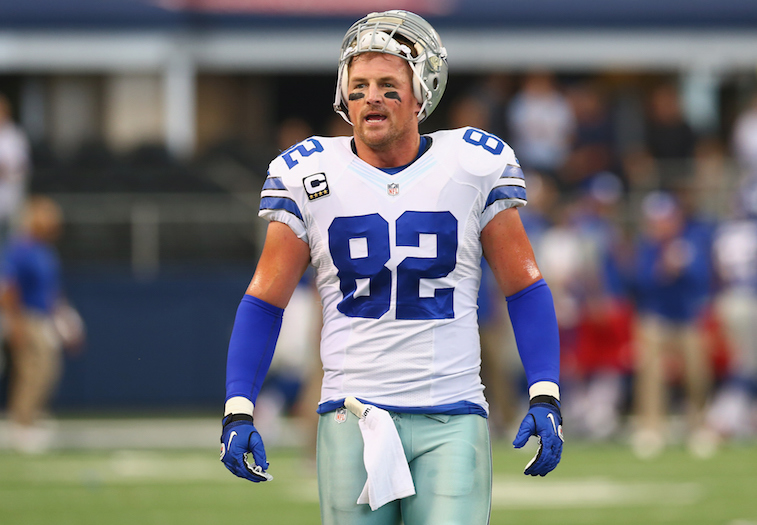 – Bye Week:  6
Witten may not be a threat to post a 1,000-yard season at this point in his career, but he is still an excellent option for fantasy owners who are looking for consistent production at the tight end position. His chemistry with Dallas quarterback Tony Romo is undeniable, and the 12-year NFL veteran hasn't missed a game since the 2006 season. All said, Witten would be an excellent mid-round fantasy draft choice in almost any scoring format.
4.  Greg Olsen, Carolina Panthers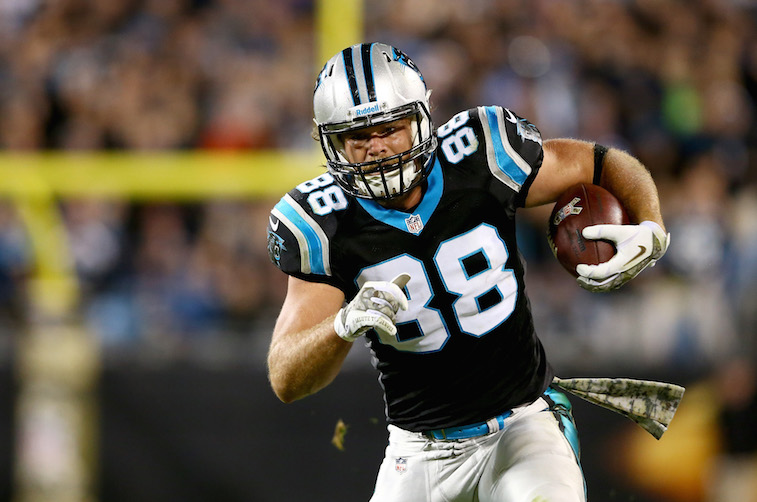 – Bye Week:  5
Olsen posted the first 1,000-yard receiving season of his NFL career in 2014, and the 2015 season has the potential to be even better. Olsen is now the No. 1 target for the Panthers after wide receiver Kelvin Benjamin suffered a season-ending knee injury early in the preseason. Fantasy owners can expect Olsen to see well over 100 targets this year, and as a result, we believe that he will have a career year in 2015.
3.  Martellus Bennett, Chicago Bears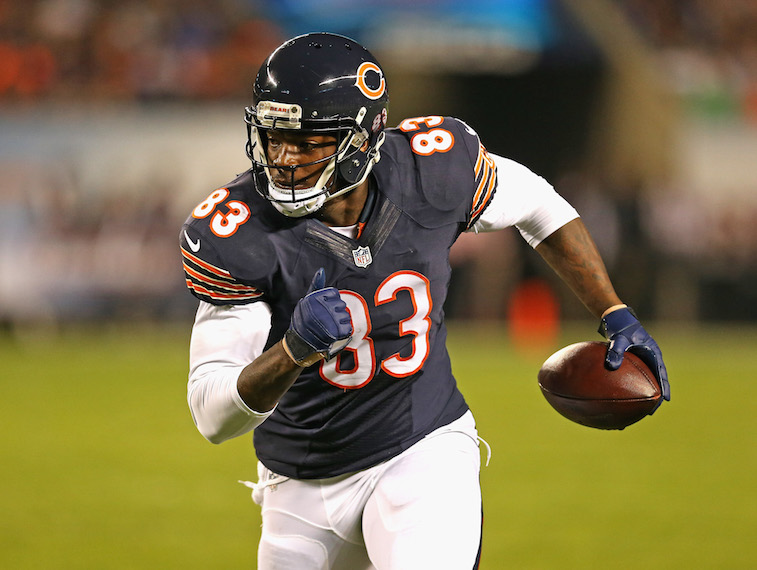 – Bye Week:  7
Like Olsen, Bennett stands to benefit from his team's uncertainty at the wide receiver position. The Bears are likely going to be without rookie Kevin White, their first round pick in the 2015 NFL Draft, and Alshon Jeffery has been battling injuries for most of the preseason. In 2014, Bennett caught 90 passes for 916 yards and six touchdowns. We are expecting better numbers from the 28-year-old tight end in 2015.
2.  Jimmy Graham, Seattle Seahawks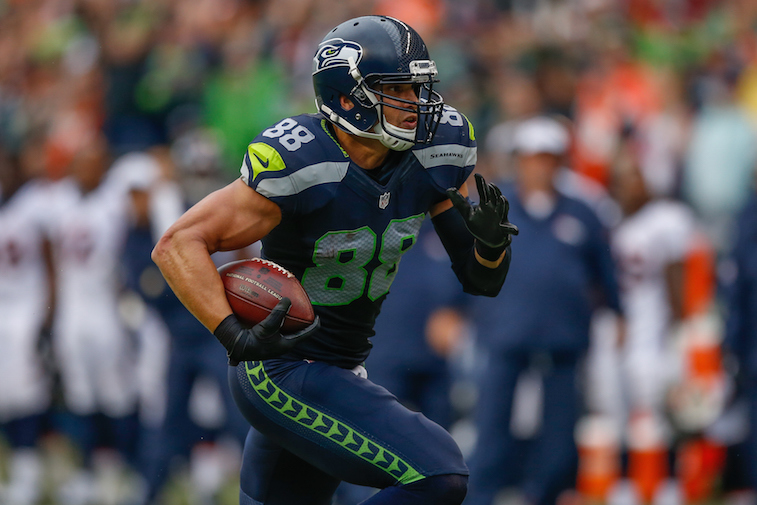 – Bye Week:  9
Graham's fantasy value took a slight hit when he went from playing in the New Orleans Saints' pass-heavy offense to the Seahawks' run-first offense. With that being said, the 28-year-old tight end is a matchup nightmare who is capable of posting huge numbers in any offensive scheme with any quarterback in the league throwing him the ball. We are fully expecting Graham to catch 85 or more passes for 1,000 or more receiving yards and 10 or more touchdown receptions in 2015.
1.  Rob Gronkowski, New England Patriots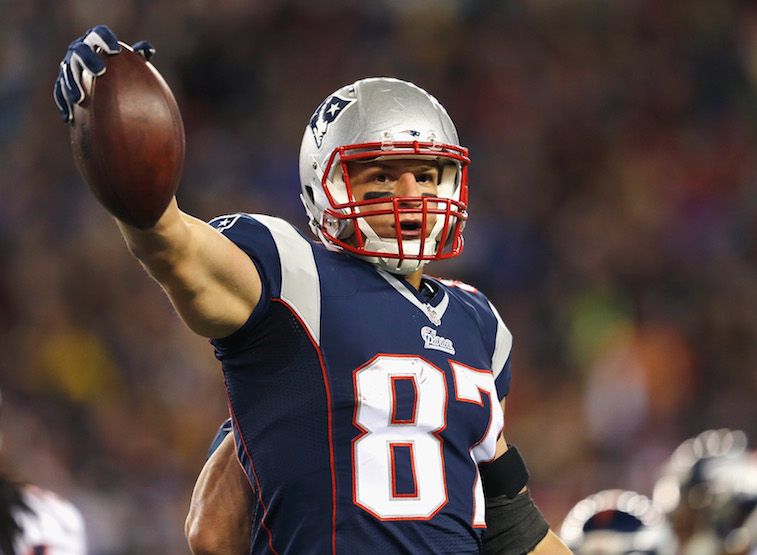 – Bye Week:  4
Gronkowski is the only tight end we would even consider drafting in the first round of fantasy drafts in 2015. He is as close to being unstoppable as any player in recent memory, and is a magnet for targets when the Patriots' offense is in the red zone. Gronkowski is Tom Brady's favorite target in New England, and will likely outperform several wide receivers when it comes to fantasy production in 2015. Because of this, he is our clear-cut choice as the No. 1 fantasy tight end in the NFL this season.
Additional Rankings:
All statistics courtesy of Pro-Football-Reference.