NFL Fantasy Football Rankings: Top 10 Wide Receivers in 2015
Over the past few days, we have been working our way through our fantasy football positional rankings in hopes of helping you dominate your upcoming draft. Today we will examine at the wide receiver position, which is one of the deepest groups of players in the league. Last year, 21 receivers totaled 1,000 or more receiving yards, 19 caught 80 or more passes, and 11 hauled in 10 or more touchdown receptions. In an effort to separate the top talent from the rest of the pack, we have narrowed our list down to the top 10 options at the wide receiver position for fantasy owners. Here's a look at what we came up with.
All rankings are based on the assumption that a standard scoring format is in place.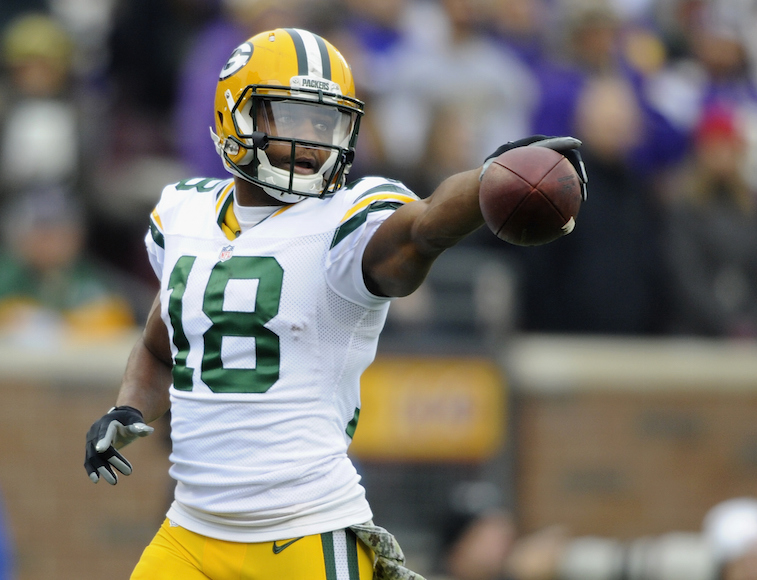 10.  Brandin Cooks, New Orleans Saints
Bye Week:  11
All-Pro tight end Jimmy Graham is now a member of the Seattle Seahawks and veteran wide receiver Marques Colston simply isn't the player he was four or five years ago. That leaves Cooks as the No. 1 pass-catching option for Drew Brees in 2015. If he can stay healthy, the second-year pro could very well post a 100-catch, 1,200-yard, double-digit touchdown season this year in the Saints' pass-heavy offense.
9.  T.Y. Hilton, Indianapolis Colts
Bye Week:  10
Hilton emerged as Andrew Luck's favorite target in 2014 catching 82 passes for 1,342 yards and seven touchdowns. It may actually be hard for him post similar numbers in 2015, though, as he will likely see a decrease in his total number of targets after the team added veteran Andre Johnson and rookie Phillip Dorsett this offseason. That said, we ultimately believe Hilton will continue to be a strong fantasy option throughout the 2015 season.
8.  A.J. Green, Cincinnati Bengals
Bye Week:  7
Green is arguably the best deep threat in the league and is entering a contract year in 2015. We don't totally trust the Bengals' quarterback situation, but we do trust that Green is capable of putting up huge fantasy numbers regardless of who he has throwing him the ball.
7.  Odell Beckham Jr., New York Giants
Bye Week:  11
Beckham exploded onto the NFL scene as a rookie in 2014 catching 91 passes for 1,305 yards and 12 touchdowns in only 12 games. He is going to get more attention from defenses and could see some of his targets go Victor Cruz's way this year, but we are still forecasting another highly productive fantasy season for Beckham in 2015.
6.  Randall Cobb, Green Bay Packers
Bye Week:  7
Cobb (pictured above) is now officially Aaron Rodgers' No. 1 target in Green Bay after Jordy Nelson suffered a season-ending knee injury in the team's second preseason game. There is a good chance that Cobb would have made our list prior to Nelson's injury, but now we believe he has an excellent chance to become one of the top-five fantasy wide receivers in the league as Rodgers' top target.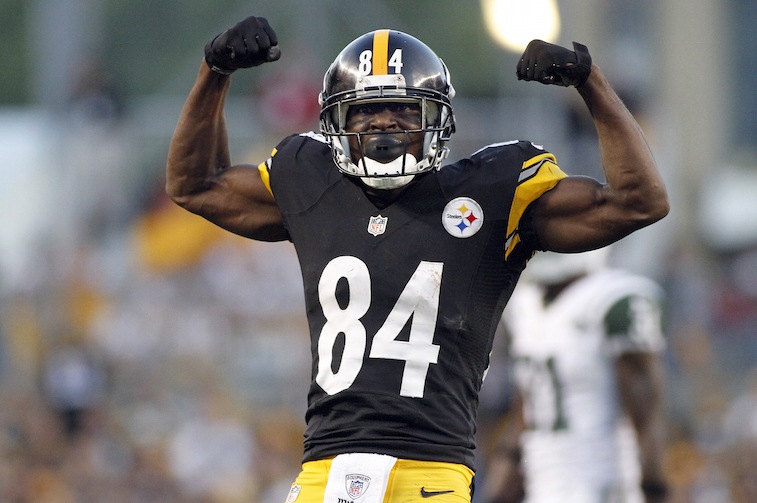 5.  Julio Jones, Atlanta Falcons
Bye Week:  10
Jones is the type of player fantasy owners can count on to consistently produce at a high level on a weekly basis. If he stays healthy, expect Jones to see no less than 150 targets in 2015. If that ends up being the case, he will likely post numbers similar to his 2014 stat line of 104 catches for 1,593 yards and six touchdowns.
4.  Demaryius Thomas, Denver Broncos
Bye Week:  7
After catching 111 passes for 1,619 yards and 11 touchdowns in 2014, Thomas opted to skip the Broncos' entire offseason program in hopes of landing a multi-year contract extension. He ended up getting the hefty contract he was looking for, but it came at the expense of him losing out on valuable practice time that could have been spent familiarizing himself with the team's new offensive scheme and getting in sync with quarterback Peyton Manning. As it relates to fantasy potential in 2015, we see Thomas again being one of the most productive wide receivers in the league, but due to his missed time during the offseason and the Broncos' more balanced offensive approach, we don't see him matching his 2014 numbers.
3.  Dez Bryant, Dallas Cowboys
Bye Week:  6
Bryant hauled in 88 passes for 1,320 yards and a league-high 16 touchdowns in 2014, despite playing in the Cowboys' run-first offense. Dallas again plans to use the same offensive approach in 2015, but without DeMarco Murray in their lineup, they may be forced to go to the air more often than they did a year ago. If that proves to be the case, Bryant will likely be the main benefactor. If you have a chance to grab Bryant in the late-first or early-second round, don't hesitate.
2.  Calvin Johnson, Detroit Lions
Bye Week:  9
Several fantasy experts think Johnson's best days are behind him. We are not among them. Johnson is back to being 100-percent healthy, which means that he will likely regain his status as the most difficult wide receiver in the league to defend. Golden Tate could steal a few targets from Johnson, but at the same time, Tate's presence should allow Johnson to get in more one-on-one matchups with opposing defensive backs. All said, we see Johnson posting 1,500-plus receiving yards and 10-plus touchdown receptions if he stays healthy in 2015.
1.  Antonio Brown, Pittsburgh Steelers
Bye Week:  11
Brown (pictured above) gets the nod as our top fantasy wide receiver in 2015, and is a player who we feel is worthy of being drafted as high as the mid-first round in standard scoring leagues. He has an excellent chemistry with quarterback Ben Roethlisberger and is the type of wide receiver who can do everything from taking a simple screen pass 80 yards to beating a defensive back over the top on a double move. Brown led the league in receptions and receiving yards in 2014, and we expect a similar performance in 2015.
Additional rankings:
All statistics courtesy of Pro-Football-Reference.