NFL: 5 Fantasy Football Running Backs No One's Talking About
Fantasy football is here, drafts are heating up, picks are being debated, and of course, trash talk is flowing. While we can recognize the best fantasy players in the NFL, what about the guys who get overlooked? We're talking about the mid-round, or even late-round draft picks, who are still more than capable of helping out your fantasy roster in 2016. This is what we focus on today.
We're looking at the five best fantasy football running backs who just aren't getting enough attention. Obviously, these players are falling in drafts; you'll find that they're still available in the late third round, as well as the fourth, fifth, or sixth rounds — maybe even later. We'll start with a running back who may not be getting love, but it's probably a bit understandable.
*Each player's average draft position (ADP) is from My Fantasy League's 2016 ADP results and is based on point-per-reception (PPR) scoring in a 12-team league.
1. Ryan Mathews, Philadelphia Eagles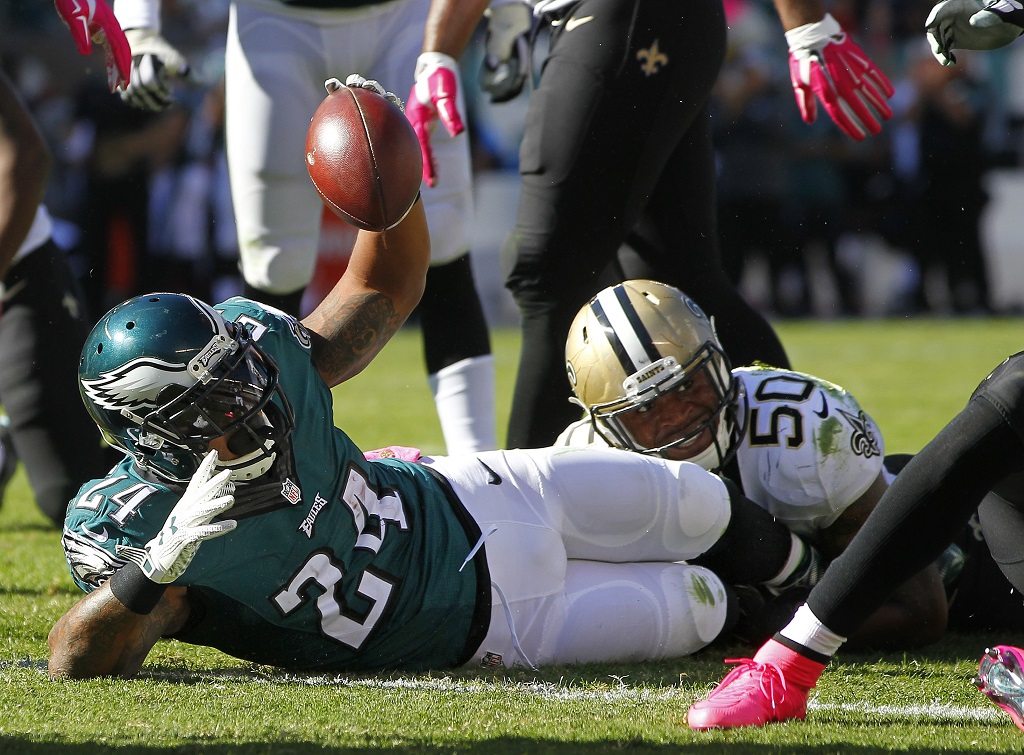 Average draft position: 87.31 (seventh round)
There's a strong chance that people shy away from the injury-prone Ryan Mathews. He's played a full 16 games in just one of his six NFL seasons, and over the past two years has missed 13 games. To go along with that, he's only topped the 1,000-yard mark twice and the most touchdowns he's had in a single season is seven.
Now, for the good stuff: Incoming head coach Doug Pederson helped lead the Kansas City Chiefs to a dominant rushing attack, even without Jamaal Charles. Both Charcandrick West and Spencer Ware were great for the Chiefs, and Mathews should have no problem producing under his new coach. Let's also recall that DeMarco Murray is now long gone in Tennessee, so Mathews should be in for a hefty workload this coming season.
2. Carlos Hyde, San Francisco 49ers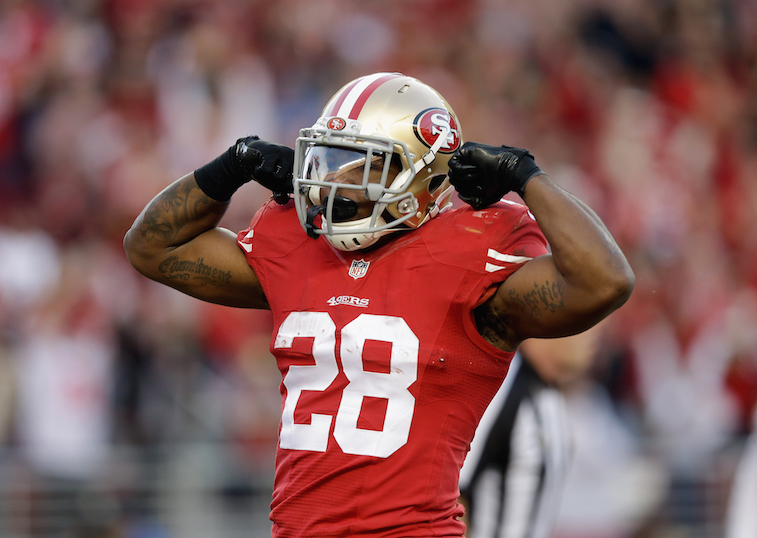 Average draft position: 44.79 (third round)
There's not a lot of stats to work with when it comes to Carlos Hyde. In the first season where he was actually the featured back (2015), he dealt with lingering injuries. In turn, he played in just seven games, totaling 470 yards, and three touchdowns. His 2015 season-opening performance against the Minnesota Vikings was one to remember, though, as he totaled 168 rushing yards and two scores, and officially put his name on the map.
Hyde wasn't able to replicate that success, unfortunately, but he'll head into the 2016 season with a full head of steam, a healthy body, and the chance to catch quite a few passes in the new Chip Kelly-led offense.
3. Dion Lewis, New England Patriots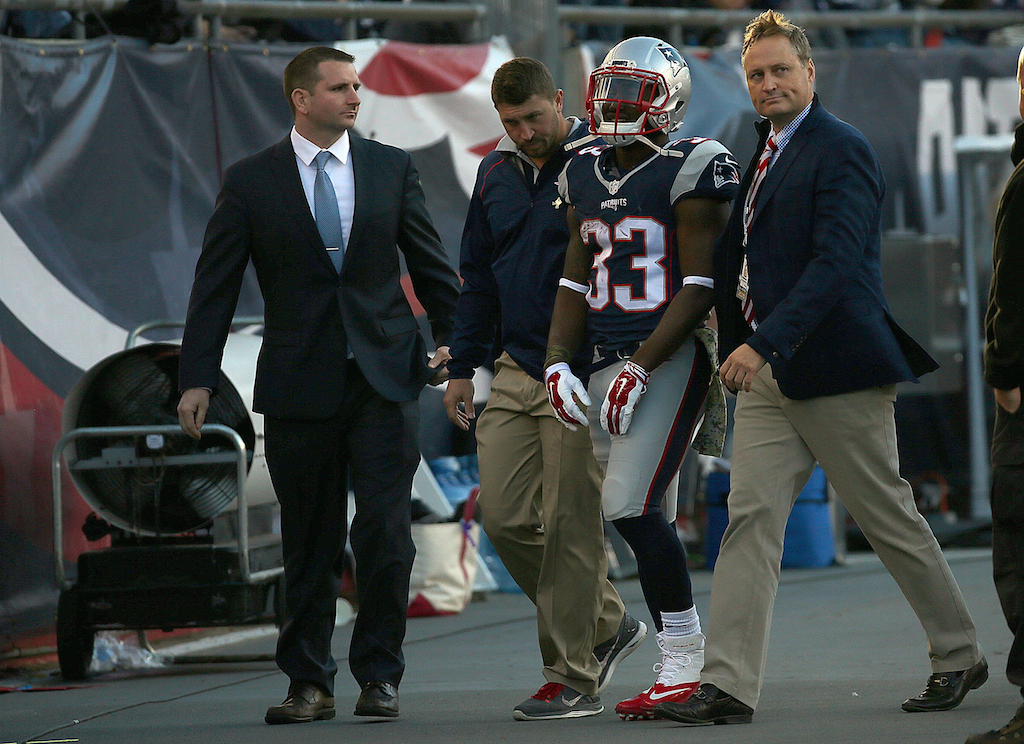 Average draft position: 55.75 (fourth round)
A torn ACL ripped apart what was set to be a huge season for the 25-year-old running back. Through seven games, Dion Lewis totaled 47 rushes for 234 yards (4.8 yards-per-carry) and two touchdowns. Even more impressively, he caught 36 passes over those seven games, good for 388 yards and two additional scores. The fact is that ignoring Lewis in a PPR league is just a terrible idea, even if he won't see the field until late in the fantasy year.
[Update: This piece was originally published prior to Lewis's injury. He is now expected to miss the first seven-10 weeks of the season.]
4. Matt Jones, Washington Redskins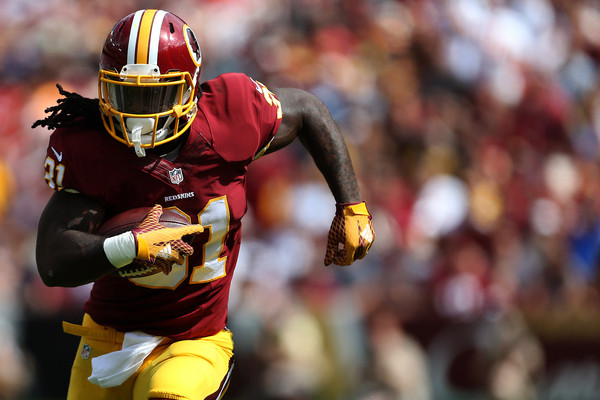 Average draft position: 65.46 (fifth round)
The reason why Matt Jones is falling to the fifth round of fantasy drafts is easy to understand. He averaged 3.4 yards-per-carry during his rookie season. On the flip side, it was his rookie year, and he'll be expected to do the heavy lifting this year. The Redskins will give Jones the ball early and often, but even when they don't, he'll be a big part of the passing game. He gave fans a glimpse of his receiving abilities last year, catching 19 passes for 304 yards, a ridiculous 16 yards-per-reception, and one touchdown. You won't find many other RBs in the fifth round like Jones, who can get it done both on the ground and through the air.
5. Latavius Murray, Oakland Raiders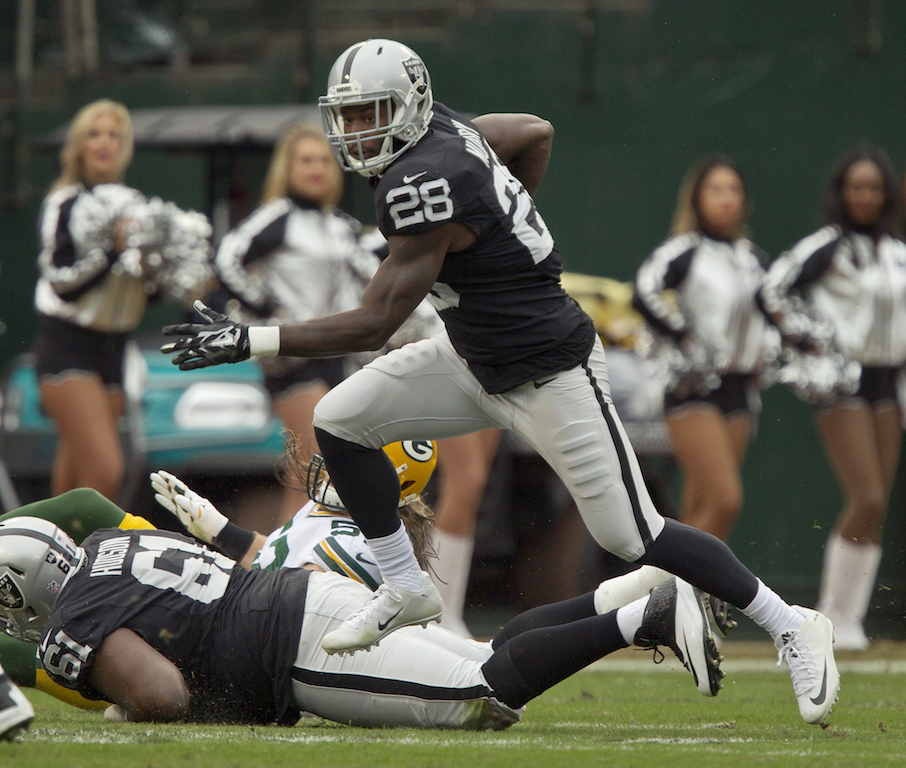 Average draft position: 57.47 (fourth round)
The fantasy world was on Latavius Murray-watch last year, but it didn't pan out in the way that many expected it to. Murray was still strong, rushing for 1,066 yards and six touchdowns, while also catching 41 passes, but it wasn't the major explosion that fans were hoping for. The good news is that he didn't breakout last year, means that you can grab him in the fourth round (or possibly later) this year. While quarterback Derek Carr took a big stride forward in 2015, it's likely that 2016 may be Murray's year to dominate.
Statistics courtesy of ESPN and Basketball-Reference.