NFL: Former Chiefs RB Larry Johnson Needs to Stay Away From Twitter
Someone may need to check on former Kansas City Chiefs' running back Larry Johnson.
The former star rusher unloaded some controversial and downright offensive tweets recently. They were so nasty that they may have garnered him a suspension if he was still actually in the league.
The tweets garnered him significant attention online. What did Johnson's tweets say, and what was the reaction to them?
Larry Johnson's NFL career
Before covering some of Johnson's objectionable social media posts, let's take a look back at what he's best known for prior to his outburst: playing running back for the Chiefs. The Chiefs drafted Johnson with the 27th pick of the 2003 NFL Draft despite having a running back in Priest Holmes who had rushed for over 1,600 yards the year before.
The prime of Johnson's NFL career came during the 2005 and 2006 seasons. In 2005 he rushed for 1,750 yards on 336 carries with 20 touchdowns. in 2006 he rushed for 1,789 yards on a league-leading 416 carries with 17 touchdowns. Overall he'd finish his career with 6,223 yards and 55 touchdowns.
Larry Johnson's career tailed off after that. He never rushed for more than 874 yards in a season after 2006. He had short stints in Cincinnati, Washington, and Miami before calling it quits in 2011. After that, few heard from Johnson until this year.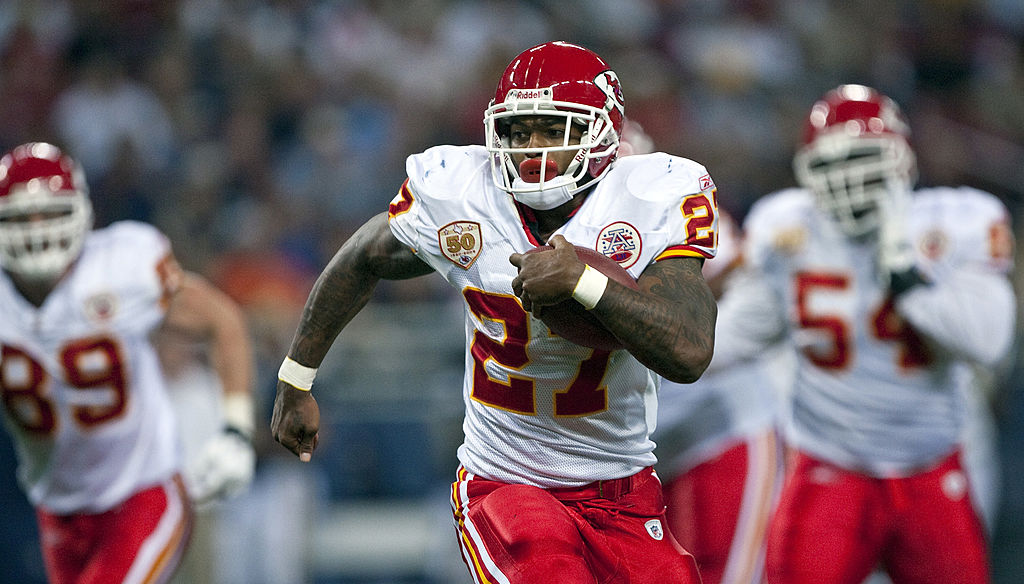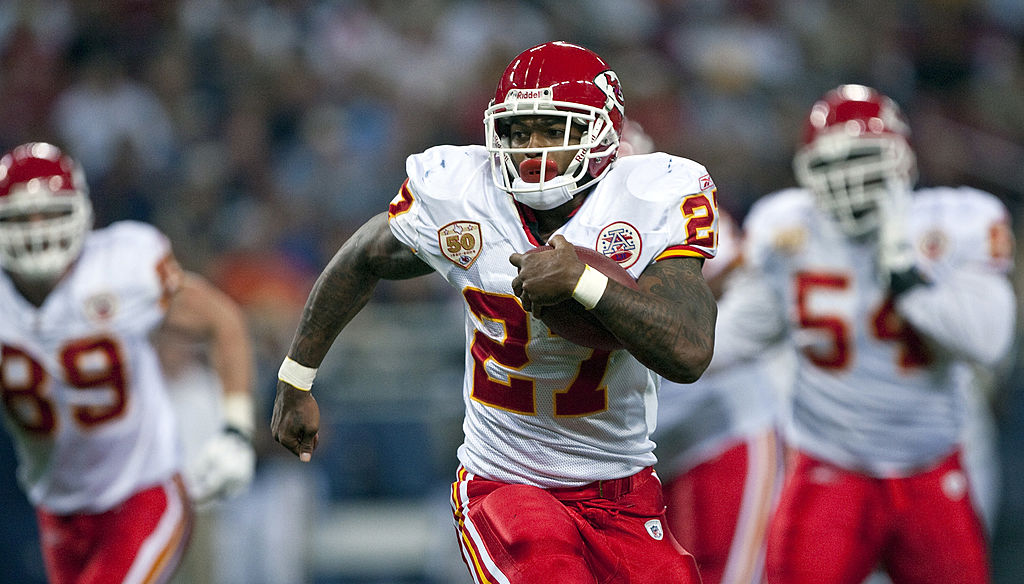 Larry Johnson's tweets
According to FoxNews.com, on August 29 Johnson sent out tweets regarding the "effeminate agenda" of the NBA and NFL. Johnson's comments ranged from the homophobic to the fanatical:
"There is an Effeminate Agenda going on amongst the NBA & NFL elite, peddled by high ranking Masons/handlers to indoctrinate the heterosexual sports world without them knowing, for the buying power of the LGBTQ community…But we not ready to have that conversation yet."
In follow up tweets, Johnson's nonsensical comments on the "softening" of the NFL included references to Michael Sam, Antonio Brown's helmet controversy, and one commercial in which two Titans players opened a cupcake business.
Johnson also said that the NBA's overreliance on the three-point shot, among other things, was a sign of that league's "softening." His reference to the "Masons," or freemasons, hints at some sort of grand conspiracy theory. He elaborates on it in subsequent tweets – though his elaboration does little to add clarity.
It doesn't seem to be the argument (if you can call it that) of a man who is mentally well. Johnson attempted to back-peddle to a degree after the tweets drew widespread criticism, but the damage was done.
The reactions
Confusion, frustration, and righteous anger fueled the responses to Johnson's hateful and somewhat unhinged tweets. Johnson's tweets went viral, causing many to react with bemusement.
What caused Johnson to lash out? According to one story from PennLive, CTE could sadly have played a role:
"He was profiled in this 2017 Washington Post story where he said that he believed he was suffering from chronic traumatic encephalopathy (CTE), a degenerative brain disorder. He told the Post his symptoms, which include anxiety, paranoia and the occasional self-destructive impulse, are consistent with others afflicted with the ailment."
Johnson's comments aren't just ignorant, they're also sad. If he truly is making them due to this illness, one hopes he can get the help he needs. Whether that takes the form of medical help or education on tolerance and acceptance.
Whether Johnson is mentally ill or just plain misguided matters little, as his comments have no place in the modern discourse. As the NFL moves towards more inclusivity – free agent Ryan Russell recently came out as bisexual, which may have prompted the rant – mentalities such as Johnson's should not be a part of the game.