NFL: 3 Potential Landing Spots for Anquan Boldin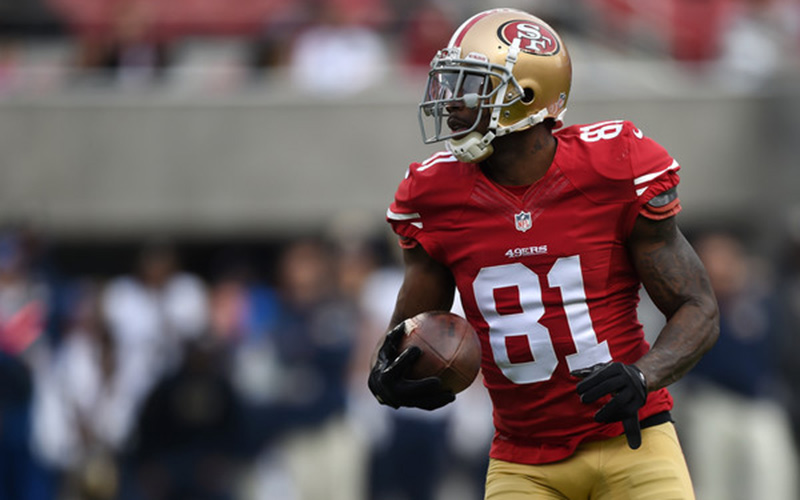 When you think about what a good career in the NFL looks like, a few key characteristics come to mind. Super Bowl appearances and wins, Pro Bowls, All-Pro selections, record-breaking numbers, and other accolades? Those are all musts for a Hall of Fame-worthy player. Something that may get overlooked, however, is a player's longevity and production. Few players have achieved consistent success year in and year out for a decade or longer. The fresh retirement of Peyton Manning reminds us of how great No. 18 was for so long. Others such as Tom Brady are still doing it today.
When you look at this year's free agent market, a player looking for a new team deserves recognition for his longevity as well. That player is wide receiver Anquan Boldin, who will hit the free agent market after spending the past three seasons with the San Francisco 49ers. Boldin has now completed 13 NFL seasons and his receiving numbers during that timespan put him in some elite company in NFL history. His 1,009 career receptions rank 12th all-time. He also has 13,195 career receiving yards (good for 17th all-time) and 74 career touchdown grabs (33rd all-time).
Those numbers make Boldin an interesting prospect in free agency this season as he prepares for his 14th season in the pros. Despite his "old" age (he'll be 36 next October), Boldin likely still has enough in the tank to be a significant contributor on a playoff-caliber team next season. Luckily for him, plenty of teams need help at receiver and could benefit from his presence. Here are three clubs that should consider (if they aren't already) signing Boldin this offseason.
3. Kansas City Chiefs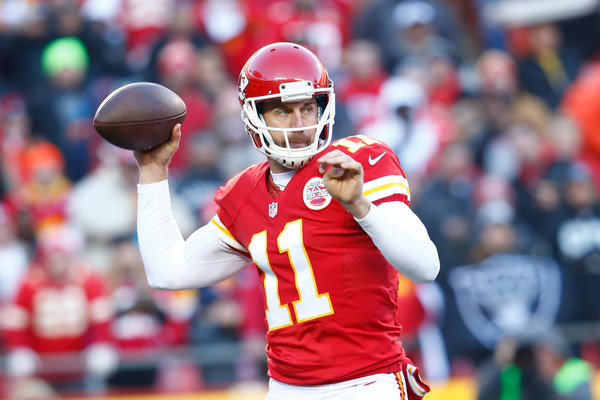 The Chiefs finally broke through last season, winning 11 games and earning their first playoff victory in more than 20 seasons. To find success, Kansas City used a combination of great defense and a safe offense that avoided turnovers by not taking a ton of big risks. While that formula got Andy Reid's club over one hurdle, it feels like the team needs to be more capable of big plays if they want to go even further next season.
Alex Smith is proven as a game manager at QB (at the very least) and Jamal Charles should come back in 2016 healthy at running back, but even with Jeremy Maclin on hand at receiver and Travis Kelce making plays at tight end, the Chiefs could benefit from one more offensive weapon. Boldin could fill that void. The presence of Maclin would allow Boldin to come into town for a fair price and be a productive No. 2 option, something Kansas City lacked last season.
Boldin's good hands would fit perfectly on an offense that thrives off of long drives and short yardage situations. He'd also help the Chiefs in making big plays. Out of all the teams Boldin could sign with this offseason, he might be able to have the biggest impact in Kansas City because of the other pieces already in play on their roster.
2. Buffalo Bills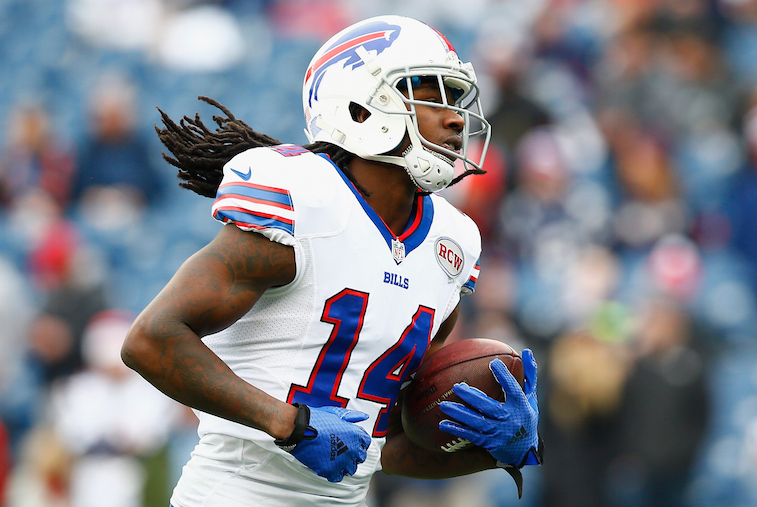 The Buffalo Bills must make the playoffs in 2016. Last season was supposed to end their long postseason drought, but inconsistencies led the team to an 8-8 finish. Despite the disappointing finish, there are plenty of things to like about the Bills' situation moving forward. Tyrod Taylor has the running and passing ability to be a productive quarterback for seasons to come. The defense still has key pieces in Corey Graham and Marcell Dareus. Also, LeSean McCoy should be better in year two (if he isn't in too much trouble) and Sammy Watkins is set to take another leap in his third professional season.
Boldin, however, would be a nice addition to the puzzle in Buffalo. With Watkins as the clear No. 1 at receiver but still developing, Boldin could come and serve as a mentor to the young receiver. He would also provide more depth and production to a receiving corp that dropped off significantly after Watkins. For a team on the rise and that should be in playoff contention in 2016, few things make as much sense as the Bills going after Boldin in free agency.
1. Minnesota Vikings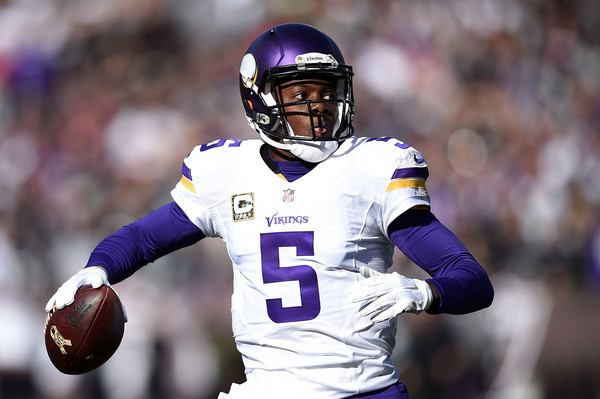 The Minnesota Vikings proved that they are a team that has arrived in 2015. They won the NFC North for the first time since the Brett Favre days of 2009, winning 11 games in the process and snapping a small playoff drought. While they came up short (by the thinnest of margins) in their lone playoff game against the Seahawks, the Vikings' run inspired many to believe in a positive near future for the franchise.
While not spectacular, Teddy Bridgewater was solid at quarterback in just his second season in the NFL. The defense was dominant at times, and Adrian Peterson returned to his hardly-mortal form as well. One area that does require some immediate improvement in Minnesota, however, is the receiving corp. Boldin could be the answer to that concern.
Rookie receiver Stefon Diggs was the lone bright spot at receiver for the Vikings last season, but he certainly didn't put up No. 1 receiver-type of numbers. Boldin could step in and potentially be the go-to target for Bridgewater next season if the Vikings acquired his services. Adding Boldin could push the team over the edge and allow them to compete with the best teams in the NFC.
Statistics courtesy of ESPN.com and Pro-Football-Reference.com