NFL Free Agency: 4 Best Destinations for Odell Beckham Jr.
Things worked out rather well for Odell Beckham Jr. after being released by the Cleveland Browns. Beckham joined forces with the Los Angeles Rams and wound up as a Super Bowl champion after defeating the Cincinnati Bengals.
Not just that, but Beckham found his niche in the dangerous LA offense and helped fill the void after Robert Woods suffered a season-ending knee injury.
Beckham is headed for free agency as the 2022 NFL offseason kicks off. Unfortunately, he suffered a brutal ACL tear in the Super Bowl and is one of the bigger question marks in the market.
Will teams pay him a big-money contract despite a big injury? Or will they be a bit worried and offer him a cheap one-year, prove-it deal? That remains to be seen, but regardless, teams should be eager to make an offer to Beckham.
Here are the best destinations for Beckham when free agency kicks off.
Las Vegas Raiders
The Las Vegas Raiders desperately need a top target. Hunter Renfrow burst onto the scene but isn't a true No. 1 WR, and Darren Waller remains one of the top tight ends in the NFL.
However, Derek Carr needs a true top-tier option — and Beckham is precisely that. The Raiders have money to spend, and new head coach Josh McDaniels should have no problem revitalizing the offense.
Beckham would easily be the top target on this offense as far as wide receivers go, and it looks more and more unlikely that Davante Adams will be freed from the Green Bay Packers. The Raiders can pay him decent money, and more importantly, Beckham would get an opportunity to be the guy again.
Kansas City Chiefs
Beckham had the Kansas City Chiefs as a final landing spot when he hit free agency back in November. However, he chose against it.
This time around, the Chiefs are again an intriguing option. Tyreek Hill and Travis Kelce are there, but Patrick Mahomes has been searching for a No. 2 WR for years in Kansas City.
The thought of Beckham, Kelce, Hill, and Mahomes on the same offense is a scary one, and one could argue that Beckham would have sent the Chiefs over the top in the playoffs.
After getting that Super Bowl ring, Beckham certainly wants to play for a contender again, and the Chiefs aren't going away anytime soon.
Jacksonville Jaguars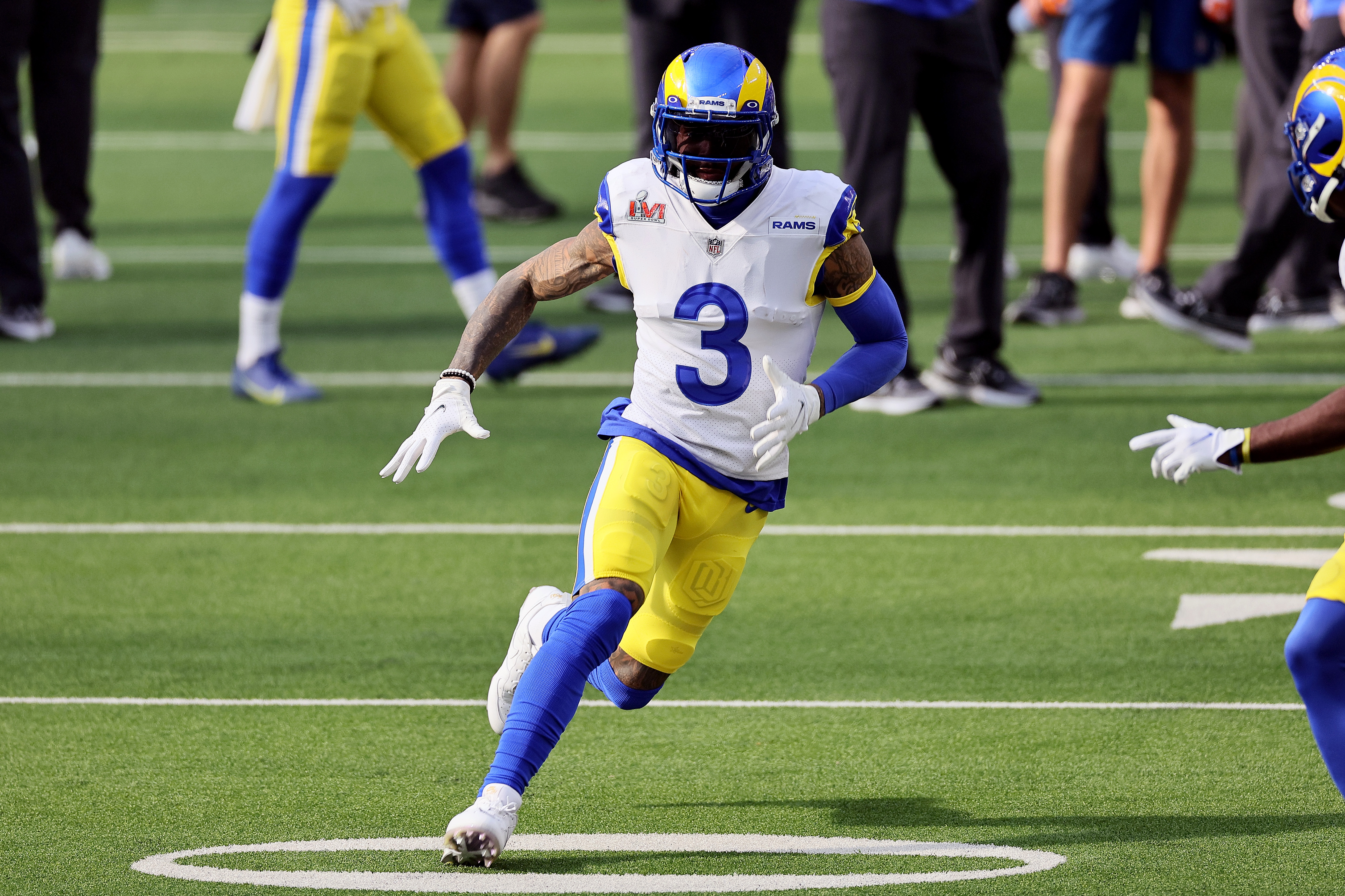 The Jacksonville Jaguars are definitely a dark-horse candidate here. But Beckham played college ball at LSU and might want to head back to that area.
Furthermore, the Jaguars have a ton of cap space and could easily toss Beckham a massive deal — essentially whatever he wants. Trevor Lawrence needs pass-catchers, and Beckham would give him a true No. 1 target and a red-zone threat.
The Jaguars won't be a contender in 2022, but the pieces and financial flexibility are there to put a nice team together. If Beckham wants the most money, he will head to Jacksonville.
Los Angeles Rams
Beckham clearly made the right decision coming to LA. Before the injury, it looked unlikely that he would return given the Rams' tricky cap-space situation.
Now, the chances look better, and a Super Bowl victory has to give the Rams the upper hand in this race when free agency kicks off.
During the championship parade, Aaron Donald and Beckham made clear their intentions, and head coach Sean McVay joined in on the fun as well.
The Rams can very well bring back Woods, Cooper Kupp, Van Jefferson, and Beckham for another year with Matthew Stafford, and that would again have them as one of the favorites to make the Super Bowl.
That has to be appealing to Beckham, and that shiny Super Bowl ring should be popping up in his dreams over and over.
Stats Courtesy of Pro Football Reference
RELATED: Odell Beckham Jr. Makes Bold Proclamation as NFL Free Agency Approaches