NFL Free Agency: 5 Players Who Belong With the Cowboys
The Dallas Cowboys had a disappointing 2015 season, but are hoping to put together an impressive offseason that will set them up nicely for success in 2016. The question is, what do they need to do in order to be a team who has a serious chance to make a push at the Super Bowl? Well, there are plenty of areas the Cowboys should try to improve this offseason, but let's look at a combination of both big-time names, as well as a few sleeper options in free agency.
For starters, it's worth noting that Over The Cap currently has the Cowboys projected to have nearly $12 million in cap room for 2016. This number could increase with a few moves being made, and while we factor that in a bit, we aren't going to let it control everything we do when selecting the five players who'd fit perfectly with the team in free agency. Let's start it off with probably the biggest name out there.
1. Von Miller, outside linebacker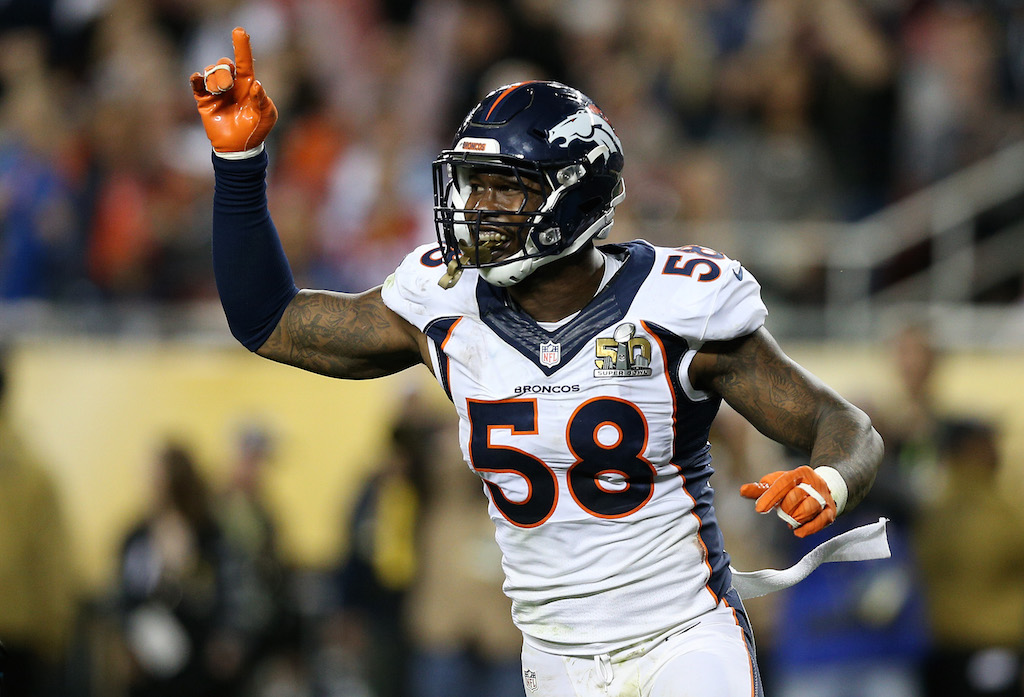 Since DeMarcus Ware left in 2014, the Cowboys have not had a pass rusher who's been able to make a game-changing level of impact. Enter Von Miller, who will indeed wind up being the highest-paid defensive player in the NFL, almost without question. It's highly unlikely that he will leave the Denver Broncos, as they'd probably choose to franchise him before they decide to let him go. With that said, you can't overlook what Miller would bring to the table for the Cowboys
If Miller is not available: Jason Pierre-Paul, defensive end
2. Eric Berry, free safety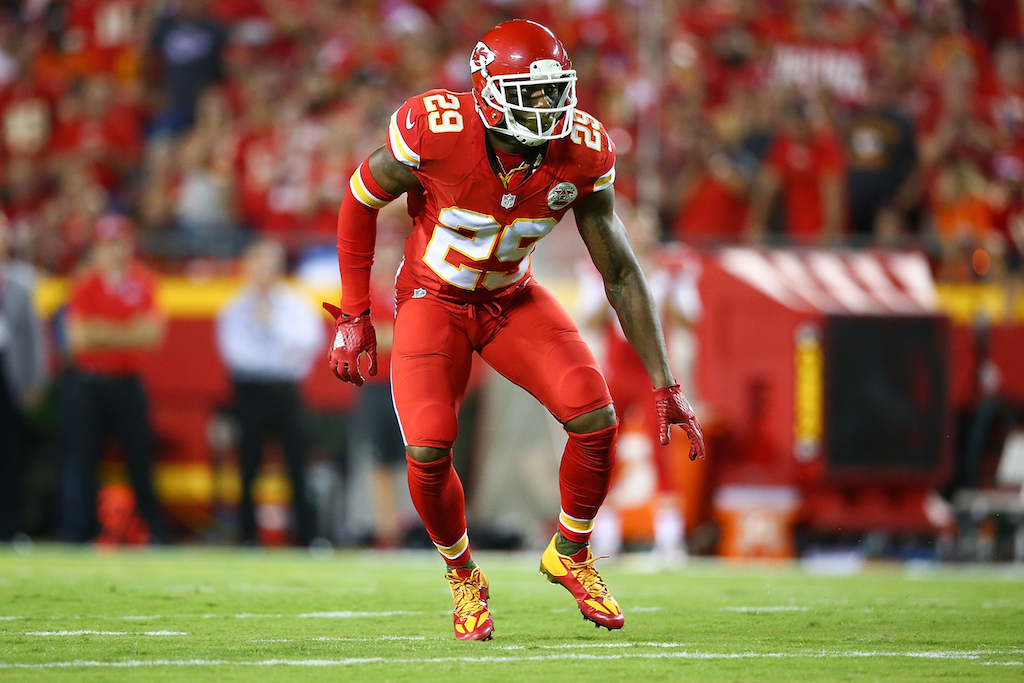 This is another player who may not even hit free agency. If Eric Berry does, expect Dallas to make their push. If there's something after a pass rush that the Cowboys need most, it's an incredibly talented player in the secondary. Berry is a young playmaker who was a key part of Kansas City's defense, fueling their stellar run to finish 2015.
Dallas' current safeties are J.J. Wilcox and Barry Church. Both showed glimpses of quality play last season, but neither is on Berry's level, so it'd be interesting to see what would happen if Dallas chose to sign Berry — assuming he hits free agency. The Chiefs have quite a few tough decisions to make, but it seems more than likely that they'll bring Berry back. If they do, the Cowboys could consider Eric Weddle, who would immediately help their secondary.
3. Lamar Miller, running back
So, the Cowboys aren't completely set at running back and obviously going with just Darren McFadden in 2016 wouldn't be the smartest move. So, how about a soon-to-be 25-year-old running back who doesn't have a ton of carries in his NFL career but has produced at an impressive rate? Sounds like a match made in heaven behind Dallas's offensive line. Lamar Miller has just 638 carries through four years, an average yard-per-carry of 4.6, and 16 touchdowns over the past two seasons.
He would be an absolutely stellar addition to Dallas's backfield, and while Miami will want to keep him, it's unknown if he'll remain in town or choose to test free agency with rookie Jay Ajayi taking a chunk of his carries at the end of last season. The pairing of Lamar and the Cowboys almost makes too much sense, but that doesn't mean Miami won't be able to woo him and keep him in town. If they do, there are a few other interesting options at running back for Dallas.
If Lamar is not available: Matt Forte or Doug Martin
4. Bruce Irvin, linebacker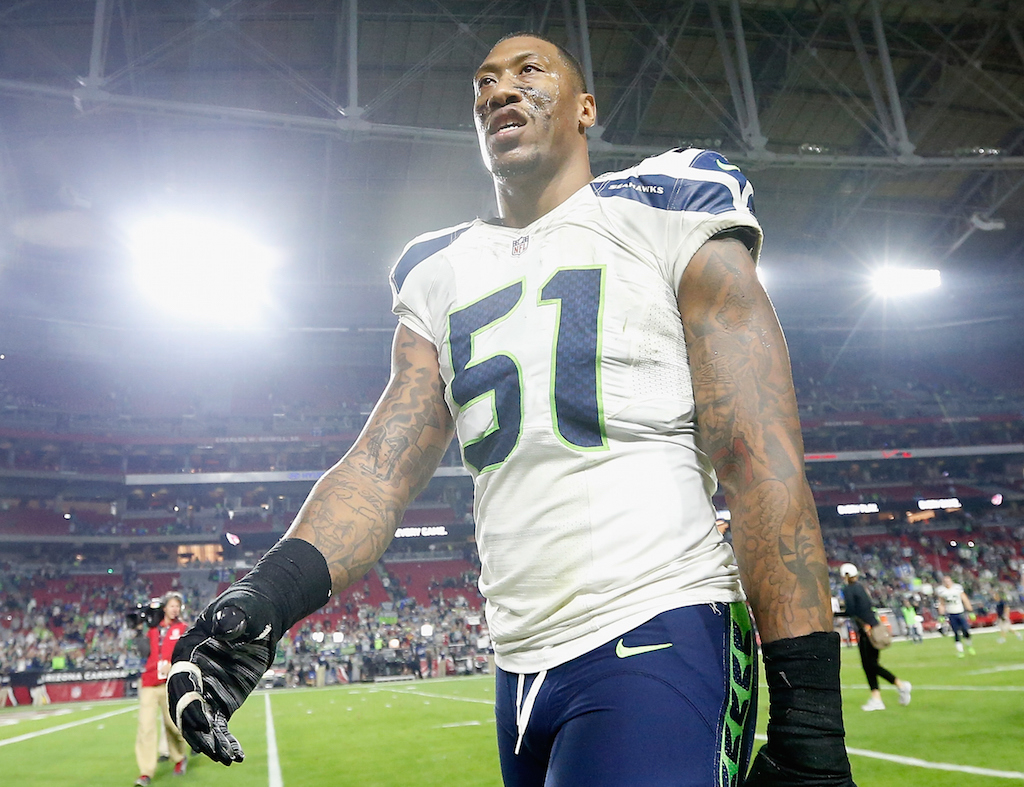 If the Cowboys choose not to bring back Rolando McClain, Bruce Irvin would be a stellar replacement. Not only is he ridiculously athletic, but his ability to get to the quarterback can't be overlooked. Basically, Irvin in Dallas would make a whole lot of sense, and seeing him play next to Sean Lee could help the Cowboys form one of the more talented, dynamic mixes at linebacker in the NFL.
If Irvin actually leaves Seattle this offseason, he will have quite a few teams interested in his services. One of those teams could be the Atlanta Falcons and his old coach Dan Quinn. The Cowboys will have competition for Irvin, but if Jerry Jones can do some persuading, there's no reason to think Irvin wouldn't choose to take his talents to Arlington.
If Irvin is not available: Danny Trevathan
5. Prince Amukamara, cornerback
If Prince Amukamara doesn't return to New York, the Giants could see their talented cornerback playing for a division rival in 2016 and beyond. The Cowboys not only have Morris Claiborne heading to free agency, but they may choose to part ways with Brandon Carr sooner rather than later, too. If that does happen, there will be plenty of holes to fill at cornerback. Even if Dallas holds on to Carr, don't be surprised to see them make a run at Amukamara.
Obviously, it's likely that the Cowboys would make a serious push at Carolina's Josh Norman first, should he become a free agent, but there's almost no chance that the Panthers will let that happen. For what it's worth, Amukamara would be one heck of an option B, or technically 1A, for the Cowboys. If both options end up being unavailable, there's still another intriguing cornerback to watch for: Janoris Jenkins.
Statistics courtesy of ESPN.com and OverTheCap.com.
Follow Jeff Smith on Twitter @JSM8ith