NFL Free Agency: Cowboys, Packers, and Saints Are All in Salary Cap Turmoil
Free agency is an exciting period for teams with a ton of money to spend. It's an opportunity to vastly improve your team and bring some new faces into the fold. Conversely, for teams like the Dallas Cowboys, Green Bay Packers, and New Orleans Saints, in an exercise in frugality, stress management, and spreadsheets.
The Cowboys, Packers, and Saints will all be enviously watching as teams like the Miami Dolpins, Los Angeles Chargers, and Jacksonville Jaguars try to be big-spenders in free agency.
For the former three organizations, spending big just isn't in the cards in 2022. Here's a breakdown of each team's salary cap crunch heading into the 2022 league year.
Dallas Cowboys – Roughly $21.1 million over the cap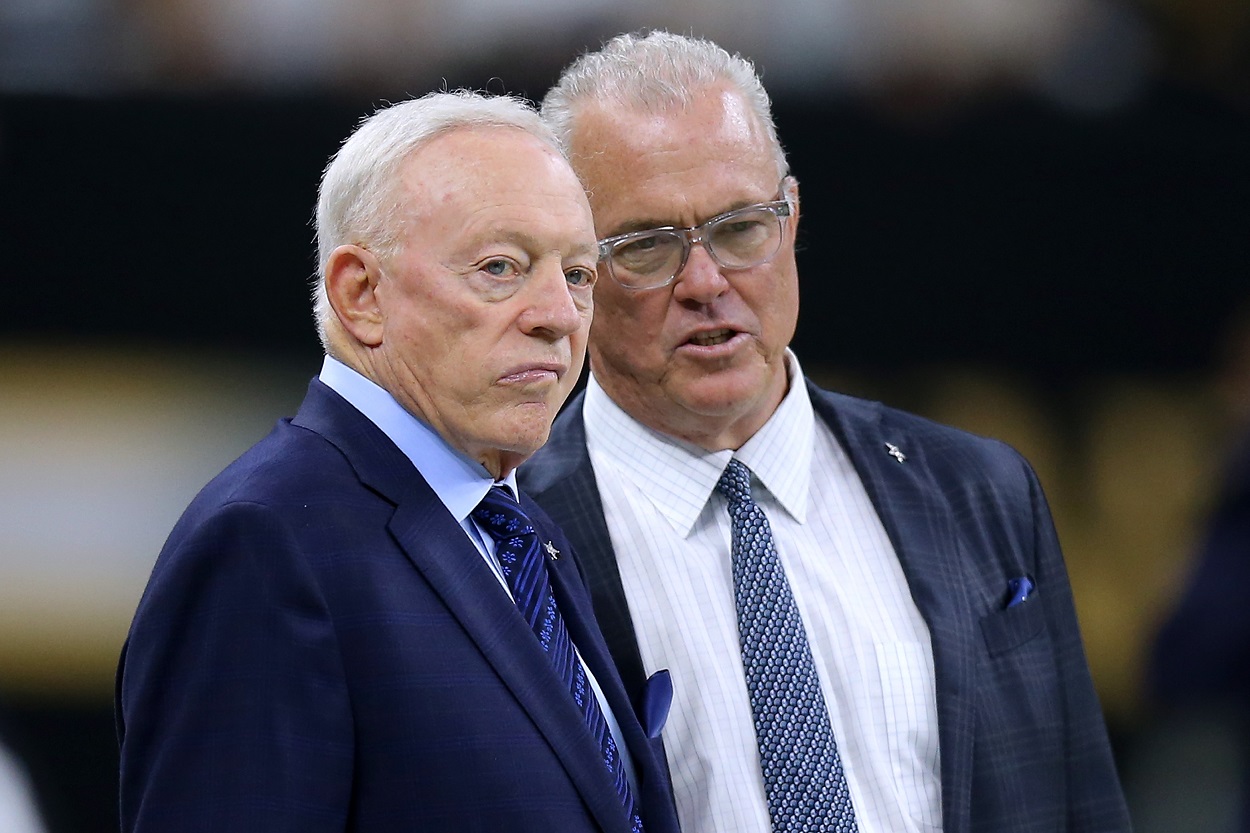 Jerry Jones has spent big over the past few seasons on players like Dak Prescott, Ezekiel Elliott, Amari Cooper, and DeMarcus Lawrence, and now it's time to pay the piper, as it were.
If it was as easy as restructuring contracts, the Cowboys could probably quickly push some money into the future and be done with it. They have a whopping 21 free agents potentially heading out the door to also worry about, though, which greatly complicates the situation.
We know Jones is disappointed with the way the Cowboys flared out in the Wild Card Round of the playoffs, but now Dallas is facing the real possibility of losing some key contributors to the 2021 team, which otherwise looked like a Super Bowl roster.
Tight end Dalton Schultz was a massive contributor to the offense last season (808 yards, eight touchdowns), but he was soo good that he likely priced himself out of the Cowboys' market.
Randy Gregory will also draw major interest on the open market thanks to the six sacks, three forced fumbles, and one interception he notched in just 10 games. He finished the season looking healthy and explosive, and it's not hard to imagine another team taking a chance on him and offering him a nice deal to entice him away from Dallas.
Other key free agents include linebacker Leighton Vander Esch, widouts Michael Gallup, Cedrick Wilson, and Malik Turner, defenders Keanu Neal and Jayron Kearse, and punter Bryan Anger.
That's a ton of holes to fill and not much money to do it with.
Green Bay Packers – Roughly $37.4 million over the cap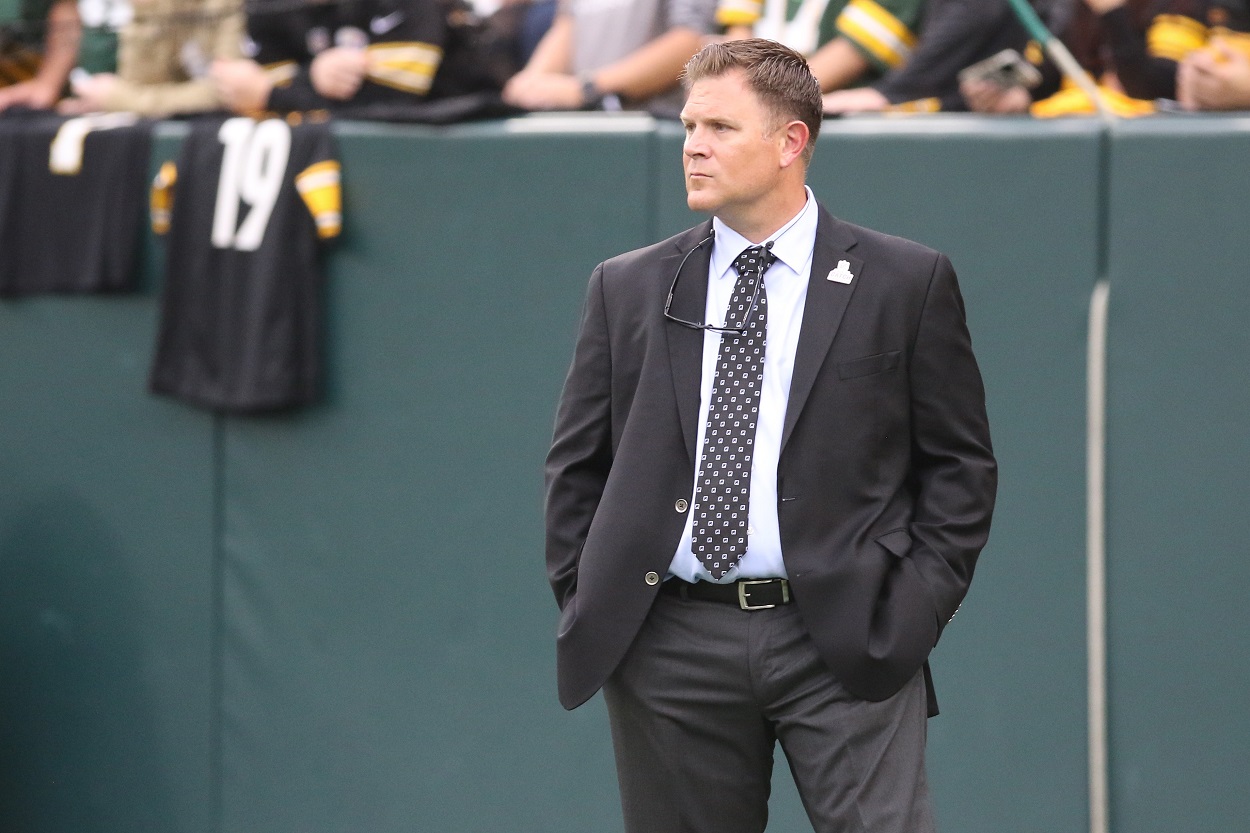 The entirety of the offseason in Green Bay has centered around Aaron Rodgers and his "will he, won't he" drama, but the real story is Green Bay's salary cap issues.
The Packers are at least down around $28 million after a few restructures, but even that is terrible. There was a time when it was worse, though. Before restructures for defensive tackle Kenny Clark, running back Aaron Jones, and left tackle David Bakhtiari, the Pack were nearly $50 million over the cap.
Green Bay is saying all the right things regarding keeping its Super Bowl window open, but there's no way the Packers can escape this issue without a few hard cuts. Star pass rusher Za'Darius Smith is likely on the chopping block, where the Packers can save $15.2 million, and it's seriously doubtful that all of the key players becoming free agents will be able to re-sign.
Davante Adams is, of course, the marquee free agent for Green Bay, and he's going to cost a pretty penny to keep around. Vital contributors like tight end Robert Tonyan Jr., linebacker De'Vondre Campbell, guard Lucas Patrick, cornerback Rasul Douglas, and wide receivers Allen Lazard (restricted free agent) and Marquez Valdes-Scantling can all justifiably walk out the door this offseason in search of more money, though.
The Packers appear to be willing to get creative and push money into the future to make it work, but they're playing a dangerous game with superstars like cornerback Jaire Alexander and offensive lineman Elgton Jenkins set to be free agents in 2023.
Green Bay runs the risk of going all-in this offseason only to see the team implode without a Lombardi Trophy.
New Orleans Saints – Roughly $49.9 million over the cap
If the Packers were smart, they'd look to the Saints and learn from their mistakes. The Saints are living the reality mentioned above. They went all-in on the final years of Drew Brees to try to bring one more Super Bowl to New Orleans before he retired, and they are still paying for that.
They never got the Super Bowl win. Meanwhile, because they pushed so much money into the future, they spent the 2021 season paying dead cap money to players that weren't even on the team. Brees retired but was still owed $11.1 million in 2021. He'll still count $11.5 million toward this season's salary cap. This, even though he's been officially retired since June of 2021.
Consider it in this context: The Saints will finish owing Brees money a full two seasons after his last snap.
Their dead cap situation isn't as bad as it was in 2021 ($49.1 million compared to $12.5 million), but they're still almost $50 million over the cap with plenty of work to do. Notably, left tackle Terron Armstead will be a free agent, but so will be quarterbacks Jameis Winston and Trevor Siemian.
Winston and Siemian don't seem like big free agents, but how comfortable will new head coach Dennis Allen be with Taysom Hill running the offense?
Allen is no Sean Payton, who will likely be in a commentary booth this season.
So to recap: Just a few seasons after going all-in and pushing money into the future, the Saints are without Payton, they're still paying a retired Brees, and they have the worst salary cap situation in the NFL. They also don't have a reliable quarterback.
Sometimes you shoot your shot and you miss.
Stats courtesy of ESPN and Pro Football Reference. Contract information via Spotrac
RELATED: The Green Bay Packers Are Going to Attempt Salary Cap Magic in 2022