NFL Free Agency: Predicting Where 15 Defensive Stars Will Sign
In less than a week's time, we'll witness several NFL players become multimillionaires. In fact, there will be multiple players who land contracts that will pay them average annual salaries that are well north of $10 million per year. We'll quickly learn that some teams have more spending power than others, but that doesn't mean they will be fortunate enough to land any of the league's best available free agents.
We recently gave you our predictions on where the top offensive players will sign, and now we shift our focus to the defensive side of the ball. Here are our predictions on where 15 of the best defensive free agents will sign after free agency officially opens on March 9.
*Note: Player grades courtesy of Pro Football Focus (PFF).
1. Malik Jackson, defensive end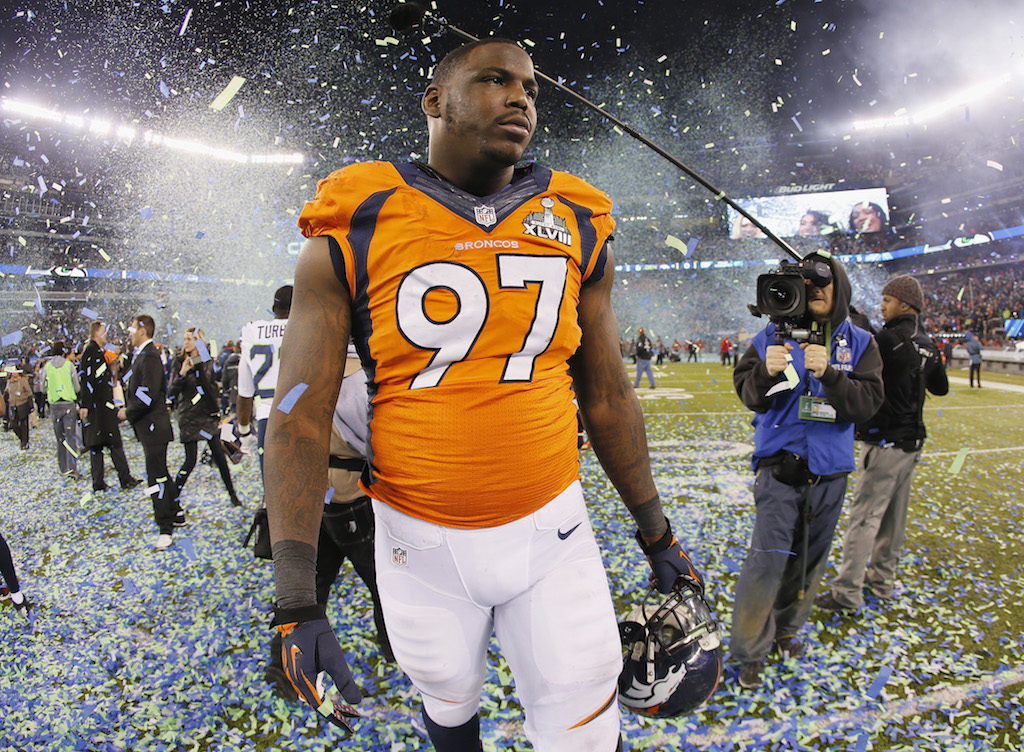 2015 PFF Grade: 87.6
Prediction: Jacksonville Jaguars
The Denver Broncos want Malik Jackson back, but we just don't see them being able to compete with the type of contract offer the 26-year-old defensive end will command on the open market. We believe that Jackson's decision will come down to the Jacksonville Jaguars and Oakland Raiders with the Jaguars ultimately winning out.
2. Eric Weddle, safety
2015 PFF Grade: 77.8
Prediction: Pittsburgh Steelers
We already know that Eric Weddle's career with the San Diego Chargers is over. Our guess is that the five-time All-Pro safety will want to join a contender, and we see the Steelers as a great fit. He would conceivably be able to step in and fill the role that was vacated by Troy Polamalu when he retired prior to the 2015 season.
3. Sean Smith, cornerback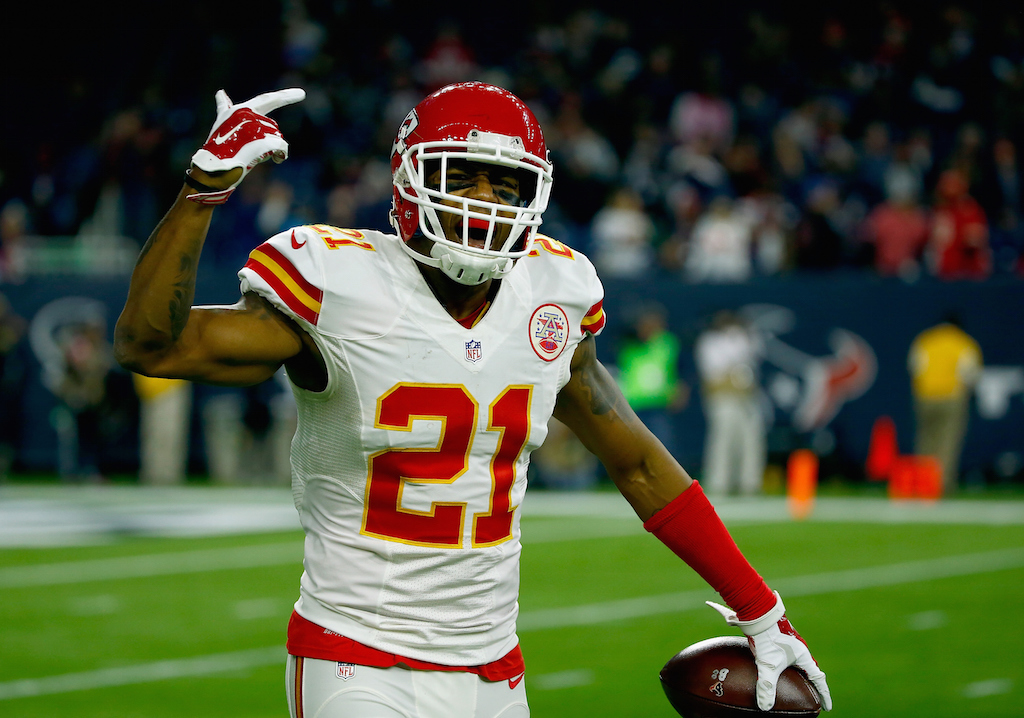 2015 PFF Grade: 83.8
Prediction: Oakland Raiders
In his last three seasons with the Kansas City Chiefs, Sean Smith has established himself as one of the best cornerbacks in the league. And now that he is a free agent, the 28-year-old expects to be paid as such. We see him ultimately signing with the Raiders, who have a major need at cornerback and close to $75 million in cap space to work with.
4. Greg Hardy, defensive end
2015 PFF Grade: 81.9
Prediction: Washington Redskins
If Greg Hardy didn't come with loads of off-field baggage, he would likely be one of the more sought-after free agents in the league this offseason. We see the Redskins, who have a need at defensive end and a history of taking on controversial players, signing Hardy to an incentive-laden contract.
5. Derrick Johnson, inside linebacker
2015 PFF Grade: 87.4
Prediction: Kansas City Chiefs
Derrick Johnson will undoubtedly have multiple suitors when free agency opens, but in the end, we expect the 33-year-old linebacker to re-sign with the Chiefs and finish his career in Kansas City.
6. Mario Williams, defensive end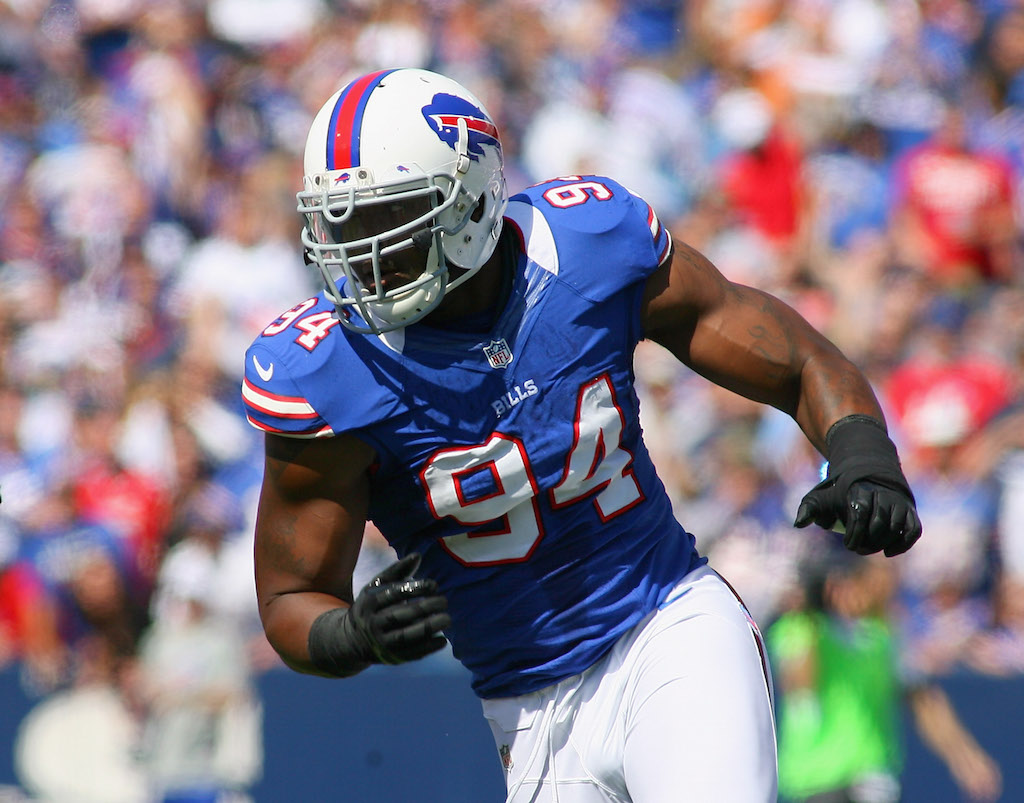 2015 PFF Grade: 50.1
Prediction: New York Giants
Mario Williams is coming off of the worst season of his professional career, but like him, we chalk up most of his 2015 shortcomings to him playing in a defensive scheme that doesn't fit his skill set. We like the fit with Giants, who are in desperate need of pass rush help and have money to spend.
7. Charles Johnson, defensive end
2015 PFF Grade: 78.8
Prediction: Carolina Panthers
The Panthers recently released Charles Johnson to free up $11 million in salary cap space, but we still expect the 29-year-old to re-sign with Carolina on a more team-friendly contract.
8. Tamba Hali, outside linebacker
2015 PFF Grade: 87.2
Prediction: Kansas City Chiefs
At this point, it sounds like Tamba Hali only has interest in playing for the Chiefs in 2016. If he can work something out with Kansas City, Hali has indicated that he may choose to retire.
9. Jason Pierre-Paul, defensive end
2015 PFF Grade: 81.1
Prediction: Tampa Bay Buccaneers
There are still questions surrounding JPP's health, but reports out of the NFL Combine would suggest that there will still be a market for the 27-year-old defensive end when free agency opens on March 9. We see him as a great fit with the Buccaneers.
10. Danny Trevathan, inside linebacker
2015 PFF Grade: 86.6
Prediction: Chicago Bears
Over the last couple of seasons, Danny Trevathan has developed into one of the best inside linebackers in the league. As a former sixth-round pick, we expect Trevathan to be looking to cash in this offseason, and the Broncos just don't have the salary cap space to make a competitive offer. He would be a great fit and fill a need with the Bears, and by signing with Chicago, Trevathan could reunite with head coach John Fox.
11. Adam "Pacman" Jones, cornerback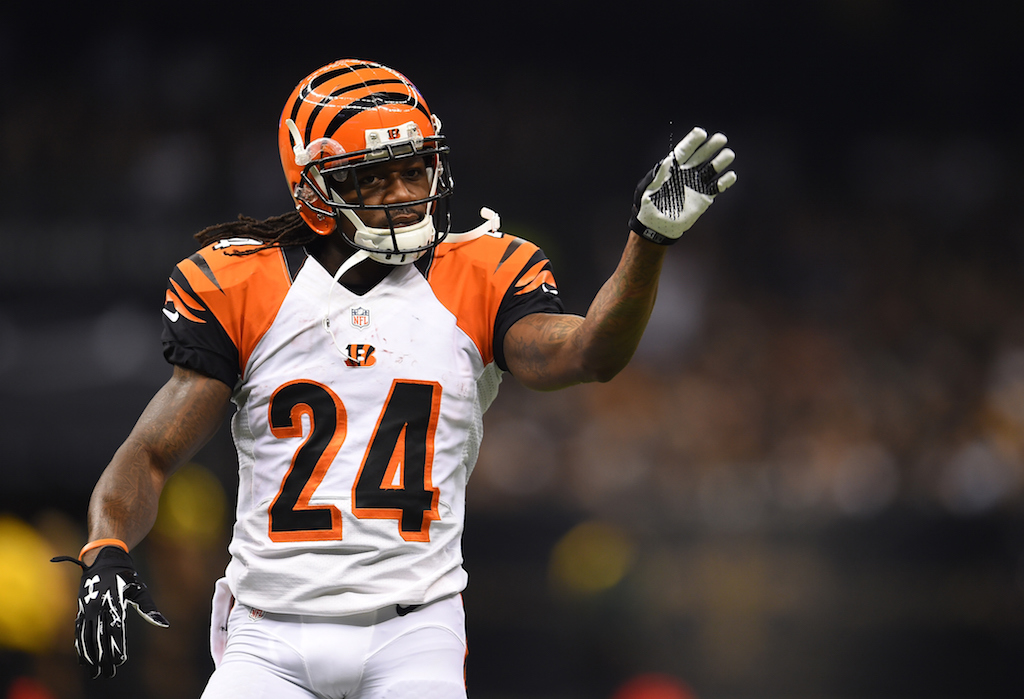 2015 PFF Grade: 83.3
Prediction: New England Patriots
Adam Jones is coming off what was arguably the best season of his professional career in 2015, and we believe that his time with the Cincinnati Bengals has come to an end. He would be a great fit with the Patriots, who have a successful history of bringing in players with off-field issues.
12. Janoris Jenkins, cornerback
2015 PFF Grade: 80.7
Prediction: New York Giants
Knowing that Janoris Jenkins' time with the Los Angeles Rams is as good as over, we expect several teams to pursue the 27-year-old cornerback when free agency officially opens next week. As we previously mentioned, the Giants have money to spend this offseason and will be out to improve their defense.
13. Damon Harrison, defensive tackle
2015 PFF Grade: 91.9
Prediction: New York Jets
Damon Harrison is arguably the best 3-4 nose tackle in the league. We expect the Jets to do everything in their power to keep him in New York.
14. Bruce Irvin, outside linebacker
2015 PFF Grade: 78.0
Prediction: Atlanta Falcons
Bruce Irvin hinted last offseason that he would play for the Falcons in 2016, and that is exactly what we think will happen.
15. Leon Hall, cornerback
2015 PFF Grade: 78.4
Prediction: Cincinnati Bengals
Leon Hall has been a steady performer for the Bengals over the last couple years, and we fully expect him to re-up with the team and finish his career in Cincinnati.
Statistics courtesy of Pro-Football-Reference. All contract and salary cap data courtesy of Spotrac.