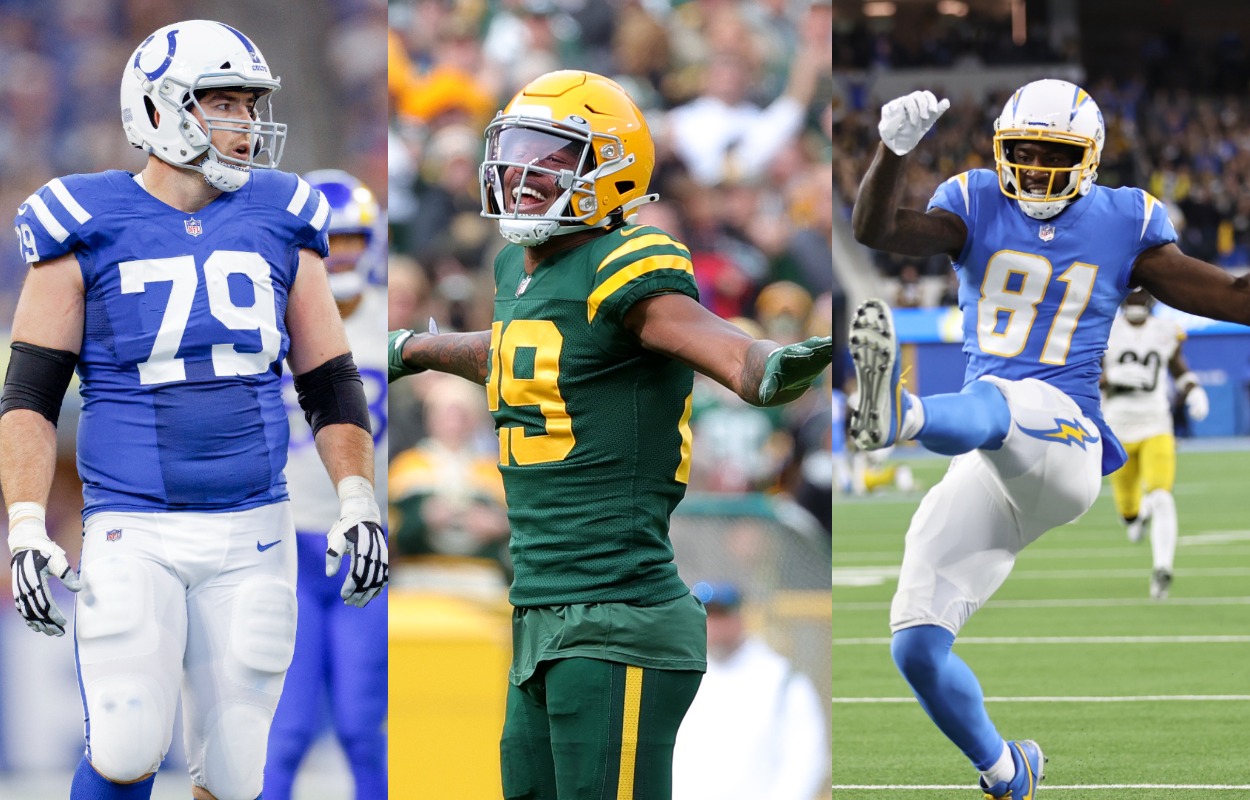 NFL Free Agency: Ranking the 6 Players the New York Jets Must Target During the 2022 NFL Offseason
Although the New York Jets hope they finally have their franchise quarterback, the long-suffering franchise must address other significant holes in free agency this offseason.
The realities of life are often harsh. The Easter Bunny does not exist. Santa Claus is not the one munching on the cookies and milk. The New York Jets are still a walking disaster.
However, another reality of life is that we, unlike the Easter Bunny or Santa Claus, are capable of changing for the better because we actually exist. With the 2022 NFL offseason officially underway, now feels like the perfect time to analyze several players who could prove instrumental in helping the Jets finally return to the postseason for the first time since 2010.
For this list, we tried focusing on the Jets' most significant needs and eyeing players who best fit those holes. This list only includes players scheduled to become unrestricted free agents in March; restricted free agents, cap casualties, and little-known draft prospects who are likely to go undrafted were all ineligible.
Based on consideration of the aforementioned prerequisites, the best potential free agents for the Jets rank as follows:
6. Eric Fisher, LT, Indianapolis Colts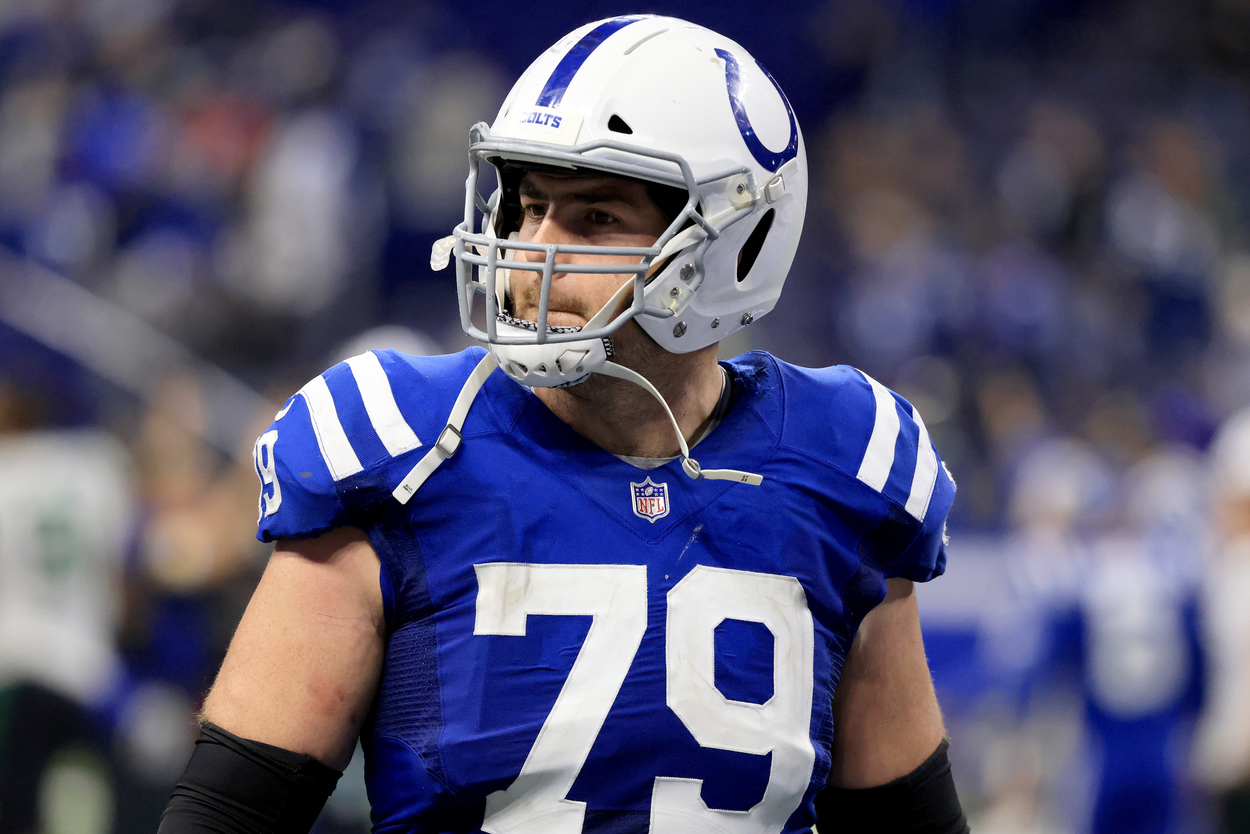 Barring any trades, the Jets will enter the 2022 NFL Draft with nine total picks, including four in the first two rounds. General manager Joe Douglas must use at least one of those selections on an offensive lineman, whether it's someone for the interior or who can potentially start at either tackle spot.
As for free agency, veteran left tackle Eric Fisher makes perfect sense on a one-year deal. The two-time Pro Bowl selection has played in at least 15 games all but once since his rookie year — he missed part of the 2019 season following core muscle surgery — and played a crucial role in the Kansas City Chiefs' emergence throughout the 2010s.
Fisher, who turned 31 in January, could start at left tackle if Mekhi Becton's durability and weight continue to create problems. The Jets could also consider moving the 6-foot-7, 364-pound Becton to right tackle.
5. Robert Tonyan, TE, Green Bay Packers
Tonyan might need to sign a one-year, prove-it deal after missing the final half of the 2021 season with a torn ACL. After primarily playing special teams in his first two seasons, the Indiana State product broke out for 52 catches, 586 yards, and 11 touchdowns in 2020. He had 18 catches, 204 yards, and two touchdowns in eight games last year.
Jets offensive coordinator Mike LaFleur's older brother, Matt, is the Packers' head coach and oversaw Tonyan's growth in Green Bay. Although the veteran tight end hasn't played for the younger LaFleur, the familial connection could potentially sway Tonyan to New York.
According to Spotrac, the Jets are projected to have $44 million in cap space. If Tonyan is willing to settle on a one-year deal, he could be an excellent match for the Jets and young quarterback Zach Wilson.
4. Solomon Thomas, DT, Las Vegas Raiders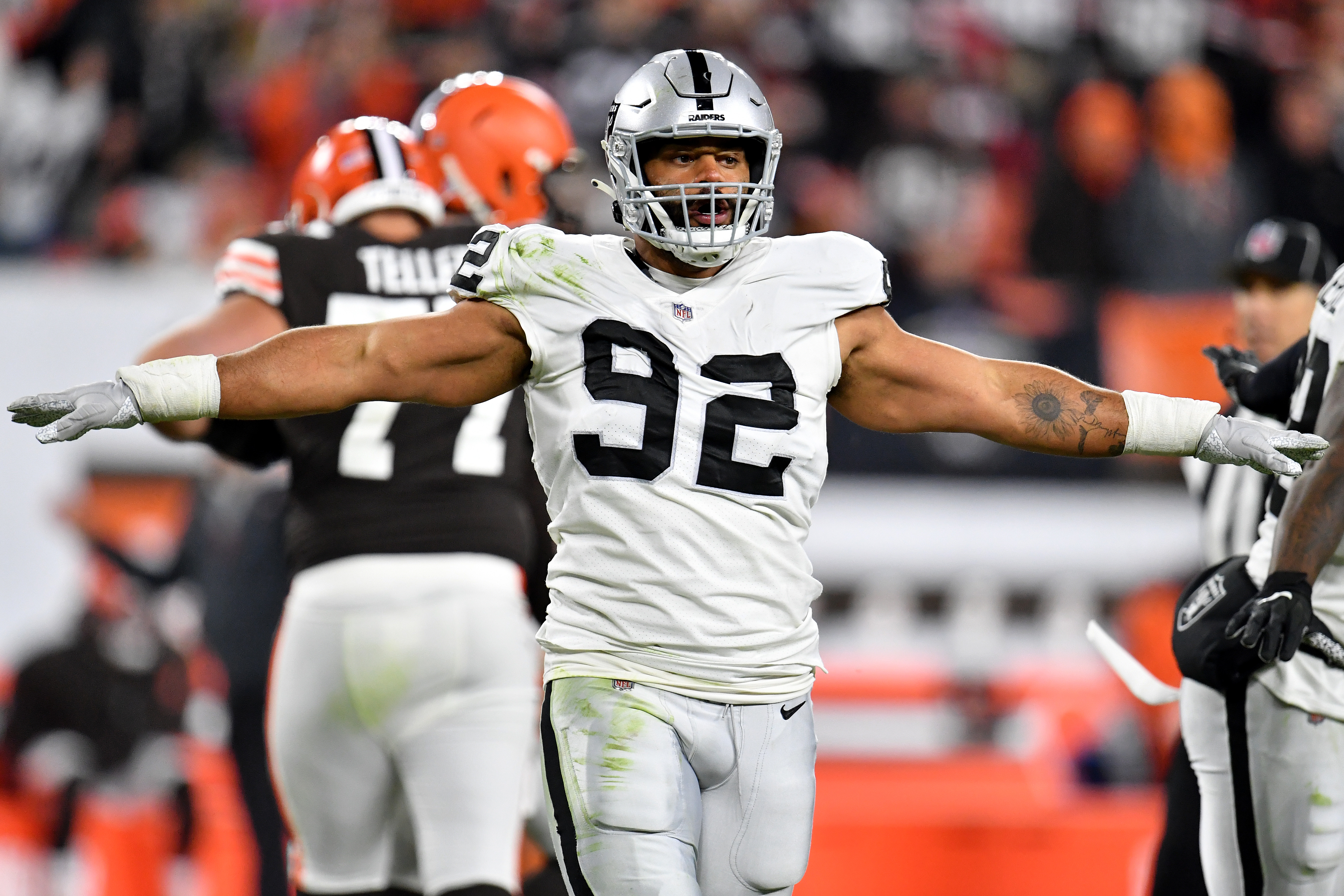 After four middling years with the San Francisco 49ers, Thomas — the third overall pick in the 2017 draft — totaled 3.5 sacks, three tackles for loss, and forced two fumbles in 17 games off the bench for the Las Vegas Raiders last season.
Although Thomas certainly still has the potential to become a reliable starter, the Jets should consider signing him moreso to utilize him as a rotational option. The Stanford product previously played for Jets head coach Robert Saleh on the 49ers from 2017-20. If the two are willing to give things another try, don't be surprised to see Thomas wearing green and white next season.
3. Mike Williams, WR, Los Angeles Chargers
Despite last season's offensive woes, the Jets find themselves in an interesting situation regarding their receivers. Braxton Berrios, a pending free agent, became a fan favorite for his offensive play (46 catches, 431 yards, and four touchdowns from scrimmage) and his excellence on special teams; the Miami product earned first-team All-Pro honors after averaging 30.4 yards per kick return. 
Although Corey Davis only played nine games in the first year of his three-year deal, he tallied 34 catches, 492 yards, and four touchdowns in that span. Gang Green could also potentially use one of its two first-round picks on a young receiver.
What does all of this have to do with Williams? If the Jets determine they want to spend big on a receiver this offseason, the former Clemson star could be a perfect fit. Williams set career-highs in catches (76) and receiving yards (1,146) and added nine touchdowns in 2021, his third season as a starter.
The 6-foot-4, 218-pound Williams would bring instant size to a Jets offense desperately needing consistency from its offensive playmakers. That's only if the woeful franchise decides it wants to break out the big bucks for a receiver, which is why the veteran wideout only ranks third on our list.
2. Austin Corbett, G, Los Angeles Rams
The Super Bowl champions can't keep everyone, and Corbett will hit free agency with no shortage of suitors. The Nevada product didn't miss a start for the Rams and played a crucial role in the team's second championship.
Spotrac currently projects Corbett, who will play the entire 2022 season at 27 years old, will sign a four-year, $35 million contract in free agency. The Jets have the cap space to make such a move happen and ensure Wilson, who was sacked 44 times in 13 starts, has a Super Bowl champion keeping him on his feet.
1. Rasul Douglas, CB, Green Bay Packers
Douglas' critics will argue he might be a one-year wonder after he snagged five interceptions, returning two for touchdowns, and breaking up 13 passes in 12 games and nine starts for the Packers last season. However, the Jets must find an imposing, shutdown defensive back capable of changing the tide of a game, and the West Virginia product checks every box.
Douglas is a smart player, he's personable, and he made the most of his opportunity in Green Bay. Although he said he wants to return to the Packers next year, the team's cap problems could prevent that from coming to fruition. Enter the Jets, who have both the cap space and a defensive-minded head coach who knows how to get the most out of extremely talented defenders.
At least if Douglas signed with the Jets, he wouldn't need to remove green entirely from his wardrobe. Jets fans would likely accept the veteran cornerback dressing like Frank Gorshin's Riddler if it means an opportunity to party with the Lombardi Trophy.
Like Sportscasting on Facebook. Follow us on Twitter @sportscasting19.