NFL Free Agency: Ranking 4 Players the Seattle Seahawks Must Target
A few weeks ago, the Seattle Seahawks had a plan for the upcoming 2022 free agency. Things look much different after they traded away quarterback Russell Wilson in a blockbuster deal with the Denver Broncos.
The Seahawks also released veteran Bobby Wagner, and Deshaun Watson rumors are picking up steam after Seattle received a ton of draft compensation from the Wilson deal.
Nonetheless, the Seahawks can't wait too long and they need to start thinking about their revised free agency plan. D.K. Metcalf likely isn't going anywhere, and neither is Jamal Adams. But is Drew Lock going to be the starter in 2022? Will Watson end up in the Pacific Northwest?
For now, who knows. However, here are four players the Seahawks must target in free agency, with the likelihood of that player heading to Seattle as the criteria.
4. Jameis Winston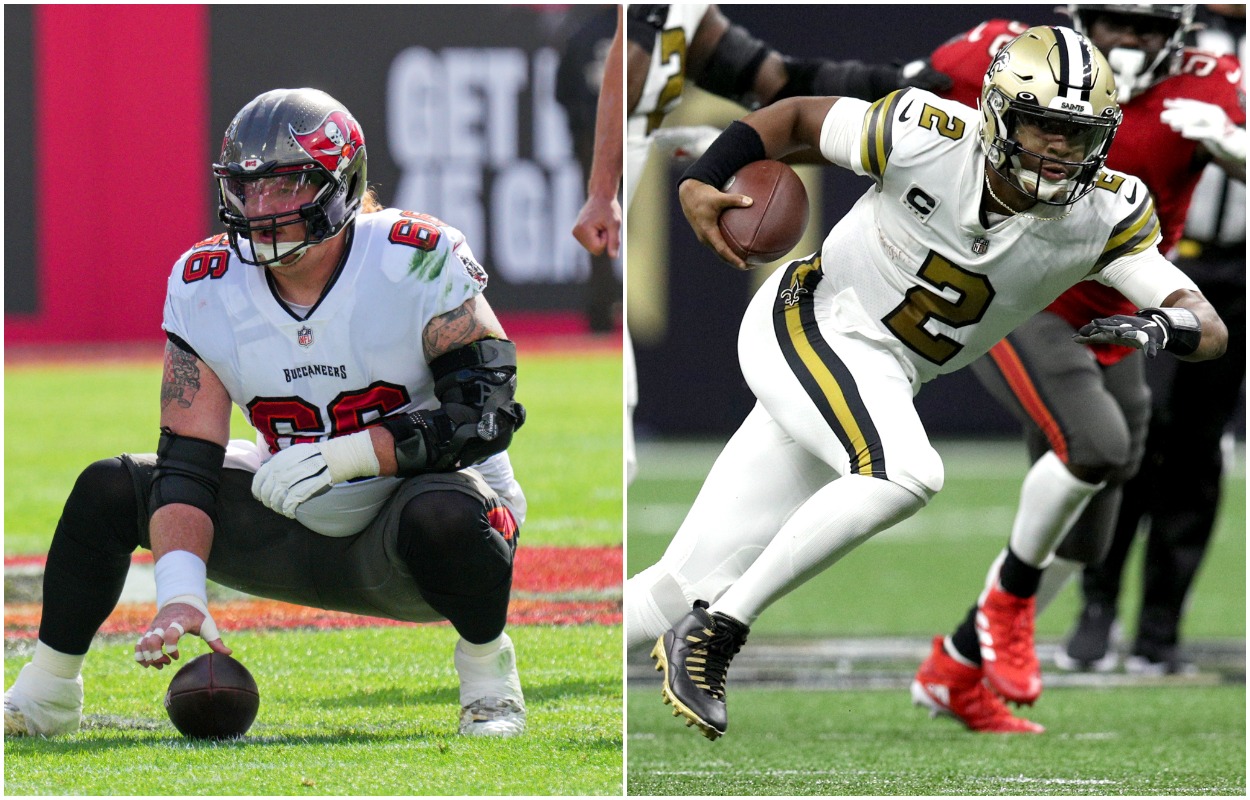 On paper, Jameis Winston joining the Seahawks looks good. Is Pete Carroll content with throwing away the 2022 season? Probably not, mainly because it could be his final season coaching in the NFL.
With that being said, it is unlikely that the Seahawks are ready to hand the starting job to Lock. Winston is the best free-agent QB available on the market (although that isn't saying very much) and he would walk right in and take over the QB1 role from Day One.
There are cheaper options — such as Marcus Mariota and Mitchell Trubisky –, but those guys also have question marks.
However, he is this low for two reasons: They could target a QB at No. 9 overall, or they could make a run at Watson. Either of those would probably negate Winston going to Seattle.
3. Ryan Jensen
Ryan Jensen is the top center available on the market and will be costly. The Tampa Bay Buccaneers would love to have him back, and the Cincinnati Bengals are another rumored option for Jensen.
The Seahawks have needed help up front for the years, and with abundant cap space, they can afford to make a run at a big name on the offensive line.
Enter Ryan Jensen, who would be a breath of fresh air for Seahawks fans. However, does Jensen want to go to a fringe playoff contender who doesn't have a QB at the moment?
That is the biggest question, although the Seahawks outbidding several teams might be enough to convince Jensen. After all, money talks.
2. Saints OT Terron Armstead
Once again, the Seahawks need help on the offensive line. Terron Armstead is hitting the open market and should have a ton of suitors for apparent reasons.
The New Orleans Saints want him back, although their cap space situation is a nightmare and they also need a QB and are trying to keep Winston on board.
The Seahawks can pay Armstead handsomely, and he would provide whoever the QB is with some solid protection. The biggest concern is that Seattle might enter a bidding war for Armstead, and a ton of teams will be targeting high-profile offensive line players in 2022.
1. Rashaad Penny
The Seahawks have been waiting for first-round pick Rashaad Penny to explode. Well, he did just that down the stretch for Seattle.
After playing just three games in 2020, Penny suited up for 10 games and rushed for 749 yards with six touchdowns. In the final five games of the season, Penny ran for 671 yards and all six of his scores.
The health of Chris Carson is still up in the air, which is even more concern for Seattle. Carroll spoke highly of Penny and mentioned that they wanted him to return.
"Hopefully." That usually isn't an encouraging word, but who knows what the market will be like for Penny.
Nonetheless, the Seahawks saw the talent he has — after all, that's why they took him in the first round in 2018. They need to do whatever it takes to bring him back, especially with massive question marks regarding Carson's future.
Stats Courtesy of Pro Football Reference
RELATED: Cutting Bobby Wagner Was a 'Gut-Punch' to Every Seahawks Fan, Says Rich Eisen