NFL Free Agency: Ranking the 3 Players the Green Bay Packers Must Target
The Green Bay Packers are in an interesting position this offseason. If they can swing it, there's a chance they can keep their Super Bowl window open and go all-in with the likes of Aaron Rodgers and Davante Adams. There's also an opportunity for a rebuild, but that would likely include a trade of Rodgers and letting Adams walk in free agency, which looks pretty unlikely.
Assuming the Packers want to keep shooting for a Super Bowl in the here and now, they'll somehow have to fix their cap situation while still retaining key players. Considering they're projected to be $51.2 million over the cap once the league year starts, free agency this offseason is going to be less about shopping on the open market and more about retaining pieces of what could be a Super Bowl team.
It's not as fun as dreaming about who the Packers can go get, but it is what it is this offseason. Any growth the Packers need to accomplish will likely have to be done via trade or the NFL Draft.
With that in mind, here's a ranking of Green Bay's three most important free agent "targets." Not surprisingly. they're all in-house.
The Green Bay Packers need to re-sign wide receiver Marquez Valdes-Scantling
Marquez Valdes-Scantling showed flashes of his true potential for the Packers in the 2020 season when he caught 33 passes for 690 yards and six touchdowns. His speed and size (6-foot-4, 206-pounds) made him an optimal deep threat for Rodgers downfield and he was a big play waiting to happen. MVS single-handedly made defenses have to think twice about loading the box. He averaged 20.9 yards per catch and looked like he had finally gained the trust of Rodgers and gotten over some consistency issues.
MVS struggled with injuries in 2021 and wasn't able to replicate that success, though, catching just 26 passes for 430 yards and three touchdowns.
His misfortune actually plays into Green Bay's hands in free agency.
The Packers know what kind of potential he has, but they likely won't have to pay him all that much because of his consistency and injury history. Sure, he may get some looks on the open market, but he's already said that he'd like to be back in Green Bay.
The Packers should be able to lock MVS up for mid-level money, but there's a good chance he can turn around and deliver high-level production, especially if Rodgers sticks around and they're able to continue developing their chemistry.
The Packers need to re-sign or franchise tag Davante Adams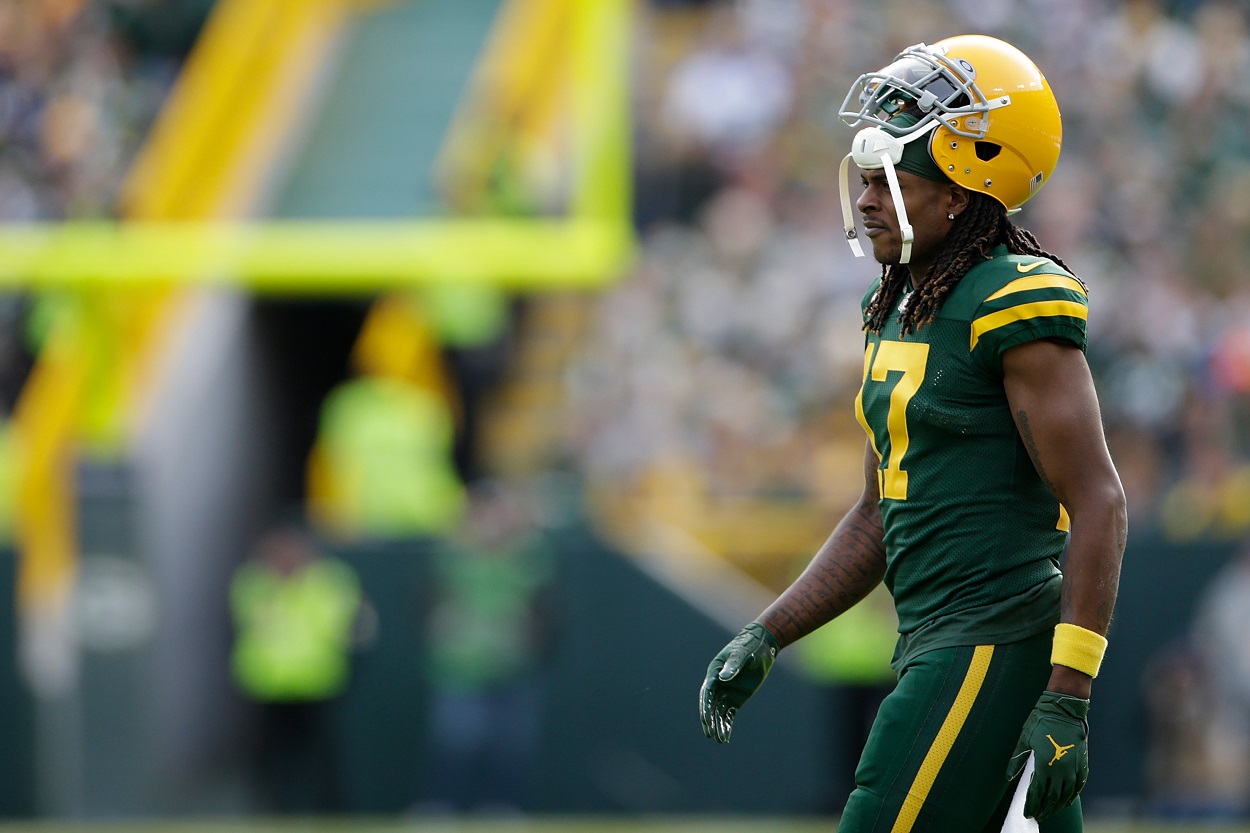 There's a world out there where Green Bay's offense actually runs better without Davante Adams. This, despite the fact that he's hands down the best wide receiver in the NFL.
Matt LaFleur's offense has actually run better with Adams on the sideline, but that's mainly because Rodgers is forced to spread the ball around and not just focus on his favorite target. That's not Adams' fault, it's more a Rodgers thing. It's just worth pointing out as the Packers think about spending at least $22 million for a franchise tag on Adams. There's also the possibility that they can lock him up with a long-term deal, but considering their cap situation, that seems tough. Adams reportedly wants $30 million a year on his next contract.
Either way, if the plan is to keep the Super Bowl window open, that plan starts and ends with bringing back Rodgers. There are very few imaginable scenarios in which Rodgers would come back to Green Bay if his favorite target and good friend isn't there, which makes re-signing Adams a top priority for Green Bay.
The Packers' best option?
Adams may not like it, but the franchise tag will save them money in the here and now while allowing them to kick the can down the road regarding a long-term deal.
The Packers need to re-sign De'Vondre Campbell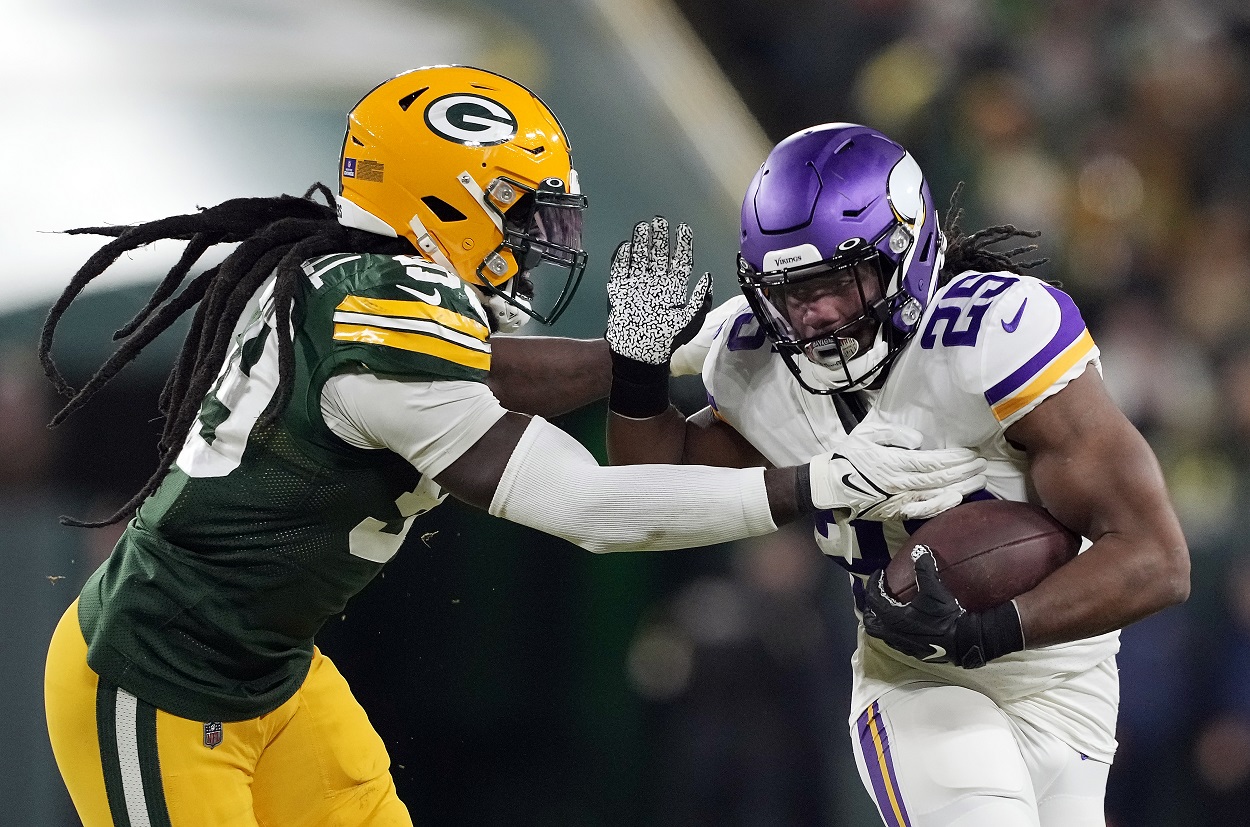 Even more important than figuring things out with Adams is bringing back linebacker De'Vondre Campbell, who was Green Bay's defensive leader this past season.
The Packers gave Campbell a shot to be "the guy" in the middle of Joe Barry's defense. He'd been a utility player for most of his career until showing up in Green Bay, but general manager Brian Gutekunst obviously saw something in him the rest of the league didn't.
Campbell was given the keys to the defense and rewarded the Packers by playing at a first-team All-Pro level. He led the team in total tackles by a large margin (He had 146 compared to the second leading tackler's 93), and he consistently made plays for the defense. Campbell finished the season with six tackles for loss, two sacks, two interceptions, five passes defended, two forced fumbles, and a fumble recovery.
The downside to Campbell's great season from Green Bay's perspective is that he could go out on the open market and demand a ton of money coming off an All-Pro season. If the Packers are lucky, he'll be willing to take somewhat of a hometown discount to stay with the team that entrusted him to be its defensive leader. According to Spotrac, his market value should be about $6.2 million a year, but there's a chance he'll want to be closer in the $10-$15 million range, which would put him closer to the top of inside linebacker average salaries league-wide.
Whichever way he chooses to go, the Packers need to do everything they can to make it work with him. If that means backloading his contract or getting creative with bonuses, so be it.
Green Bay has a chance to have an elite defensive unit moving forward, and Campbell needs to be the heartbeat of it.
Stats courtesy of ESPN and Pro Football Reference. Contract information via Spotrac
RELATED: Aaron Rodgers: The Pros and Cons of the Green Bay Packers Mortgaging Their Future and Going All-in