NFL Free Agency: Ranking the 3 Players the Jacksonville Jaguars Must Target
After a year of stumbling through ugly Urban Meyer press conferences and horrible on-field performances, the Jacksonville Jaguars finally have a real adult in the building leading their football team.
Doug Pederson is a former Super Bowl champion who led the Philadelphia Eagles to three straight playoff appearances between 2017 and 2019. He excelled at quarterback development and was primarily regarded as a great player's coach. If there's anyone who can turn the Jaguars around, it's him.
However, the Jaguars' roster is far from complete. They need to bring in a significant amount of talent this offseason, which starts in free agency. Luckily for Pederson, his new team also has $59 million in cap space.
Free-agent target No. 3: Michael Gallup to be the Jaguars' WR1?
Meyer's terrible play-calling aside for the moment, one of the most significant issues that plagued Jacksonville — and more specifically Trevor Lawrence — was a lack of weapons. They had no clear WR1 on the roster, making it difficult for Lawrence to complete passes unless the throws were perfect.
Thus, targeting a new number one wide receiver this offseason makes perfect sense.
Michael Gallup was hidden behind Amari Cooper and CeeDee Lamb on the Dallas Cowboys depth chart. However, most analysts view him as a future star if he can increase his targets per game. In Jacksonville, he'd be the Jaguars' clear WR1, which would likely translate into career-highs across the board.
Free-agent target No. 2: Doug Pederson understands the importance of the O-Line
Doug Pederson understands the importance of building through the trenches. He said so during one of his introductory interviews. During his five seasons with the Eagles, Pederson always had an above-average offensive line that ran seven or eight players deep.
That's not exactly the case In Jacksonville.
The Jaguars are expected to lose starting left tackle Cam Robinson and starting left guard A.J. Cann in free agency this offseason. They have Walker Little to replace Robinson, but they need to acquire a Cann replacement.
Enter Brandon Scherff. He's been the Washington Commanders' best offensive lineman for several seasons. He'd slot in perfectly next to Little, and the Jaguars have the cap space to pay him his respective worth.
Keeping Lawrence safe and upright is of great importance to Pederson and the Jaguars. Beefing up the O-Line needs to happen.
Free-agent target No. 1: The Jaguars should reunite Zach Ertz with Doug Pederson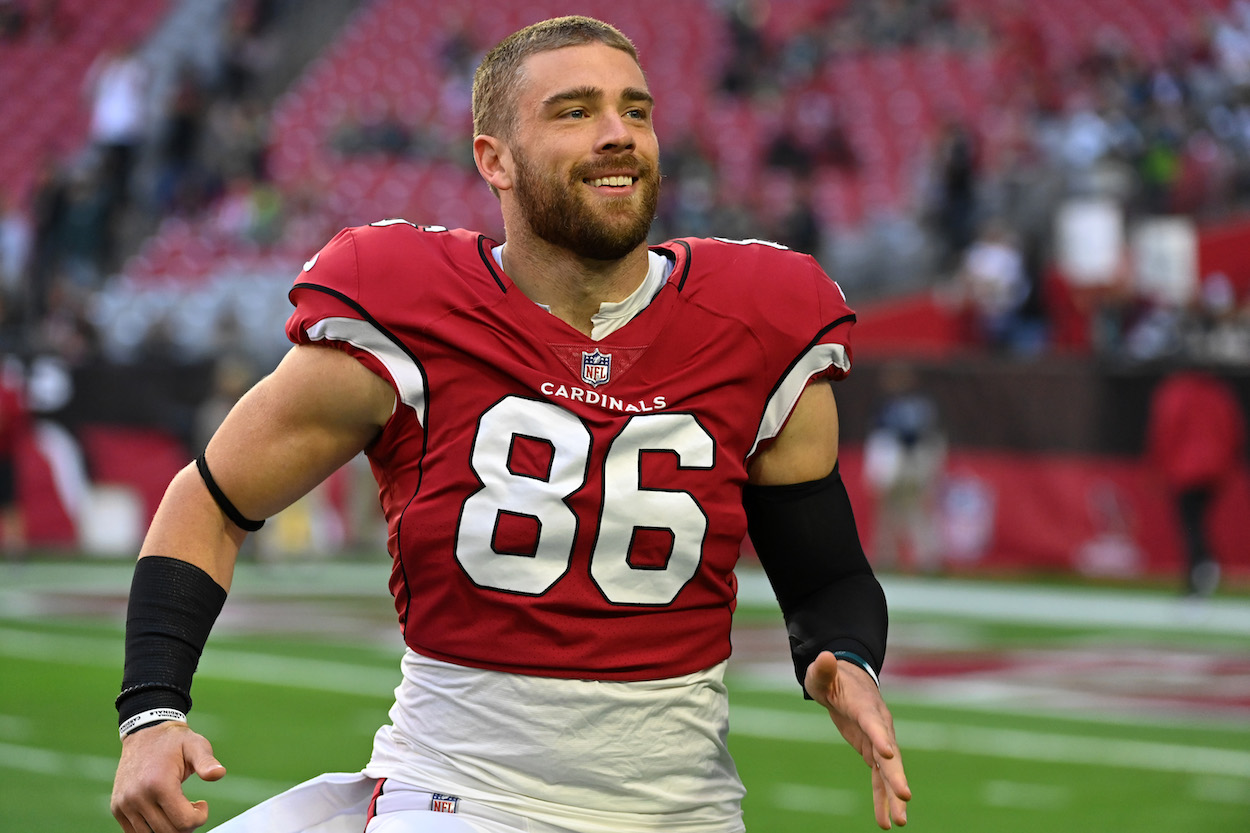 Carson Wentz and Nick Foles had some remarkable performances paying under Pederson in Philadelphia. One of the biggest reasons they had so much success was the presence of tight end Zach Ertz.
Ertz is the ultimate safety blanket for quarterbacks. He's almost always open, and he rarely drops catchable passes. It was a similar story for Ertz in Arizona this past season after being traded there. He caught 56 passes for 574 yards.
Doug Pederson needs to put on his recruiting hat and lure Ertz to Florida this offseason. His presence would be a lifesaver for Lawrence as he continues to develop into a franchise-caliber QB. Assuming they can sign both pass-catchers, the trio of Gallup, Ertz, and Lawrence would be a feared one in the AFC.
All stats courtesy of Pro Football Reference.
RELATED: Doug Pederson Is the Perfect Coach to Salvage Trevor Lawrence's Sputtering Development