NFL Free Agency: Ranking the 3 Players the Philadelphia Eagles Must Target During the 2022 NFL Offseason
The Philadelphia Eagles are coming off an impressive 2021 NFL season that saw them sneak their way into the first round of the playoffs. The Tampa Bay Buccaneers blew them out during the Wild Card Round. However, the fact the Eagles made it that far in the first place was an accomplishment. Many experts had Philly pinned for a four or five-win season due to a first-year coaching staff and a young starting quarterback in Jalen Hurts.
The Eagles have a lot of questions to answer, specifically at the QB position. Most analysts expect the team to engage in trade discussions around Russell Wilson and Deshaun Watson to a certain degree.
However, when it comes to plain old free agency, several players should interest Howie Roseman and Co.
Free agency target No. 3: The Eagles need to sign a starting linenbacker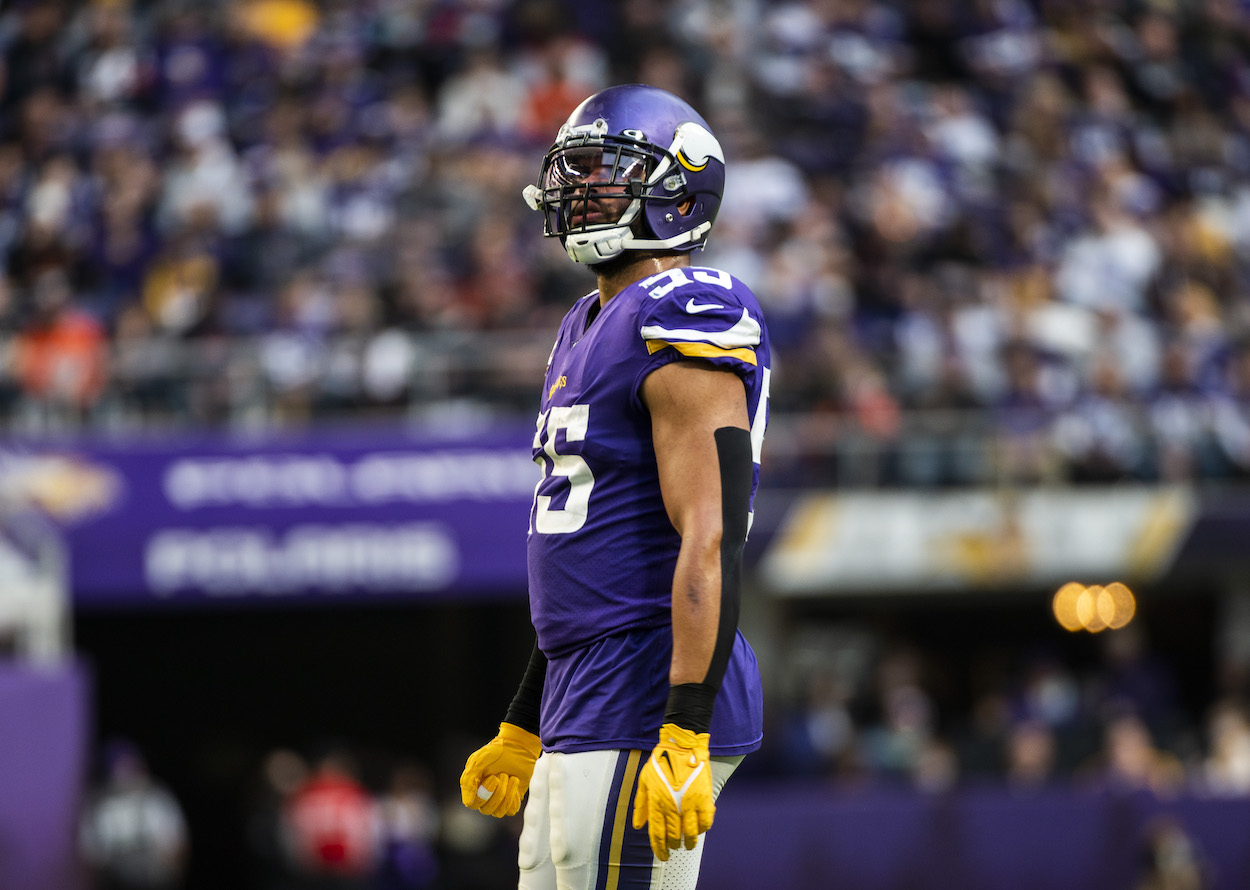 It's been true for several years now. Roseman does not prioritize the linebacker position. He's failed to spend any significant resources on the position, whether that's through the draft or free agency. Philadelphia's linebacker room was made up of former undrafted free agents and project-type talents in 2021.
Unless Roseman plans to draft a new middle linebacker in the first round of the 2022 NFL Draft (unlikely), committing some money to the position would be wise. It's a relatively weak free-agent linebacker class this offseason. However, long-time Minnesota Vikings starter Anthony Barr fits what the Eagles need.
Barr is a four-time Pro Bowler who's started 98 games for the Vikings dating back to 2014. He brings a level of experience and confidence to Philly that they haven't had at the position in quite some time.
It's also worth mentioning Barr has experience working under current Eagles defensive coordinator Jonathan Gannon. Gannon recruited ex-Vikings defenders Anthony Harris and Eric Wilson last offseason for a similar reason. The Wilson signing didn't pan out, but Harris was their starting safety all year long. Barr could play a similar role on a one-year deal.
Free agency target No. 2: Time to replace Jalen Reagor once and for all
The Eagles nailed their selection of DeVonta Smith during last year's draft. He has all the makings of a consistent number one option at WR. Additionally, 2020 sixth-round pick Quez Watkins is coming off a breakout year where he established himself as a legitimate deep threat.
However, it's the WR2 position that needs work.
Despite being a first-round pick in 2020, Jalen Reagor has dramatically struggled to adjust to the NFL. He caught a measly 33 passes for 299 yards last year. He needs to be replaced.
The Eagles could always splurge on a true star-caliber WR like Davante Adams or Chris Godwin. Or, they could act a tad more conservatively and target a reliable second option behind Smith. Former Dallas Cowboys WR Michael Gallup makes the most sense here. The Cowboys are unlikely to retain him due to their impending cap struggles, and Gallup's asking price could be lower than expected due to him currently being injured.
Gallup is also just 25 years old. He fits Philadelphia's rebuilding timeline.
Free agency target No. 1: The Eagles need to add playmakers in the secondary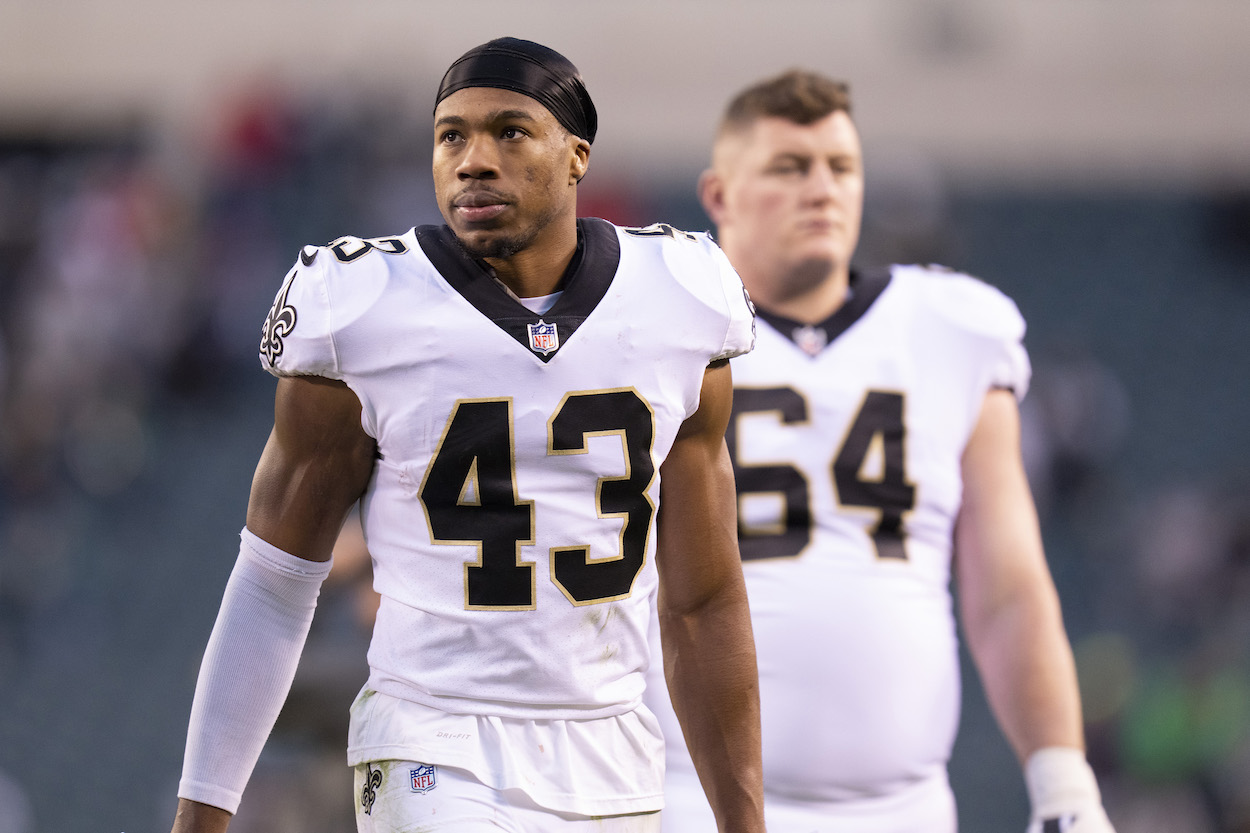 If Roseman is inclined to make a splash this offseason at a significant position of need, look no further than the safety position. The Eagles spent big on Malcolm Jenkins a few years ago, and it directly resulted in them winning a Super Bowl. It makes perfect sense to take a similar approach this offseason.
The fantastic news for Philly is that the current group of free-agent safeties is strong. Marcus Williams, Quandre Diggs, Tyrann Mathieu, Marcus Maye, and Jessie Bates III are all slated to hit the open market.
Bates III is the best of the group. However, it's impossible to imagine the Cincinnati Bengals allowing him to leave town. Williams, on the other hand, is a different story.
Williams, a multi-year starter on the New Orleans Saints, is exactly what Philly needs. He's a rangy, playmaking safety who can take away vast chunks of the field. He's almost certainly going to hit the open market considering New Orleans' ugly cap situation.
Pairing Williams alongside Darius Slay and the recently extended Avonte Maddox gives the Eagles three above-average defensive backs to work with.
All stats courtesy of Pro Football Reference.
RELATED: The Eagles Can Be 'the 2022 Version of the Rams' if They Acquire Russell Wilson, According to PFF