NFL Free Agency: The 6 Best 2016 Quarterbacks
While the 2016 NFL free agency quarterback class isn't loaded up with absolute superstars, this doesn't mean that there aren't quite a few big names to keep your eye on. While the biggest name on this list is probably going to wind up getting a massive contract extension, it's going to be interesting to see what happens with the other names.
We'll take a look at the top six free agent quarterbacks heading into the offseason, but it's worth noting that this doesn't include quarterbacks who are likely to be cut by their teams, such as Robert Griffin III. Sure, we can assume that those guys will be on their way out, but for now, we have to roll with what we have and can update with a new post down the road.
We'll start things off with the No. 6 player on the list, and it's a backup quarterback who definitely showed his worth this season as a No. 2 on someone's team in 2016.
No. 6 T.J. Yates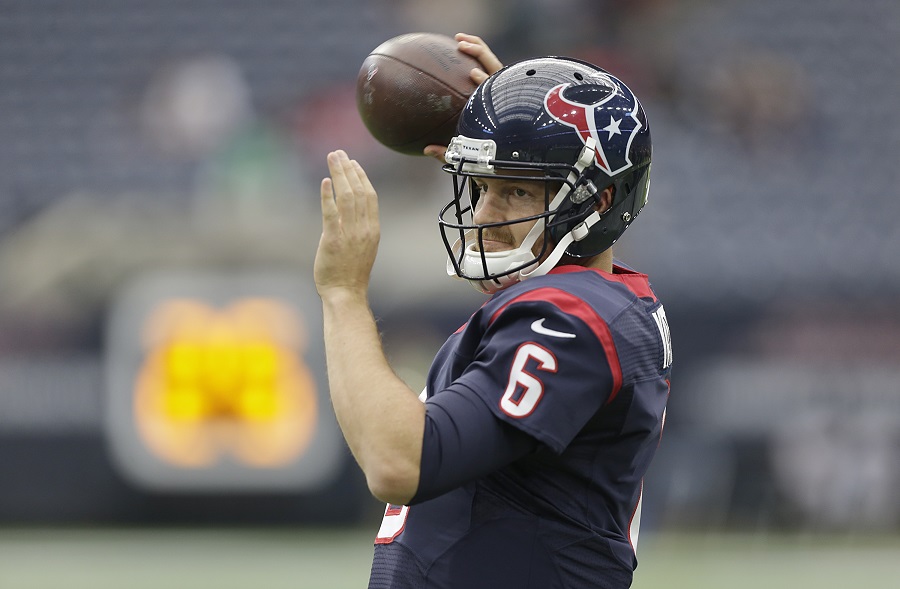 In the three games that Yates saw extended action for the Houston Texans in 2015, he went 3-0 with victories over the Cincinnati Bengals, New York Jets and Indianapolis Colts. He threw for 366 yards and three touchdowns over those games.
While he's likely to remain as a backup for the foreseeable future, he's proven that at the very least, he's reliable as a strong backup quarterback option. Yates is only 28 years old currently, and whether or not he returns back to Houston is up in the air. Regardless, he'll have a job next season, and it should be as a backup.
No. 5 Case Keenum (RFA)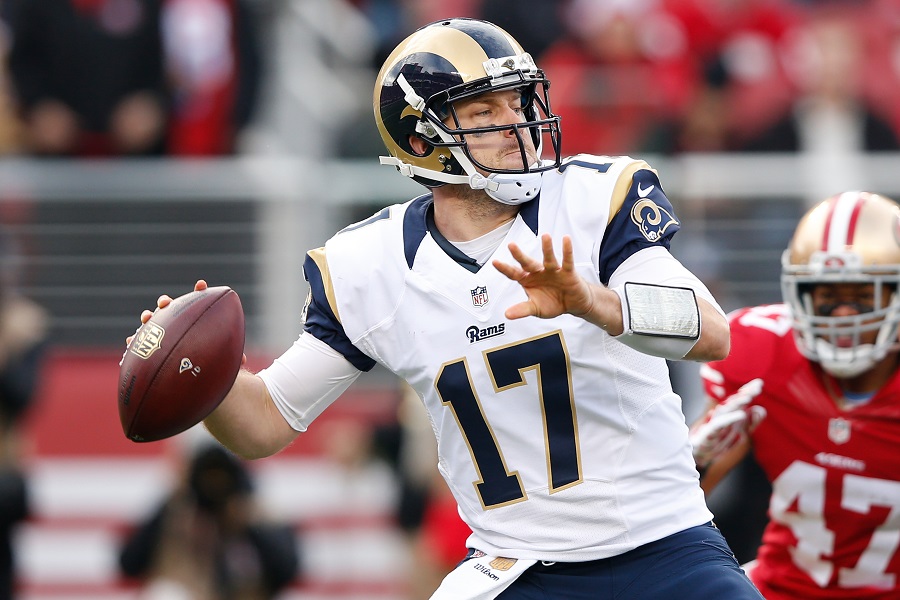 While Keenum is a restricted free agent, he'll still make this list in the No. 5 spot. Keenum started six games for the St. Louis Rams in 2015, and there's a good chance that he'll get a chance to return to the Rams (now in Los Angeles).
At the age of 27, Keenum did show upside at times throughout his starts, completing an average of 60.8 percent of his passes. He also threw for 828 yards, four touchdowns and one interception. In all honesty, it's tough to tell what the future holds for Keenum, but the fact is, he's got a great opportunity in front of him with the Rams.
Time is going to tell for Keenum, but even with that said, the Rams are likely going to look to find their quarterback of the future, so the 27-year-old is going to have his work cut out for him.
No. 4 Sam Bradford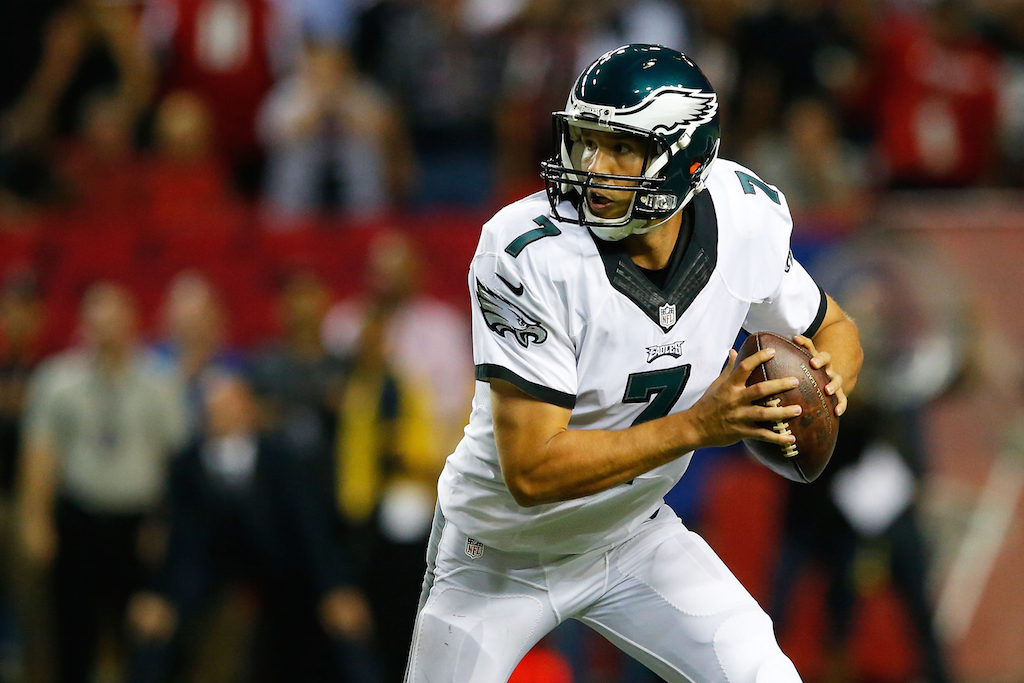 Some sites are still really, really high on Sam Bradford. Unfortunately, we just aren't one of them. Bradford played in 14 games last year for the Philadelphia Eagles, throwing for 3,725 yards, 19 touchdowns and 14 interceptions. Tack on his six fumbles and you have a pretty brutal year.
Regardless, it seems like Bradford at least wasn't the right fit for Chip Kelly's system. The question is, will he be a fit for someone else's system? It's possible, and if we didn't believe there to at least be a chance of it, he wouldn't be on this list.
It seems likely that Bradford will actually return to Philadelphia, but if he doesn't, it seems more likely that a team attempts to sign him as a backup, or maybe a team looking for a one or two year starter while they mold a rookie could give him a run.
No. 3 Brock Osweiler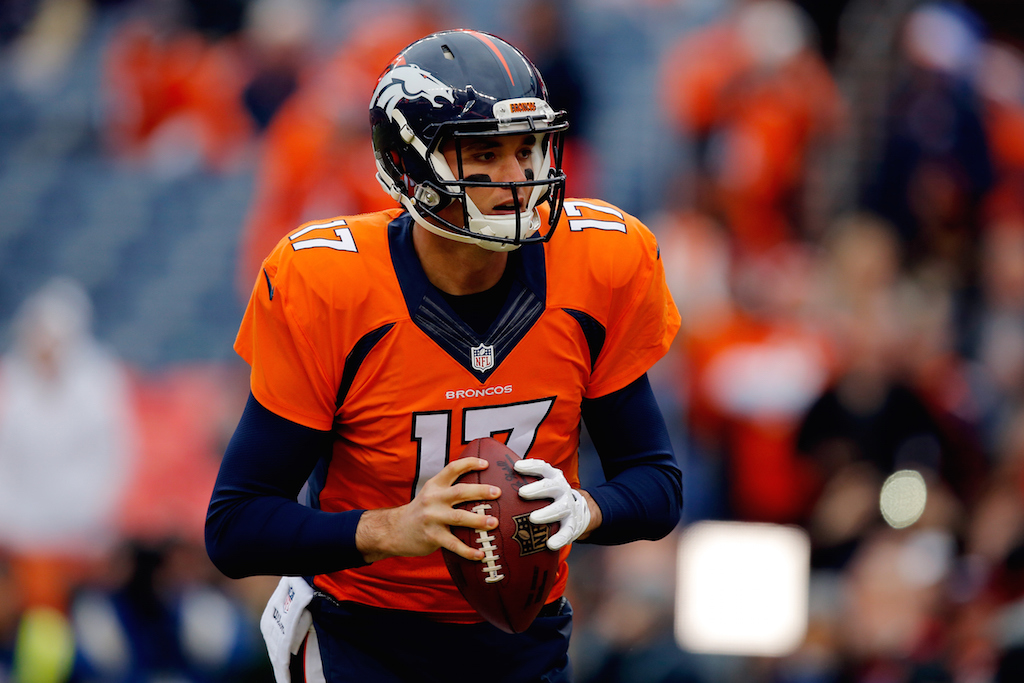 Osweiler is more than likely going to remain with the Denver Broncos, especially since Peyton Manning may be playing in his final NFL season. Regardless, he's set to become a free agent, meaning that the two sides will have to work out some kind of a deal this offseason.
What makes that even more interesting, is how to set up a fair contract for a player who had thrown just 30 total passes before this season. Obviously, he played in more games in 2015, throwing for 1,967 yards, 10 touchdowns and six interceptions. His quarterback rating was only 86.4, but we saw glimpses of a talented quarterback.
Is Osweiler the future in Denver? It's possible, but that'll be seen over the next few seasons, assuming that that he re-signs this offseason.
No. 2 Ryan Fitzpatrick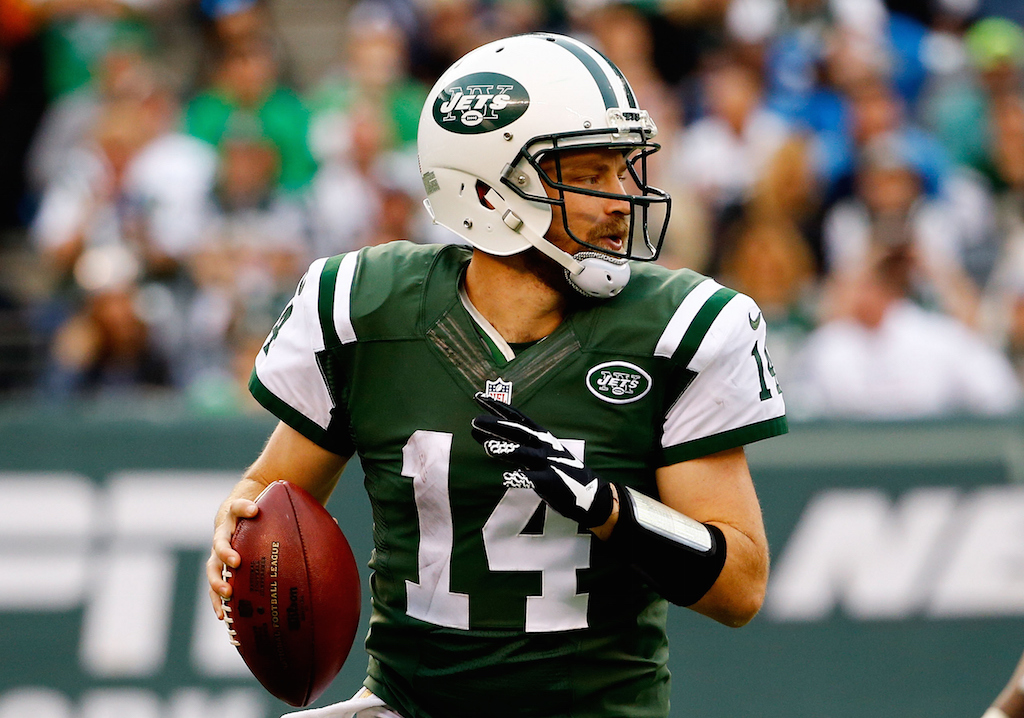 Fitzmagic may have been a journeyman to this point in his career, but that doesn't mean that he doesn't have tremendous upside still. While he's 33 years old, he's coming off the best season of his career, one in which he threw for 3,905 yards, 31 touchdowns and 15 interceptions. He also tacked on two rushing scores as well. Not bad for a guy who has now played for six NFL teams, right?
Best of all, the New York Jets are in a spot where there's a good chance they look to move on from Geno Smith, and have hopes that last year's draft pick Bryce Petty may turn into their future quarterback. Fortunately for them, it may not be a rush to push him into action, as re-signing Fitzpatrick would give them plenty of time to continue with Petty's development.
No. 1 Kirk Cousins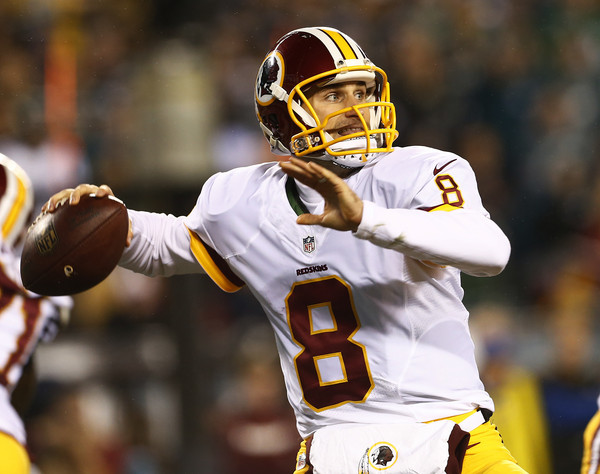 Captain Kirk takes down the top spot, which probably doesn't surprise many people. While he's the top free agent on this list, Chris Wesseling of NFL.com reported that the Washington Redskins general manager, Scot McCloughan, wants to give Cousins a long-term deal.
With that said, will the two sides be able to reach a deal? Well, if the Redskins are looking to pay Cousins like an elite quarterback, then they obviously will. On that note, no one actually knows what type of quarterback Cousins will wind up being in his career, so there's still plenty of risk involved.
Cousins had a stellar 2015 season, completing 69.8 percent of his passes for 4,166 yards, 29 touchdowns and 11 interceptions. He also rushed for five scores as well. Cousins is going to get paid by someone this offseason, and the best bet is that it will be the Redskins.
All statistics courtesy of ESPN
Follow Jeff Smith on Twitter @JSM8ith