4 NFL Games Whose Odds Seem Just a Bit off in Week 4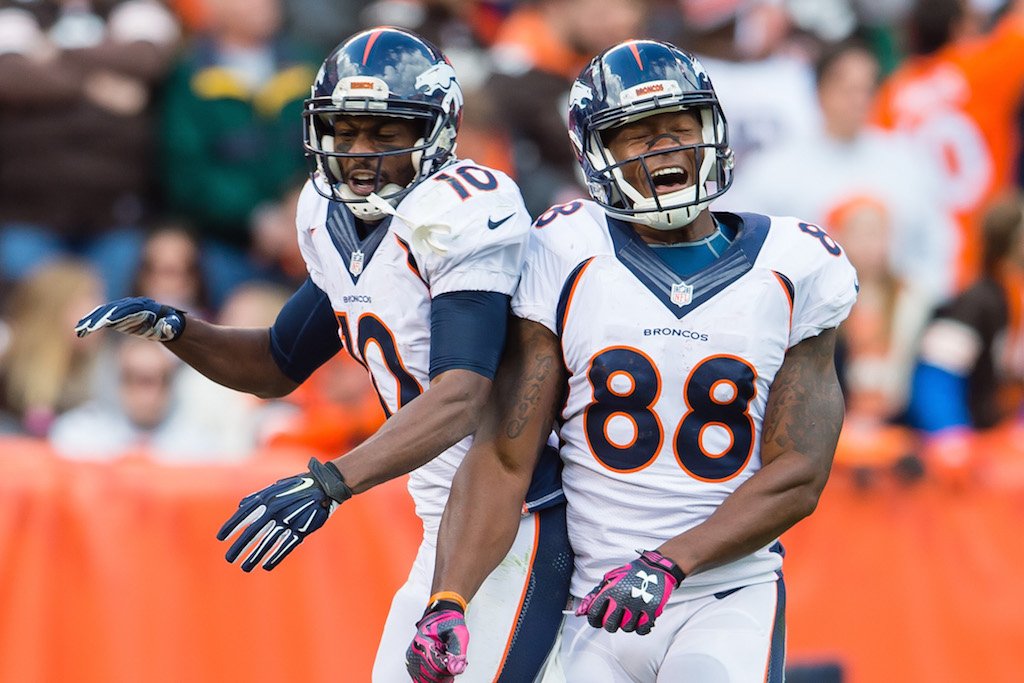 Expectations, surprises, great outcomes, and terrible performances fill the 2016 NFL regular season so far. Through three weeks, we've seen a dynamic mix of everything you could possibly imagine — which makes the NFL so fun — and it's only going to get more competitive as the season goes on. Now, the attention shifts to Week 4 of the regular season, which features our first bye weeks and some great NFL games on the schedule.
Interestingly, some of these matchups are projected to be quite a lot closer than they probably will turn out to be. We're going to take a look at four NFL games with odds that seem just a bit off heading into Week 4. These matchups may turn out much differently. Plan accordingly.
1. Denver Broncos (-3) vs. Tampa Bay Buccaneers
The Tampa Bay Buccaneers are currently struggling to find any semblance of an identity. While they scored 32 points against the Los Angeles Rams, their lackluster defense just allowed a team that scored nine points total over their first two games to score 37 points in Week 3. Prior to that, a strong Arizona Cardinals defense dominated the Bucs, 40-7.
While this game does give Tampa Bay the home-field advantage, the fact is that the Denver Broncos' defense still proves to be elite, while their offense is more than capable of moving the ball. Denver should be the favored team by more than four points in this so-so matchup. Expect the Broncos to win this game by somewhere between seven and 10 points — even in Tampa Bay's hostile environment.
2. Seattle Seahawks (-2.5) vs. New York Jets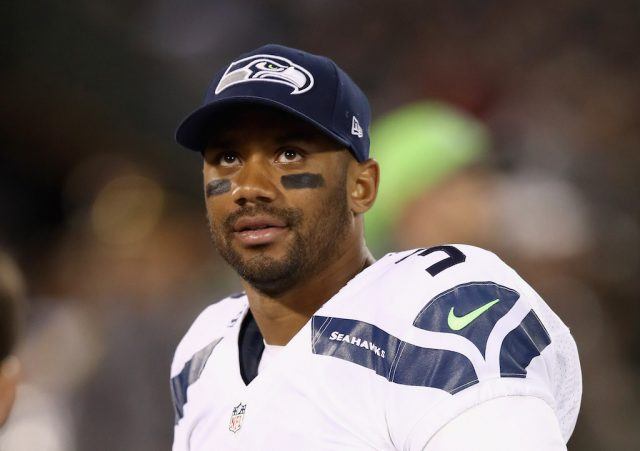 There may not be two teams headed in opposite directions after a one-week span more than these two. The Seahawks just rolled over the 49ers 37-18 in a game that wasn't actually that close. On the flip side, the Jets were dominated by the Kansas City Chiefs, 24-3. In the loss to the Chiefs, quarterback Ryan Fitzpatrick tossed a ridiculous six interceptions.
So, how will Fitzpatrick do against a Seahawks defense that currently ranks No. 2 in the NFL in passing yards allowed per game at just 162.7? Apparently, the oddsmakers think well enough to keep this game close all the way until the end. It seems like this one is wrong, but Russell Wilson's ankle injury may be factor as well. Even if that's the case, it's hard to justify Vegas favoring the Seahawks by such a minuscule amount.
3. Carolina Panthers (-3) vs. Atlanta Falcons
The reason why this one seems a bit off is more about some love for the Falcons compared to expecting the Panthers to just roll. Carolina is 1-2 on the season, with their lone loss coming against San Francisco. Last week, during their 22-10 loss to the Minnesota Vikings, Cam Newton was sacked eight times while throwing three interceptions. While the Falcons defense isn't great, their offense is pretty electrifying.
Carolina's struggles to this point in 2016 are a cause for concern, while the Falcons are averaging a league-best 34.7 points-per-game. Making the Falcons underdogs at home in Week 4 after how they are performing does seem a bit disrespectful. However, it seems that oddsmakers will continue riding the Panthers bandwagon.
4. Dallas Cowboys (-2) vs. San Francisco 49ers
No Tony Romo. No Dez Bryant. No problem! Well, Bryant may actually play, but even with that said, this has become the Ezekiel Elliott and Dak Prescott show for the Cowboys. To go along with that, Cole Beasley is as reliable as they come for the Cowboys. Now they draw a team that lost their previous two games by a combined 38 points.
The 49ers are great in season openers, proving this again in 2016 when they defeated the Rams, 28-0. Unfortunately, the 49ers immediately reverted back to form, and even while this game is played in San Francisco, it's unlikely to matter. The Cowboys should be favored by closer to six or seven points, especially with how well they've played as of late.
Statistics courtesy of ESPN and Pro-Football-Reference.