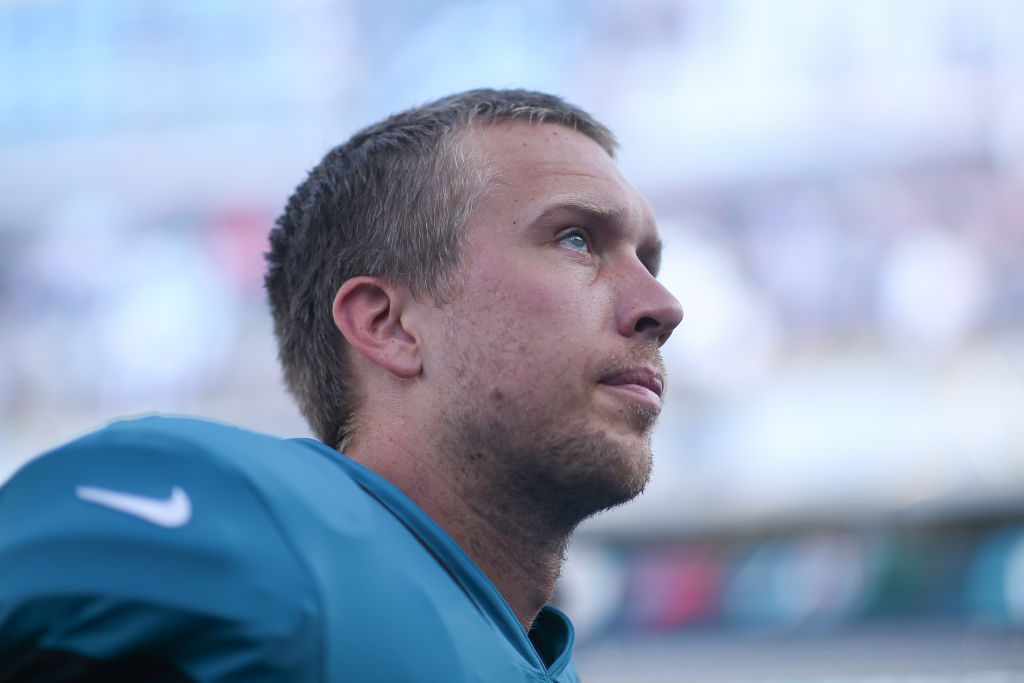 NFL: Gardner Minshew Takes Over at QB After Nick Foles Breaks Clavicle
When Nick Foles left the Jacksonville Jaguars' game with a broken clavicle, rookie Gardner Minshew stepped in and played well. What's next?
Less than one quarter into his Jacksonville Jaguars career, a shoulder injury forced Nick Foles out of the game. X-rays would go on to show that the shoulder injury was a broken clavicle that would require surgery to repair. While there is no immediate time table for Foles' return to action, these types of injuries generally require 6-8 weeks to recover from.
With Foles knocked out in the first quarter, rookie backup quarterback Gardner Minshew took over as the team's starter for the rest of the game. He performed quite well in his NFL debut, completing 22 of his 25 passes for 275 passing yards and two passing touchdowns with one interception.
Nick Foles has had collarbone issues before
This won't be the first time that Nick Foles has dealt with a broken clavicle. Back in 2014, Foles had his season cut short with this same injury, missing the final eight games of the season for the Philadelphia Eagles. He did not require surgery on the break that time.
Foles had the worst season of his career coming off of that injury in 2015, starting 11 games for the St. Louis Rams and completing just 56.4% of his passes for 2,052 passing yards and seven touchdowns with 10 interceptions. This was his last season as a full-time starter as he spent 2016 as a backup in Kansas City and 2017 and 2018 as a backup in Philadelphia.
Fortunately for Foles, his stint as a backup with the Eagles led to a career resurgence and a Super Bowl MVP Award. The Jaguars inked Foles to a four-year, $88 million contract with $50 million in guarantees this offseason; this wasn't the start that they were looking for.
Gardner Minshew looks ready for the big time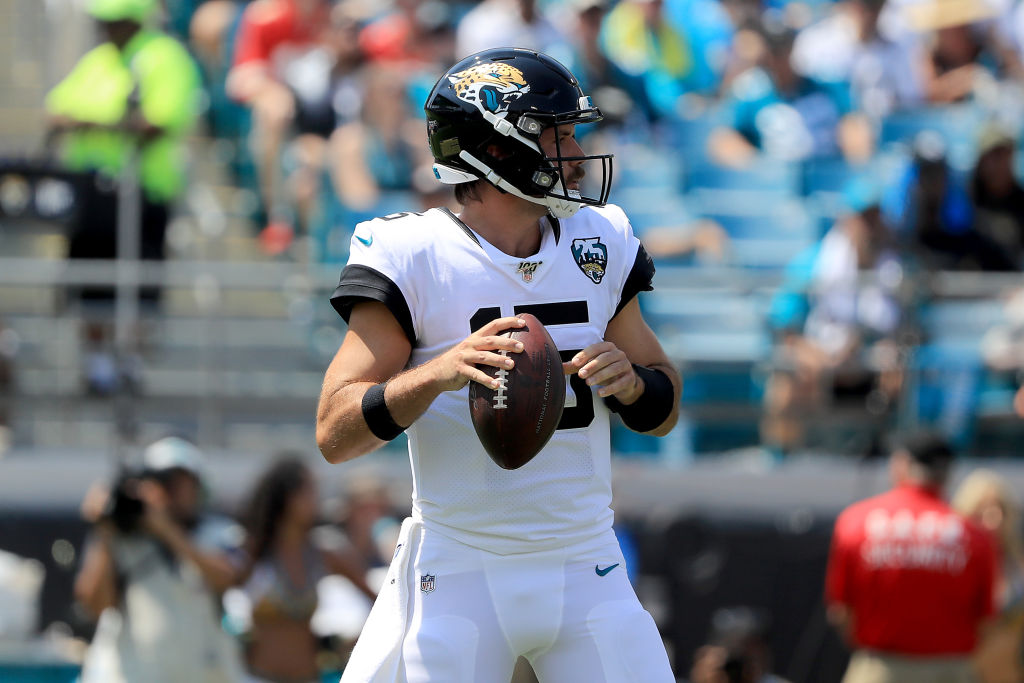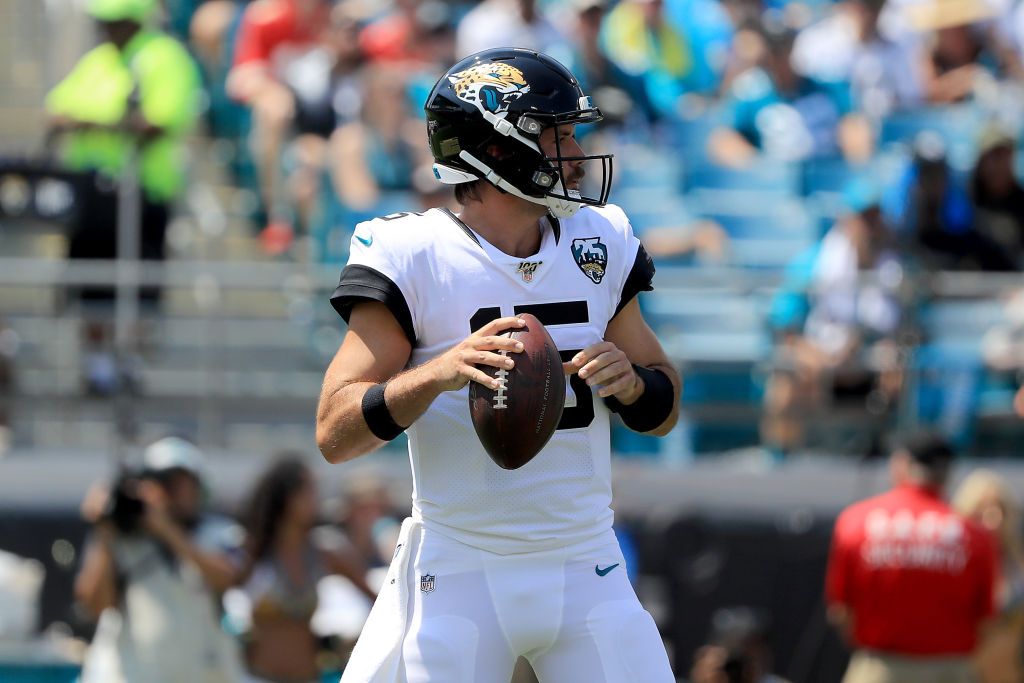 Gardner Minshew became an instant fan favorite running Mike Leach's offense at Washington State last season. After playing the first two seasons of his college career with the East Carolina Pirates, Minshew transferred to Washington State in and led the Cougars to one of their best seasons in program history.
The Cougars went 11-2 in 2018, capping off their strong season with a win in the Alamo Bowl. Minshew went 468-for-662 (70.7%) for 4,776 passing yards and 38 passing touchdowns with only nine interceptions. His incredible season led to the young quarterback finishing fifth in Heisman Trophy voting in 2018, and getting drafted by the Jaguars in the sixth round of the 2019 NFL Draft.
Who will the Jaguars get to back Minshew up?
Jacksonville entered the season carrying only two quarterbacks in Foles and Minshew. With Foles now out for at least a month, the Jaguars will need to add another quarterback. Minshew did more than enough in his debut performance to lock down the starting job in Foles' absence, but he'll need a backup.
As expected, social media was quick to point out that Colin Kaepernick is still available. Tom Coughlin stated back in 2017 that he had no interest in Kaepernick, so it's hard to believe that anything has changed. But are there really any other better options available?