NFL: Giants' Saquon Barkley Eyeing Early Return
The New York Giants are heading through their second week without the services of star running back Saquon Barkley, who suffered a high-ankle sprain in Week 3 against the Tampa Buccaneers. Barkley has been steadily improving through his recovery from the injury that has now brought into question a possible early return to the field.
How Saquon Barkley suffered his ankle injury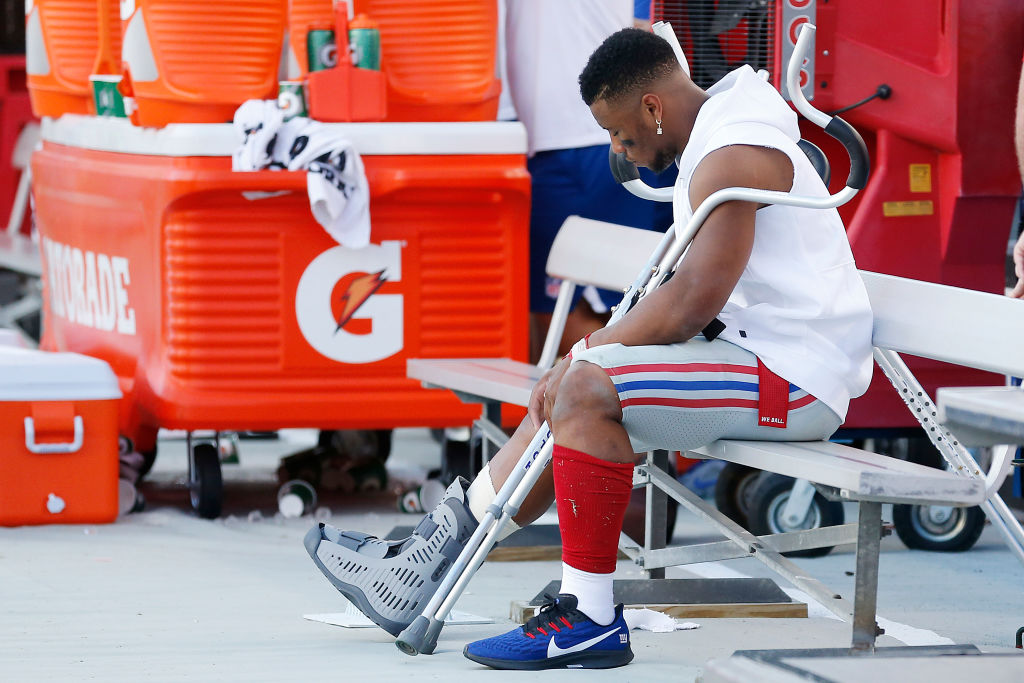 In a contest that was spotlighted by the stellar debut of rookie quarterback Daniel Jones, Barkley's injury was a bit overshadowed. He suffered the injury after catching a pass out of the backfield to which he was tackled heading towards the sideline, landing awkwardly on his ankle.
Barkley was immediately taken out of the game and declared out for the remainder of the contest. The Giants were able to pull off a second-half comeback over the Buccaneers, but it saw the second-year back placed a 4-to-8 week timetable for his return from the injury.
Since then, he has been moving through the rehab process that saw him work his way out of a walking boot this past Sunday. There has been a complete forward march in what has been a speedy recovery, possibly opening the door to a much sooner return than that originally anticipated time frame.
Saquon Barkley targeting a Week 6 return
Falling in line with this tremendous progress from a high-ankle sprain, Barkley has rapidly ramped up the level of physical activity that he can handle.
He was back on the practice field on Tuesday seen stretching with teammates. He had also gone through some drills where he was sprinting and cutting with trainers after practice, according to Jordan Raanan of ESPN.
Shortly following this significant step forward in Barkley's recovery, it was reported by Raanan that he is aiming to make his return to the field for Week 6 action next Thursday night against the defending Super Bowl champion New England Patriots. That would mark less than three weeks after suffering his ankle injury.
What also makes the situation promising is that the Giants have yet to rule out Barkley for this week's game against the Minnesota Vikings. This alone shows that he has greatly improved in a short span of time.
Giants should tread cautiously with Saquon Barkley's injury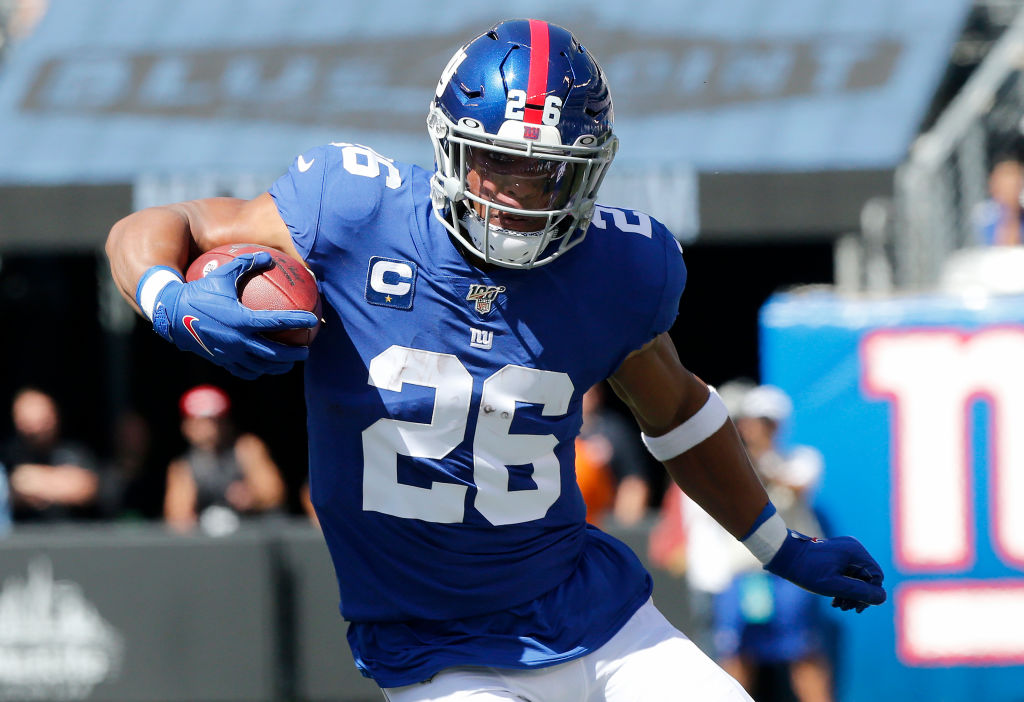 This may be highly encouraging news for the Giants, but it's something that they will and should handle with caution. Barkley is recovering from an injury that could linger or reoccur if it is not handled correctly.
There isn't any rush to get him back on the field sooner than he's ready to do so given his importance to their offensive game plan and long-term future with the franchise. In his absence, the team has received steady production from backup running back Wayne Gallman.
Gallman put forth a solid outing in the 24-3 win over the Washington Redskins in Week 4, notching 63 rushing yards on 18 carries with a touchdown along with six catches for 55 receiving yards and a touchdown. This may have only been one game, but it does show that the Giants have a viable option in the backfield while Barkley is still on the mend.
It was also an opportunity to allow Jones to show what he can do as the primary factor in the offense. He has had his bumps along the way, but he has proven to be a steady option under center that can lead the team to success.
Nonetheless, the Giants will continue to monitor Barkley's recovery closely as he trends forward towards an early return to the field.