NFL: Giants' Saquon Barkley Gives Details On His Return
Since suffering a high-ankle sprain in Week 3 action against the Tampa Bay Buccaneers, New York Giants star running back Saquon Barkley has been on a steady recovery. It has pushed forth the notion that he will be back on the field much sooner than the original estimated 4-to-8 timetable. In light of that, Barkley has spoken out about the entire rehab process.
Saquon Barkley's speedy recovery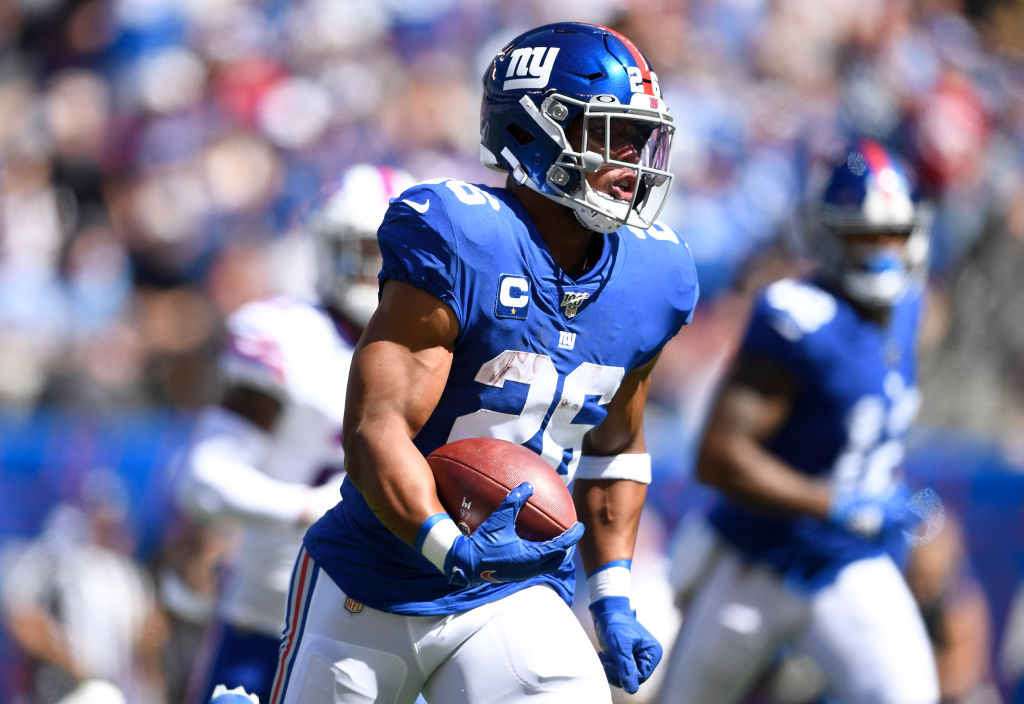 The second-year running back is dealing with the first setback of his career after injuring his ankle against the Buccaneers. It immediately drew concern that he would be out of the mix for at least the next month.
However, Barkley has had a highly impressive recovery from the injury that saw him get out of his walking boot after just a week. He followed it up earlier this week by participating in on-the-field drills in practice without any notable limp or hindrance.
It has fueled the conversation that he will be back for Week 6 action against the defending Super Bowl champion New England Patriots on Thursday night. That would mark less than three weeks from when the injury occurred.
His quick recovery had even brought into discussion his potential availability for Sunday's game against the Minnesota Vikings. The Giants elected to keep him off the field for Week 5 action, but it's clear that Barkley isn't far from being back in the fold.
Saquon Barkley's unwavering belief
The 22-year-old has had an incredibly fast recovery from an injury that typically cost players the bulk of a season.
It has been an ailment from the get-go that Barkley didn't envision himself being out of action for a significant time frame. According to Kimberly Jones of the NFL Network, the Giants running back voiced that the 6-to-8 week recovery time didn't make sense to him.
"Maybe because of my competitive nature. How are you going to tell me (that)? No one was in the doctor's office (with me), no one has seen my ankle, everyone's different. I think an important thing that Dr. Anderson and Dr. O'Malley said was, 'You treat the patient, not the injury.' When I heard that, I just took it to heart…Everyone's putting these messages out there and no one heard from my mouth that I'm out six-to-eight weeks. That made no sense at all."

Barkley's mindset, along with his freakish athleticism, has him on the fast track to make his return much sooner than expected.
Will Saquon Barkley return against the Patriots?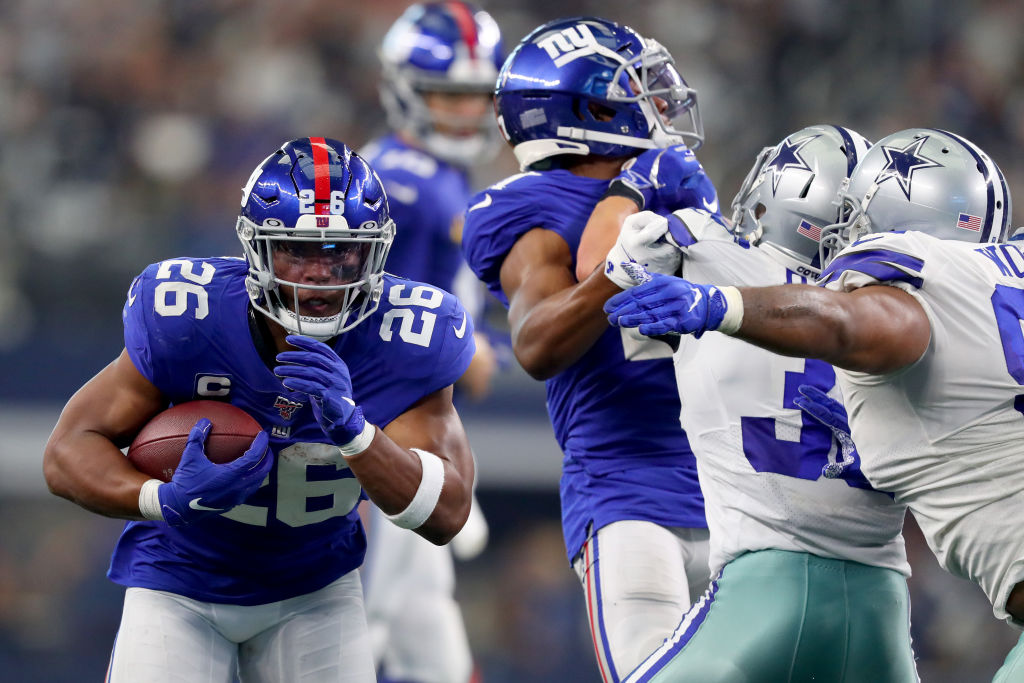 At this point, Barkley has given no reason to believe that he will not be back as soon as Week 6 action against the Patriots.
The fact that he has been able to take part in drills without any limitations has been nothing short of remarkable. Barkley's return will provide a huge spark to the offense that has continued to take off with rookie quarterback Daniel Jones under center. 
Before the injury, the reigning NFL Offensive Rookie of the Year was off to a tremendous start with back-to-back 100 rushing yard performances. Barkley has a chance to get back on that pace while potentially pushing the Giants into contention for the NFC East division title.
New York will likely take a precautionary route with their handling of the situation, but the Pro Bowler has shown no cause for concern that he shouldn't be back on the field on Thursday night.