NFL: Giants Shouldn't Rush Saquon Barkley Back
The New York Giants ventured into their first week without star running back Saquon Barkley as rookie quarterback Daniel Jones continues to lead the charge. New York cruised to a win at home over the struggling Washington Redskins, but the conversation has begun to grow that Barkley is aiming to be back sooner than expected. This possibility may be on the table, but there are plenty of reasons why the team should be patient with his recovery process.
Saquon Barkley expected to be sidelined for 4-to-8 weeks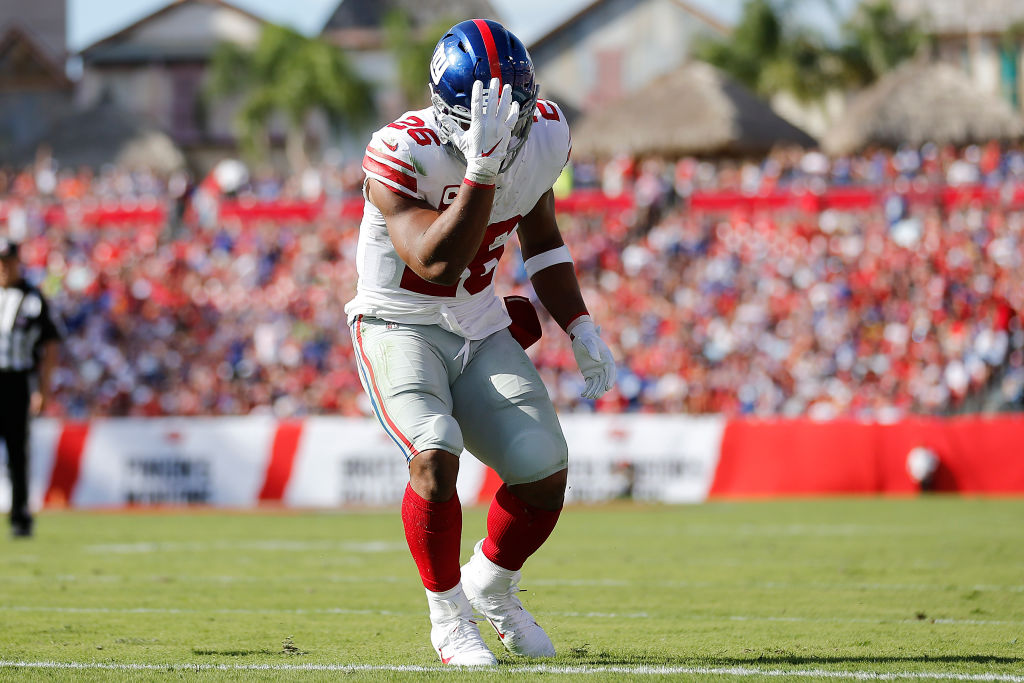 Through the first two weeks of the season, Barkley got his second year off to a tremendous start after tallying 237 rushing yards and a touchdown along with seven catches for 47 receiving yards.
This saw him record back-to-back 100 rushing yard performances that had him on pace to notch a career-best year, besting his Offensive Rookie of the Year campaign. However, Barkley experienced a setback in Week 3 action against the Tampa Bay Buccaneers after suffering a high-ankle sprain.
The injury is expected to keep him out of the lineup for at least 4-to-8 weeks, which the open end of the timetable gives a clear indication of how difficult this type of injury is to truly assess. Simply put, Barkley will be out of action for at least a month.
Saquon Barkley aiming for earlier return
Since being diagnosed with the injury, things have continued to trend in a forward direction for Barkley in his recovery.
The 22-year-old has avoided surgery to correct the issue that would have likely required a longer timeframe to heal. On top of that, there are reports that Barkley was already walking without a boot on Sunday, which has only pushed him further to beat the anticipated recovery timetable.
It is certainly a promising development for the suddenly surging Giants that their star running back may return sooner than expected. When healthy, Barkley has shown to be a game-changing talent behind his big-play ability along with being an elite factor in both the running and passing game.
Giants should be patient with Saquon Barkley's recovery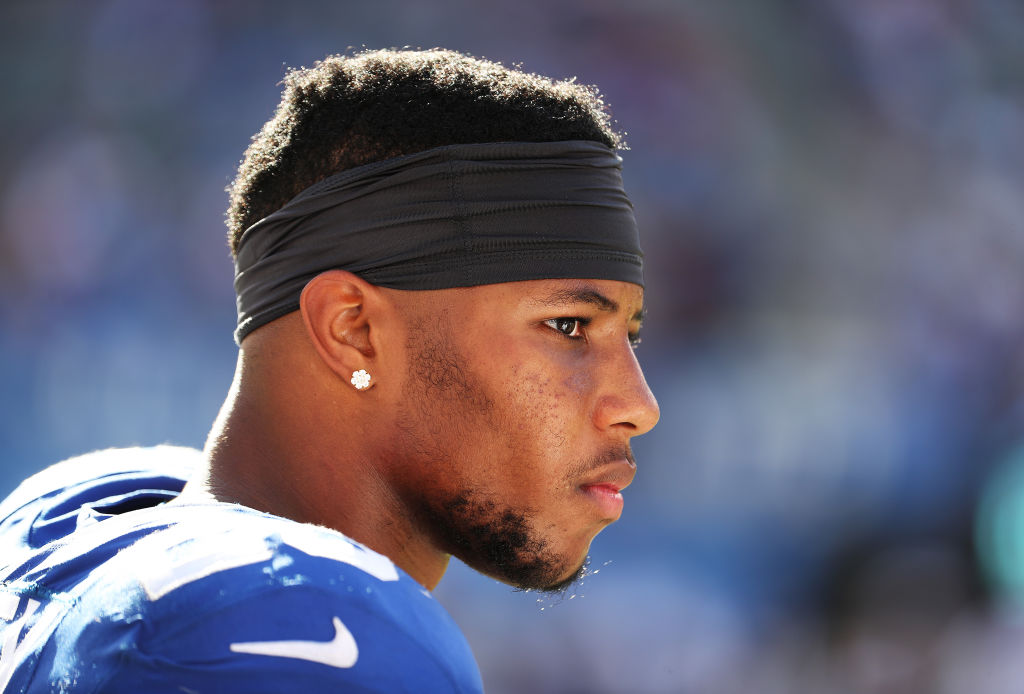 The Giants have continued their forward march after easing past the Redskins in Week 4 action, putting them just one game behind the Dallas Cowboys for the lead in the NFC East.
New York would more than welcome an early return from Barkley, but there doesn't appear to be an overly urgent need to have him back sooner than expected. It may have been just one game, but backup Wayne Gallman proved he can handle his own in an expanded role as he notched 63 rushing yards on 18 carries with a touchdown along with six catches for 55 receiving yards and a touchdown.
Granted, this performance came against a winless Redskins team, it does show that Gallman can provide stable production in Barkley's absence. Rookie quarterback Daniel Jones also showed dependability despite throwing a pair of interceptions against Washington by making strong use of his two best options in the passing game in wideout Sterling Shepard and tight end Evan Engram.
The Giants will also be welcoming back former Pro Bowl wide receiver Golden Tate with his four-game suspension now completed. New York does have a tough slate of games over the next five weeks with matchups against the Minnesota Vikings, New England Patriots, Detroit Lions, and Cowboys, but it looks like they should be able to at least remain afloat offensively with Barkley sidelined.