NFL Great Dan Marino's Son Avoided Football but Excels in an Entirely Different Sport
Being the son of a professional athlete makes it hard to live up to your parent's legacy, especially when your parent is a Hall of Famer in his sport. That's the situation that Joey Marino finds himself in. The son of longtime NFL quarterback Dan Marino, Joey became an athlete but was able to avoid comparisons to his famous father. That's because the younger Marino took up a different sport than his dad. Joey is a golfer, and while he never reached the top of the sport like Dan did in the NFL, he excelled on the course. He was so good that he's now the head coach of a college golf team.
Dan Marino's NFL career and family life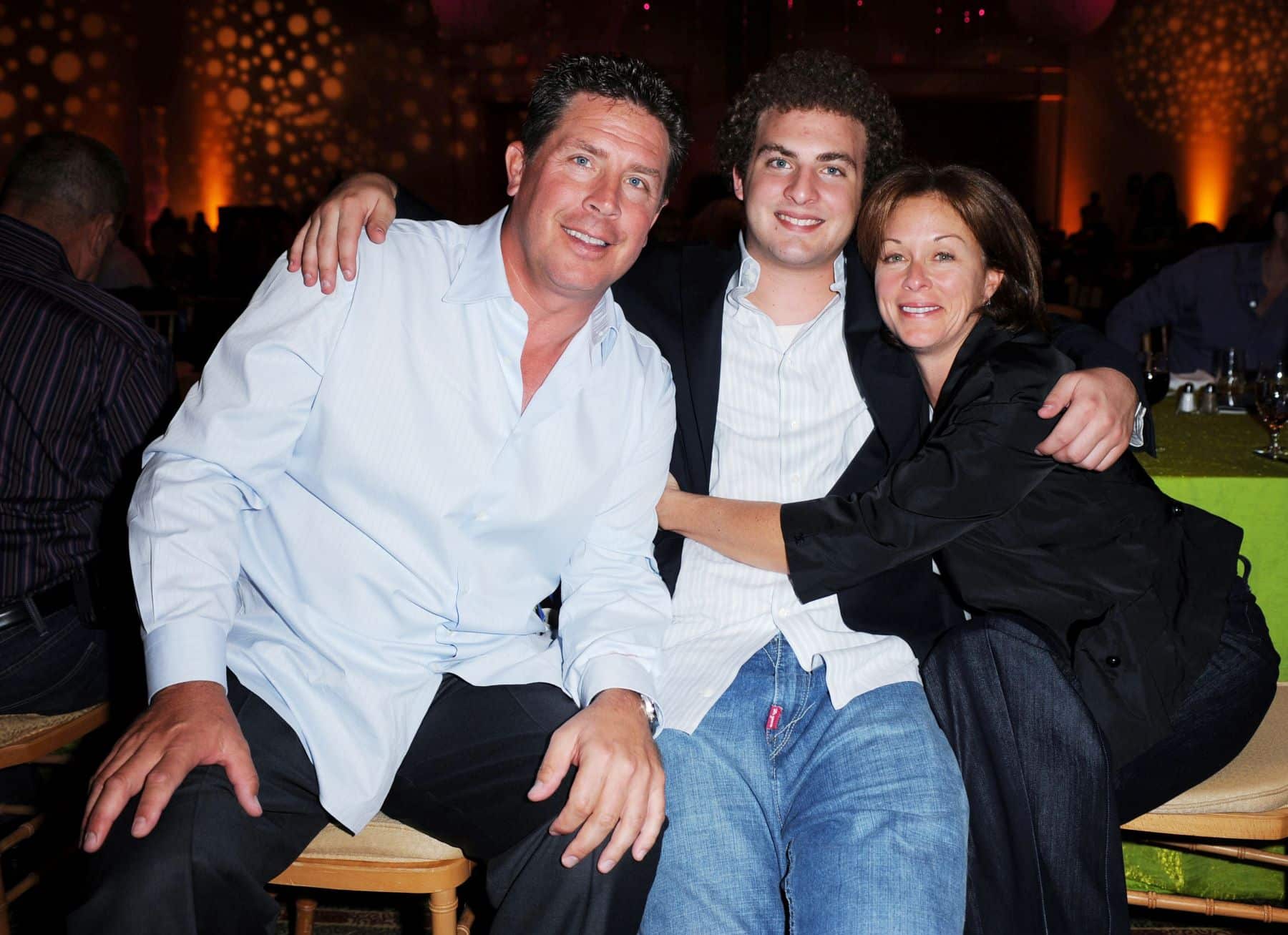 Dan Marino had a Hall of Fame career in the NFL, but the biggest knock against him is he never won a Super Bowl during his 17 seasons with the Miami Dolphins. What he did do, per Pro Football Reference, is throw for 61,361 yards and 420 touchdowns, with 252 interceptions. The first-round draft pick was named the AP Offensive Player of the Year in 1984, his second year in the league, and won the MVP that season. He is a nine-time Pro Bowler and was inducted into the Pro Football Hall of Fame in 2005.
Dan married his wife, Claire, in 1985, and the couple had six children together; the two youngest were adopted. Those aren't the quarterback's only children, though. In 2003, Marino became an NFL analyst for CBS Sports. During his time at the network, he began a secret affair with a production assistant named Donna Savattere, according to Bleacher Report. The two had a secret love child in 2005, and while Dan told his wife about the infidelity, it didn't become public until the New York Post broke the news in 2013. He then publicly admitted to the affair.
Joey Marino excels in his golf career
The Miami Herald writes that Joey spent a brief time in pee-wee football, but he didn't play beyond that limited exposure. Instead, he became a golfer. He was good enough to earn a scholarship to the University of North Florida. His father is famous for playing quite a bit of golf himself, and the father-son duo has played numerous rounds of golf together at various courses. Among them is Grande Oaks, the home course of Nova Southeastern University. That's notable because Joey is the head coach of the school's men's golf team, a position he has held since 2018.
Not all of Dan Marino's children are as successful as Joey
Joey has achieved a bit of success in his life, but not all of his siblings can say the same. Older brother Michael was diagnosed with autism at a young age, according to the Palm Beach Post, and served as the inspiration for his parents to start the nonprofit Dan Marino Foundation in 1992. As an adult, Michael is an autism activist himself and works as a professional DJ. His stage name is DJ One Trey, a reference to his father's uniform number with the Dolphins, No. 13.
Dan Marino is probably proud of what Michael has accomplished in his life, but he likely wasn't proud of what Michael did in 2018. That August, Michael — who was 30 at the time — was stopped by police in Fort Lauderdale, Fla., late one night and arrested for DUI. He was stopped less than half a mile from his home and had a blood alcohol of more than 2.5-times the legal limit of .08. The officer reportedly saw Michael run a stop sign while making a turn and caused two cars "to brake suddenly and hard to avoid a traffic crash," according to the arrest report.
RELATED: Peyton Manning Nearly Became Dan Marino's Replacement in Miami, but Jimmy Johnson and the Dolphins Decided Against a Wild Predraft Trade Instead