NFL: Here's Who Vegas Thinks Can Challenge the New England Patriots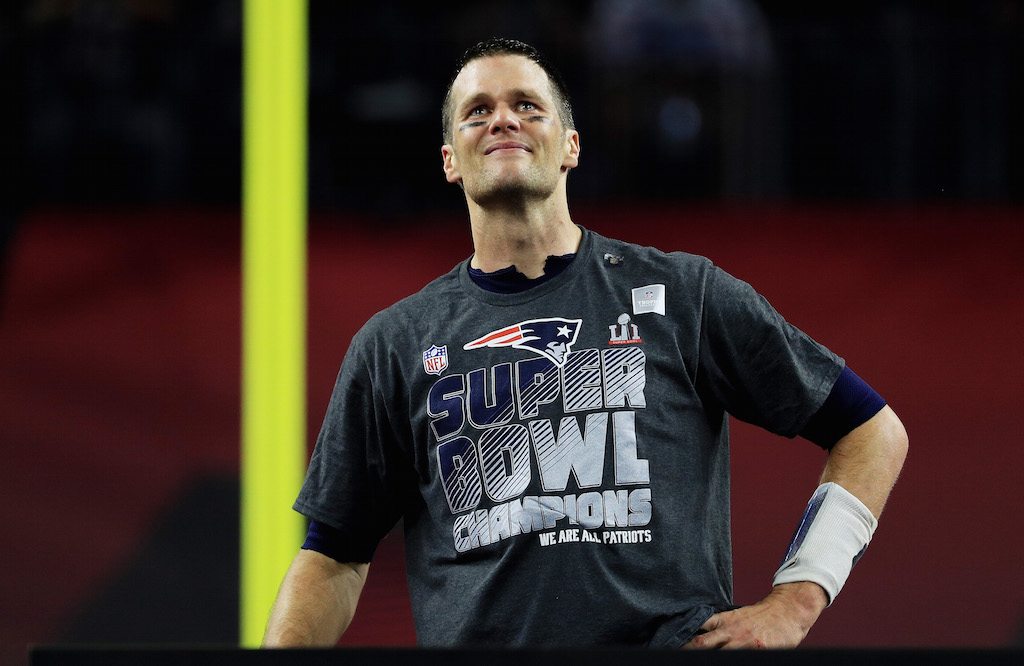 The 2016 NFL season is now officially in the books. After a year full of dramatic (and often surprising) twists and turns, the New England Patriots topped the Atlanta Falcons in what will likely go down as the greatest Super Bowl ever played.
With their win on Super Bowl Sunday, the Patriots captured their franchise's fifth Lombardi Trophy since 2001 and further strengthened their case for being the greatest dynasty in NFL history. On top of that, behind an amazing and record-breaking performance, Tom Brady ended all debates and established himself as the undisputed greatest quarterback of all time. If that weren't enough, Bill Belichick further cemented himself as the best head coach in NFL history as well.
Now that the excitement surrounding Super Bowl 51 has started to wear off — in case you missed it, Belichick started a chant, "No days off," during the Patriots' victory parade through the streets of Boston — it's time to move on to the 2017 NFL season. While a lot can (and will) change as free agency and the 2017 NFL Draft play out, these 10 teams currently have the best odds of winning Super Bowl LII in Minnesota next February.
10. (tie) New York Giants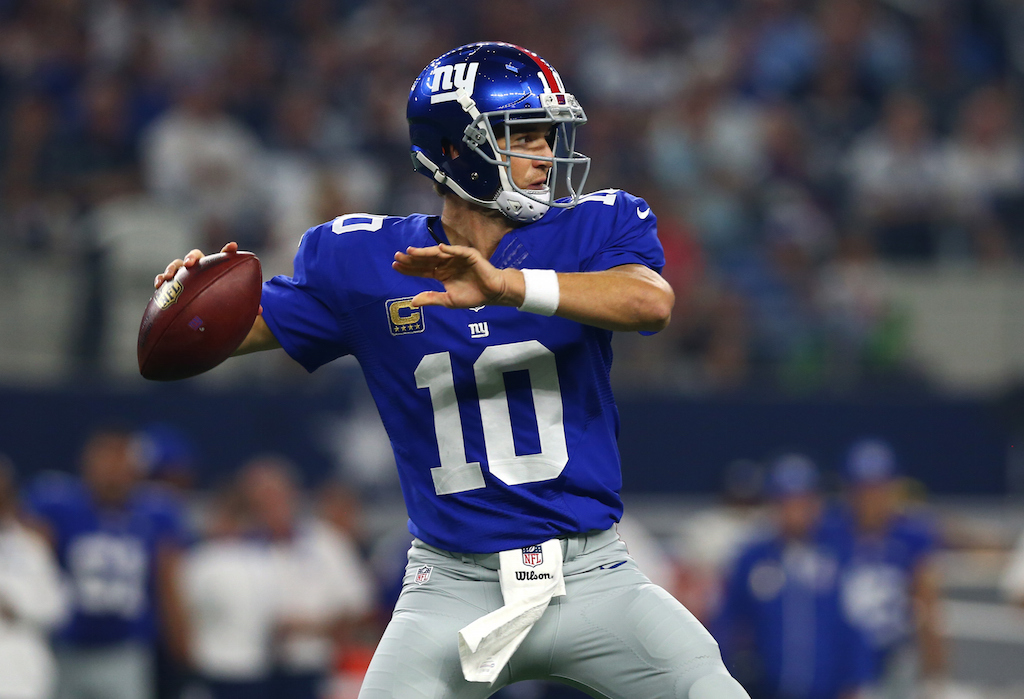 Odds: +2500 (25-1)
The Giants have the makings of a surprise Super Bowl contender in 2017. Thanks to their massive spending spree last offseason, they now have one of the better defenses in the league.
On the other side of the ball, the G-Men should have one of the NFL's most explosive passing attacks behind quarterback Eli Manning, wide receivers Odell Beckham Jr. and Sterling Shepard, and tight end Will Tye. If they can improve their rushing attack — Adrian Peterson could be an enticing option — the Giants will be a serious threat in the NFC.
10. (tie) Kansas City Chiefs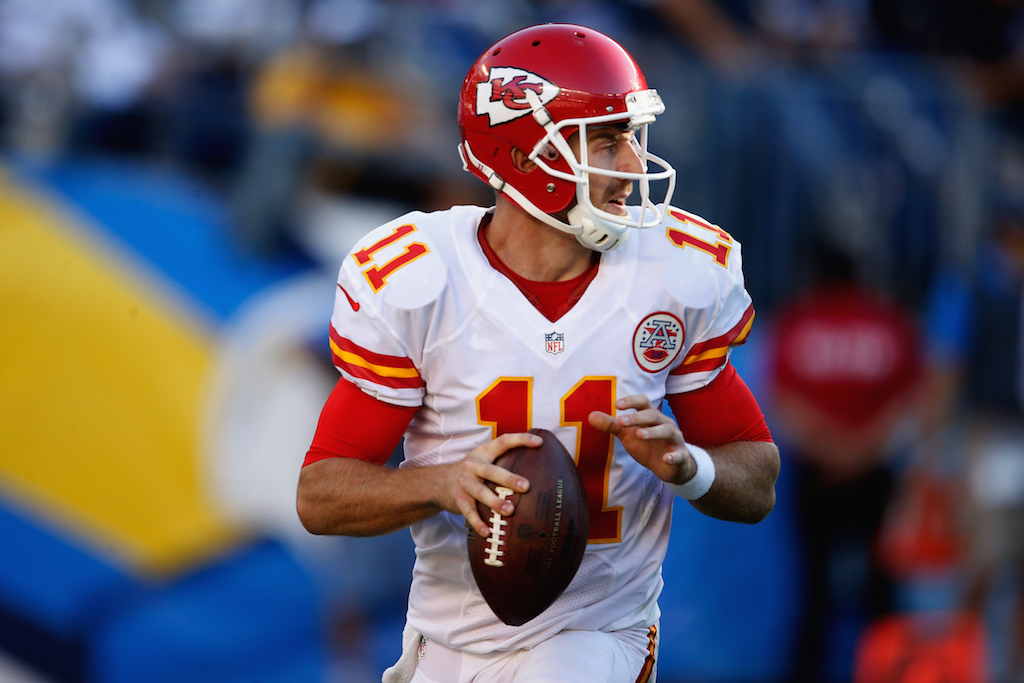 Odds: +2500 (25-1)
Will 2017 finally be the year that the Chiefs get over the hump in the AFC Playoffs? This upcoming offseason will go a long way toward answering that question.
The franchise has decisions to make on the respective futures of Pro Bowl-caliber players. such as safety Eric Berry (unrestricted free agent), Dontari Poe (unrestricted free agent), and running back Jamaal Charles (bloated contract), in addition to deciding how committed they are to Alex Smith as their franchise quarterback. Only time will tell if the Chiefs do enough to become serious contenders in the AFC in 2017.
8. Oakland Raiders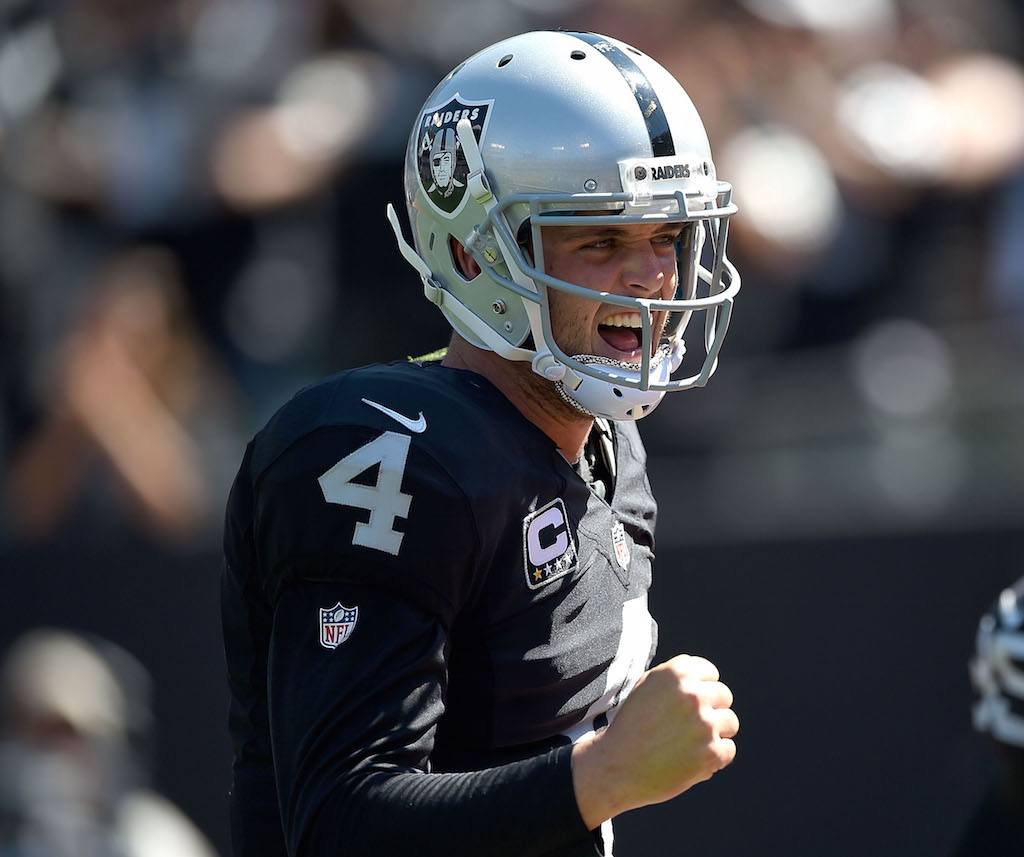 Odds: +2000 (20-1)
The days of the Raiders being a laughingstock on the field (off the field is another story) and a near-guaranteed win for their opponents are over. They now have one of the league's premier offensive lines; a franchise quarterback (Derek Carr); a dynamic wide receiver duo (Amari Cooper and Michael Crabtree); and the 2016 NFL Defensive Player of the Year (Khalil Mack). With a strong draft class this offseason, the Raiders will be contenders in the AFC in 2017.
7. Pittsburgh Steelers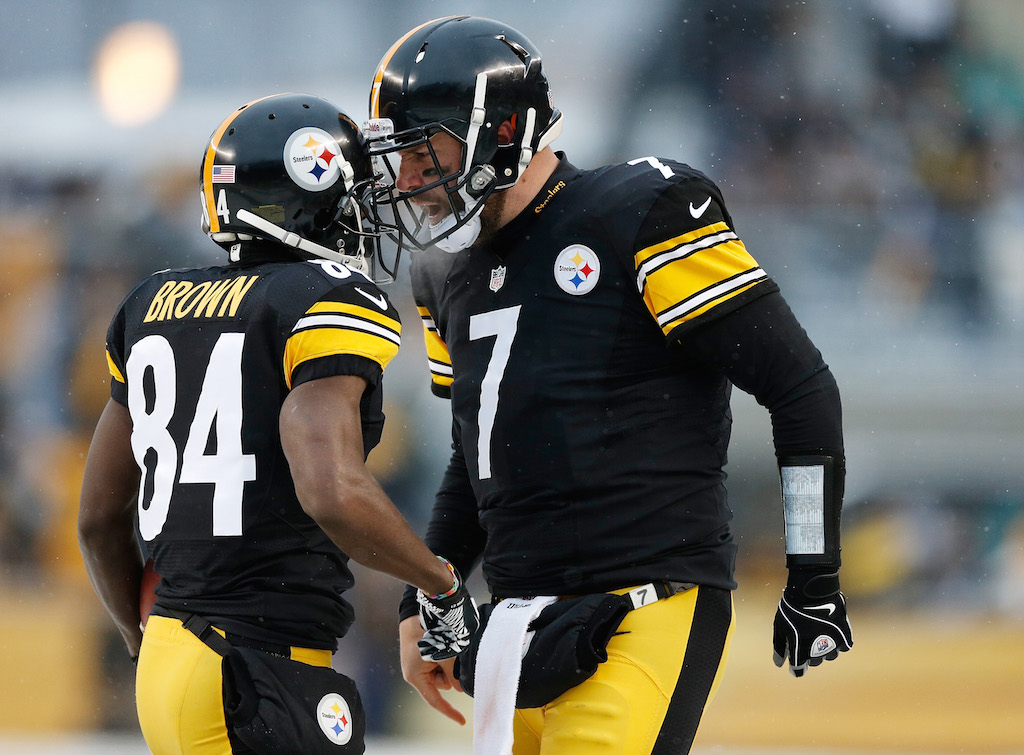 Odds: +1800 (18-1)
The Steelers came within one game of reaching the Super Bowl in 2016, and they should be even better in 2017. Their talented young defense will only get better this offseason, and they will again have one of the most explosive offenses in the league. The Steelers are currently projected to have just over $37 million in salary cap space at their disposal. This should allow them to add at least one impact player during free agency to go along with their 2017 draft class.
6. (tie) Seattle Seahawks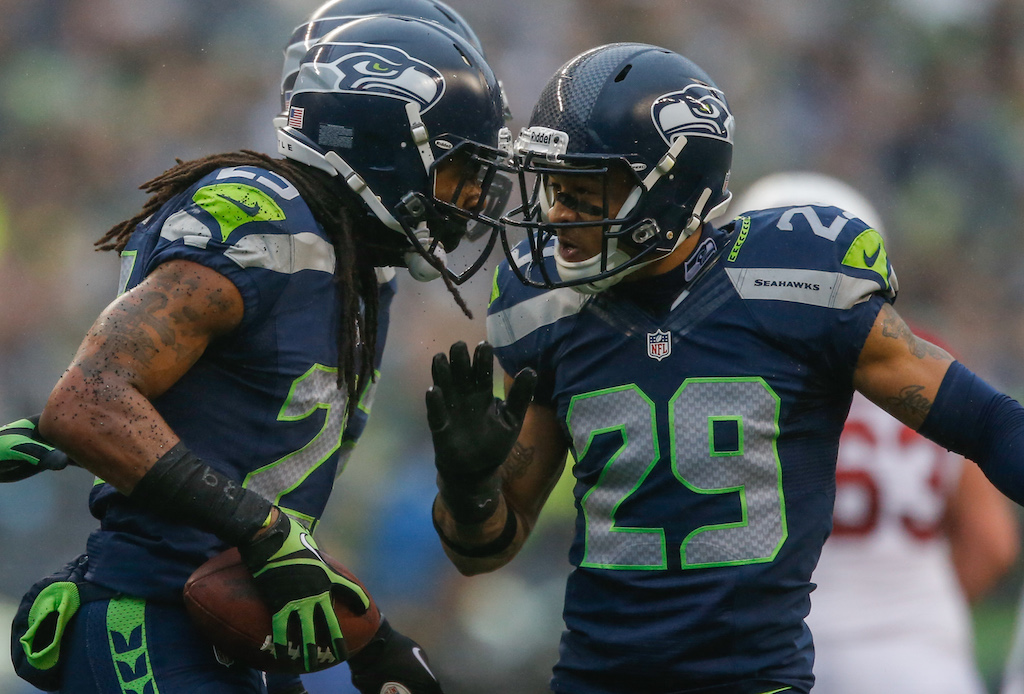 Odds: +1500 (15-1)
Simply put: With a productive offseason, the Seattle Seahawks will again be one of the top two or three teams in the wide-open NFC. As usual, their defense will be extremely tough (they need to add depth at cornerback, though), and their offense, while inconsistent, is full of playmakers (when healthy). If Seattle can improve their offensive line and rejuvenate their once-dominant rushing attack, they will be a difficult team to beat.
6. (tie) Denver Broncos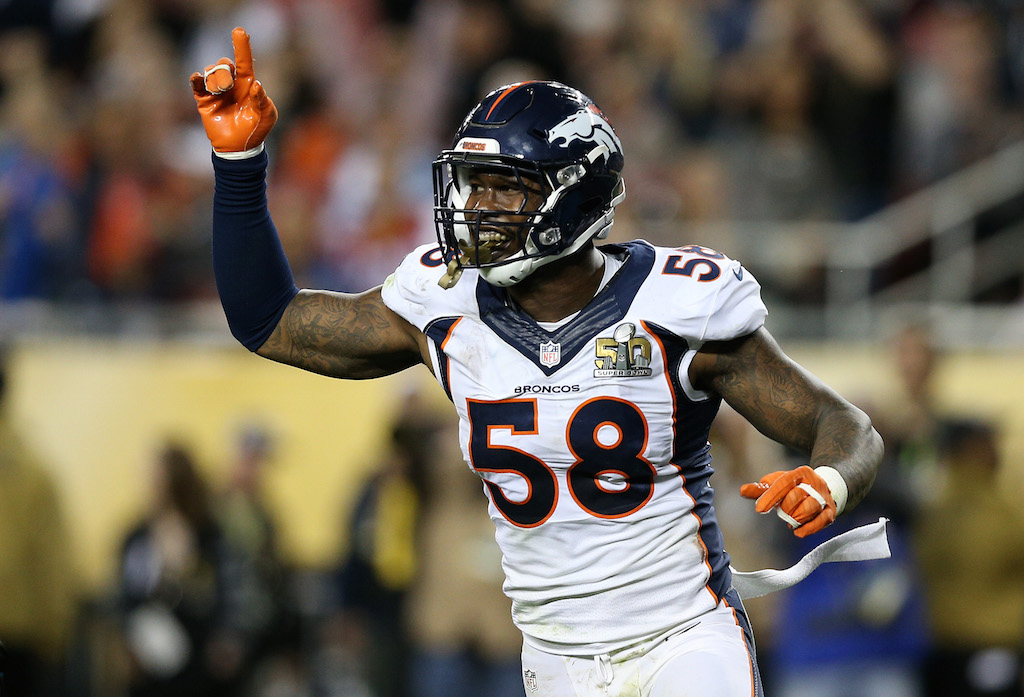 Odds: +1500 (15-1)
The Vegas oddsmakers are surprisingly optimistic about the Denver Broncos' Super Bowl chances in 2017. They will have a dominant defense once again, but a great deal of work still remains on the offensive side of the ball. To top it all off, they will break in a new (and first time) head coach (Vance Joseph).
With all that being said, if Denver can improve their offensive line and get better production out of their quarterback position (possibly by acquiring Tony Romo), they will likely be the biggest roadblock for the New England Patriots in the AFC.
4. (tie) Green Bay Packers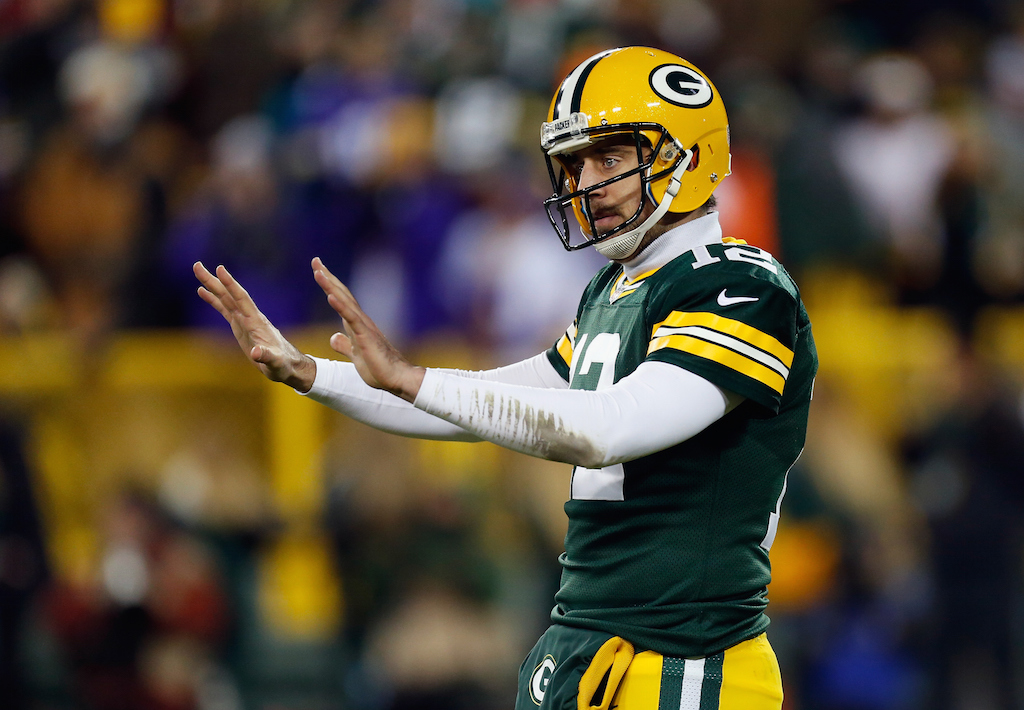 Odds: +1200 (12-1)
When it comes down to it, the Packers will only go as far as quarterback Aaron Rodgers can carry them in 2017. They can, of course, help their two-time MVP signal caller out by adequately addressing their running back position, and improving across the board on the defensive side of the ball. But at the end of the day, their success is dependent on the play of Rodgers.
4. (tie) Dallas Cowboys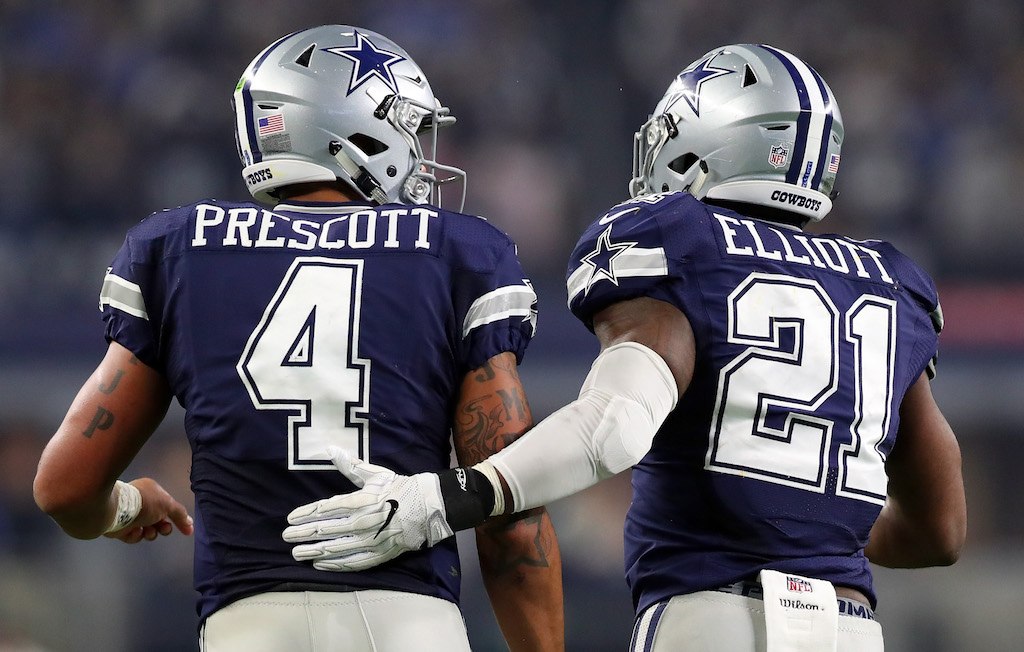 Odds: +1200 (12-1)
The Cowboys were the talk of the NFL for most of the 2016 season. As a result, they will have a massive target on their backs in 2017. If Dallas parts ways with Tony Romo (as expected), they will free up enough salary cap space to begin to address their needs on the defensive side of the ball.
Offensively, if quarterback Dak Prescott and running back Ezekiel Elliott can avoid any kind of sophomore slump, the Cowboys will again have one of the NFL's best offenses. Even if they can't match their win/loss record from 2016, the Cowboys should be considered a serious threat in the NFC in 2017.
4. (tie) Atlanta Falcons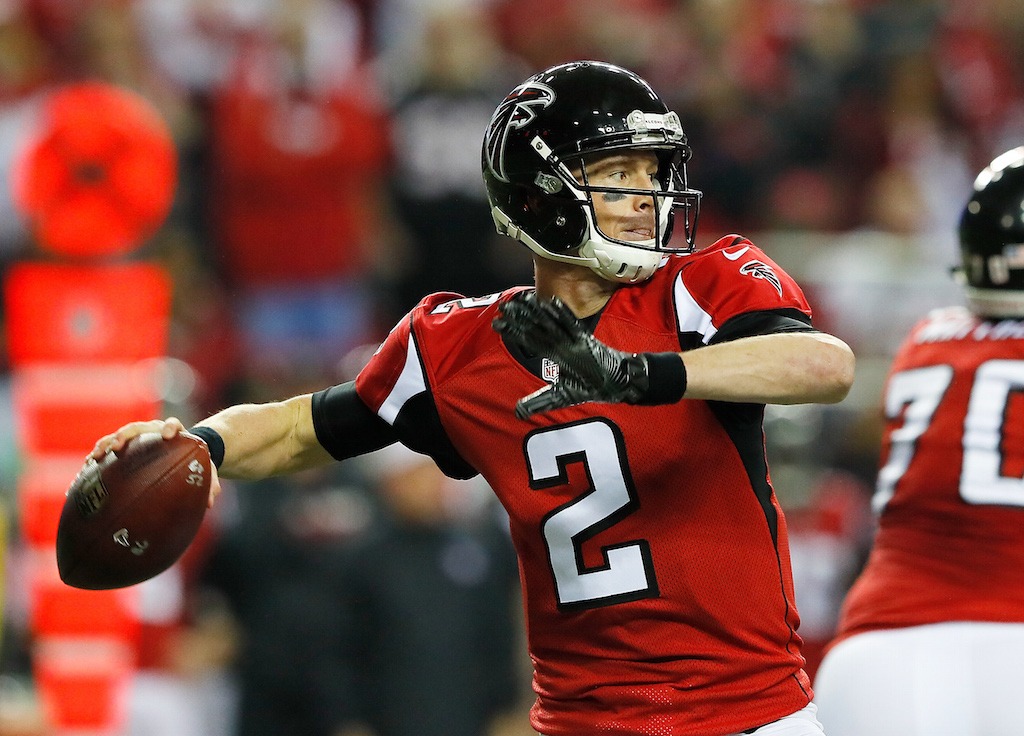 Odds: +1200 (12-1)
In 2017, the Falcons will be out to prove that their run to the 2016 NFC title was no fluke. It won't be easy, though. Atlanta's coaching staff was hit hard this offseason (they will have a new offensive and defensive coordinator next year), and they must continue to add game-changing talent on the defensive side of the ball. When push comes to shove, however, if Matt Ryan continues to play at an MVP level, the Falcons will contend for the Super Bowl in 2017.
1. New England Patriots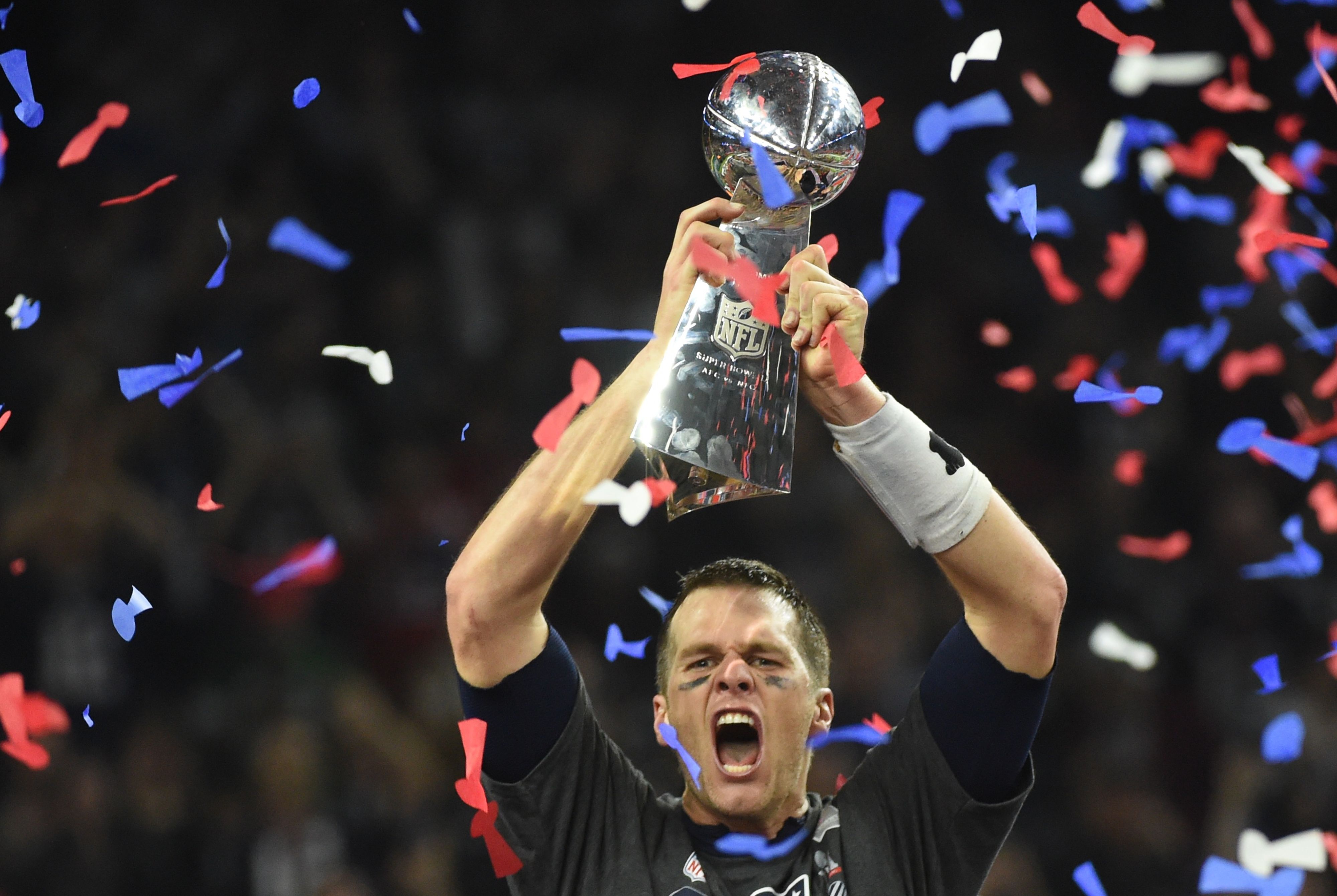 Odds: +600
This one is a no-brainer. The Patriots were the best team in the league in 2016, and they should only get better this offseason. They will have to re-sign a handful of key players (mainly Dont'a Hightower, Martellus Bennett, Logan Ryan, and Malcolm Butler). However, with just under $63 million in salary cap space, this shouldn't be too difficult.
On top of that, the Pats will also get All-Pro tight end Rob Gronkowski back, and could end up with an additional first- or second-day pick if they trade backup quarterback Jimmy Garoppolo. All said, it's easy to see why the Patriots are overwhelming favorites to repeat as Super Bowl champs in 2017.
Statistics courtesy of Pro-Football-Reference. Odds courtesy of Sportsbook.ag.