NFL: Here's Who Vegas Is Picking to Win Super Bowl 50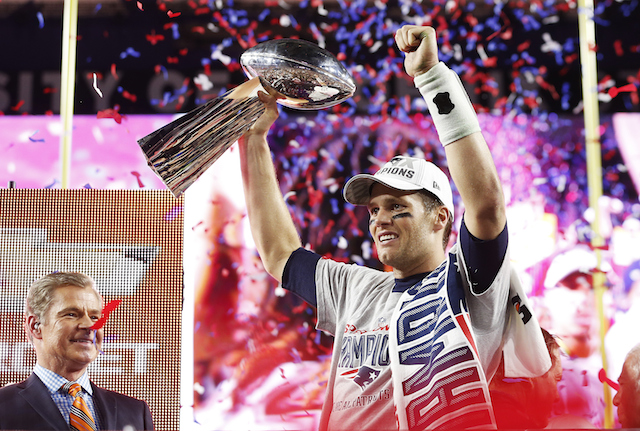 Less than 24 hours after the New England Patriots took home the Super Bowl XLIX title, the oddsmakers in Las Vegas released their favorites to win Super Bowl 50. There weren't many surprises, but a lot can change this offseason after teams go through free agency and the NFL Draft. It should come as no surprise that both the Patriots and Seattle Seahawks are expected to have an excellent chance at a championship in 2015-2016, and that the other favorites all have elite quarterbacks.
Here is a look at the six favorites to win Super Bowl 50.
All odds courtesy of Bovada Sports Book.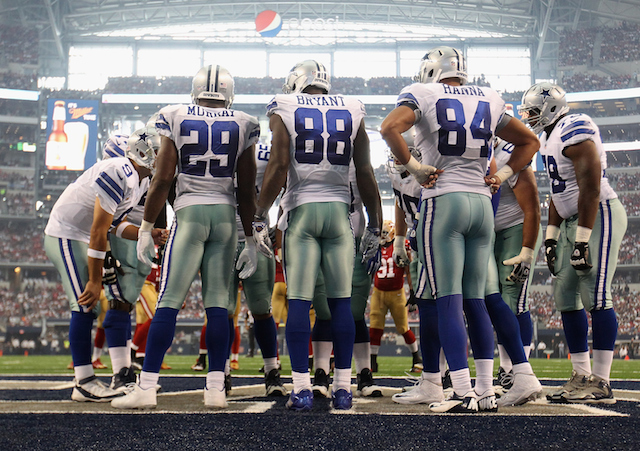 5.  Indianapolis Colts and Dallas Cowboys (tie)
Odds:  14/1
The Colts will need to provide a better supporting cast for rising star Andrew Luck, but should be among the best teams in the AFC again in 2015. If they are able to improve their running game, their offense may be unstoppable. Likewise, if the Indianapolis defense can improve their pass rush and run defense, this team could make a serious run at an AFC Championship next season.
The Cowboys will be looking to build on a surprisingly excellent 2014 season. They will need to find a way to re-sign running back DeMarco Murray and wide receiver Dez Bryant while also improving their defense. Nobody benefitted more from the Cowboys stellar offensive line play than Tony Romo, who was named second-team All-Pro this season. If they can continue to run the ball like they did in 2014, and get better defensively, this is a team that is talented enough to compete for an NFC title.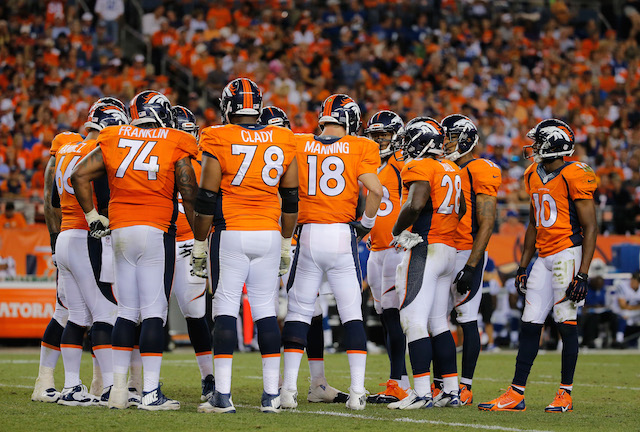 4.  Denver Broncos
Odds:  10/1
The Broncos will have a new coaching staff in 2015 following another disappointing early playoff exit under John Fox. Although all signs point to Peyton Manning returning in 2015, the five-time NFL MVP has yet to commit to another season in Denver. The Broncos defense was exceptional in 2014 – they were actually the best defensive unit in the league according to Pro Football Focus – and have the personnel to easily transition into new defensive coordinator Wade Phillips' 3-4 scheme. The key to the Broncos having a legitimate chance to win Super Bowl 50 likely revolves around how well their offense performs under new head coach Gary Kubiak.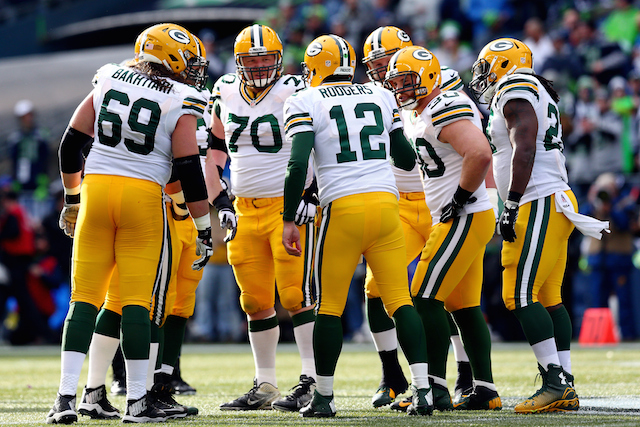 3.  Green Bay Packers
Odds: 8/1
The Packers will again be in the thick of the NFC race as long as 2014 NFL MVP Aaron Rodgers is healthy and under center. Green Bay will again be looking to improve their offensive line and defense, and will have to make a difficult free agency decision on whether or not to re-sign wide receiver Randall Cobb. While it would be nice to keep Cobb in a Packers' uniform, the money it will take to re-sign him may be better spent on improving other positions. Either way, the Packers will be serious Super Bowl contenders in 2015.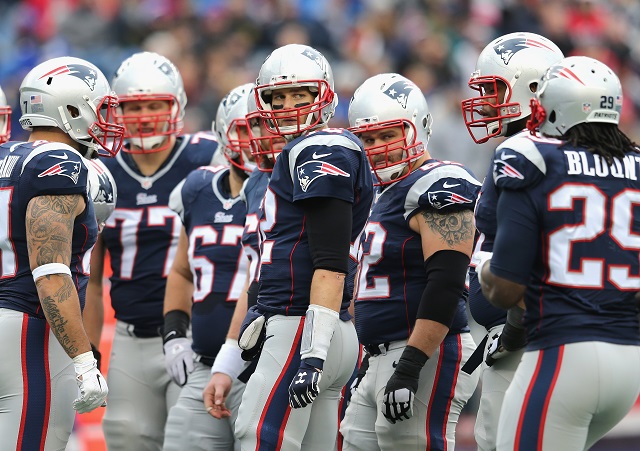 2.  New England Patriots
Odds:  7/1
The Patriots will have some maneuvering to do if they want to keep their Super Bowl XLIX-winning roster in tact. First and foremost, they will be looking to re-sign All-Pro cornerback Darrelle Revis, who will be extremely pricey. Other free agents of note include safety Devin McCourty, guard Dan Connolly, running back Shane Vereen, and linebacker Akeem Ayers. Knowing Bill Belichick, the Patriots will retain the players they truly value, and let the others test free agency. Quarterback Tom Brady hardly looked like a 37-year-old quarterback during his amazing fourth-quarter performance in Super Bowl XLIX, and will have an excellent chance to win his fifth Super Bowl title in 2015.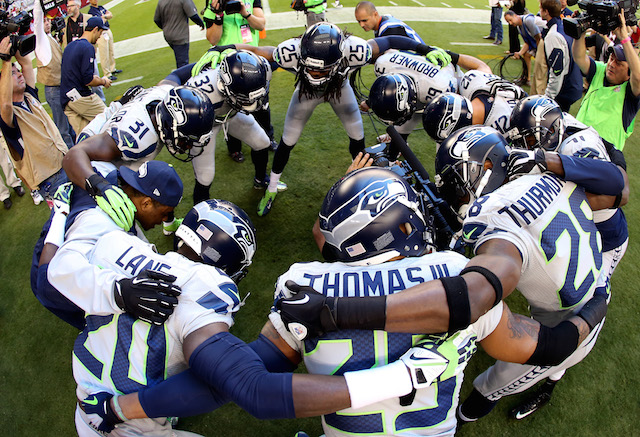 1.  Seattle Seahawks
Odds: 5/1
Not that it will ease the pain of their stunning loss to the Patriots in Super Bowl XLIX, but the Seattle Seahawks have opened as the favorites to win Super Bowl 50. Like the Patriots, the Seahawks will face several difficult decisions in the coming weeks and months. First off, they will have to figure out quarterback Russell Wilson's likely contract extension. Wilson will probably be seeking a contract that pays him $15-20 million per year, which will significantly change the Seahawks' current salary cap structure. They are also reportedly looking to extend running back Marshawn Lynch's current contract in the near future. After that, they will have to decide on whether or not to re-sign guys like cornerback Byron Maxwell, guard James Carpenter, and wide receivers Jermaine Kearse and Ricardo Lockette. The good news for Seattle is that outside of Wilson, their core group of players are all young and under contract for the foreseeable future. If they are able to move past the controversial play call that cost them a second-straight Super Bowl title against the New England Patriots, the Seahawks will again be serious Super Bowl contenders.