NFL: The Next Hot Head Coaching Candidates Are These 7 Coordinators and Position Coaches
The ranks of NFL head coaches is often filled with rehashes and established names. Meanwhile, there is a large collection of assistants who are ready to take a head coaching job if the situation is right for them. They are young coordinators and establishes position coaches, but each of them brings a unique set of skills and philosophy that could help any team as they look toward the future.
Even the best NFL coaches had to start as assistants, and the next generation of hot head coaching candidates could be sitting on a bench right now.

Josh McDaniels
Since becoming Bill Belichick's offensive coordinator on the New England Patriots, Josh McDaniels's name has been thrown out as a possible head coach. Although McDaniels does have head coaching experience in the NFL after two less-than-stellar seasons in Denver, many believe that his time with Belichick may have been what he needed to fix his flaws and become a legitimate head coach.
McDaniels almost took the dive and became the Colts' head coach, but backed out after agreeing. Could he be Belichick's heir?

John DeFilippo
Despite being only 41 years old, DeFilippo has nearly two decades of coaching experience, most of which have been as a quarterbacks coach in both college and the NFL. DeFilippo has been around the league and worked for many teams. He has been especially good at taking young quarterbacks and helping break them out of their shells. If a team gave him the keys, perhaps he could do this across all positions. DeFilippo is currently an offensive coordinator with the Jacksonville Jaguars.

Kris Richard
Coming from the defensive side of things, Kris Richard has been a major part of the Cowboys recent resurgence, and if the team could just make it to the Super Bowl that eludes them, Richard could be an natural candidate for another team to look after. Although he is not the official coordinator, Richard has proven to be a major piece of the Cowboys' puzzle as it pertains to their recent success.

Greg Roman
Greg Roman has been on the cusp of becoming a head coach for many years, but he has not yet gotten the call to become an official head coach in the NFL. Now with the Baltimore Ravens, Roman was a major part of Jim Harbaugh's successful run with the 49ers, and it was his offense that let Colin Kaepernick flourish in the 49ers system. He has been lauded for his teaching ability and his in-game adjustments, and if he can get the most out of Lamar Jackson, maybe he will finally get his team.

Kevin O'Connell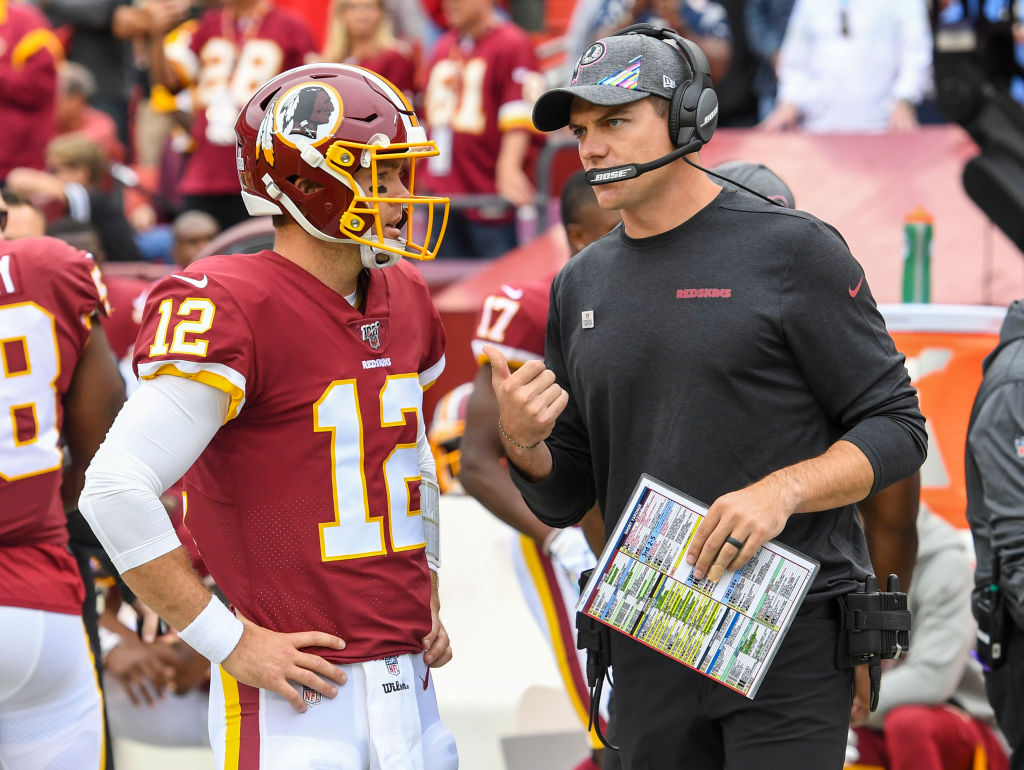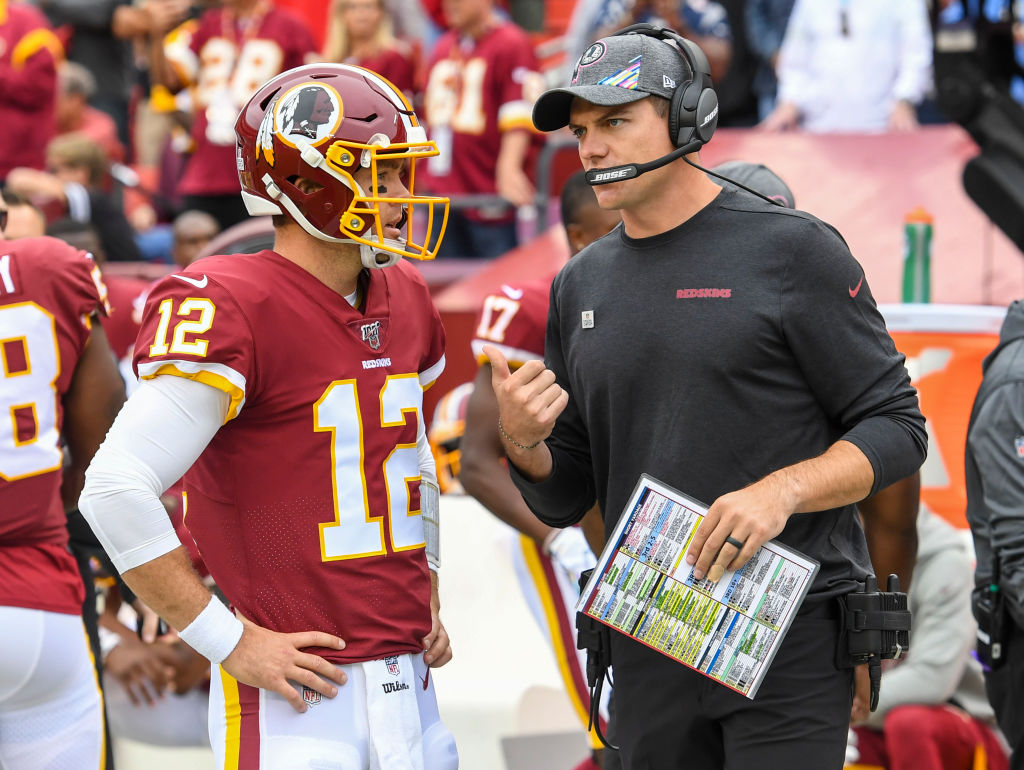 O'Connell could very well be the first name on this list to get a chance to prove himself as an NFL head coach after the recent firing of Jay Gruden. With a coaching vacancy, O'Connell would be an ideal fit for the Redskins. For a team who is desperate to make the right move as they decide on Gruden's replacement, O'Connell, who is only 34 years old, would offer a young and fresh face who could breathe some life into the floundering team.

Dave Toub
People don't often think about the special teams coordinator when they talk about head coaching candidates, but Kansas City Chiefs assistant Dave Toub could be the right person for the job. Not only has he spent years under Andy Reid, but he has shown an understanding of both sides of the field and, according to Connor Orr, developed a reputation as a teacher whom players can easily get along with.

Bret Bielema
Bret Bielema is another member of the Belichick coaching tree, although he was once an acclaimed college coach, as well. Helping hold together the Patriots' defense, Bielema has had a variety of different roles in his short time with New England. This dynamic set of expertise could make him an ideal candidate for any team that is looking for a utility guy to get things going.