NFL: How 3 of Last Year's Worst Teams May Make It to the Playoffs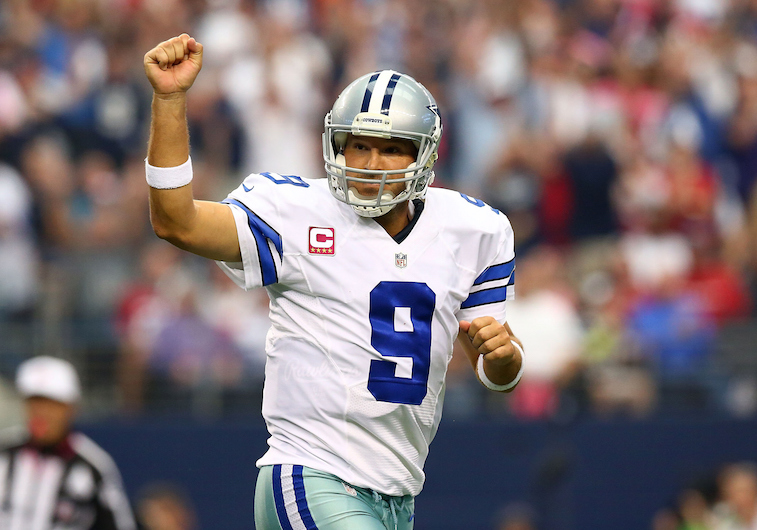 Every year, there seems to be at least one NFL team that goes from being a laughingstock the year before to making the playoffs. In 2014, there were a couple of teams that fit the mold.
The Dallas Cowboys went from 8-8 and unreliable from week to week in 2013 to 12-4 and NFC East champions in 2014. The Detroit Lions went from being an underachieving 7-9 team in 2013 to an 11-5 playoff team in 2014. So who are the top candidates to turn things around in 2015?
We previously ranked the 2015 strengths of schedule for all 32 NFL teams based on the combined 2014 winning percentages of their 2015 opponents. These statistics factored into our decision, along with coaching changes, offseason roster additions, and veteran talent. In coming up with this list, we decided to focus on teams that could pull off dramatic turnarounds in 2015.
We looked solely at teams that finished the 2014 season with a bad enough record to have earned a top-10 pick in the 2015 NFL Draft. We believe that we have found three teams that have everything in place to go from picking in the top 10 to playing in the postseason in 2015. Here's what we came up with.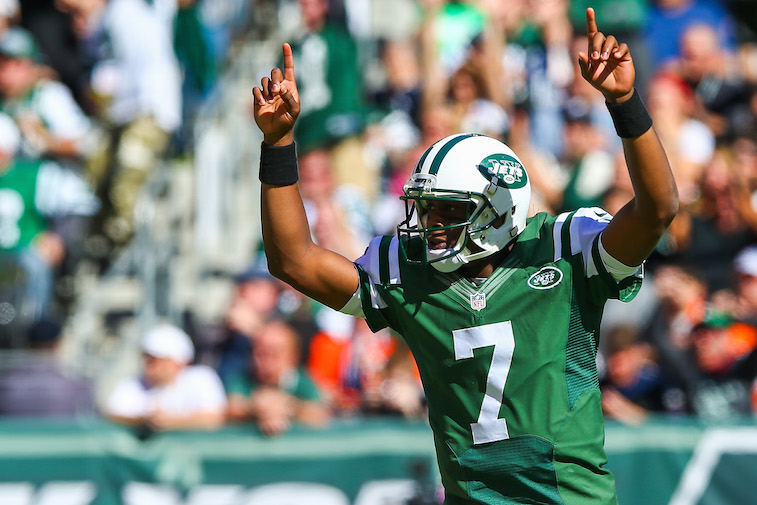 1.  New York Jets
2014 record

: 4-12

2015 strength of schedule

: 18th

Key to success in 2015

: The play of quarterback Geno Smith
Behind a new regime led by General Manager Mike Maccagnan and head coach Todd Bowles, the Jets had arguably the strongest offseason in the league this year. They started things off by trading a fifth-round draft pick to the Chicago Bears for Pro Bowl wide receiver Brandon Marshall.
The Jets followed that up by re-signing linebacker David Harris, and signing a flurry of impactful free agent players, including All-Pro cornerback Darrelle Revis. If that weren't enough, the Jets hauled in one of the best draft classes in the league, headlined by defensive end Leonard Williams, wide receiver Devin Smith, and quarterback Bryce Petty. Their biggest draft day steal, however, may have been acquiring running back Zac Stacy for a seventh-round draft pick.
Based on their roster additions and Bowles's background as a defensive mastermind, the Jets should have one of the best defenses in the league in 2015. Their success in 2015 will likely come down to their play at the quarterback position. Geno Smith will likely again be the team's starter, and the third-year pro's job should be made much easier by having an excellent group of pass catchers (Eric Decker, Brandon Marshall, Devin Smith, and Jace Amaro) and a vastly improved group of running backs (Stevan Ridley and Zac Stacy) at his disposal.
The Jets have only the 18th most difficult schedule heading into the season. With that said, the Jets may be able to capitalize on a potentially slow start for the New England Patriots following Tom Brady's suspension. If Smith can improve in time for the 2015 season, it wouldn't be the least bit surprising to see the Jets making a push for a spot in the AFC playoffs in the month of December.
2.  New York Giants
2014 record

: 6-10

2015 strength of schedule

: 21st

Key to success in 2015

: Defensive improvement
For most of the 2014 season, it looked like the Tom Coughlin era in New York was coming to an end. By the end of the season, the Giants looked like a completely different team. During the month of December, they scored an average of just under 31 points per game and looked more like a top-10 NFL team than a bottom-10 NFL team. The Giants' front office had seen enough that they chose to reward Coughlin with a contract extension.
The Giants had a strong offseason, adding several talented players at positions of need — notably draft picks Ereck Flowers (offensive tackle), Landon Collins (safety), and Owa Odighizuwa (defensive end), and free agent signee Shane Vereen (running back). While all four players were nice additions, the success of the Giants relies more heavily on the performances of their veteran players.
Wide receiver Odell Beckham Jr. developed into arguably the most explosive wide receiver in the NFL during his rookie season in 2014, and his mere presence resulted in much better play out of quarterback Eli Manning. The Giants' offense should be in great shape heading into the season. Nevertheless, the team's overall success will depend almost entirely on how well their defense performs in 2015. The Giants ranked in the bottom 10 of almost every major defensive statistic in the league last season, but their offseason roster additions should pay dividends this season.
If they can go from being a bottom-10 defense to being a top-15 defense, then the Giants will likely be headed back to the postseason.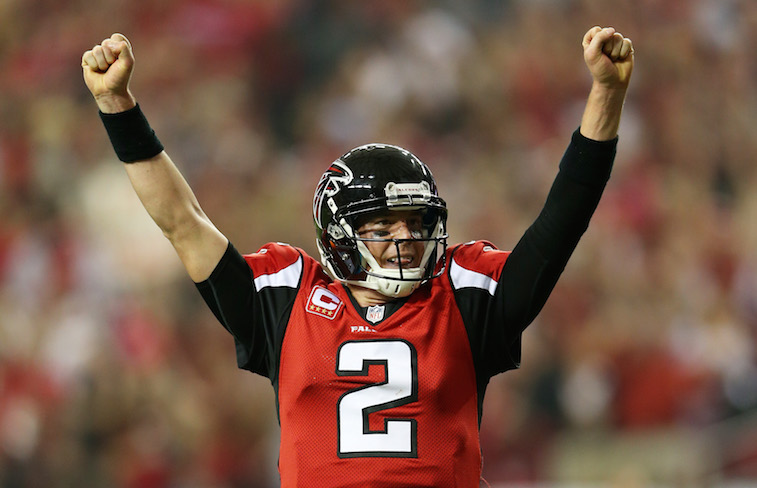 3.  Atlanta Falcons
2014 record

: 6-10

2015 strength of schedule

: 32nd

Key to success in 2015

: Defensive improvement
If the Falcons can revive their running game, they will again have one of the top offenses in the league. Even with an average rushing attack, Atlanta's offense will cause opposing defensive coordinators to have headaches. Where they desperately need to improve is on the defensive side of the ball, and that is exactly why they went out and hired Dan Quinn to replace Mike Smith as the team's head coach. Quinn is coming to Atlanta after leading the Seattle Seahawks defense on one of the most dominant two-year runs in NFL history.
Rebuilding the Falcons' defense won't be easy, but Quinn and the Atlanta front office got off to a great start in adding outside linebacker Vic Beasley and cornerback Jalen Collins to their roster through the draft. Another major advantage for the Falcons in their attempt to turn things around is that they have the easiest schedule in the NFL heading into the 2015 season; let's not forget that the Carolina Panthers won the NFC South with a 7-8-1 record in 2014.
All statistics are courtesy of Pro-Football-Reference.