NFL: How Darren Waller Overcame Substance Abuse and Became a Star
The Oakland Raiders suffered a disappointing 42-24 loss at the hands of the Green Bay Packers in Week 7. One of the lone bright spots in the loss was another brilliant performance from tight end Darren Waller, who caught seven passes for 126 yards and two touchdowns. Waller's big day came just two days after the 27-year-old signed a new multi-year contract that will keep him in a Raiders uniform through the 2023 season.
One year ago, Waller's future in the NFL was uncertain. Now with the Raiders, he has a long term home and is playing like one of the best tight ends in the league.
Darren Waller's battle with substance abuse
Darren Waller was originally drafted by the Baltimore Ravens in the sixth round of the 2015 NFL Draft. He didn't produce big numbers with the Georgia Tech Yellow Jackets in college, but his size (6'6", 255 pounds), blocking ability, and athleticism made him an intriguing NFL prospect.
Waller lost the 2015 season due to injury. In 2016, he was suspended for four games after testing positive for marijuana, a drug he had been suspended for using twice in his time at Georgia Tech. On June 30, 2017, Waller was suspended for the entire 2017 season for again violating the league's substance abuse policy. He spoke candidly about his issues with drugs during his time in Baltimore on HBO's Hard Knocks this season.
"I was in Baltimore, I was just like a vegetable," Darren Waller explained. "I was getting high literally every day. Whatever I could get my hands on. It was like opiates, oxy, pills, Xanax, cocaine. Not caring about anything, like any kind of consequences or anything like that."
Waller talked about how he was burned out and wasn't sure he even wanted to play anymore. He says that he was "plotting to sabotage my way out of the league so I didn't look like a quitter. So the league [would] put me out of my misery."
Taking advantage of his second chance in Oakland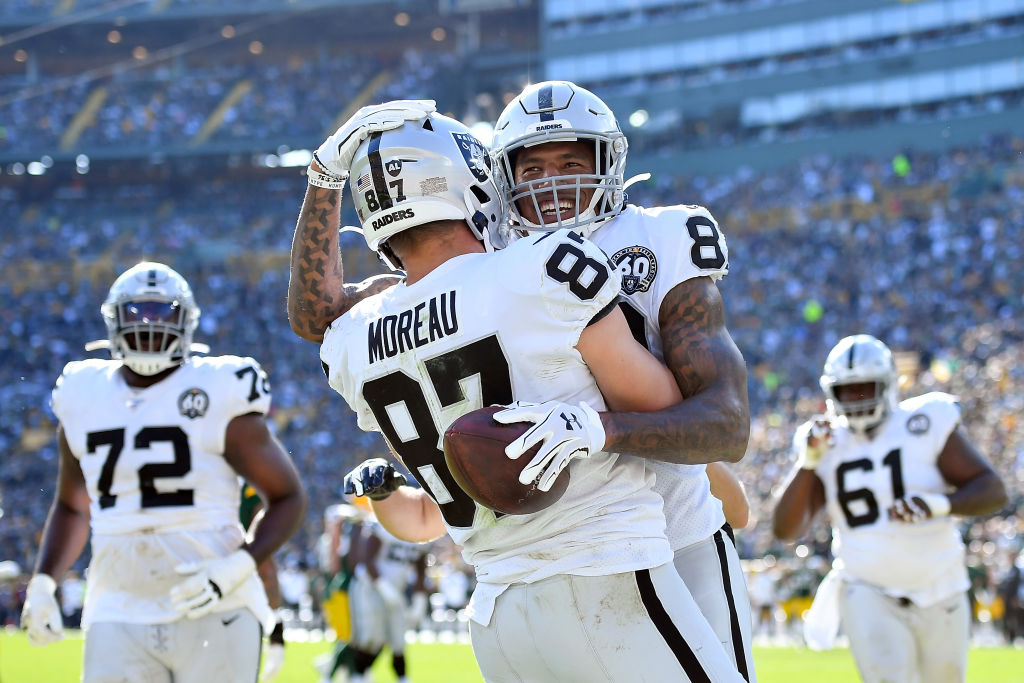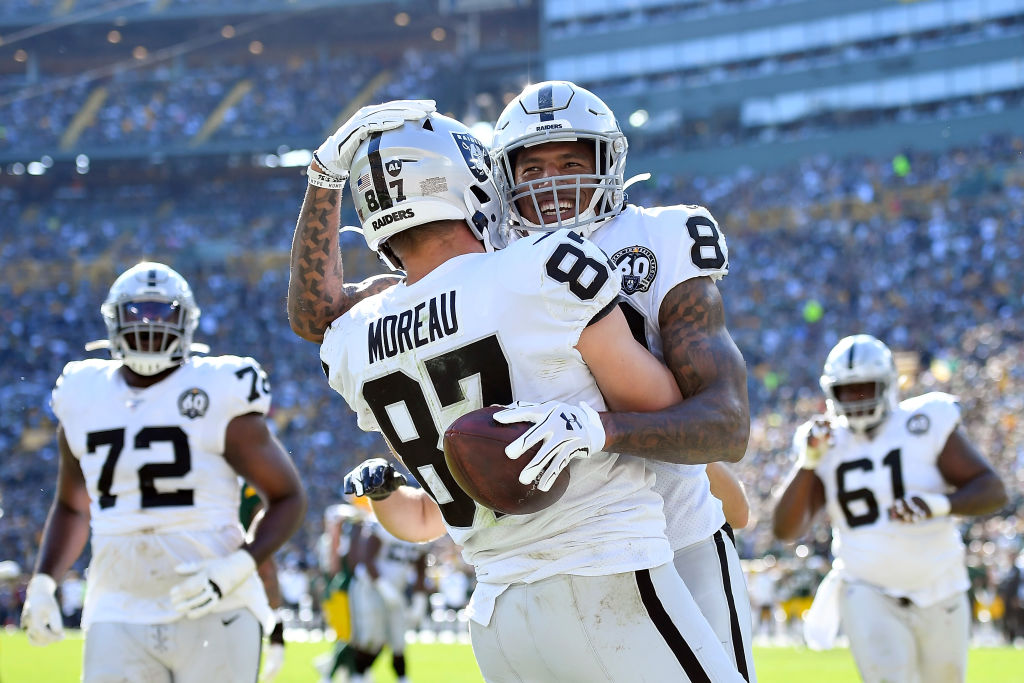 During his year off in 2017, Waller entered rehab. And it changed his life. "There's a chance I might not ever play in a game again," Waller said on Hard Knocks during the preseason. "Which is okay, because I kinda squandered my own chances. But I went to Borden Cottage rehab, that really transformed everything for me."
Darren Waller entered a four-day detox center in Boston on the day after his 25th birthday on September 14, 2017. He followed that up with a 30-day stay at Borden Cottage in Maine. Sober for the first time since he began taking pills as a 15-year-old in high school, Waller was unsure of whether or not he wanted to return to the NFL. But after six months, he decided that he did want to return to the league; and this time, he wanted to stay clean and sober.
Waller was reinstated from his suspension in August of 2018. He joined Baltimore's practice squad in September of that year, before getting the break he needed when the Oakland Raiders signed him to their main roster on November 26, 2018. In four games as Jared Cook's backup in 2018, Waller had six catches for 75 yards.
This offseason, Waller had the opportunity to compete for the starting role. He won it and hasn't looked back.
A potential fan-favorite in Las Vegas
Darren Waller leads the Raiders by a considerable margin in both receptions with 44 catches and receiving yards with 485. He is on pace for a whopping 117 receptions and 1,293 receiving yards over a 16-game season. Waller has done all of this in just six games after entering this season with only 18 career receptions and 178 career receiving yards.
"Raider Nation, I'm going to give you all I've got," Waller said after signing his extension. "I'm going to give you all I've got. It's going to be real me. Truest form. Being part of this family is a part of me now, I feel like I'm a part of Raider Nation, we're all in this together."
"I just appreciate you all welcoming me into the family," Waller continued. "Let's go Raiders."
Darren Waller is showing the potential to be one of the game's biggest stars at tight end, and his character and perseverance make him somebody that you want to pull for. In both Oakland and Las Vegas, Waller should represent the Raider Nation well over the next four years.